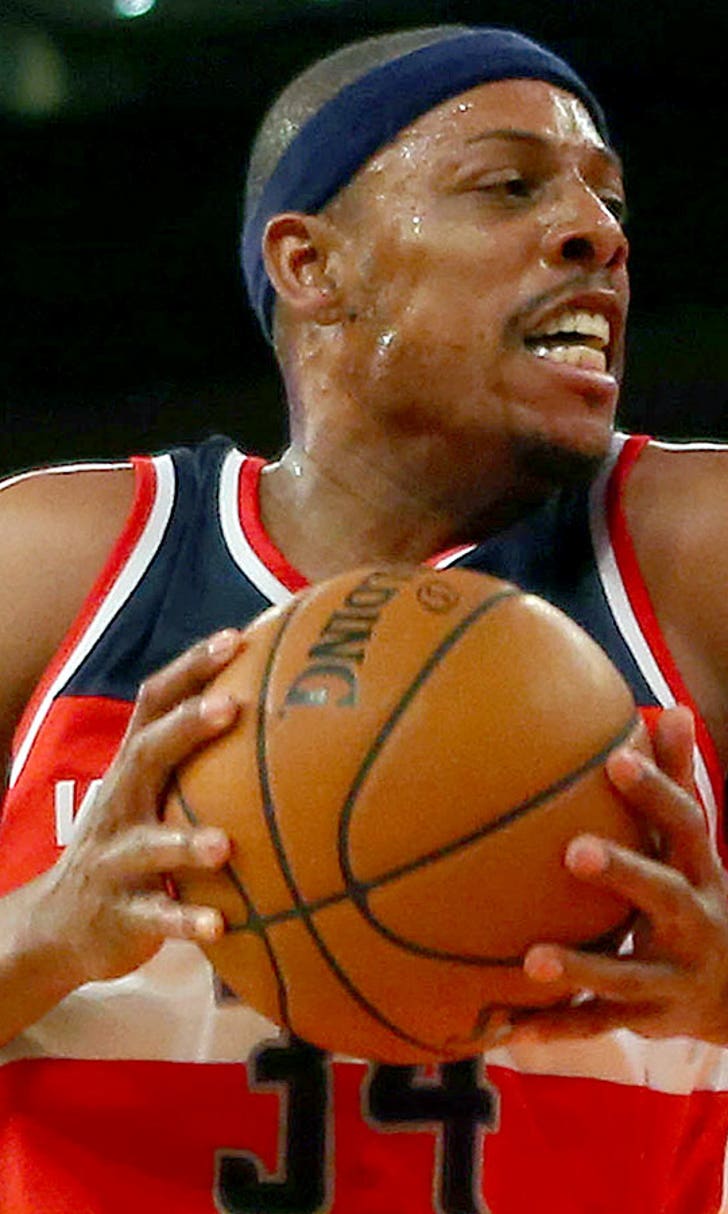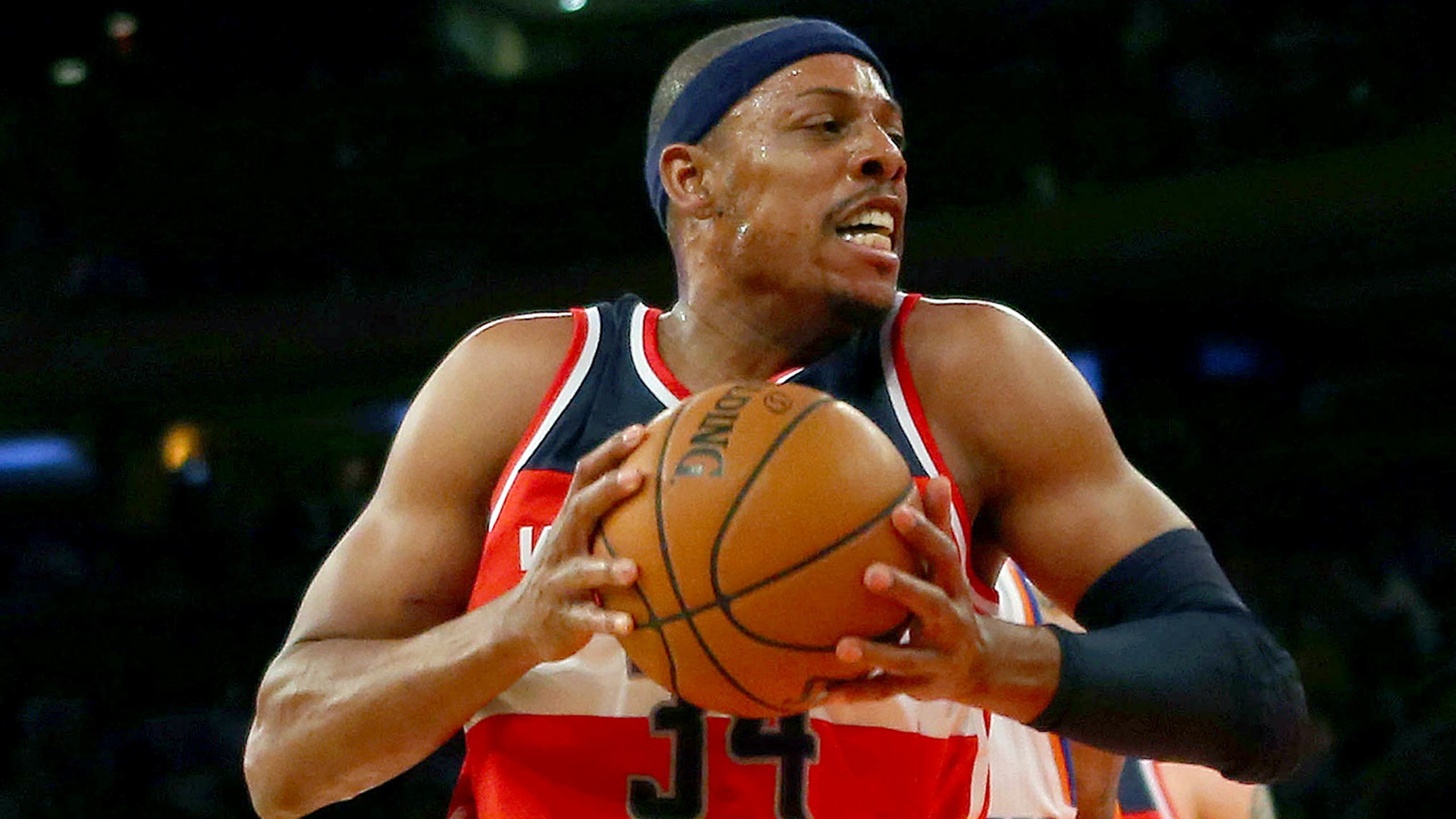 Pierce on Cavs: 'Record doesn't show how good they're going to be'
BY foxsports • November 21, 2014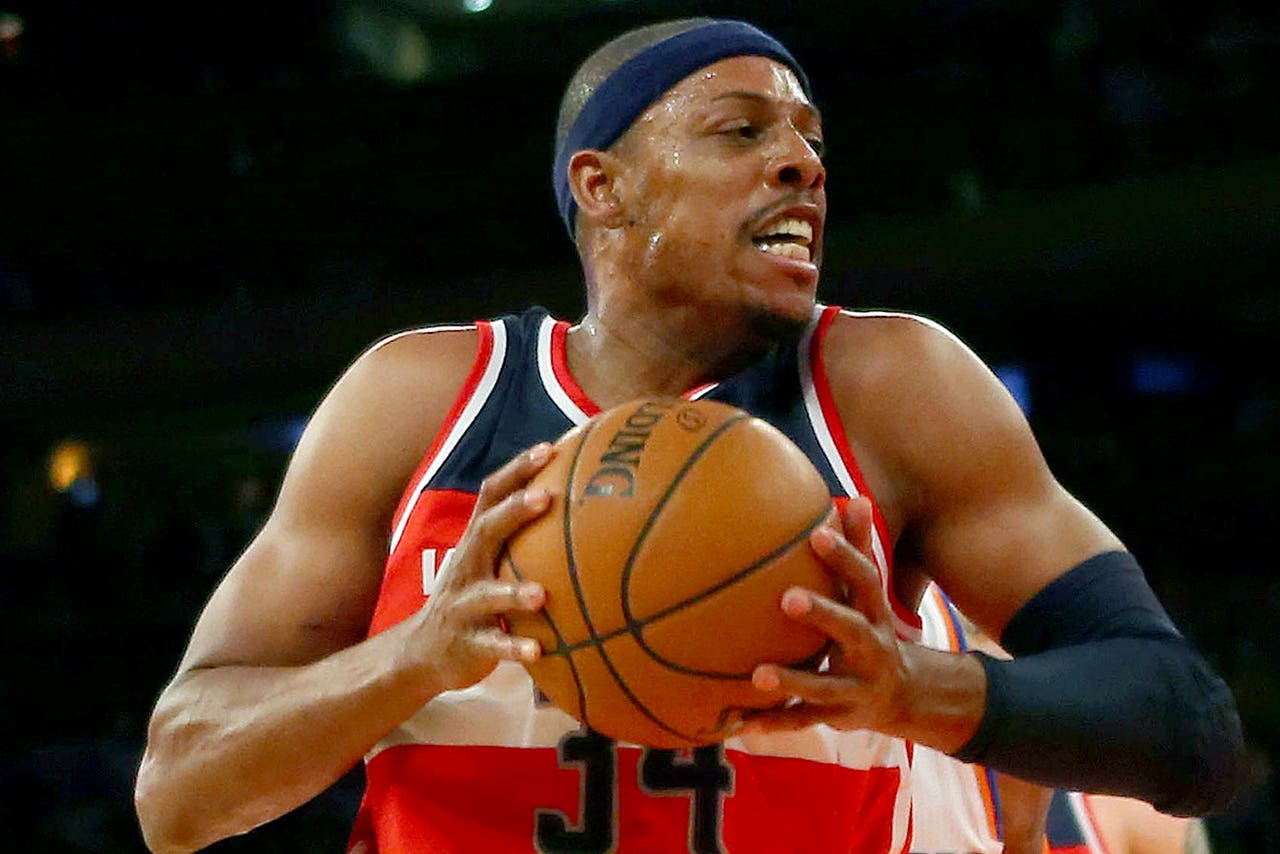 Things haven't gone as planned for LeBron James and the star-studded Cleveland Cavaliers, who dropped back to .500 with a narrow loss to the defending champions.
They could find themselves in another tough battle Friday night against a Washington Wizards team eagerly awaiting their arrival.
Cleveland (5-5) has followed a four-game winning streak with back-to-back defeats, 106-97 to Denver on Monday and 92-90 to San Antonio on Wednesday.
Anderson Varejao had 23 points and 11 rebounds and Kyrie Irving scored 20, but James finished with 15 points on 6-of-17 shooting. He also committed five turnovers, the last of which came in the closing seconds while trying to dribble behind his back.
"That's how the ball rolls sometimes," James said. "This is a game I'm happy about. I hate to lose, but I'm happy about the progress we made tonight."
The Cavs had 23 assists, their most in any defeat thus far. They are averaging 26.0 assists in their wins compared to 17.4 in their losses.
"I don't think one game gives you a true measure of anything at this stage but you're playing one of the top teams in the last decade and a half," coach David Blatt said. "Obviously, if you show the ability to play with them and possibly win the game, that's a good sign.
"We're just anxious to get back on track."
The Cavaliers will try to do just that against the Wizards (7-3), who are out to make a name for themselves. Cleveland knocked Washington out of the playoffs in three consecutive years from 2006-08 during James' first stint with the team.
The two clubs also traded barbs in the offseason when Bradley Beal claimed that he and John Wall made up the best backcourt in the league.
"It's not just me and John versus Kyrie and Dion (Waiters), it's the Wizards versus the Cavs, and that's the way it's going to be," Beal said after scoring 21 points off the bench in his season debut, a 105-102 loss to Dallas. "We're just going to come out and do whatever it takes to get a win."
Cleveland has won four straight at Washington - and that was without James and Kevin Love, who averaged 25.0 points on 50.6 percent shooting and 14.0 rebounds in his last five games against the Wizards with Minnesota.
Irving is averaging 30.0 points and 8.3 assists during a three-game stretch in Washington.
"Their record doesn't show how good they're going to be," Wizards forward Paul Pierce said of the Cavs. "It's time for us to start raising our level of play when these type of teams come in like a Dallas, a Cleveland.
"The games get emotional, especially these big games. The big thing for a young team is to not get caught in the moment. We have a job to do, we have to go out and execute. ... We're trying to improve and see where we are among the best teams in the league."
Washington had allowed 96.8 points per game in opening 4-0 at home before losing to the Mavericks. Wall shot 5 of 17 and finished with 11 points and 11 assists while Beal logged 26 minutes after missing the first nine games with a broken wrist.
"It was a big lift to see him come out there confident especially after so much time off," Pierce said. "It just seemed like he really didn't miss a beat. He played aggressive, he played the way we want him to play. I'm sure he'll be in that starting lineup soon enough."
Wall is averaging 21.0 points and 10.3 assists over an eight-game stretch against Cleveland. He's fourth in the league at 9.3 assists per game.
---