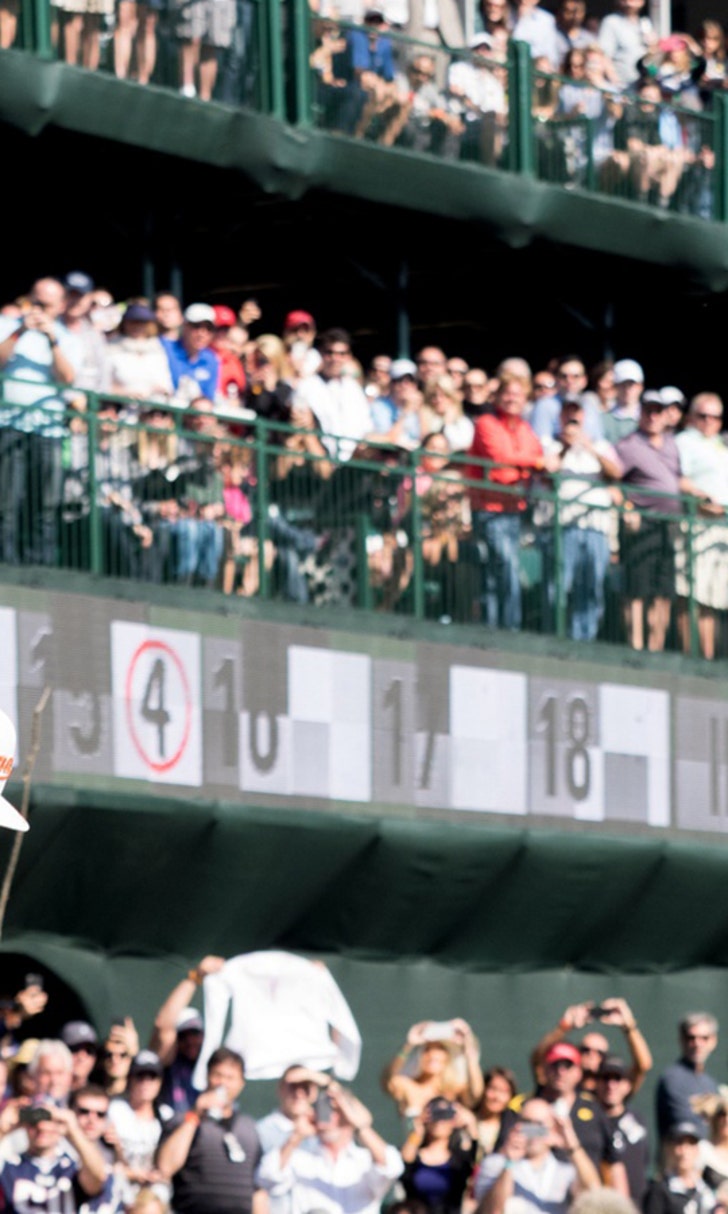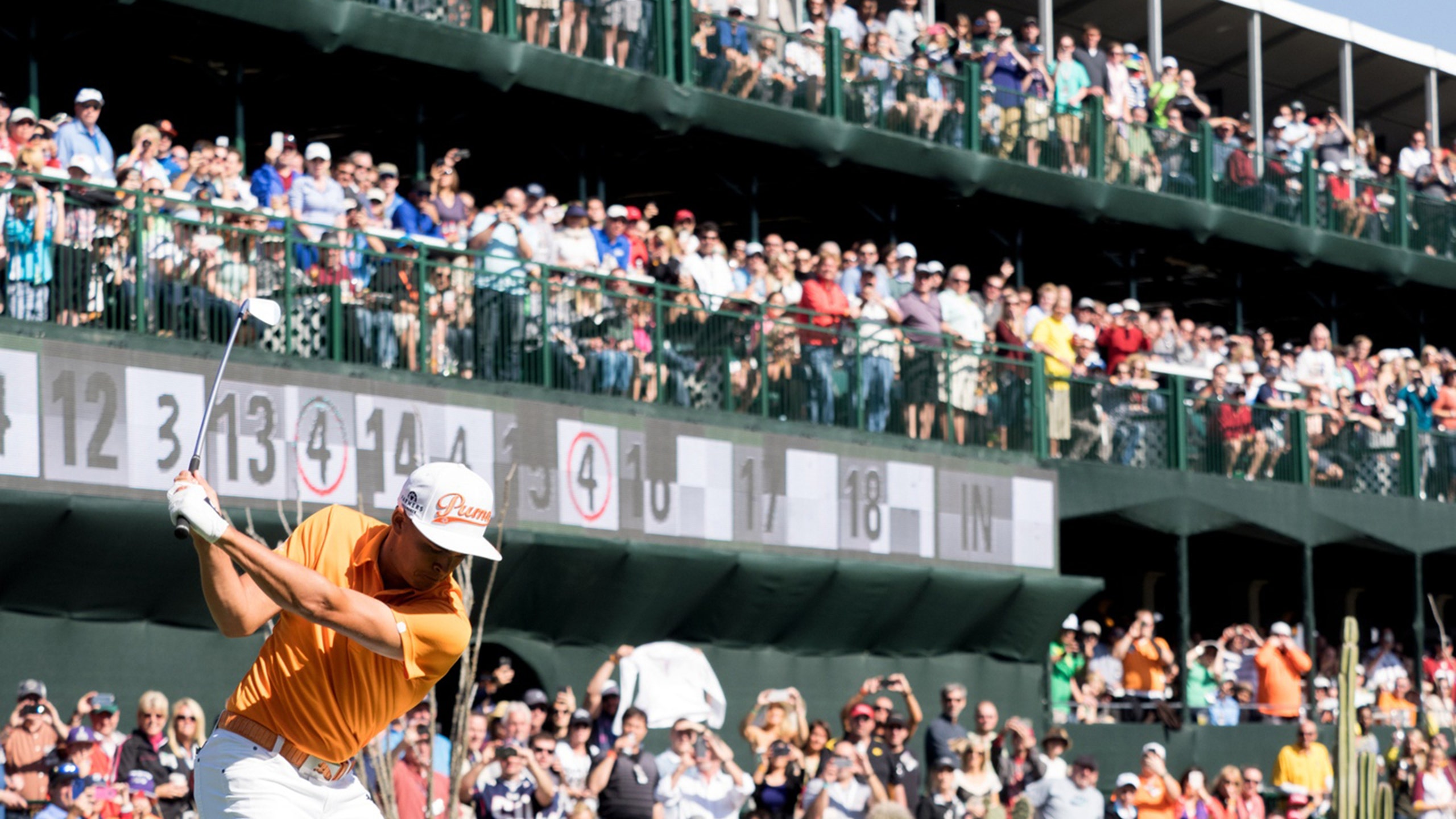 Phoenix Open's 16th hole provides chaotic challenge
BY foxsports • February 2, 2016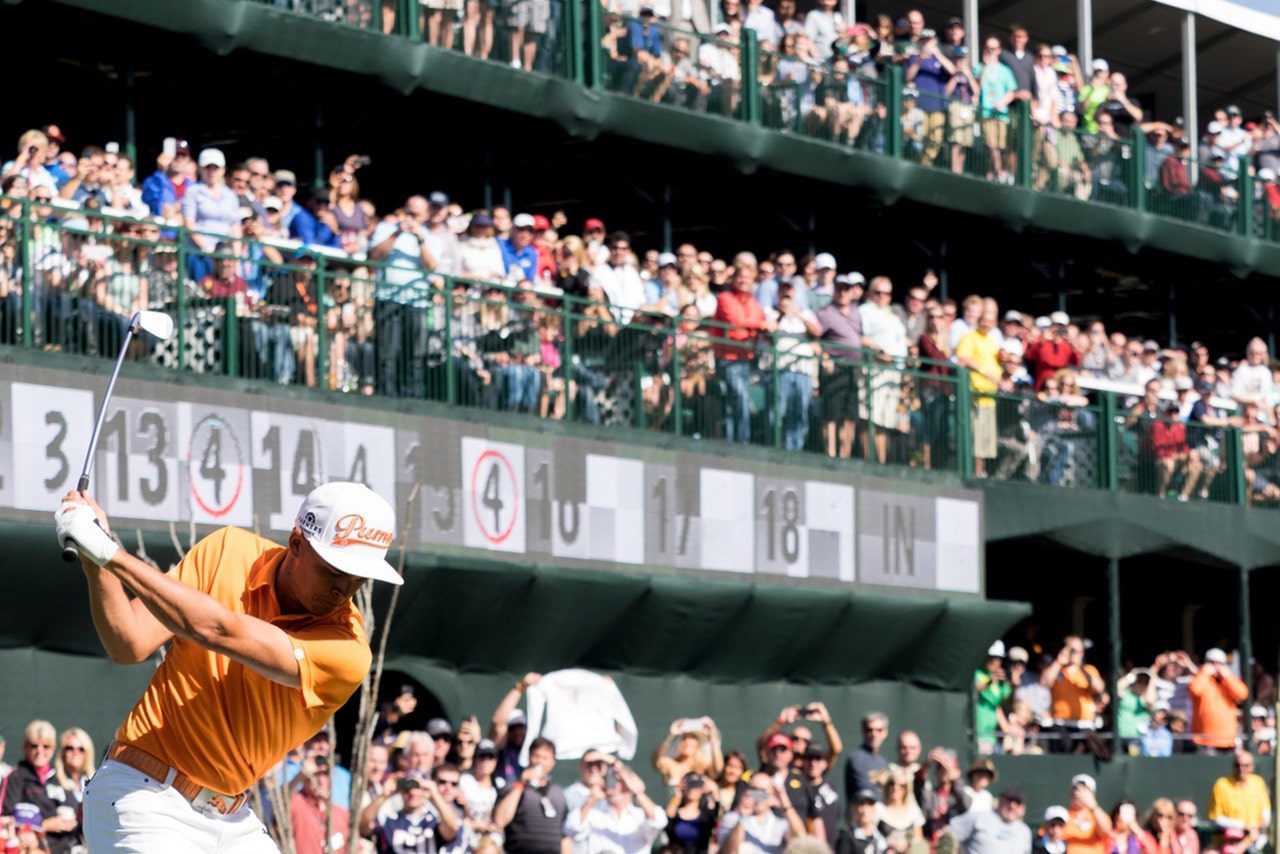 SCOTTSDALE, Ariz. -- Throw an easy 9-iron about 180 yards toward the hole and try to get it close. If not, two-putt and walk away from the 16th hole at the TPC Scottsdale without any damage to the scorecard at the Waste Management Phoenix Open.
Easy right?
Wrong.
Thousands of rowdy spectators in the stadium-ringed gallery, cheering through the tee shot and booing if the ball rolls off the green. They've been known to throw beer cans if a player makes a hole-in-one. Crowd surfing hasn't been out of the question, either.
The whole experience is one of the most unusual on the PGA Tour.
"It's one of those things where you really have to regroup coming into that hole and try to hit the best shot you can and try and get past the magnitude of what's going on around you," said PGA Tour pro David Toms.
"I enjoy it. I think for me as a player you have to make sure you settle down and don't get caught up in it and you just try and hit the shot because you might have a chance to win the golf tournament. You hit a bad shot, you might get flustered."
This is the first Phoenix Open for second-year tour player Blayne Barber, who will face his first TPC Scottsdale 16th-hole crowd Thursday.
"I've watched it on TV and I know it's going to be crazy," he said. "I'm just excited to be in the feel and emotion of it."
The hole isn't just emotional. It's legendary. It talks, filled with stories occasionally on the brink of believability and out of the norm for any other hole in golf. Tiger Woods hit a hole-in-one there in 1997 that remains one of the most iconic moments in PGA Tour history. Bubba Watson wore a Seattle Seahawks jersey last year when the Super Bowl was in town on the same weekend. Arizona State amateur Jon Rahm opted for Pat Tillman's No. 42 on his back. As ASU chants rang out, Phil Mickelson flew a ball to within 2 feet of the cup on his way to victory at the tournament in 2013.
That same year Padraig Harrington kicked a football off the tee and into the stands.
"They're yelling, 'Where's John Daly?' and the other side is responding, 'He's at Hooters,' so that was interesting. There is always something that goes down every year that's pretty fun," Toms said.
Since Harrington's fun with the pigskin in 2013, the PGA Tour has decided to cut back on the amusement. Players must now hand items to fans instead of throwing them, and caddy races where fans bet on which club carrier reaches the green first have been banned.
"It's all about somebody not getting hurt," Toms said. "Sometimes you get caught up in the moment and something bad can happen. When the tour is ultimately responsible for what's going on security-wise and everything else, it's probably a good decision."
The elevated green allows balls to slowly roll off, which can make a par save difficult. Brooks Koepka, the 2015 Phoenix Open champion, stayed calm throughout the tournament with two pars and two birdies over the four-day stretch at 16. He made a crucial par on Sunday to remain in contention before eventually raising the trophy for his first PGA Tour win.
"That hole is pretty simple. You've just got to focus on what you've got to do," Koepka said. "It's the same way you go through any hole, really. The fans hootin' and hollerin', it doesn't matter. I'm really chilled and really laid back so it doesn't bother me."
Though a few sanctions have curtailed activities at the 16th, the chaotic atmosphere hasn't died down, at 16 or across the tournament often referred to as "The Greatest Show on Grass." A record crowd of more than 560,000 showed up for the event a year ago. The tournament has also added more seats on 16 over the years, with the horseshoe stadium holding anywhere from 15,000 to 20,000.
"It's not the toughest hole in the world, but I will say you're trying to make a three and that's it," Harrington said. "If you make a three on that hole every day, you're a happy man."
---
---