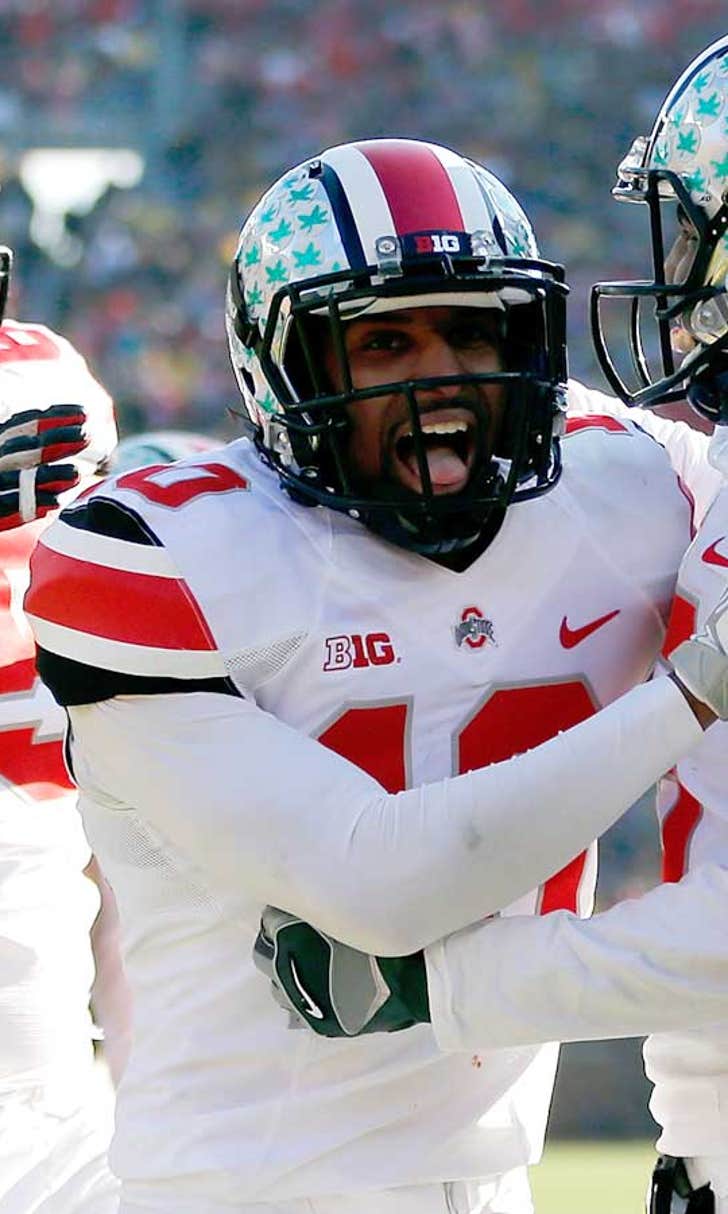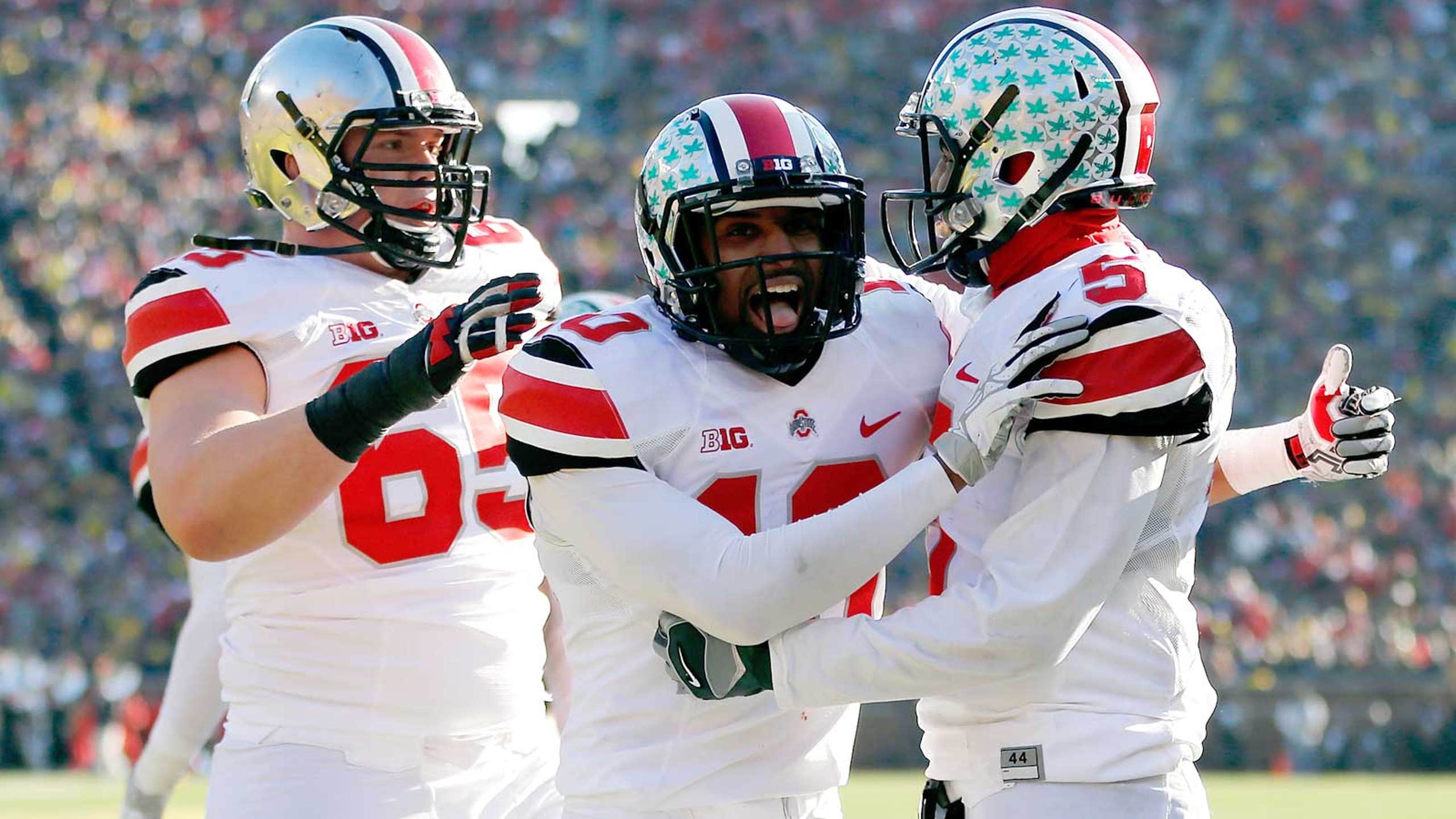 Philly Brown trashes - then talks up - hometown in NFL Combine interview
BY foxsports • February 21, 2014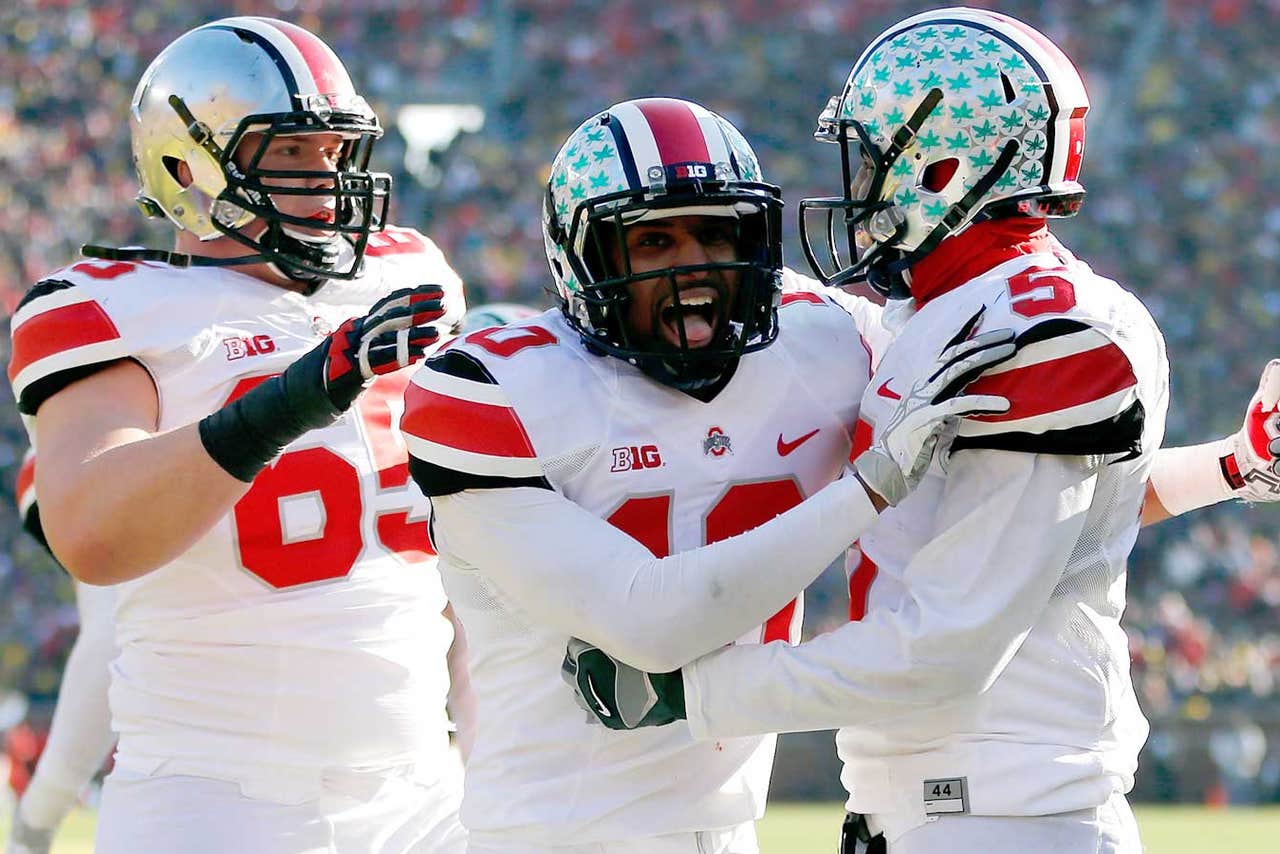 INDIANAPOLIS - A strange thing happened at the NFL Scouting Combine Friday when a guy named Philly told reporters he hopes he never has to go back to Philly.
Former Ohio State wide receiver Corey Brown, whose nickname is "Philly" and is identified as such on his combine gear, had some curious things to say during an interview with Philadelphia and Ohio-based reporters in the combine media center.
A Philadelphia reporter asked Brown about being at the combine with former Pitt quarterback Tom Savage -- the two were teammates at Philadelphia's Cardinal O'Hara High School -- and Brown said he and Savage had caught up in Indianapolis and discussed how "crazy" that was.
Then came another question about Philadelphia, and a really curious answer.
"I grew up there...that's where my family is," Brown said. "The city alone means so much to me.
"It's not a good city. I hope to never go back after this. But as far as the city, I'm loyal to Philly. I always have been."
It was just, um, strange.
"I don't want to go back," Brown said. "It's just not a place where you want to raise a family, you know what I mean? Not right now, at least.
"Besides, I just want to go somewhere hot."
Brown said his goal is to be "provide (for) my mom and be able to raise my kids in an environment that's not a dangerous environment."
And though he wants do it somewhere hot, Brown knows it won't be his choice if he gets drafted. He said he had "a good conversation" with the Cleveland Browns in a planned interview Thursday night and said he'll "go anywhere...for the chance to play (in the NFL)."
The NFL-issued sweatshirt Brown wore Friday and the T-shirt he'll wear to run Sunday say "P. Brown," for Philly, the nickname he has had since first arriving at Ohio State. The Buckeyes also recruited a safety named Corey Brown from Pittsburgh in 2010, and they became known as "Pittsburgh" and "Philly" by teammates and coaches looking to differentiate between the two.
The official combine roster lists Corey Brown, the Philly/receiver edition, as Corey. But the NFL's printer went with "Philly," or at least the first initial. Brown's hometown is listed as Upper Darby, Pa., which a quick Internet search shows is six miles from Philadelphia's city center.
To make a weird few minutes in the interview even weirder, Brown said he talked with the Eagles on Thursday.
"I would love to play for the Eagles," he said. "If Philly was to pick me up, I don't have to move anybody. My mom would already be there. It would be great."
"(The Eagles) said, 'It's only right if we get you.'"
Who knows what Philly Brown might say about Philadelphia then?
---