Phelps tunes up for Rio, wins for 3rd day in row at Winter Nationals
Published
Dec. 6, 2015 2:06 a.m. ET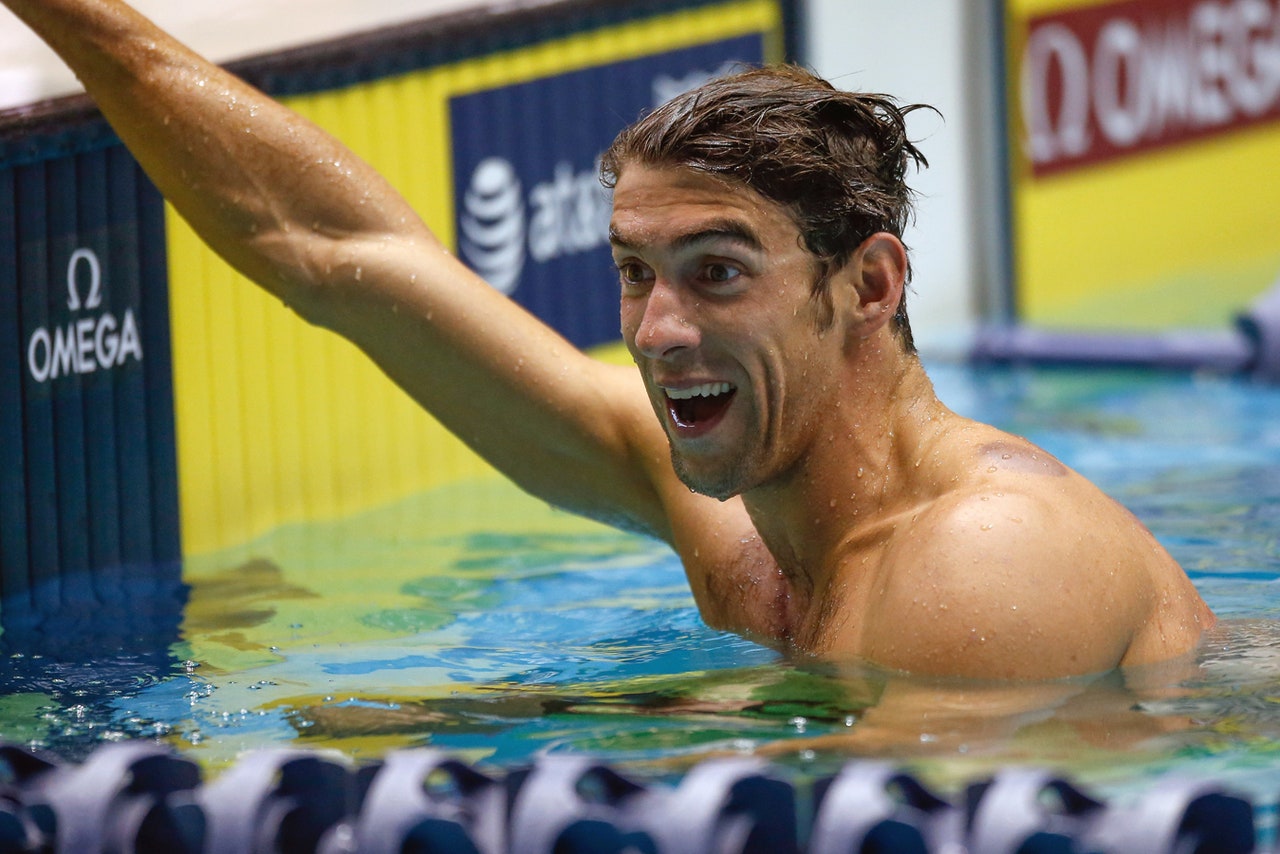 FEDERAL WAY, Wash. — Michael Phelps was pleased with his third national title in three days, viewing his dominant performance Saturday as a stepping stone toward his fifth Olympic berth.
The 18-time Olympic champion won the 200-meter butterfly in the U.S. Winter National Championships after winning the 200 individual medley Thursday and the 100 butterfly Friday at the King Aquatic Center.
Phelps finished in 1 minute, 56.11 seconds, leading comfortably at each turn. He set the world record in the event in 2009 at 1:51.51. Chase Kalisz was second at 1:57.19.
''Winning's always important, but for me it's more time-based right now,'' the 30-year-old Phelps said. ''For one, I'm happy I didn't get run down by Chase in the last 50, that's one thing, but just for me to be able to see progress; when you are training and it is hard and it's brutal and there are some days where you just don't want to be there, if you're actually seeing success, it makes you want to go back.''
''This will make me hungrier. Even though I did win and I swam good times, there are better times that I can swim before Olympic trials and that's what I'm focused on.''
By the time he made the first turn at 25:27 in front of an enthusiastic capacity crowd, the race was essentially for second place. But Phelps said it provided a measuring stick for where he needs to be en route to the Olympics.
''These are the stepping stones,'' Phelps said. ''For me, the fastest I went last year was like 1:58, 1:57, so I know that I'm ahead of where I was last year and I know that I'm doing the right things in making steps forward to be able to get to the end result where I want to be. It was a struggle in season last year. I can remember a couple meets where I was beyond frustrated and I'll leave it at that.''
Four-time Olympic champion Missy Franklin won the 200 backstroke in 2:07.87 and finished fourth in the 100 freestyle. She won the 100 backstroke on Friday and finished second in the 200 freestyle.
Haley Anderson, who won the silver medal in the 10-kilometer open water in the 2012 Olympics, won the 800 freestyle and the 200 butterfly.
Other women's winners were Simon Manuel in the 100 freestyle and Lilly King in the 200 breaststroke.
Other men's winners were Michael McBroom in the 1,500 freestyle, four-time Olympic champ Matt Grevers in the 200 backstroke, Santo Condorelli in the 100 freestyle, and Carlos Claverie in the 100 breaststroke,
Three-time Olympic gold medalist Nathan Adrian, from nearby Bremerton, received a huge ovation when announced for his race, but finished third in the 100 freestyle. He won the 50 freestyle Thursday.
---