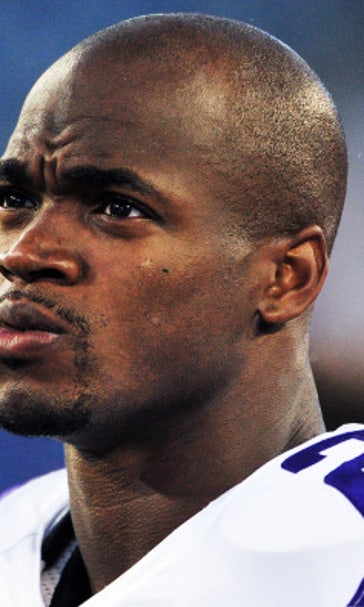 Peterson reinstated to Vikings' roster
April 16, 2015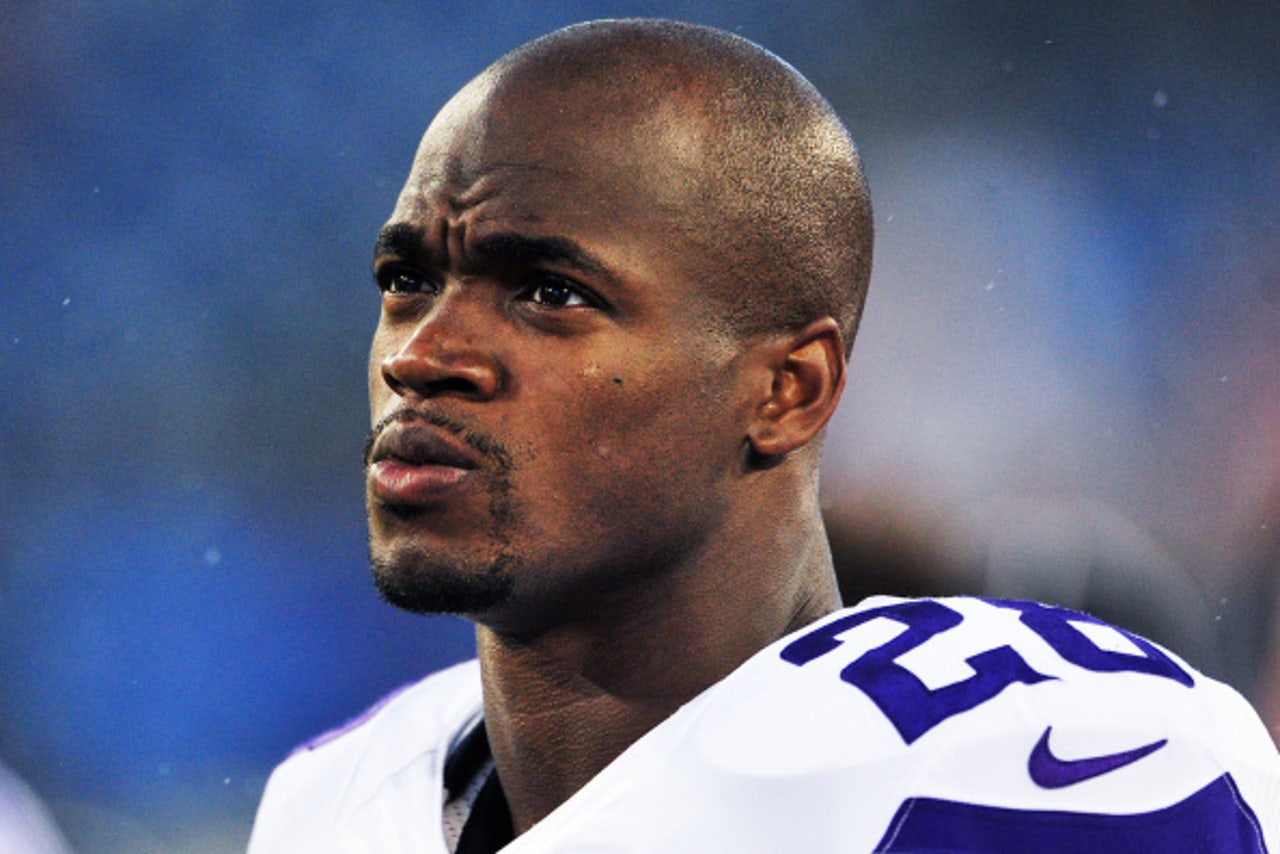 Adrian Peterson has returned to the Minnesota Vikings' active roster. Whether he returns to the Vikings is still to be determined.
Peterson was informed by NFL commissioner Roger Goodell on Thursday that he would be officially reinstated Friday. Peterson spent the end of the 2014 season on the suspended list, following charges of injuring his 4-year-old son while disciplining the boy with a wooden switch.
According to a release from the NFL, Goodell sent Peterson a letter in which he "was informed that he is expected to fulfill his remaining obligations to the authorities in Minnesota and Texas, as well as the additional commitments Peterson made during his April 7 meeting with the commissioner regarding maintaining an ongoing program of counseling and treatment as recommended by medical advisors.
"Beyond the requirement to comply with his court obligations and plan of counseling, Peterson was reminded that his continuing participation in the NFL depends on his avoidance of any further conduct that violates the Personal Conduct Policy or other NFL policies. Any further violation of the Personal Conduct Policy by Peterson would result in additional discipline, which could include suspension without pay or banishment from the NFL."
The Vikings released a statement on Thursday, which simply read: "The Minnesota Vikings have been informed by the NFL that Adrian Peterson has been reinstated. We look forward to Adrian re-joining the Vikings."
Peterson had been on the commissioner's exempt list since U.S. District Court Judge David Doty upheld the appeal by Peterson and the NFL Players Association in trying to have the running back's suspension ended immediately. That case is still pending in the courts as the NFL appealed Doty's ruling. The two sides are now left to argue their case in the Eighth Circuit Court of Appeals, although no date has been set for that hearing.
But while the two sides continue their battle in the courts, Peterson is free to return to the team.
However, Peterson's agent, Ben Dogra, told the Associated Press last month that he believes it's not in Peterson's "best interest" to return to the Vikings. Dogra has pushed the team to trade or release Peterson, but Minnesota has stayed firm in its stance with Peterson, the franchise's all-time leading rusher.
Dogra said he's been told by the Vikings they won't release his client, who still has three years remaining on the contract he signed in 2011 making him the league's highest paid running back.
Speaking last month at the NFC coaches breakfast, Minnesota coach Mike Zimmer affirmed to reporters "We have no plans to trade Adrian, no."
The Vikings could force Peterson, 30, to return or sit out. Peterson is due to make $13 million in 2015 in base salary and a workout bonus, and would count $15.4 million against Minnesota's salary cap.
Zimmer said he expects Peterson to honor his current contract.
"I'm not going to speculate what he wants or doesn't want, but Adrian's under contract for three more years with us and that's why you sign these contracts; the way you get big bonuses, you know," Zimmer said last month.
Peterson missed all but one game last season after he was charged in Montgomery County, Texas where Peterson lives in the offseason. He was placed on the special commissioner's exempt list and suspended by Goodell in November after pleading no contest to the child abuse charges.
Goodell set April 15 as the first possible day Peterson could be reinstated. Peterson met with Goodell last week in anticipation of the reinstatement date.
Follow Brian Hall on Twitter
---
---