National Football League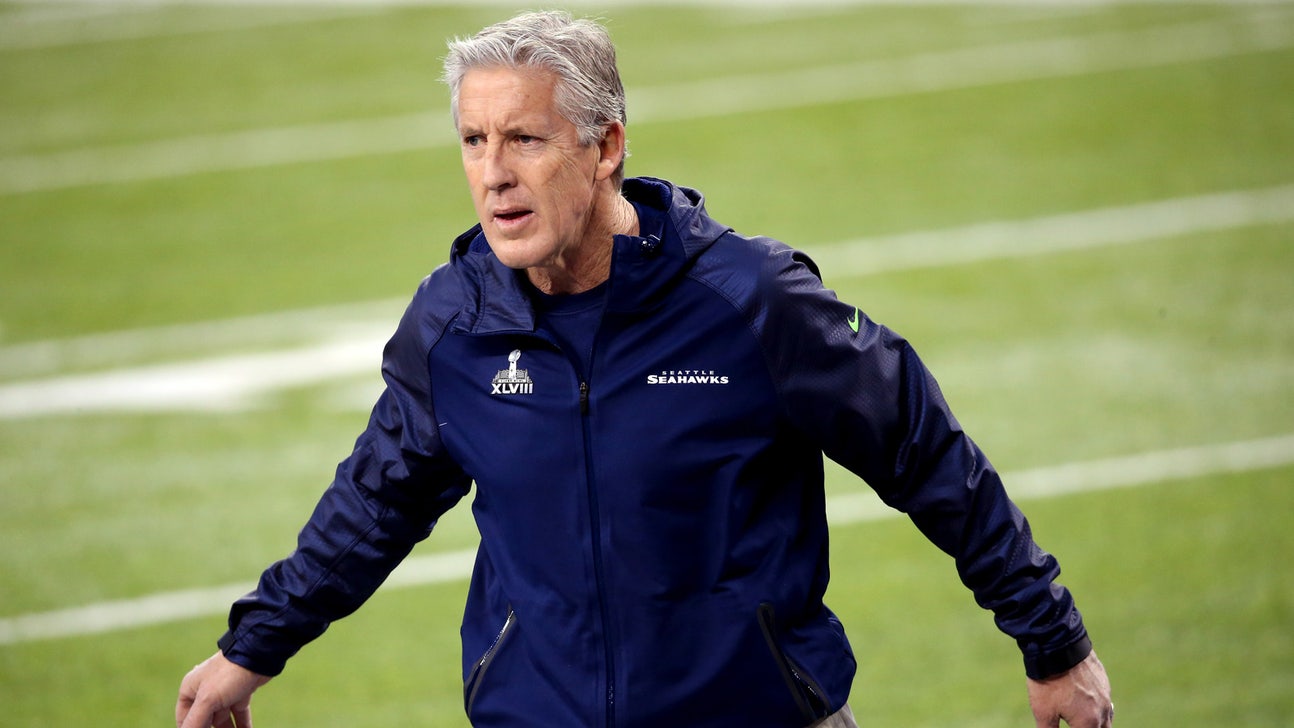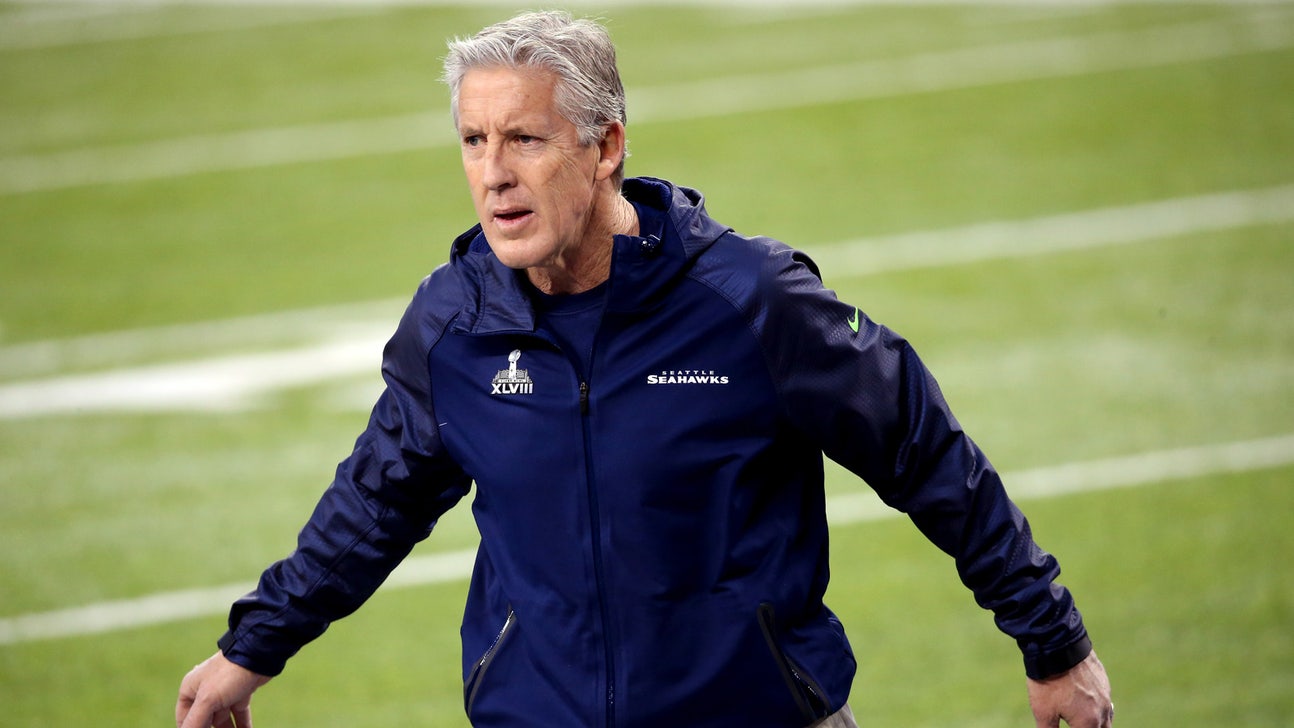 National Football League
Pete Carroll still not happy with USC sanctions
Published
Feb. 27, 2014 1:59 a.m. ET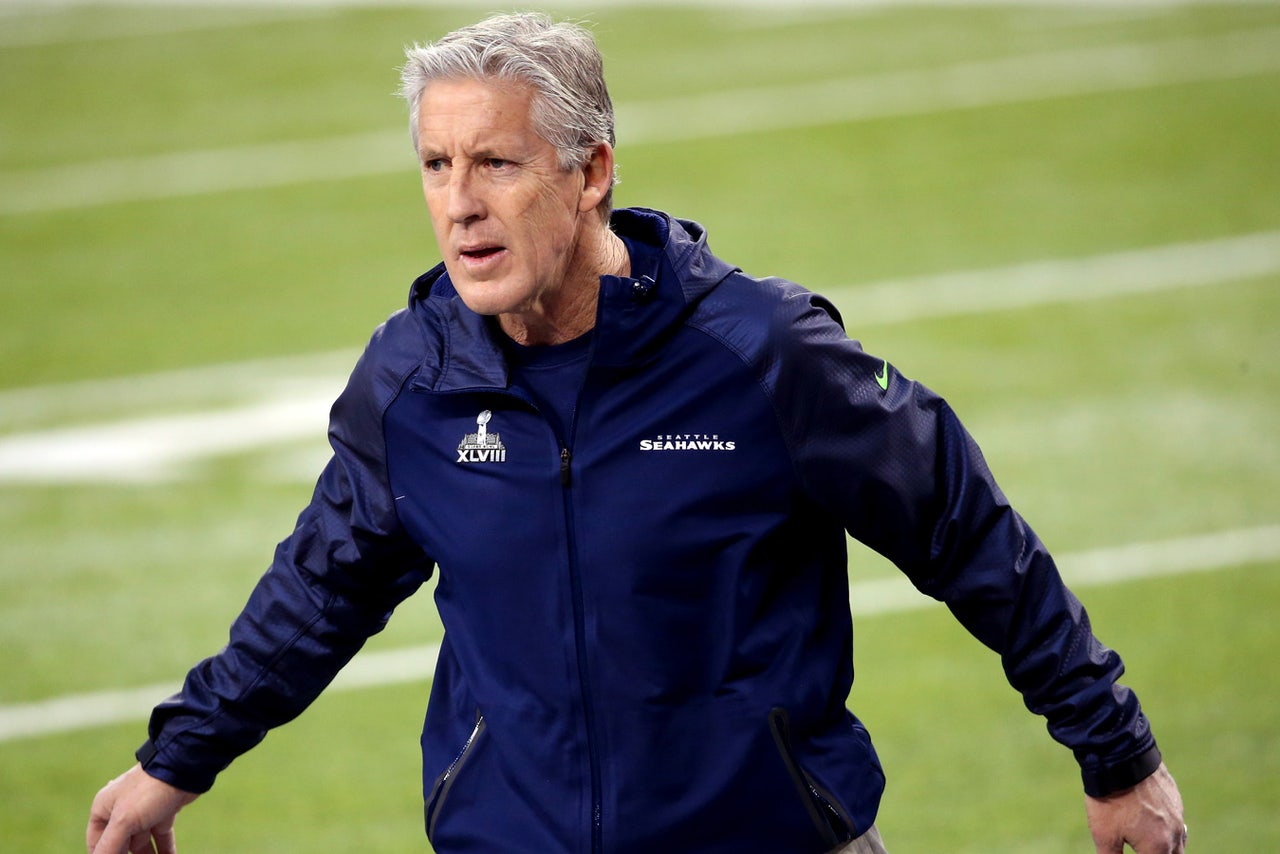 LOS ANGELES -- Pete Carroll returned to the USC campus for the first time as a Super Bowl champion on Wednesday night.
And even got a surprise visit from Will Ferrell.
While Carroll has been cultivating a culture conducive to winning NFL titles up north, USC has been slowed by some of the heaviest sanctions ever imposed by the NCAA. Despite his success at the next level, he's still not happy about it.
Immediately after Carroll's departure from USC to Seattle, the NCAA handed down a two-year bowl ban against the program and 30 fewer scholarships over three seasons as a result of extra benefits received by the family of former USC running back Reggie Bush and the tailback himself. 2014 marks the first season for recently hired Steve Sarkisian and the last of the scholarship reductions.
Carroll has watched from afar and viewed this period as a "tremendous challenge" for the USC football team.  
Now four seasons into his tenure as the Seahawks head coach, Carroll has implemented a program in the Pacific Northwest akin to what he ran as USC's head coach. He says that program is based on "doing the right thing (and) taking care of people." Yet, it's Carroll's belief, the NCAA didn't know what his program was all about.
He admits during his time at USC they "made some mistakes along the way," but in no way, shape, or form does he feel the punishment handed down to USC fits the crime.
"I just think it was not handled well," Carroll said. "I sat in the meetings. I listened to people talk. I listened to the venom that they had for our program.
"The thing I'll say about the whole philosophical approach from the NCAA outlook (and how) its been in the past is about punishing the school for things that go wrong. It's people that do this. It's people that cause these problems and issues. It's people that have nothing to do with the university. And the direction and the focus, they say 'We can't do anything about so let's just punish the school.' Look at Penn State -- 60 million dollars they charged them. There's a million things that they can do. I just don't understand the philosophy."
Carroll says the mistakes made by the university during his tenure were ultimately a result of not being in the know.
"Had we known I wish we would've acted properly and appropriately and taken care of business," he said. "I'd like to think we'd do the right thing and would've stopped everything and fixed it by doing what should've been done. But unfortunately because we didn't know the university gets killed."
---
---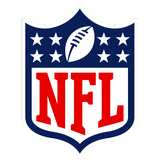 Get more from National Football League
Follow your favorites to get information about games, news and more
---