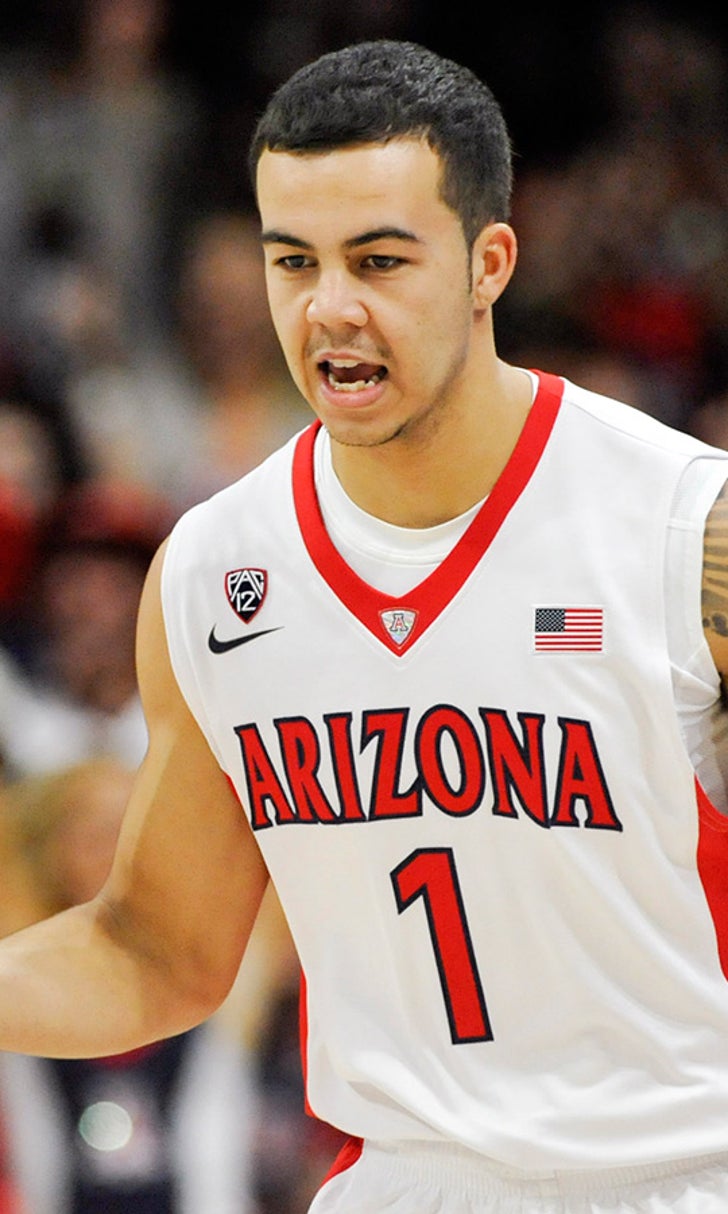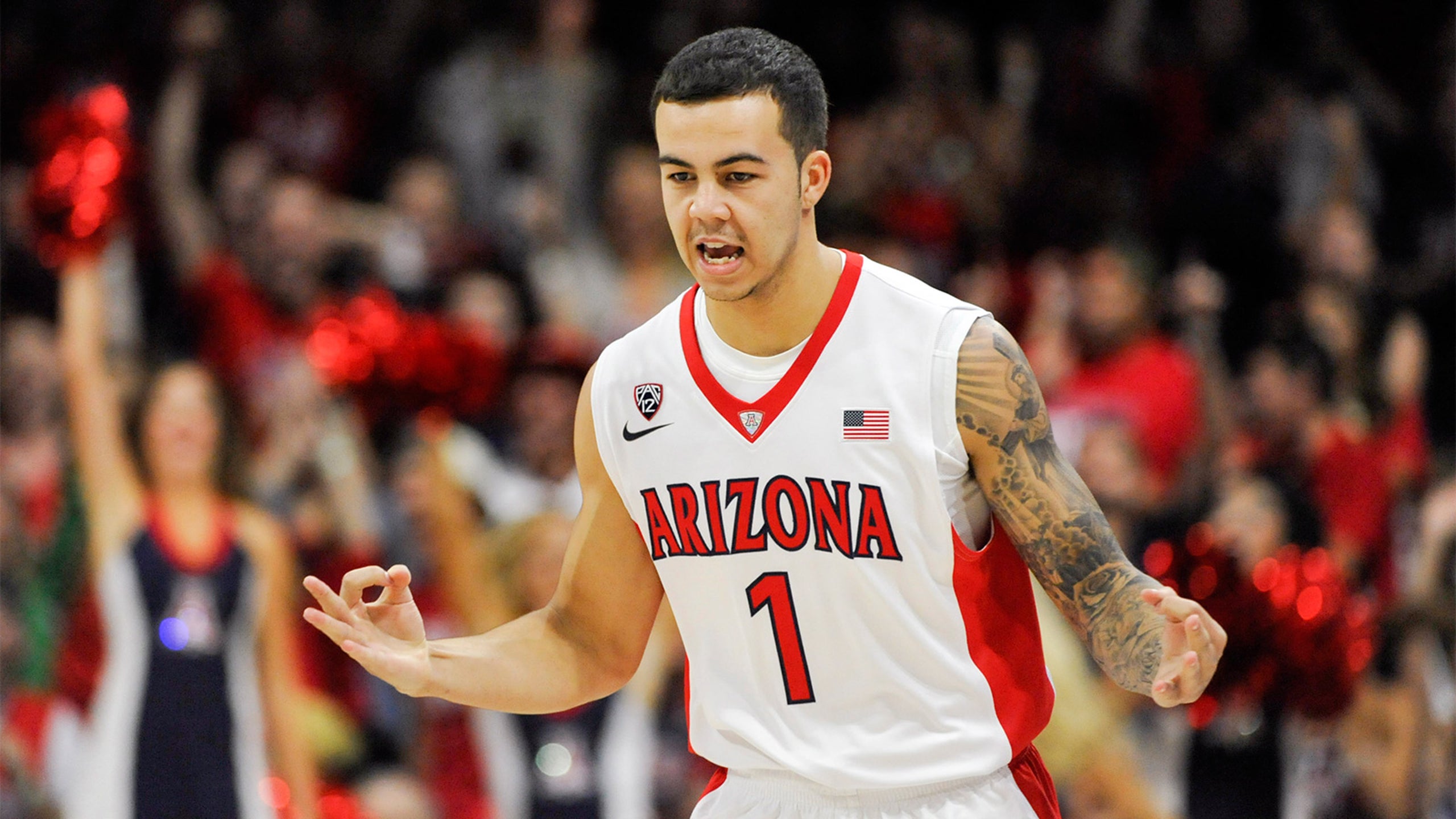 Perimeter scoring remains question mark for Arizona
BY foxsports • November 18, 2014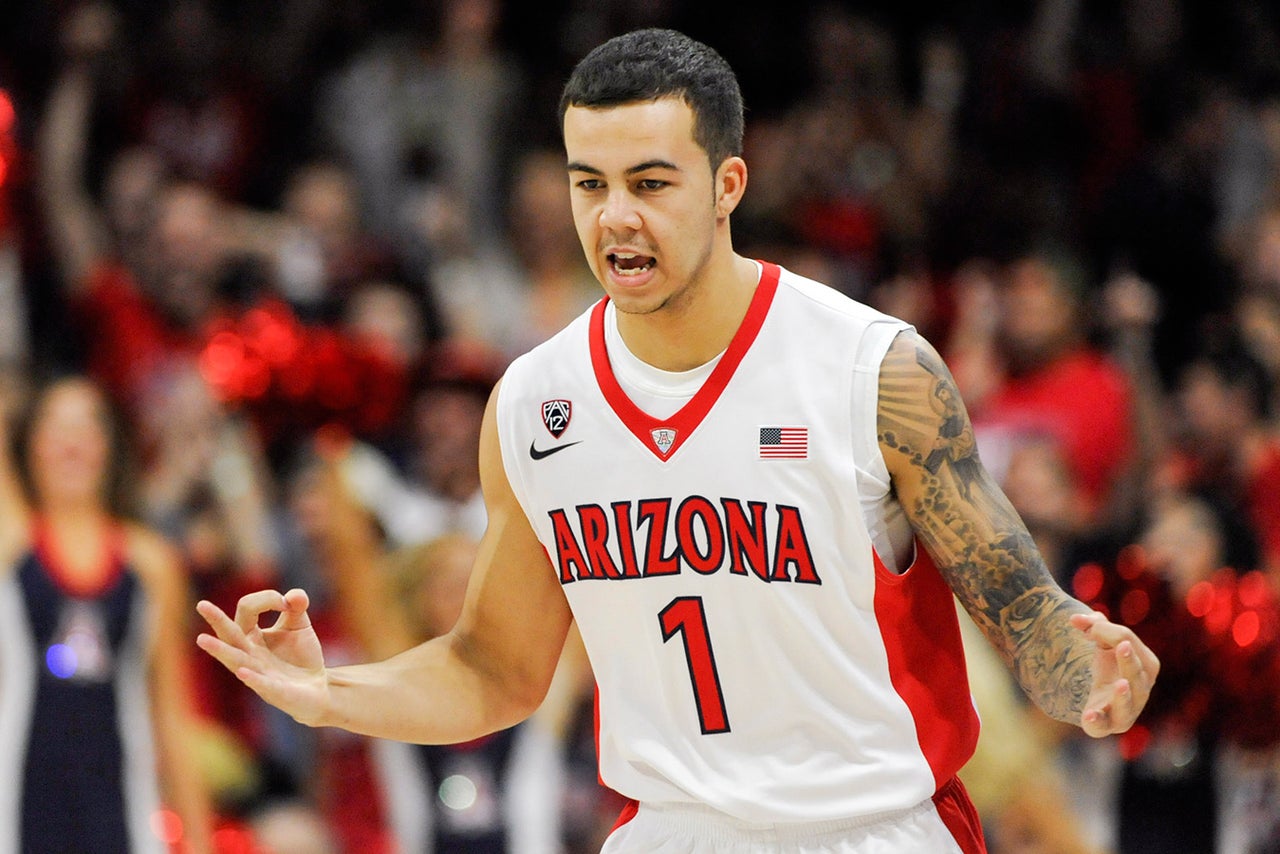 TUCSON, Ariz. -- In Arizona's first two games, Gabe York hit his first 3-pointer to start each game. They haven't fallen as easily or as often after that, and No. 2 Arizona will need that to change as its season progresses.
And not just from York, but from everyone on the perimeter.  The Wildcats (2-0) will continue working toward a fix Wednesday night when they host Cal-Irvine (2-0).
Like last season, there are few doubts about Arizona's near-the-basket game, but doubts persist about whether the Wildcats can muster a consistent scoring threat from the perimeter. It's not from a shortage of candidates.
York, a junior, worked tirelessly on his game over the summer with the hope of being their top outside weapon. In two games, he's gone 7 for 17 from the floor and 3 for 11 from beyond the 3-point line.
Another possibility is sophomore Elliott Pitts, who has come off the bench to play two quality games to start the season.
Then there's versatile freshman Stanley Johnson, who has shown he's capable of stepping out to 3-point range on occasion.
Finally, there's T.J. McConnell, who on Sunday was declared the team's best shooter by coach Sean Miller, who previously had designated York with that distinction. McConnell is 4 for 14 from the floor, including 0 for 2 from 3-point range. At one point in Sunday's win over Cal State Northridge, McConnell hit a jumper on and mouthed "finally."
"He hasn't shown that yet," Miller said of McConnell's ability to hit shots. "They've started to do what teams did last year and (give him room), but he is going to make you pay if you keep doing that. One of the things early on is to get him to shoot the ball with confidence. If the team's best shooter isn't shooting, you have to look at the coach. We have to get him to shoot the ball. Over time, he's going to shoot 40 percent from three. He shoots the ball too well every day."
Johnson launched four shots from the perimeter on Sunday, including three 3-pointers. He hit one of the threes.
"Stanley is a good 3-point shooter," Miller said. "He has to learn to take the threes within rhythm, take them off a great pass and not hunt for 3-point shots, but take the ones that present themselves to him."
Miller said part of Johnson's success will be his ability to take opponents off the drive and get to the basket or fake the move and take the jumper.
"That's what the other coach doesn't want to see," Miller said. "(His ability) to mix in a wide open three, no question that's good."
Cal-Irvine coach Russell Turner said he's well aware of many of Arizona's players, and "we respect all of them as shooters. "
"Even the guys who haven't made shots consistently are capable of doing that. We know that. "
Arizona's luxury is the number of different players who are capable of scoring outside, including Brandon Ashley, who can stretch the floor by taking a big defender outside for a long jumper. Arizona's shortest player -- 5-foot-10 Parker Jackson-Cartwright -- also has shown positive signs with his shooting and ability to run the team in the 11.5 minutes he's averaged so far.
Miller credited Jackson-Cartwright with playing with a "shot of confidence." After not taking a shot in the season-opener, he went 3 for 4 for eight points on Sunday, including 2 for 3 from 3-point range.
Jackson-Cartwright said he's felt comfortable since he stepped on the court, in part because his teammates have believed in him.
"I just want to make a difference," he said.
As does Pitts, who Miller said has been "rock solid" so far, in part because he's "embraced his role."
"We really trust Elliott on defense (because) he plays with amazing effort," Miller said. "He can make shots and when he's in -- like with Rondae (Hollis-Jefferson) -- the ball seems to move easier."
Follow Steve Rivera on Twitter
---