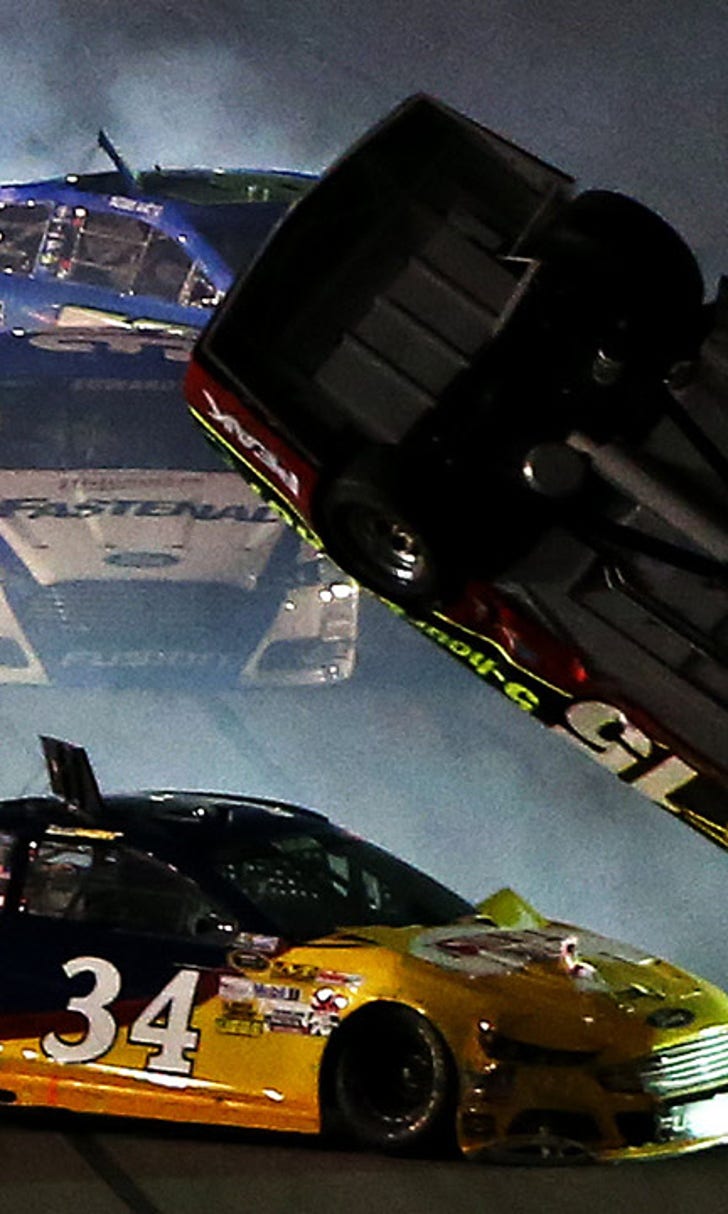 Perfect landing: Clint Bowyer flips, earns style points on Twitter
BY foxsports • February 20, 2014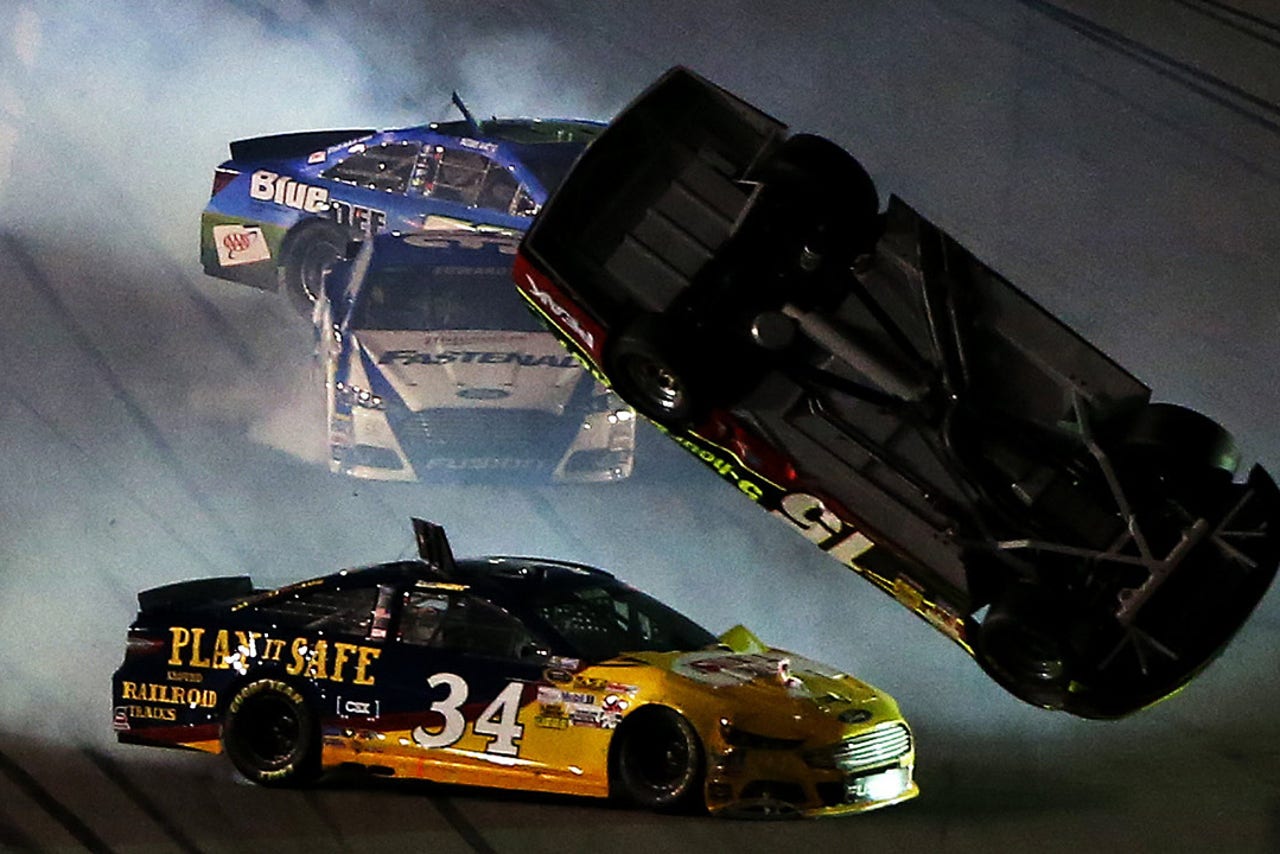 Michael Waltrip Racing's Clint Bowyer took a wild ride on the last lap of Thursday's Budweiser Duel and impressed many fans and fellow drivers. 
The incident happened when Jimmie Johnson ran out of fuel coming off the final corner at the front of the pack. Collected in the wreck, Bowyer's car lifted into the air and barrell-rolled before landing on its tires. 
Check out the footage of Bowyer's aerial escapade from FOX Sports 1: 
Ever wonder what a driver looks like as he's flying through the air? Bowyer's eyes tell you all you need to know.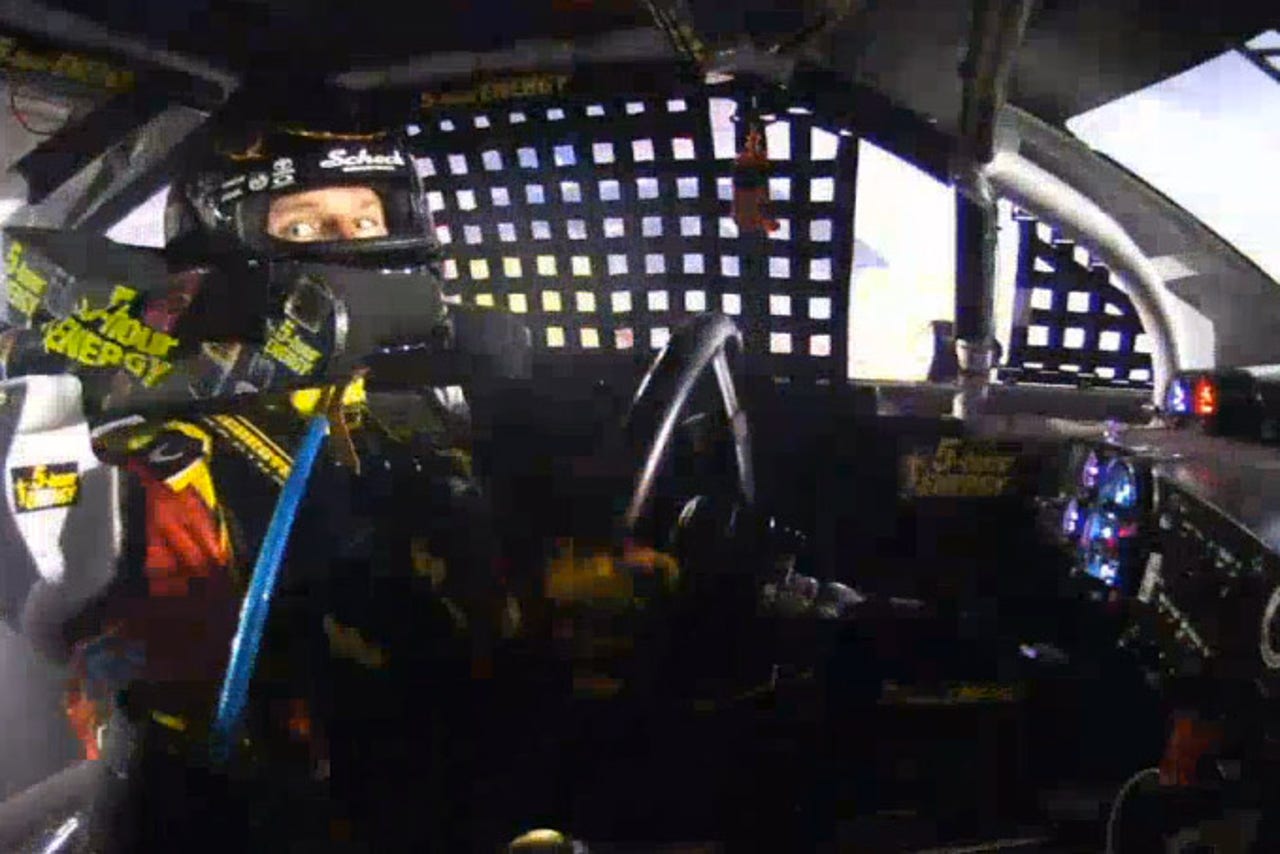 Luckily, he was able to climb from the car unscathed. 
Following the incident, many took to Twitter to praise Bowyer's flying skills. 
---