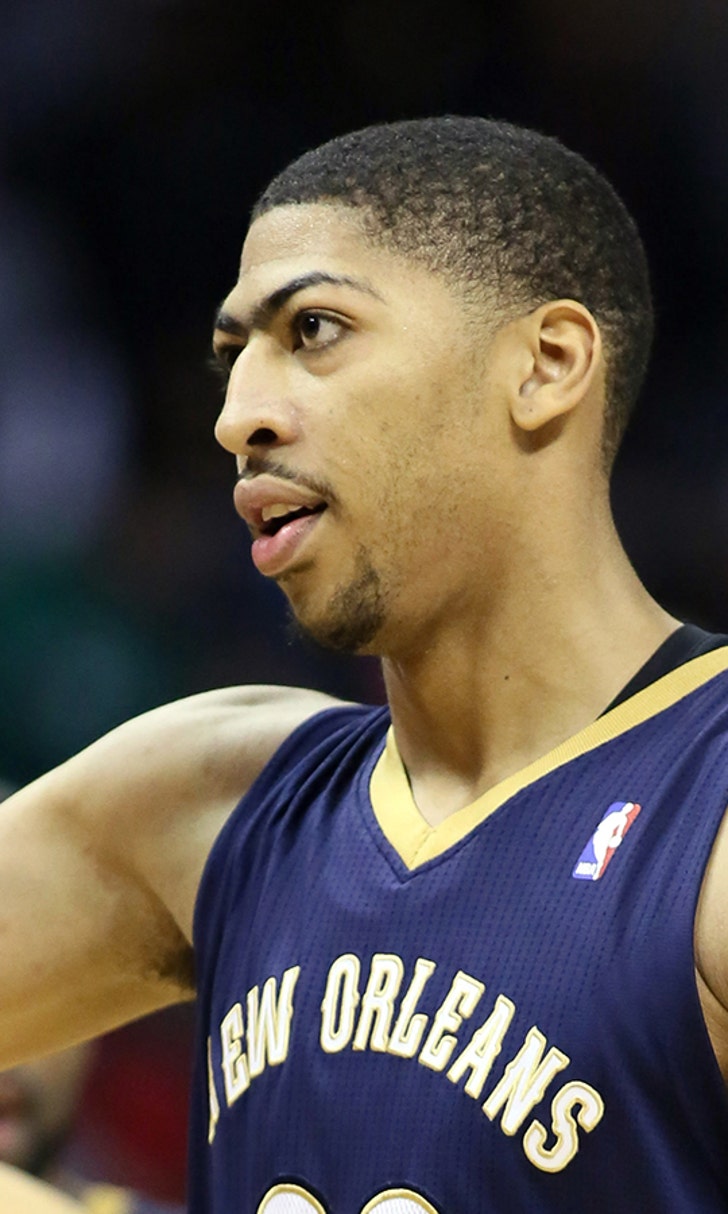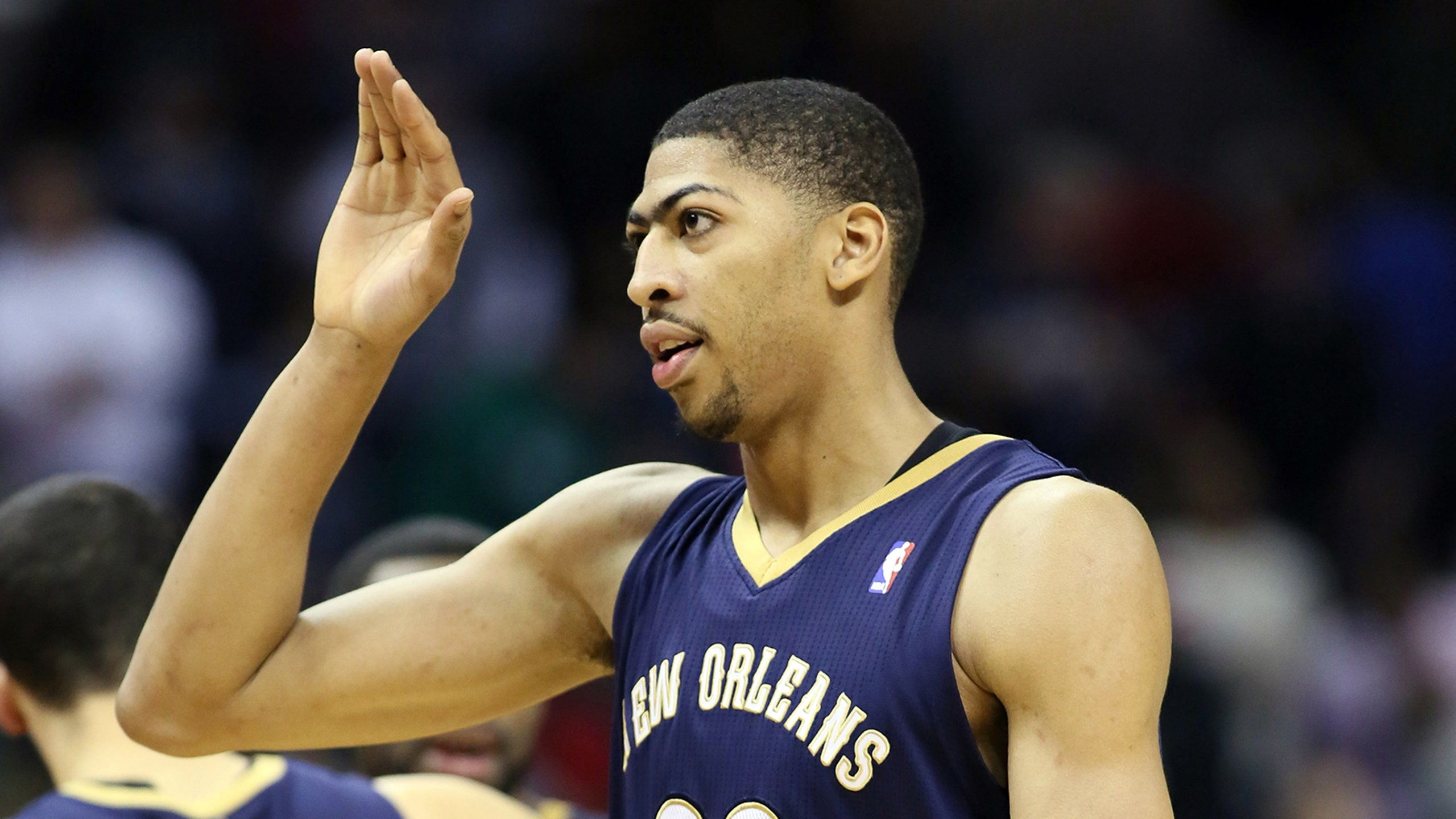 Pelicans up next for Cleveland
BY foxsports • January 28, 2014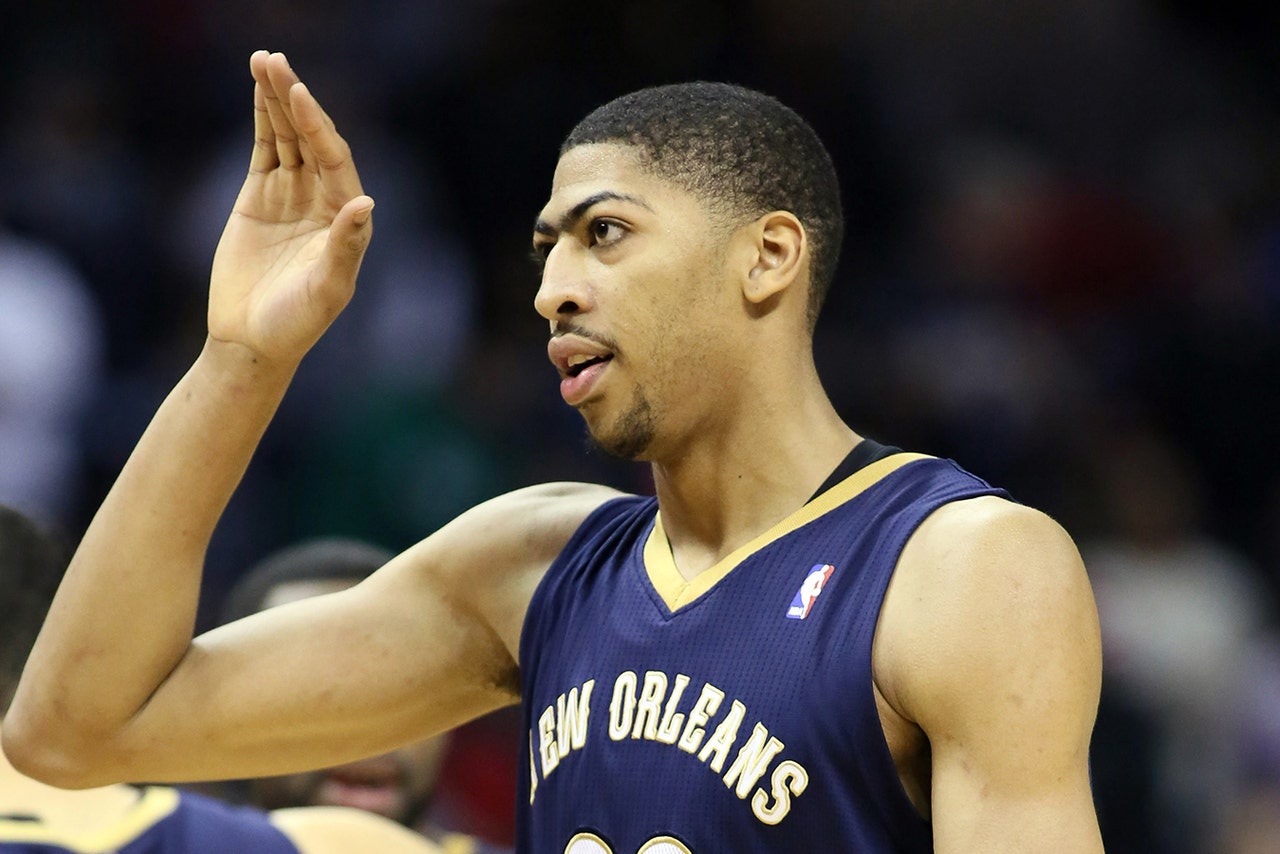 Though Anthony Davis wasn't named an All-Star starter, New Orleans Pelicans coach Monty Williams believes he's more than deserving of a spot on the team.
It's hard to make a case against him.
Davis tries to lead the visiting Pelicans to a season high-tying third straight win and their sixth in seven tries against the Cleveland Cavaliers on Tuesday night.
Davis is averaging team highs of 20.1 points and 10.5 rebounds along with an NBA-best 3.1 blocks. The 20-year-old delivered one of his best all-around efforts of the season Sunday, finishing with 22 points, a career-high 19 boards and seven blocks in a 100-92 win over Orlando.
"If he hasn't done enough, I don't know what else you can do," Williams said of Davis' chances of making the Western Conference All-Star team. "Every night he carries our team. Even when he doesn't have a great offensive night, he's there on defense, he's rebounding, blocking shots. When the moment was there tonight, he took over and that's what All-Stars do. I don't know what else he can do."
Not voted in by the fans as a starter, Davis could be selected by the coaches as a reserve.
"I'm not really worried about that. I'm worried about winning," said Davis, whose team hasn't won three straight since Nov. 29-Dec. 2. "We know we're not where we want to be record-wise. That's what we've got to focus on, what I've got to focus on. ... If it happens, it happens, but I'm trying to get more wins for the team."
The Pelicans franchise continued its recent domination of the Cavaliers in the latest meeting, winning 104-100 on Nov. 22.
Reserve guard Tyreke Evans scored a team high-tying 19 points to lead six Pelicans in double figures, while adding 10 rebounds. Evans scored 23 points Sunday and has averaged 17.3 over his last four games.
New Orleans (18-25) is 15-7 when Evans, averaging 13.1 points on the season, scores at least 13. It's 1-5 when he doesn't play.
Cleveland (16-28) dropped to 1-3 on its five-game homestand with a disheartening 99-90 loss to Phoenix on Sunday. The Cavaliers led by 20 just before halftime but were outscored 56-29 over the final two quarters, including 25-6 in the third.
"I wish I knew the reason, but we have to figure this out and we have to figure it out quick because we can't have games like this, especially at home," forward Tristan Thompson said. "It's embarrassing for us, to the fans, to the organization to come out like that. We have to take that personally. If we don't, we'll have more situations like this."
All-Star game starter Kyrie Irving had 24 points and nine assists, and Thompson added 17 points and 13 rebounds for his sixth double-double in seven games.
It's unclear if Anderson Varejao will be able to go after suffering a leg injury Sunday. The center, who was down on the court for several minutes but remained in the game, finished with two points on 1-of-9 shooting and 10 rebounds.
"I was worried," coach Mike Brown said. "His knee was bothering him a little bit. It was tough to see."
Varejao ranks among the NBA leaders with 13.1 boards per contest since rejoining the starting lineup Dec. 28.
---