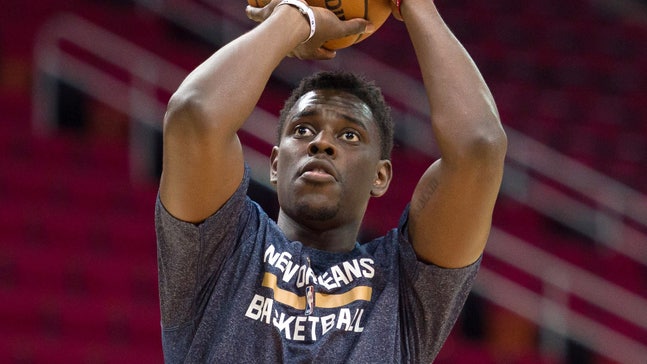 Pelicans' Holiday and Pondexter undergo surgery
Updated
Mar. 4, 2020 1:34 p.m. ET

Two New Orleans Pelicans, point guard Jrue Holiday and forward Quincy Pondexter, have undergone successful surgery to address lingering injury issues.
Doctors have now removed a screw from a previously placed rod in Holiday's lower right leg. Surgeons put the rod in Holiday's leg more than a year ago to help correct a stress fracture. So far there is no timetable for Holiday's return to basketball activities.
Meanwhile, Pondexter needed arthroscopic surgery on his left knee, which doctors performed Wednesday morning.  A timetable for his return to basketball activities will be announced in the near future.
Holiday, 6-4, 205, appeared in 40 games for New Orleans this season, averaging 14.8 points, 6.9 assists and 3.4 rebounds. Holiday appeared in three of New Orleans' four playoff games, averaging 6.3 points, 4.3 assists and 1.0 rebounds. 
Pondexter, 6-7, 220, was acquired by New Orleans on January 12, 2015 in a three-team trade with Boston and Memphis. Appearing in a total of 75 games this season with Memphis and New Orleans, Pondexter averaged 7.2 points, 2.6 rebounds and 1.3 assists in 23.9 minutes per game. Pondexter appeared in all four playoff games against Golden State, averaging 7.3 points, 5.0 rebounds and 3.0 assists.
---