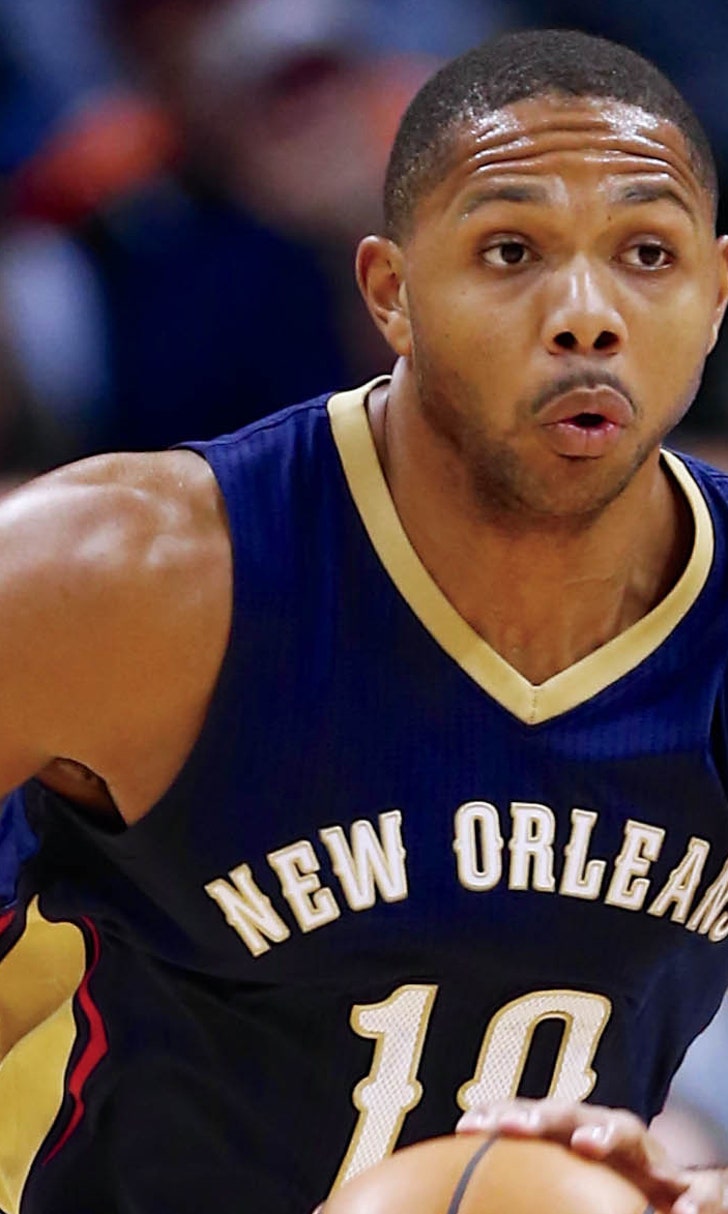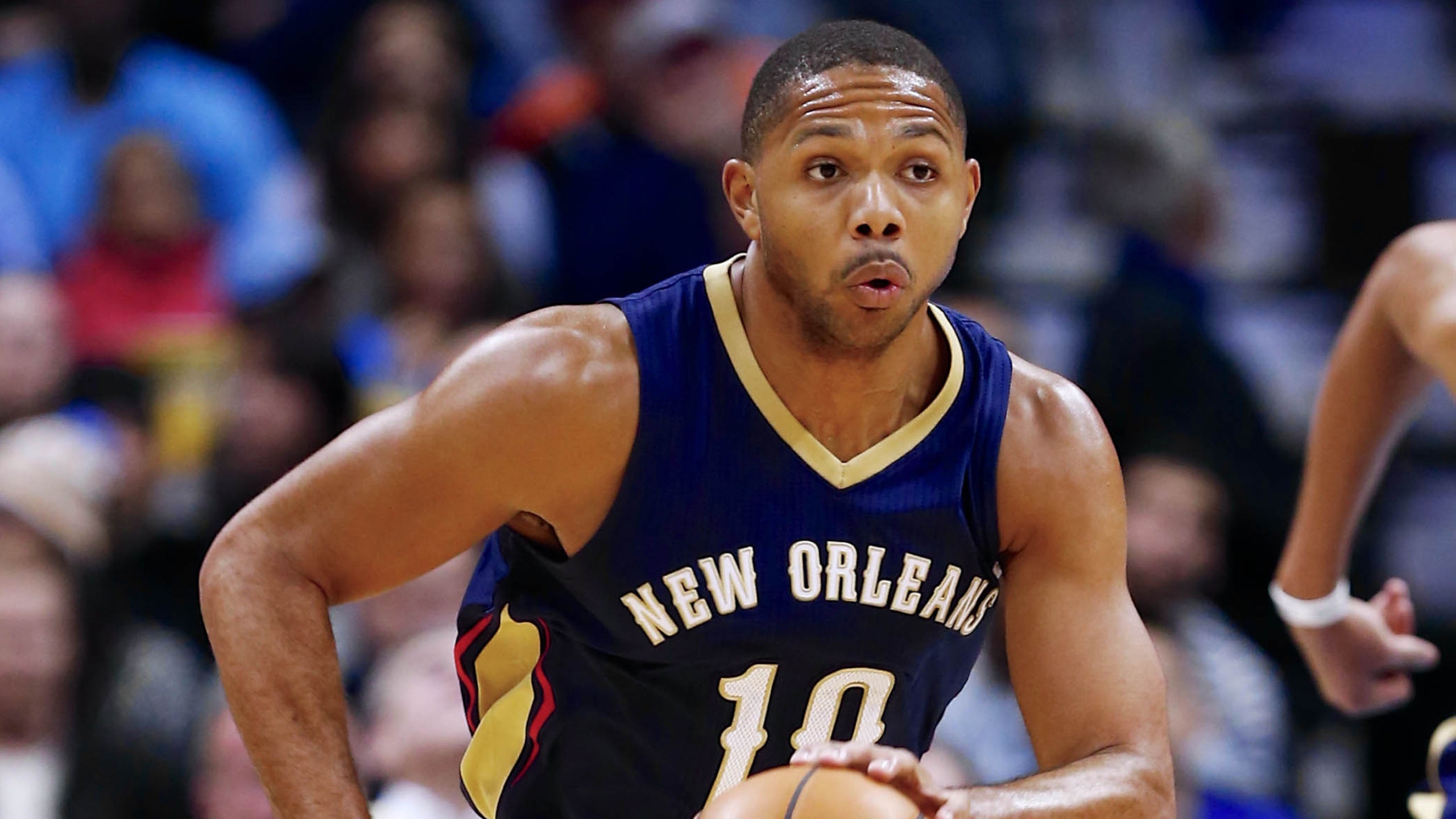 Pelicans' Gordon catch and shoot skills on display
BY foxsports • February 4, 2015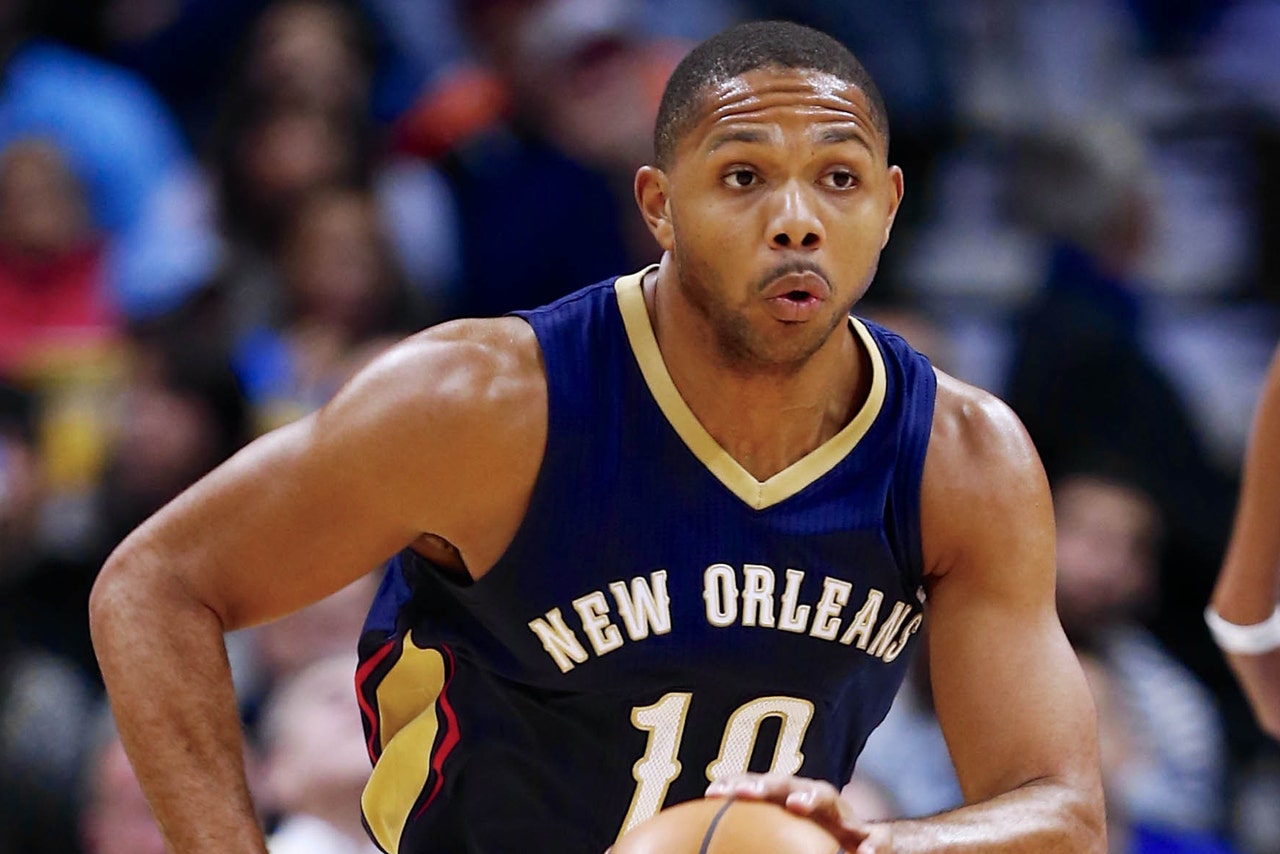 Eric Gordon's torn left labrum may not be fully healed, but he's playing better now than prior to his injury.
Eric Gordon, Scoring Season Breakdown
                Pre-Injury      Post-Injury
PPG                9.5              15.6
FG%               .398              .465 
FGA/Gm             9.0              12.3 
3Pt%              .341              .467       
"It may never be 100 percent again," Gordon said. "It's still torn, but I'm working through it and having fun playing."
Indeed, perhaps its the fun factor, but Gordon's comfort level and effectiveness is surging as of late, with the shooting guard averaging 24 points in the Pelicans' recent matchups with the Clippers and Hawks. His catch and shoot stats are particularly impressive. 
Eric Gordon, Catch and Shoot, Season Breakdown
                Last 2 Games         Rest of Season
Freq               45.2%                  33.6%
FGM/Gm              4.5                    1.5  
FGA/Gm              7.0                    3.
3Pt%               .750                   .439  
Gordon is still adhering to a detailed weight lifting and conditioning regiment aimed at strengthening the rotator cuff and surrounding muscles. Gordon is hopeful he can avoid off season surgery.
"The left shoulder is as strong now as the right, healthy one," Gordon said. "I have no complaints. I don't think about it when I play."
What Gordon and his teammates do think about is their newfound chemistry. New Orleans is sharing the ball better, and more points are following more assists.
"I'm just focusing on knocking down shots," Gordon said. "I usually know when the ball is coming to me, so I'm focused and ready.  We have a great rhythm going right now. Nobody cares who scores, and it allows us to be more aggressive."
---