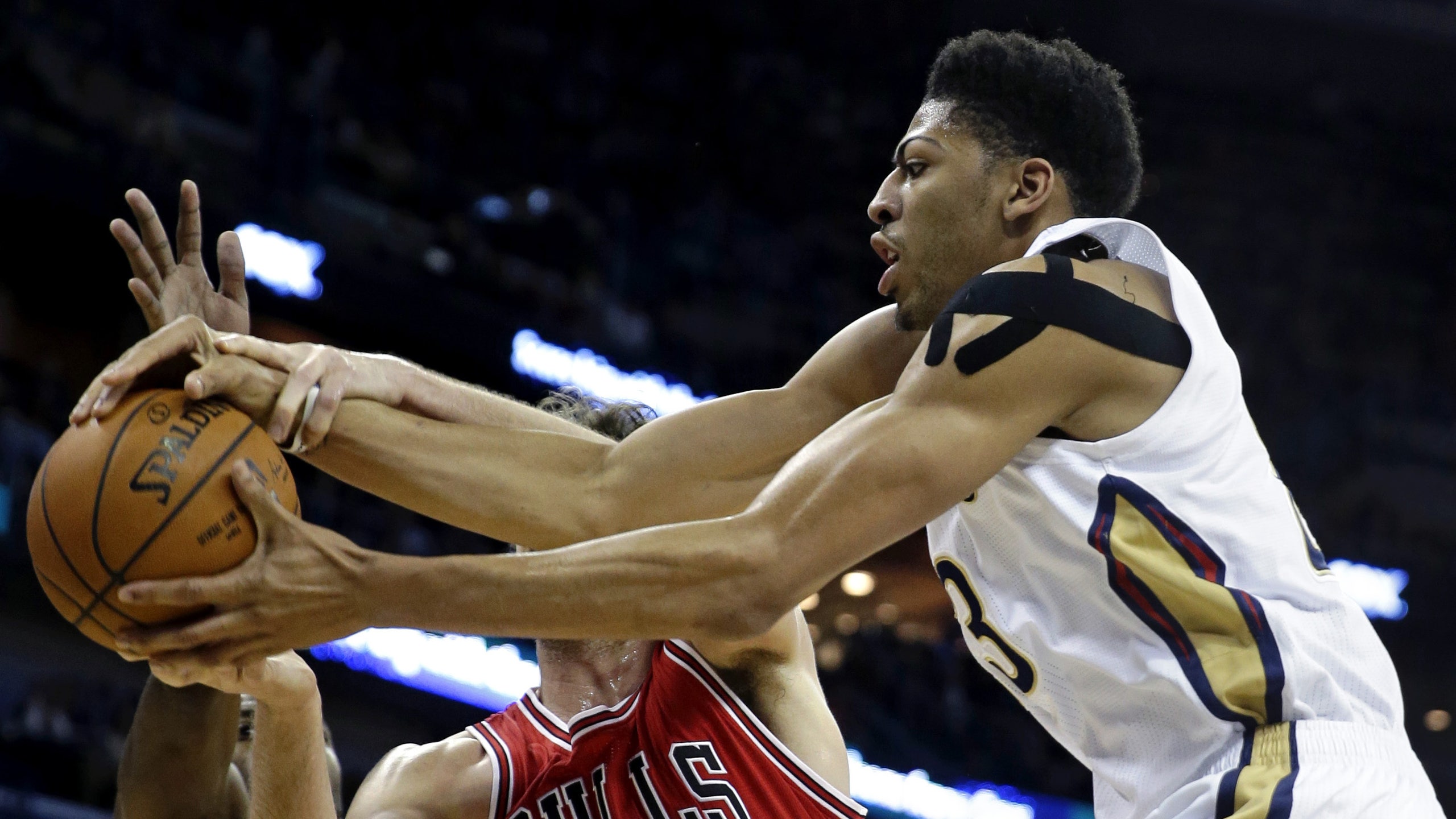 Pelicans' Davis plans to play in All-Star Game, despite AC sprain
BY foxsports • February 9, 2015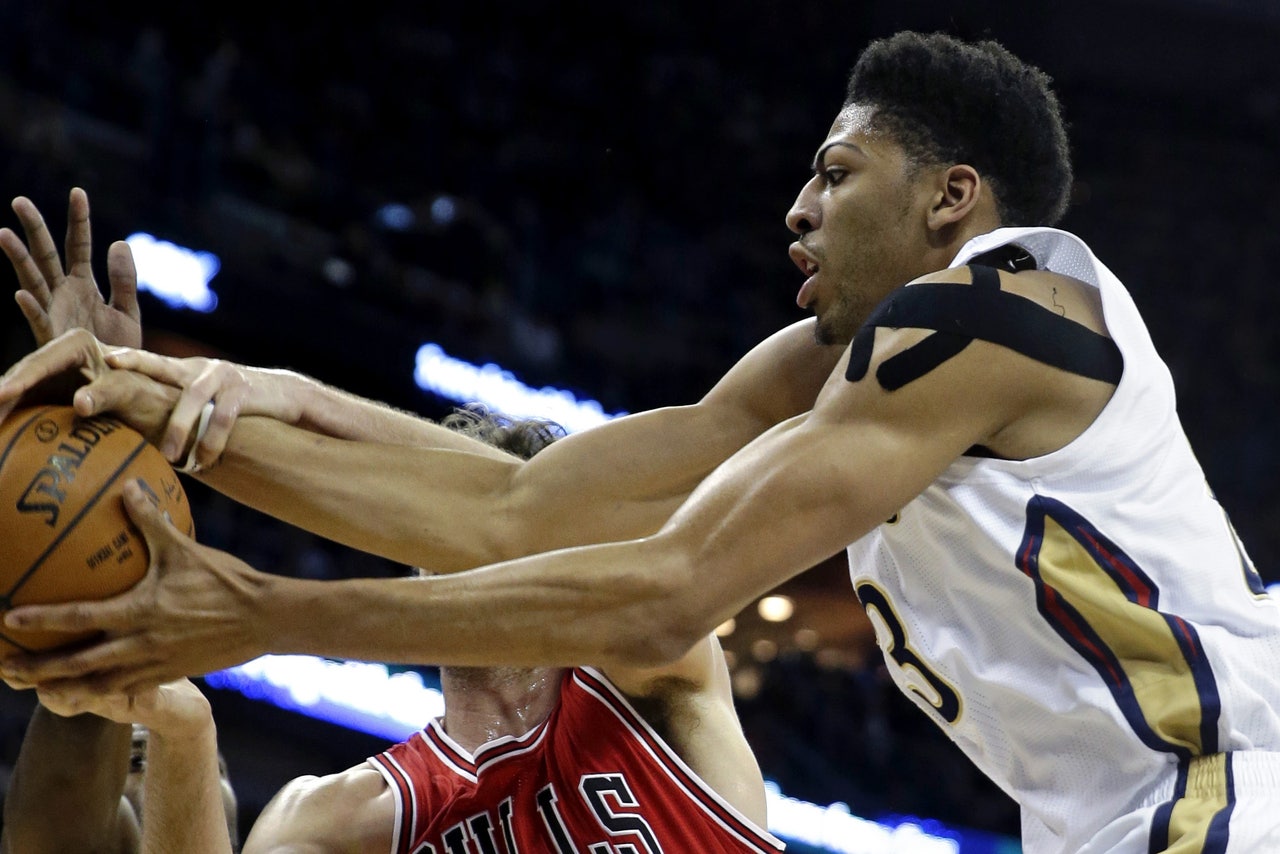 Doctors in New Orleans have upgraded Anthony Davis' shoulder injury to a Grade 1 AC sprain, after further evaluations.
Davis landed hard on his right shoulder after falling from the rim Saturday against the Chicago Bulls while going for an alley oop.
The ligaments around Davis' AC (acromioclavicular) joint have been stretched. He's dealing with both soreness and swelling, according to head coach Monty Williams.
"He's real sore," Williams said Monday ahead of tip off against the Utah Jazz. "When you take a fall like that, you're just thankful it's not a wrist or another body part that could be severely injured. He's day to day. He wants to play, but that's out of the question for tonight. He'll be re-evaluated tomorrow."
Davis sat out of Monday's contest, but said he hopes to play Wednesday against the Indiana Pacers.
That decision will be up to team doctors and trainers however.
Athletic trainers will follow a three-step process to get Davis back to action: first, they're working to alleviate Davis' pain and discomfort. The next step will be getting Davis' range of motion back to normal. Then as Davis begins the third step, strengthening his shoulder muscles, he'll also start mixing in some on-the-court shooting.
Davis still plans to depart for New York City Thursday to take part in the upcoming All-Star Game on Sunday.
MORE FROM FOX SPORTS SOUTHWEST: 
- Five-star recruits who were never stars in college
- Ranking NFL quarterback salaries
- Oldest player on every NBA team
---