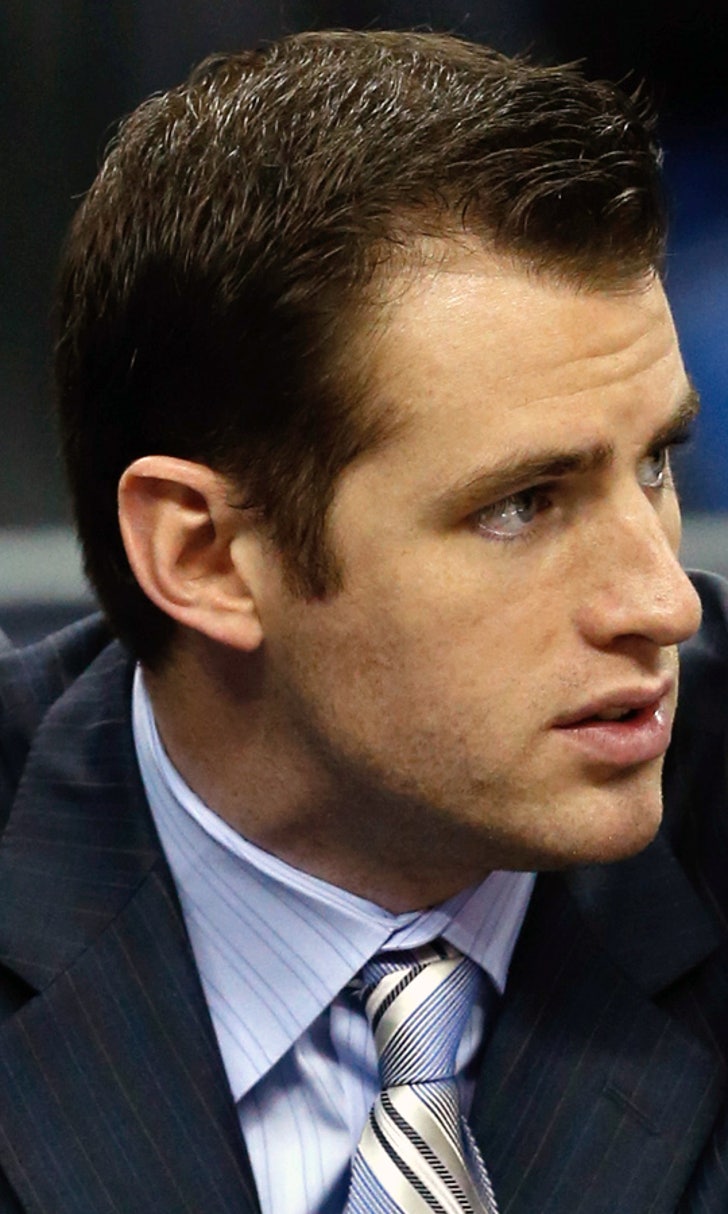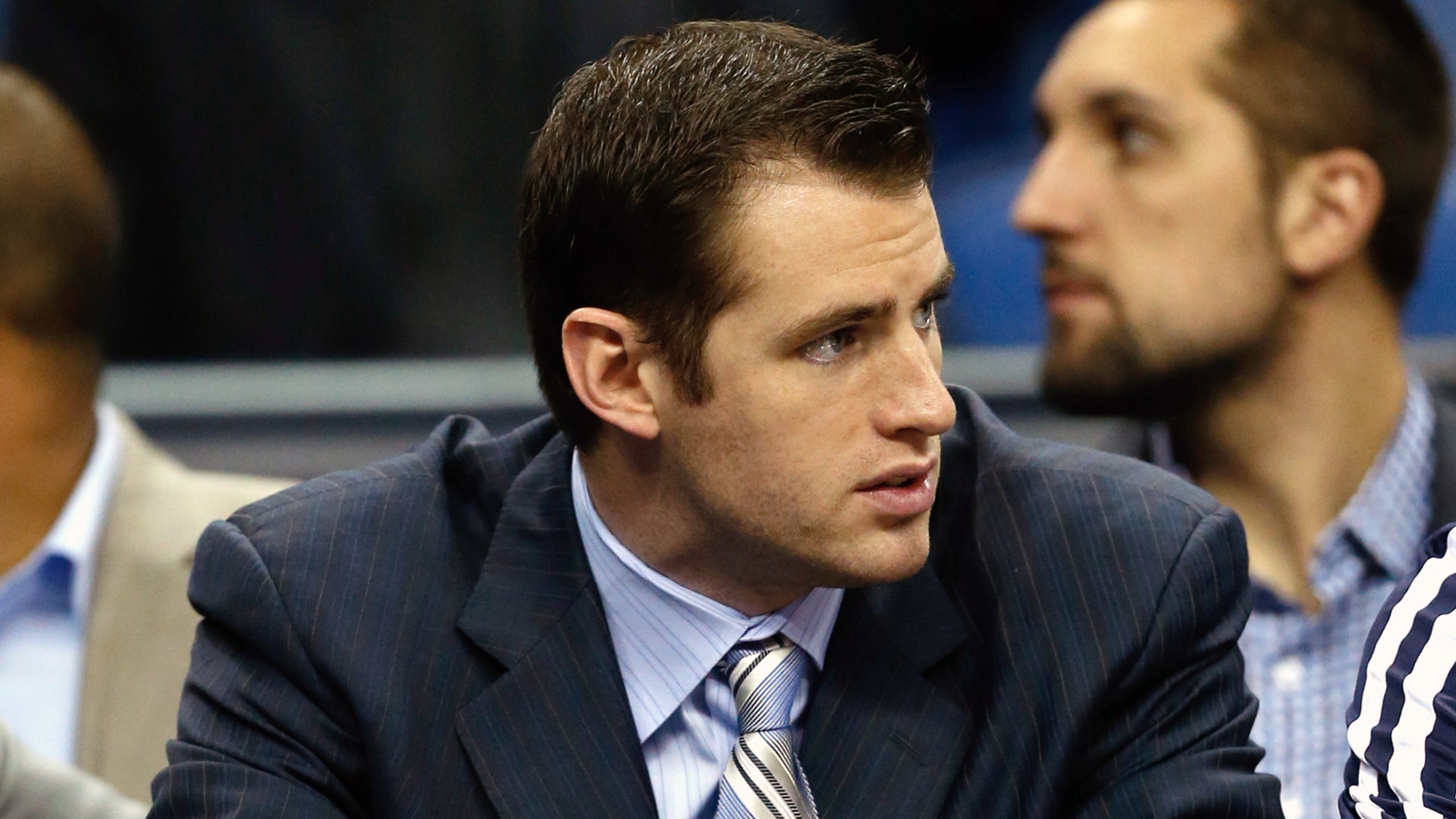 Pelicans center Jason Smith Out For Season; Ajinca, Stiemsma Prepare to Shoulder the Load
BY foxsports • February 3, 2014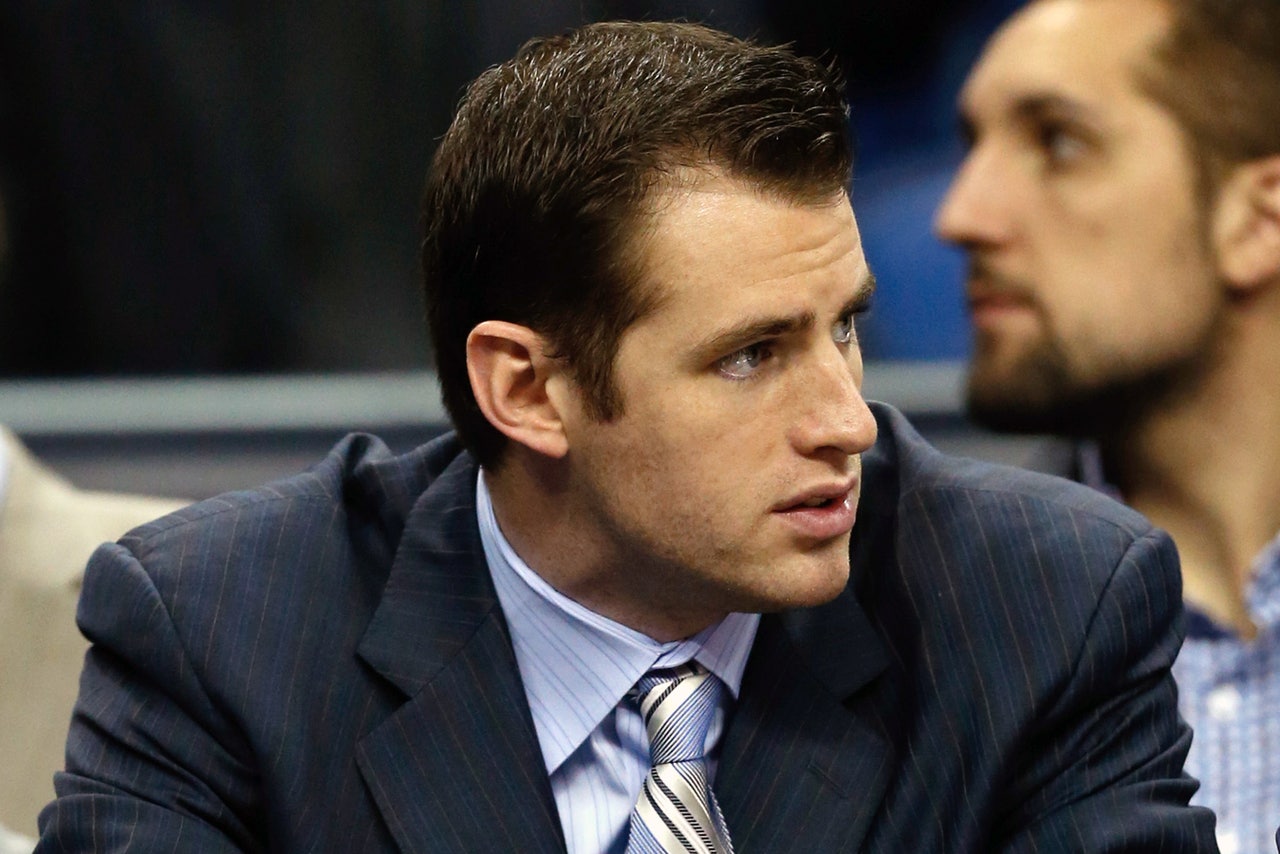 Just before tipoff with the San Antonio Spurs, the New Orleans Pelicans stomached the dis-heartening news that starting center Jason Smith will miss the rest of this season. The scope to remove a piece of loose cartilage from Smith's right knee was successful, but in order to make a full recovery, Smith will need time.
The franchise's veteran voice is back with the team, hobbling around the arena on crutches, his knee still swollen from surgery.   Smith has no timetable for when he'll return to the court.
"I just want to take it one step at a time and get those progressions going," Smith said. "My short term goal is to get off these crutches and get back to walking normally. I just have to get some reassurance from the doctors about what's going on."
Smith's knee injury is likely the result of long term wear and tear, but Smith says he felt something was wrong during the Pelicans January 15 game against Houston.
"It wasn't a tear, but it felt different," Smith said. "It felt like something was a bit out of place, but I didn't think it was all that bad."
Although he doesn't know when, Smith is already looking ahead to when he can get back into action and how he can keep himself healthier. Smith has missed time this season with three separate injuries.  
"I'm still going to play the same way – it's just the way I know to play," Smith said. "I play with a lot of energy and it's just me as a competitor. I'm best when I'm out there competing as hard as I can. I need to compete a little smarter now."
Meanwhile, the two big reserves the Pelicans have been leaning on in Smith's absence now look to see a permanent increase in minutes this season. Alexis Ajinca has been head coach Monty Williams' usual choice to start. Greg Stiemsma has been playing the reserve role, but often matching or exceeding Ajinca's minutes.
"I like the length Ajinca gives us to begin the game, and I think he has the confidence to start," Williams said. "Greg gives us a lot of strength coming off the bench."
"I feel very comfortable in that spot," AJinca said, despite having played with the team for just a little more than a month. "I played that role with the French National Team, and I enjoyed it."
Williams says he wouldn't hesitate to switch the rotation though, if the matchup dictated it.
Stiemsma is making a case for himself, putting his increased minutes to work. Stiemsma set a new career high for rebounds with 11 at Cleveland on January 28. He then followed that performance up with another new career high on the glass the next game: recording 12 boards at Minneapolis on January 29.
"I'm just focusing on being aggressive and playing hard," Stiemsma said. "I'm focusing on the little things."
---