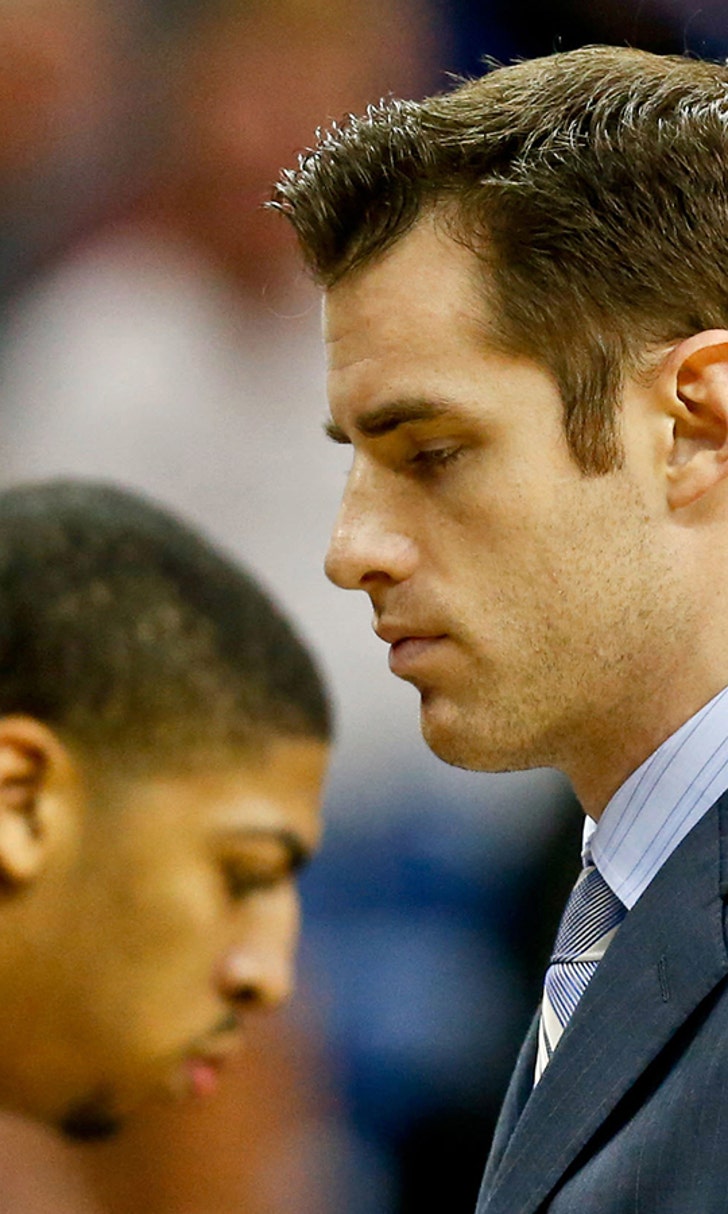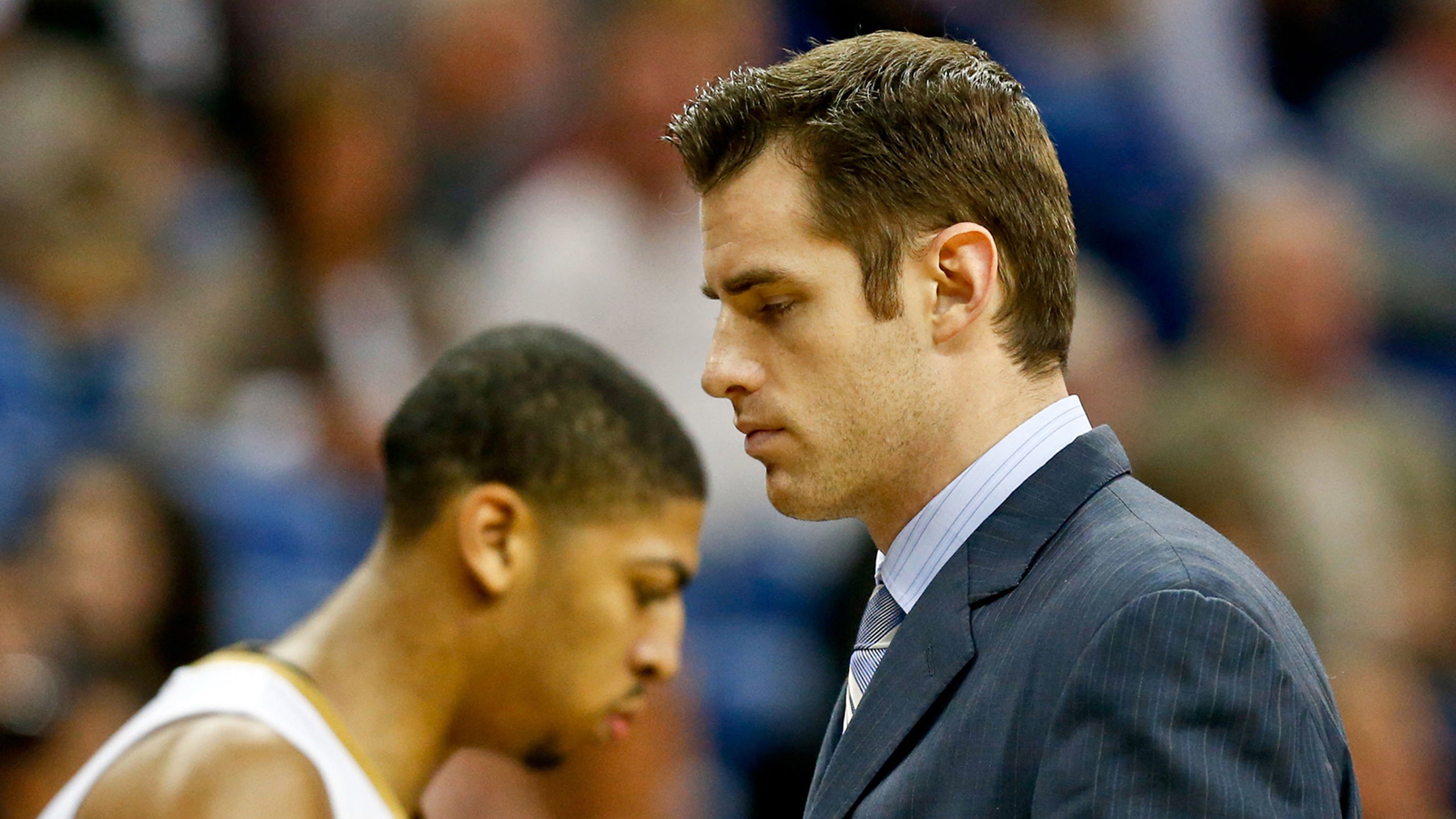 Pelicans center Jason Smith headed into surgery
BY foxsports • January 22, 2014
The man in the middle of the huddle spoke with firmness and faith, the veteran voice who knew he needed to offer the final words of encouragement and inspiration before his young teammates headed out onto the court, into the heat of battle, without him.
As the New Orleans Pelicans took the floor for their final warm before Tuesday night's contest against the Sacramento Kings, injured starting center Jason Smith, dressed in a suit, sank down onto his seat on the team's bench after delivering the pre-game speech. He wouldn't stay there for long though. Smith was soon on his feet again, standing at the end of the bench to give the starters a final handshake as they headed to center court for tip off.
This season started so well for New Orleans' longest tenured player, the only player the Dell Demps/Monty Williams regime kept after they took the helm of the franchise in 2010.  Smith was playing effectively in the starting lineup, taking over the role Robin Lopez vacated on the court, and continuing to assume the locker room duties of a beloved leader. Then, in what's a contract year for Smith, he's now missed time with a bone bruise on his right knee, a left shoulder injury and now loose cartilage floating in his right knee.
Smith is scheduled to go into surgery Wednesday and is out indefinitely, since surgeons aren't sure what they'll find once they open Smith's knee.
"A piece of cartilage kind of chipped off, and I want to get it taken care of," Smith said. "If I tried to play through it, it could lock my knee up or tear some other stuff up. Once they get in there, then they can take a guess at how severe it is. The quicker I get it taken care of, the quicker I can get back."
Smith isn't sure when the cartilage in his knee came loose. An MRI revealed the damage after the pain in Smith's knee forced him to speak up. The team doesn't know if there was a specific injury or if this is the result of prolonged wear and tear.
"We don't know," head coach Monty Williams said. "That's the tough part about this injury. Personally I think it happened a while ago, and he just tried to play through it and he felt some things different in the last few days. They checked it out and saw some stuff. It's hard to pinpoint."
The team expects to have an update on Smith's condition - and what it means for his future this season - shortly after Wednesday's surgery.
"The bottom line is that it's tougher on Jason than it is on us," Williams said. "He wanted to play so badly this year. This is a contract year for him. A lot of things are at stake, and you can't play because your body fails you. That's tough."
---