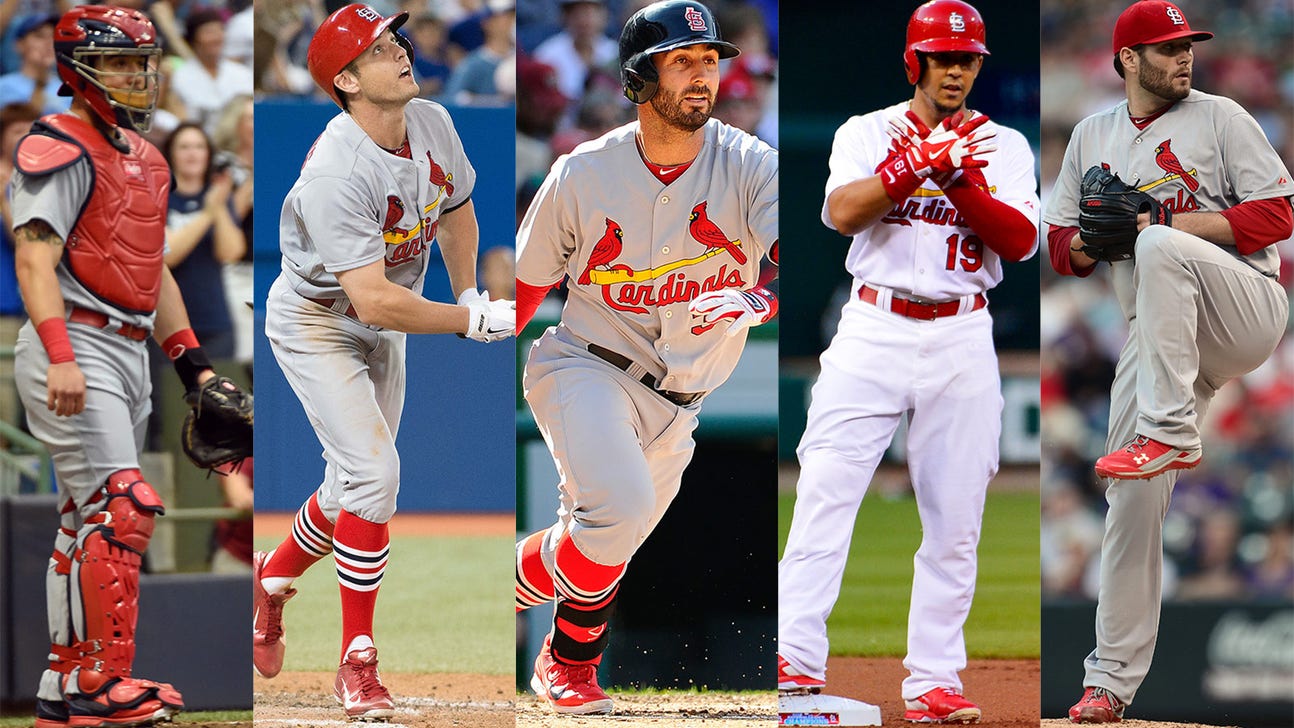 Pay bumps: Sizing up the arbitration-eligible Cardinals
Published
Oct. 31, 2014 10:00 a.m. ET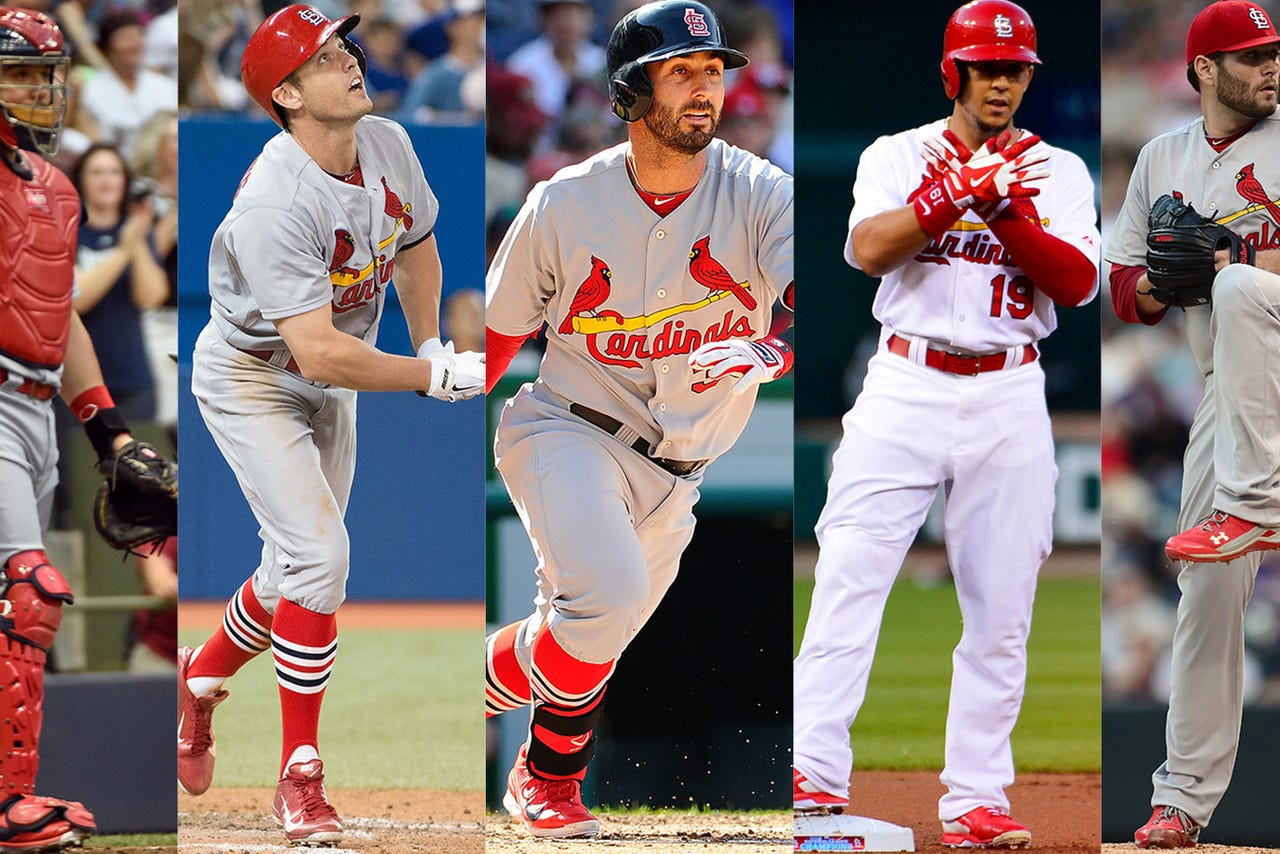 ST. LOUIS -- Over the past three seasons, Lance Lynn has provided the Cardinals with one of the best values in baseball.
For a total of $1.53 million, he has won the third-most games in the National League. He also has ranked among NL leaders in starts, innings, strikeouts and ERA, at 3.48. 
But his salary is set to rise, and not by the incremental increases he has seen the past two years. After just missing out on having enough service time a year ago, Lynn will be eligible for arbitration for the first time. And for a major leaguer, being eligible for arbitration is another way of saying, "Cha-ching."
Lynn could score a raise up to nine to 10 times over his $535,000 salary in 2014, which would bring him to about $5 million. Of course, if he continues to pitch like he did most of last season, that still would be a bargain for the Cardinals.
The Cardinals could try to work out a contract extension with Lynn that would buy out some or all of his arbitration years but, so far, general manager John Mozeliak has not reached out to the right-hander's representatives.
Mozeliak can afford to be patient. Extensions he worked out with other starters, such as Jaime Garcia and Jake Westbrook, did not work out as well as the club hoped. Lynn remains under club control for three more years, giving the Cardinals plenty of time to work out a new deal.
At last week's season-ending presser, Mozeliak said he expects to tender contracts to all five of the Cardinals' arbitration-eligible players before the Dec. 2 deadline. While that doesn't guarantee all will remain Cardinals next season, it means the club values them enough to give them raises. Players not tendered contracts become free agents and are able to sign with any club.
JON JAY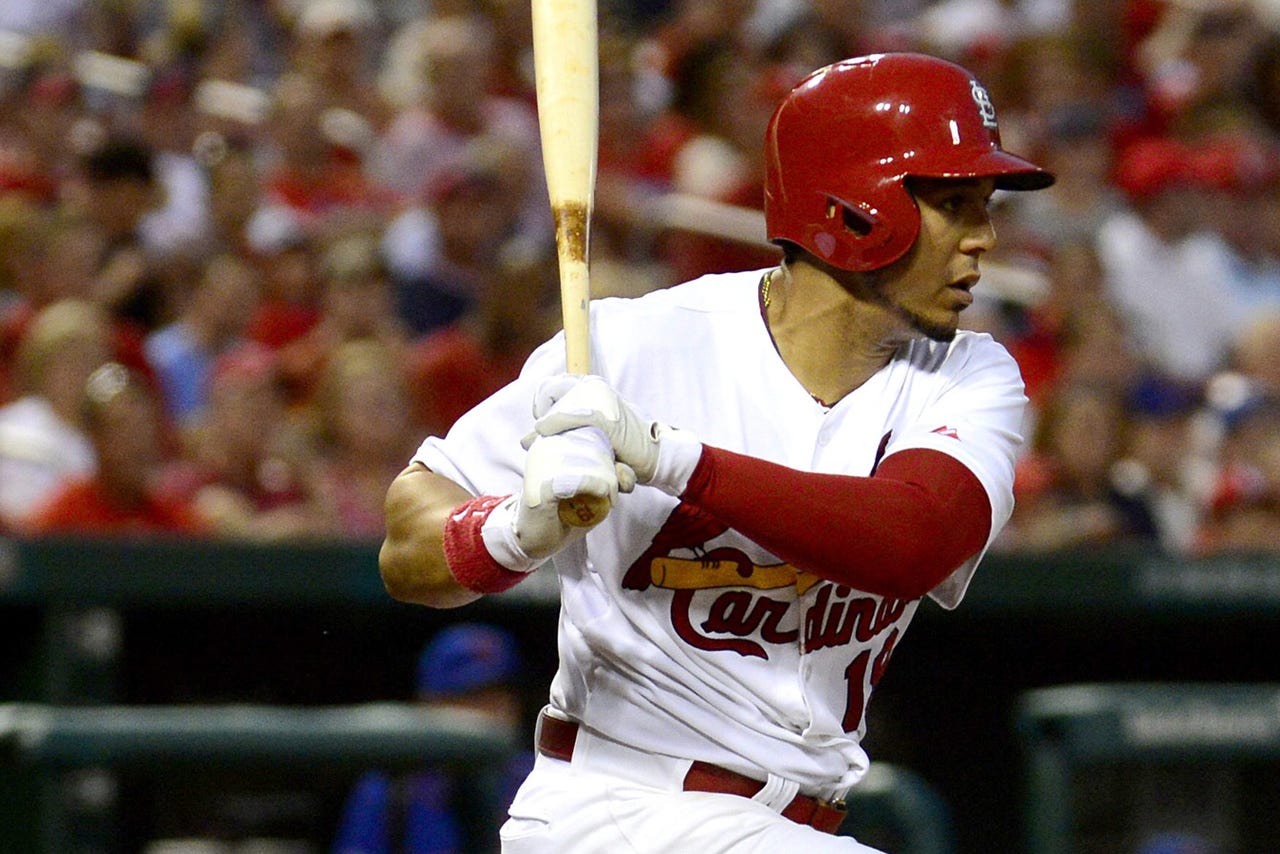 Jon Jay. 
Last year: After losing his center-field job in the offseason, he won it back on the field. Jay hit .303 with a .372 on-base percentage and played much better defense than in 2013, Mozeliak agreed. Jay was paid $3.25 million in his first year of arbitration.
Next year: He is expected to enter spring training without having to look over his shoulder. "Center field right now is Jay's based on how he played," Mozeliak said. "How he played the second half was, frankly, altering how we look at him moving forward." Another way to read that: The Cardinals are prepared to give Jay another nice raise, likely in the $5-6 million range.
PETER BOURJOS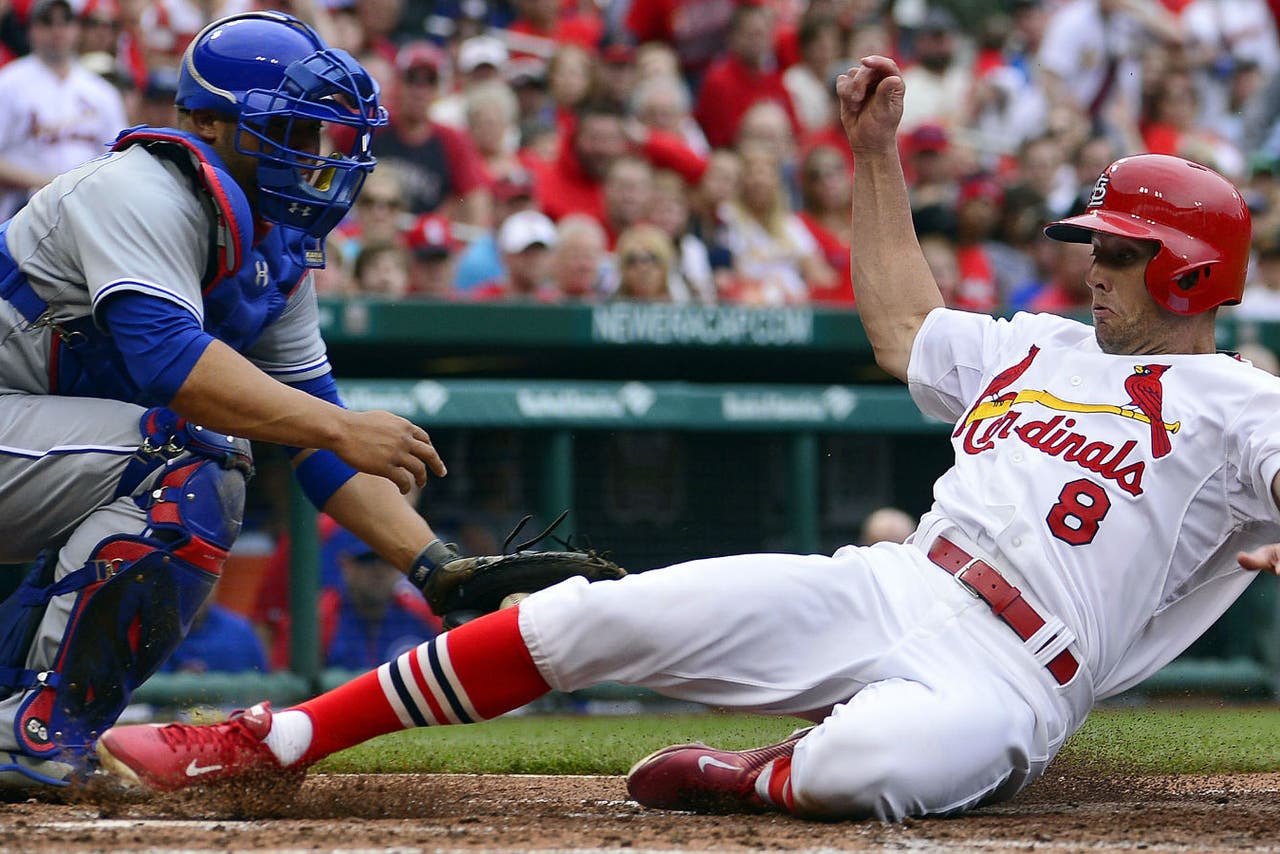 Peter Bourjos. 
Last year: He became the odd man out in the outfield for much of the season, a price he paid largely for hitting .160 in the first month. Bourjos, 27, made $1.29 million in his first year as an arbitration-eligible.
Next year: Though Bourjos wants to be in a situation where he can play every day, he is more likely to again end up in a backup role in St. Louis. Giving up on his elite speed and defense would be difficult. "I certainly envision him being a part of this club," Mozeliak said. "How we create more playing time for him is something that we will strategize over this offseason."
DANIEL DESCALSO
Daniel Descalso. 
Last year: He made $1.29 million last season, the midpoint of what he was asking and the Cardinals were offering. While that seems like a hefty sum to pay for 30 starts and 10 RBI, Descalso makes a solid insurance policy for Mike Matheny. He plays solid defense at every position in the infield and even can catch in an emergency. Offensively, he's an experienced pinch-hitter and after a slow start, he hit .315 after the All-Star break. Though he just turned 28, he also brings a wealth of experience.
Next year: Descalso could move into the $2 million neighborhood in his second year of arbitration. The Cardinals could consider that too steep a price and turn to Pete Kozma or Greg Garcia as one of their backup infielders. But given the intangibles that Descalso brings, they could bring him back and go with Kozma or Garcia as the other utilityman. Or they could bring back Descalso and add a right-handed-hitting power threat to back up Matt Adams at first base.
TONY CRUZ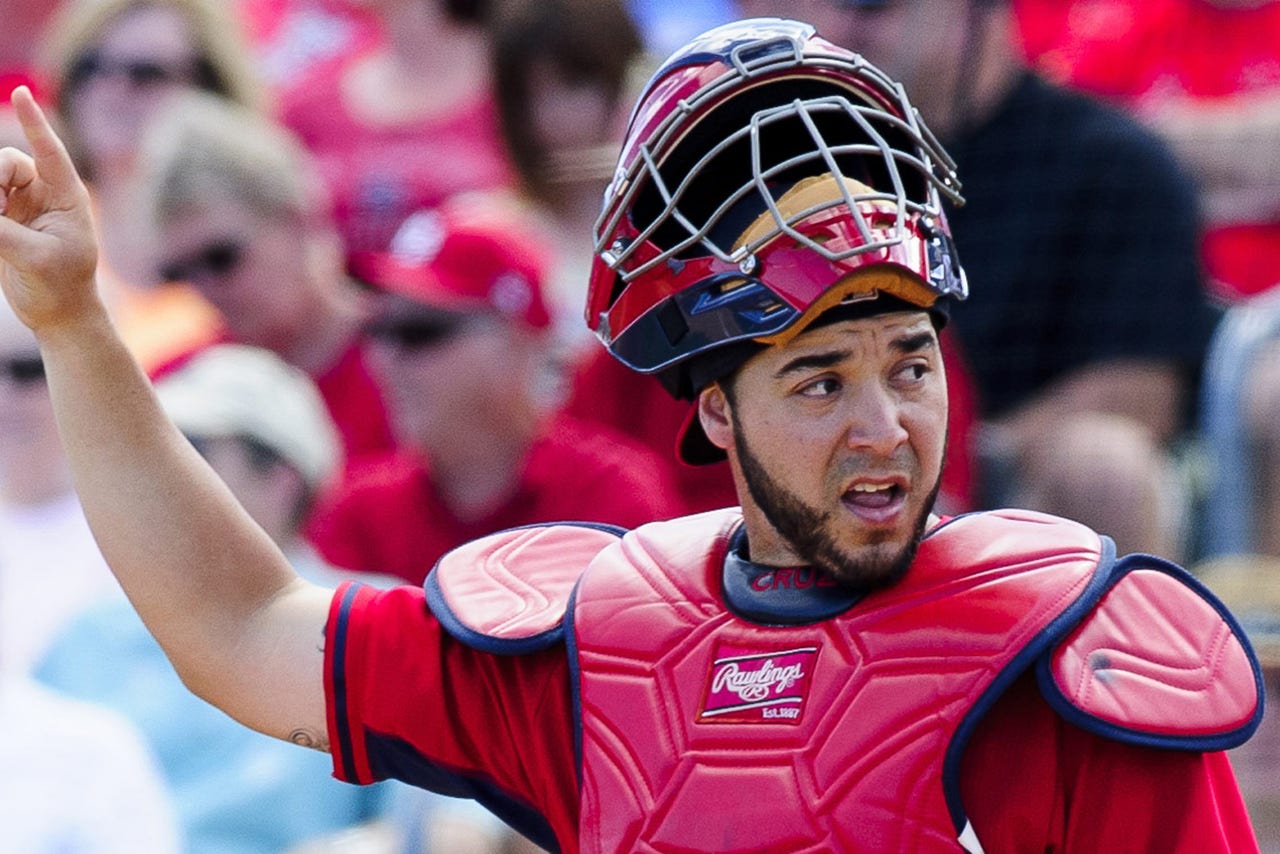 Tony Cruz. 
Last year: To say he flourished when given a chance to start would be an overstatement, but Cruz did his part in making sure the team did not fall apart when Yadier Molina was out. Cruz hit .200 with one homer and 17 RBI in 50 games.
Next year: Eligible for arbitration for the first time, he can expect a nice raise over the $521,000 he made in 2014. Still, his salary will remain reasonable enough that it doesn't figure to make a reason for the Cardinals to look elsewhere for a backup. The club, however, could seek a more accomplished catcher who could spell Molina more often and perhaps allow Molina to move to first for Adams against some left-handers. 
You can follow Stan McNeal on Twitter at @StanMcNeal or email him at stanmcneal@gmail.com.
---