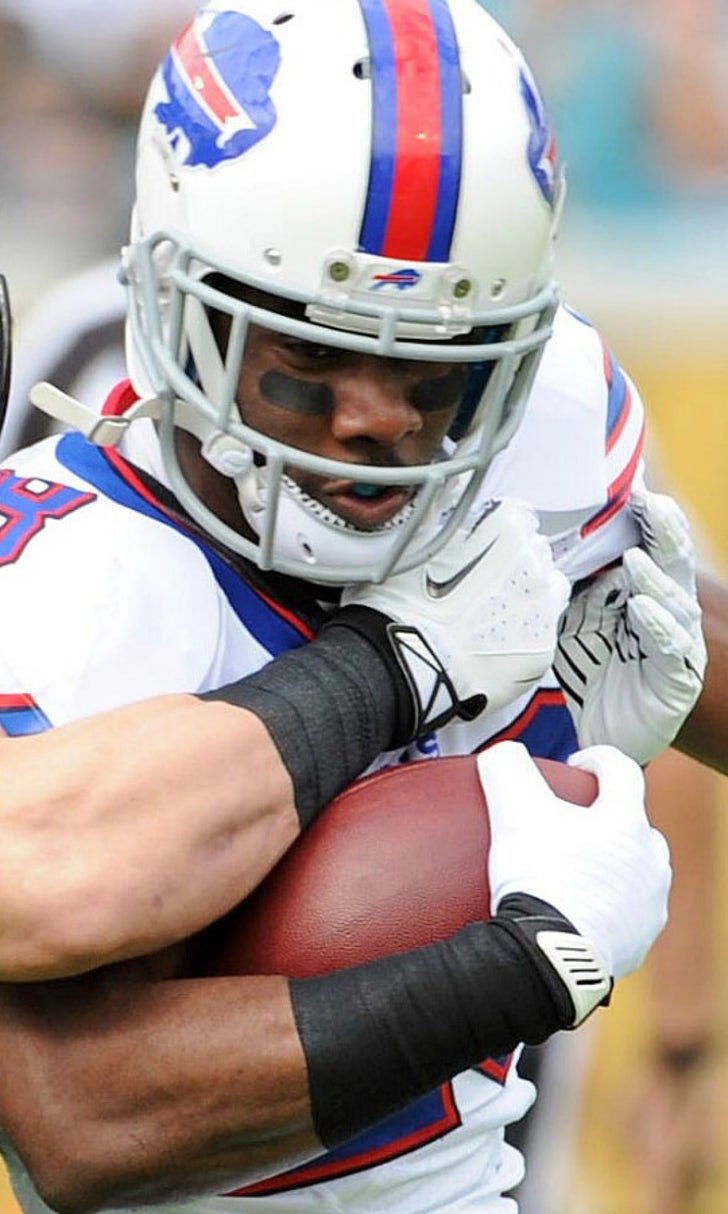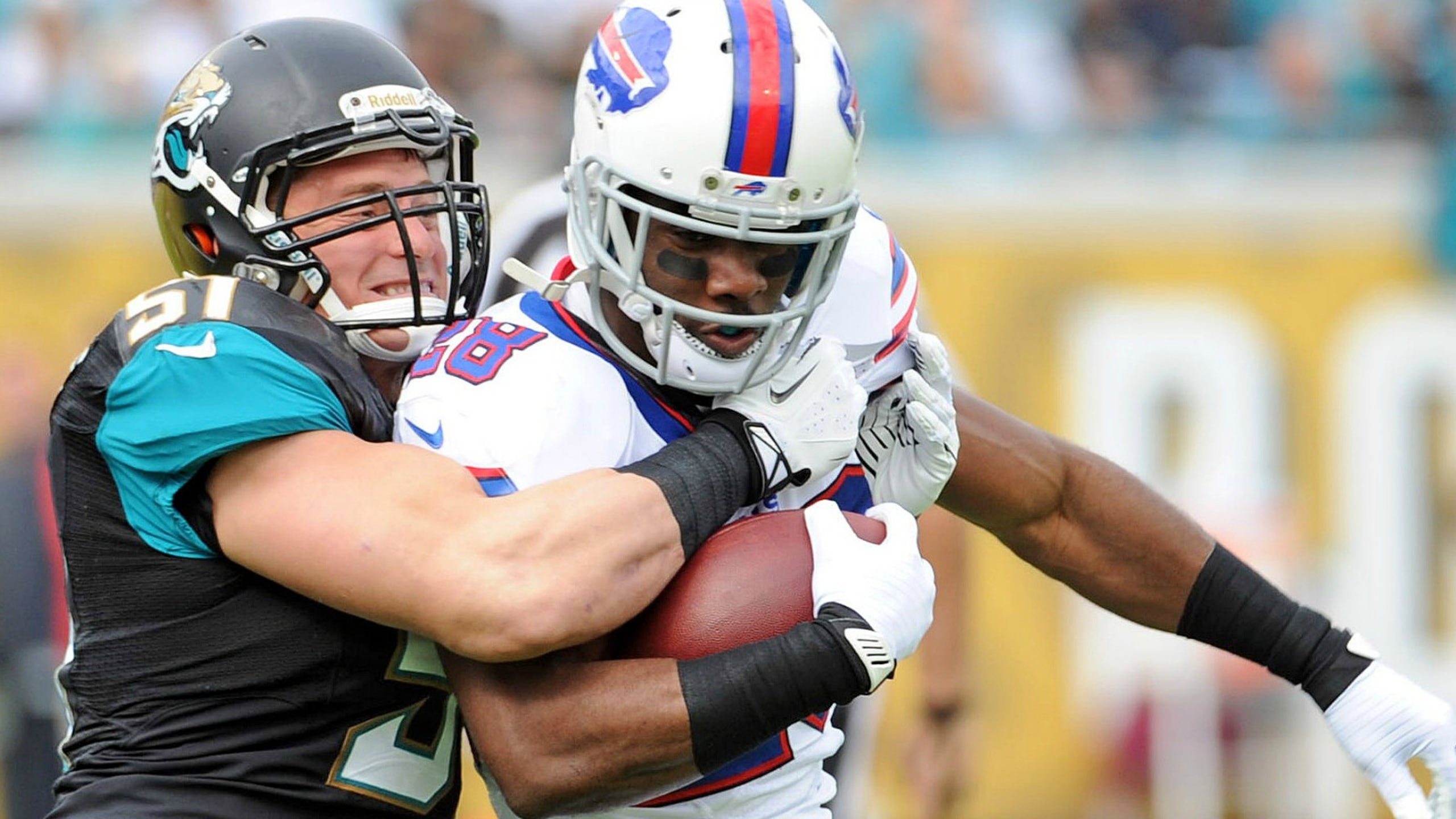 Paul Posluszny feels Jaguars will have success in near future
BY foxsports • May 31, 2015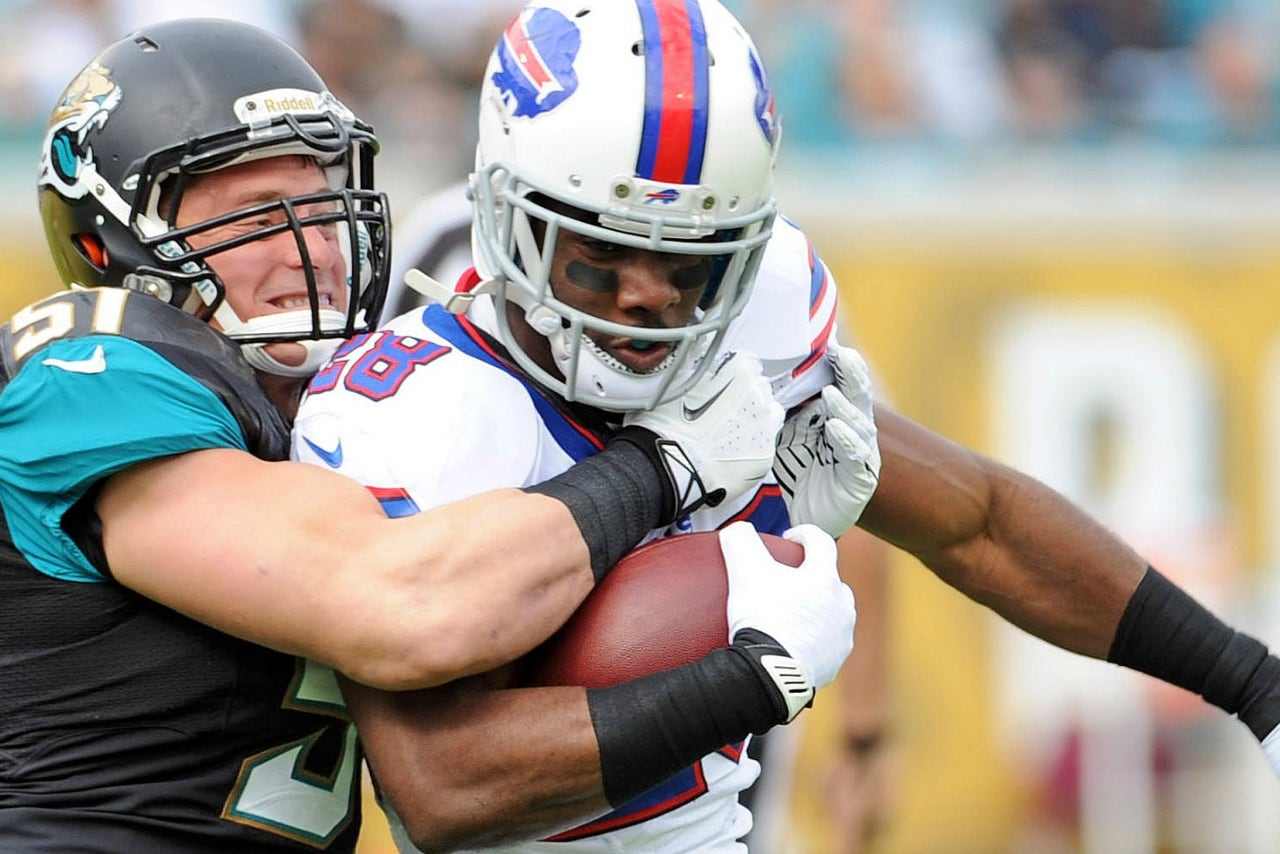 JACKSONVILLE, Fla. -- Paul Posluszny was back where he belonged last week when the Jacksonville Jaguars began their organized team activities.
The surroundings may have been familiar to the veteran middle linebacker, but the people surrounding him on the defensive side of the line during 11-on-11 drills might have caused Posluszny to do a double take.
No Red Bryant. No Chris Clemons. No Sen'Derrick Marks or Roy Miller. No Geno Hayes. Not even J.T. Thomas, who started the Jaguars' final nine games after Posluszny suffered a torn pectoral muscle while sacking Cleveland Browns quarterback Brian Hoyer on Oct. 19.
"It's different," he said. "Roy and Sen'Derrick are our two primary guys in the middle of our defense. So not having them out there, it's tough. You want to have those guys on the field."
Both Miller and Marks weren't expected to participate because of their respective offseason knee operations, with Marks' injury being the most severe of the two. But at least they were on hand to greet their teammates old and new, whereas Clemons was the only no-show at workouts where attendance is not mandatory but strongly encouraged.
Much like coach Gus Bradley, Posluszny did not sound alarmed about the absence of Clemons, whose eight sacks were second on the Jaguars in his first season with them.
"He's highly reliable," he said. "You know he's a professional. You know he's taking care of himself. And when he gets in here on Day One, it's going to be like he never left. Mentally, he's very, very sharp. There are certain guys who can do that. He's one of them.
"Everybody trusts him on and off the field. He's a great guy, a great teammate. He knows what he needs to do to take care of his body and be ready for Week 1."
Posluszny was the Jaguars' leading tackler in each of his first three seasons after jumping from the Buffalo Bills to sign a six-year, $45 million contract. The only game he missed during that time was when he sustained a concussion toward the end of Bradley's first coaching victory and could not play the following week against the Arizona Cardinals.
When he went to the sidelines clearly favoring one arm in the second half of the win over the Browns, it caught the Jaguars and their fans by surprise. In typical fashion for him, Posluszny was even able to find something good out of his predicament.
"The only positive of missing all that time is I don't have all the wear and tear of the eight or nine games that I missed," he said. "So my legs feel really good."
Injuries have already impacted a defense which hopes to improve from its 26th overall ranking in the NFL last season. First-round draft pick Dante Fowler Jr. torn his left ACL on the first day of rookie minicamp and will miss all of 2015.
With Fowler out and Clemons not present, Andre Branch and Ryan Davis have gotten the majority of the reps at the pass-rushing LEO end position.  
"You feel so bad for Dante," said Posluszny, who will turn 31 in October. "He's a great guy, and it was really exciting for us defensively to say, 'Hey, we're talking about an elite talent, a one-of-a-kind talent.' And to see his opportunity cut short like that, you feel bad for him. He's in a tough situation, but you also know that he's the type of kid that'll bounce back."
Tyson Alualu and offseason signing Jared Odrick, Posluszny's college teammate for one year at Penn State, are taking turns manning Bryant's run-stopping end spot while third-year pro Abry Jones is trying to make the most of his chance to impress the coaching staff while Miller and Marks are out.
"He's done such a solid job all along," Posluszny said. "For him to have the opportunity to be in there with the (starters) taking reps, it's great."
Along with recovering from his injury, Posluszny made news during the offseason by agreeing to a one-year contract extension. He was scheduled to carry a cap number of $9.5 million, the second-highest on the Jaguars, but the extension allows the team to adjust that figure to make it more reasonable.
"I said I wanted to do whatever I have to do," he said. "I want to be here. Coach Bradley has an unbelievable culture, an unbelievable environment that he's building. And this team is going to have success. You can just feel it. The atmosphere, the type of players he brings in, the culture of this organization -- it's the best I've ever been around. And I wanted to do everything I could to be a part of it."
You can follow Ken Hornack on Twitter @HornackFSFla or email him at khornack32176@gmail.com.
---
---