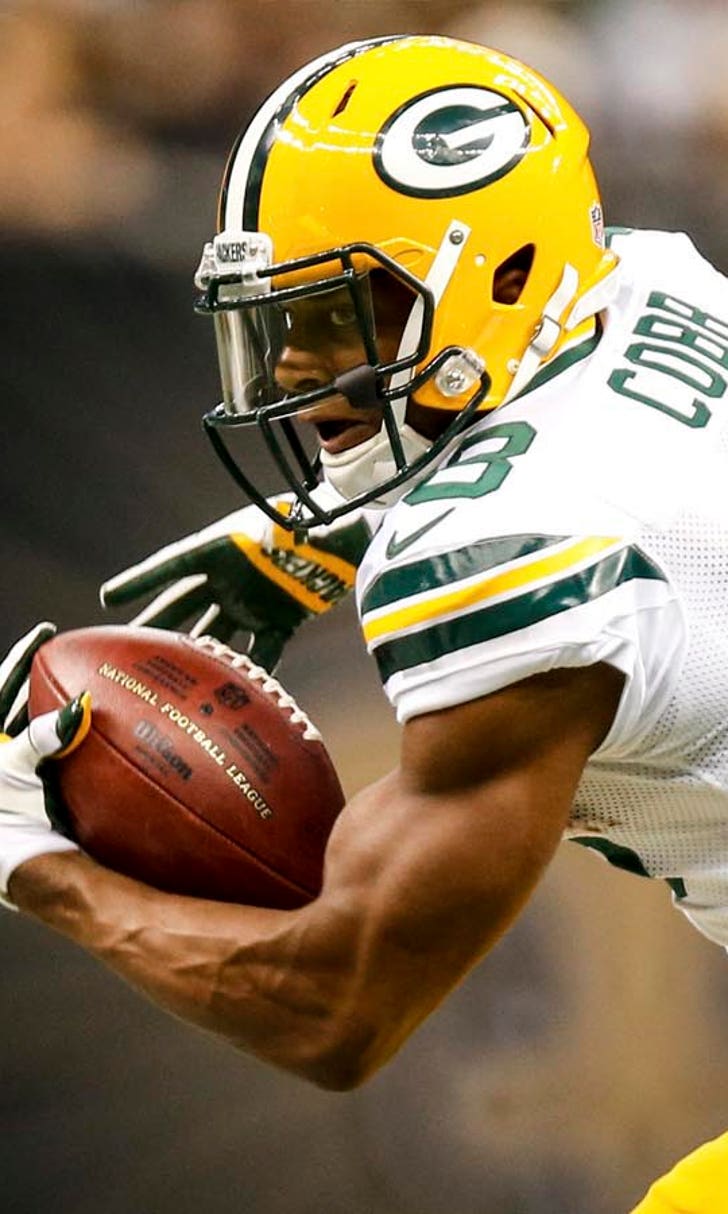 Paul Imig's Dec. 11 Packers mailbag
BY foxsports • December 11, 2014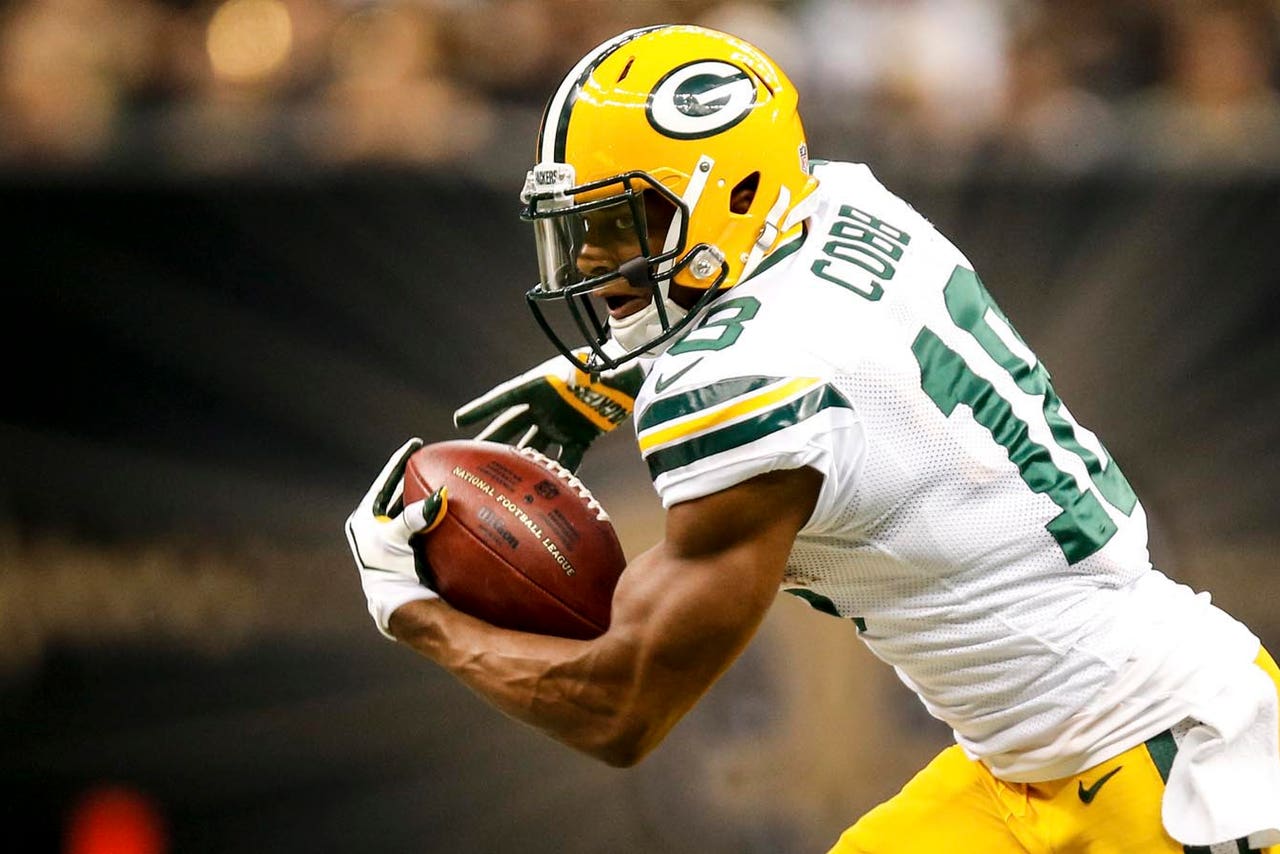 It's time for this week's edition of Packers Mailbag ...
Q. Great victory. There has to be major concern on the defensive side though. Allowing Julio Jones to basically run free for a record 259 YDs is disturbing to say the least. How could this happen? What went wrong? -- Brody, Cottage Grove
Q. Why was the Packers Defense not double teaming Julio Jones in the second half? He had over 100 yards in the first half and with all due respect none of the Packers DB's are as good as Patrick Peterson and he was lit up for over 150 last week. -- Troy, Rochester, MN
Q. What happened to the defense in the second half? Was there a let down by the players? Is Julio Jones just that great? I don't understand how you can allow a player to dominate you like that? It looked like Capers had no plan at all to stop him. -- Lauren, Hudson
Q. I just hope this defense doesn't have another game like that. If that happens against a legit playoff team, the Packers will not win a super bowl this year. What happened with the defense in the second half? -- Tom K, La Crosse
Q. With the way the defense played in the second half do you think they can fix this? or does this foreshadow what is to come in the playoffs? (the offense will have to score a 40 or more points) What are the major flaws that allowed this to happen? -- Sue, Cadott
A: My thoughts are quite similar to the way Troy from Rochester phrased it in his question above. Julio Jones had 10 catches for 179 yards with $70 million Arizona cornerback Patrick Peterson in coverage the week before Atlanta faced Green Bay. Not that there wasn't already plenty of evidence before that that Jones was an elite wide receiver, but his performance against the Cardinals showed he was playing really well at the time. The Packers tried Sam Shields, Tramon Williams, Micah Hyde and Casey Hayward on Jones, but nothing worked. There was a lot of zone coverage, and Matt Ryan continually found Jones open. It wasn't until Davon House entered in the fourth quarter that Jones' impact was minimized.
With the lead Green Bay had at halftime, Jones' five catches for 100 yards at that point didn't really matter. So, without the benefit of hindsight, it might have been realistic to think Jones could have 10 catches for 200 yards for the game and the Packers could still win by 30-plus points.
However, what Jones' performance meant, in my opinion, is that there's now an additional area of weakness that a strong, playoff opponent could exploit. And ultimately, an elite wide receiver like Dallas' Dez Bryant or Detroit's Calvin Johnson (two teams that Green Bay could see in the postseason) could be the main reason for the Packers losing to one of those two teams. Before this past game, it seemed like only a great running back like Seattle's Marshawn Lynch or Dallas' DeMarco Murray could do enough damage against a sub-par Green Bay run defense to be really problematic. Now there is evidence on film for opposing offensive coordinators to game plan with, that the Packers could possibly be beat by either running the ball or by passing the ball to a go-to receiver.
Q: Are lessons learned as clearly in squeaky wins as they are in truthful losses? -- Reid, Bangkok, Thailand
A: That's tough to say. Mike McCarthy said Wednesday that they "don't evaluate the game based on the final score" and they "don't evaluate the game based on what our statistics are." If that's the case, the film evaluation is more important than whether it came in a blowout win, a close win or a tough loss.
Did the Packers learn any more from their losses at Seattle, at Detroit and at New Orleans than they did their one-sided victories over Minnesota, Chicago, Carolina or Philadelphia? Maybe. Perhaps we'll get some glimpse of the answer to that question based on how Green Bay responds this Sunday against Buffalo.
Q. Again another game with special team blunders, missed assignments a partially blocked punt and another blocked PAT, what is the problem? -- Jeremy, La Crosse
A: Those will be questions posed to special teams coordinator Shawn Slocum on Thursday afternoon. So stay tuned. Because of the Monday night game, the Packers' coordinators weren't available the day after to get their thoughts on topics like that. A 3 Coordinators, 3 Questions post will be coming Friday with those answers from the person in charge of making sure those things don't happen.
Q. since cobb is a free agent after this year what is your take on giving cobb the same contract as nelson ? to me they are both equal for the most part and this way one would not be higher paid then the other. -- Lou, Verona, NJ
Q. Will the Packers get Cobb extended yet this year? Also which of these players do you see back next year? Raji, Bulaga, House, T. Williams, Guion, A.J. Hawk, B. Jones, Lattimore, Flynn. Will they also restructure Peppers' contract to keep him? -- Rylee, Duluth
A: Jordy Nelson has a habit of being underpaid. As soon as he signed his contract in 2011, he began to play better than the value of what it paid him. When he signed his new contract earlier this year, he's since outperformed it.
If two wide receivers are equally talented and equally productive, an outside receiver like Nelson almost always makes more than a slot receiver counterpart like Randall Cobb. However, with Nelson arguably once again underpaid, Cobb could be worth the four years, $39 million that his colleague got.
If by "this year" Rylee is referring to 2014, no, I don't expect Cobb to extend his contract during this season. It will likely be something for both sides to meet about in the offseason.
As for that list of players, the most likely to return among those are probably Bryan Bulaga and A.J. Hawk. Though it should be noted that Hawk, like Brad Jones, is under contract for 2015. I would assume that either Tramon Williams or Davon House will be brought back, but not both. And that either B.J. Raji or Letroy Guion will be brought back, but not both. Julius Peppers has played well enough to earn another season in Green Bay, but it could possibly require a restructure of his original deal.
Q. Are A.J. Hawk, B. Jones and Lattimore playing their last seasons with the Packers? Will Inside LB be number one on the list for the draft? -- Tom, Ladysmith
Q. Everyone can see that Hawk is slowing and probably not be back. Is T Williams also slowing. He hasn't been able to cover most receivers and is leaving them wide open for catches and long gains. Like the Jones catch to start the second half. -- Harry, Ripon
A: Of that three-person list, Hawk seems the most likely to return. Next season, Hawk would be in the final year of his contract and has a base salary of $2.5 million with a $5.1 million cap hit and dead money of $1.6 million. Brad Jones is also under contract in 2015, with a $3.3 million base salary, a $4.8 million cap hit and dead money of $1 million. Lattimore will be an unrestricted free agent.
My thought is, if the Packers really do choose to not bring back Hawk or Jones or Lattimore, all they'd have left from the current roster at inside linebacker is Sam Barrington and Carl Bradford. Keep in mind that Clay Matthews is most likely going to resume his career at outside linebacker once this season is over. Even if Green Bay does draft an inside linebacker in the first round (and that seems like the right position to target), would it be wise to go into the season with whoever that first-round pick is, Barrington and Bradford? Keeping one veteran around like Hawk or Jones could be the way to go.
Q. To beat Seattle in the playoffs will the Packers need to play them at Lambeau? Do they have any chance to win if they play them in Seattle? What would they need to do to win in Seattle? -- Robert, Stillwater
A: There is really only one NFC team that should beat the Packers right now, and that's the Seattle Seahawks. Green Bay is playing well enough that even a rematch with Detroit in Week 17 should favor the Packers despite having lost to the Lions in Week 3.
A hypothetical Packers/Seahawks playoff game really could come down to home-field advantage. Green Bay is 7-0 at Lambeau Field, Seattle is 5-1 at CenturyLink Field. The Packers found out first-hand in Week 1 how difficult it is to go to Seattle and win. At the same time, while it's not head-to-head directly, very good teams like New England and Philadelphia found out recently how difficult it is to win at Lambeau Field.
I'm not sure who I'd pick in a Packers/Seahawks matchup right now, as those teams are really 1A and 1B in my mind of which is the best in the conference. My pick could come down to whichever team is at home. It's that big of a difference for both Green Bay and Seattle.
** That's all for this week. Enjoy Packers/Bills on Sunday afternoon and don't forget to send in questions after that game goes final for next week's edition of Mailbag. **
Follow Paul Imig on Twitter
---