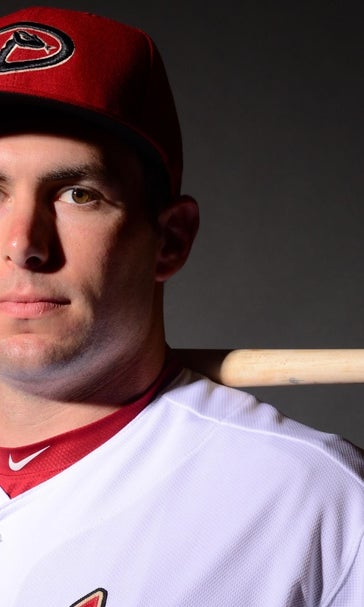 Paul Goldschmidt signals return from injury with hit in first at-bat
March 3, 2015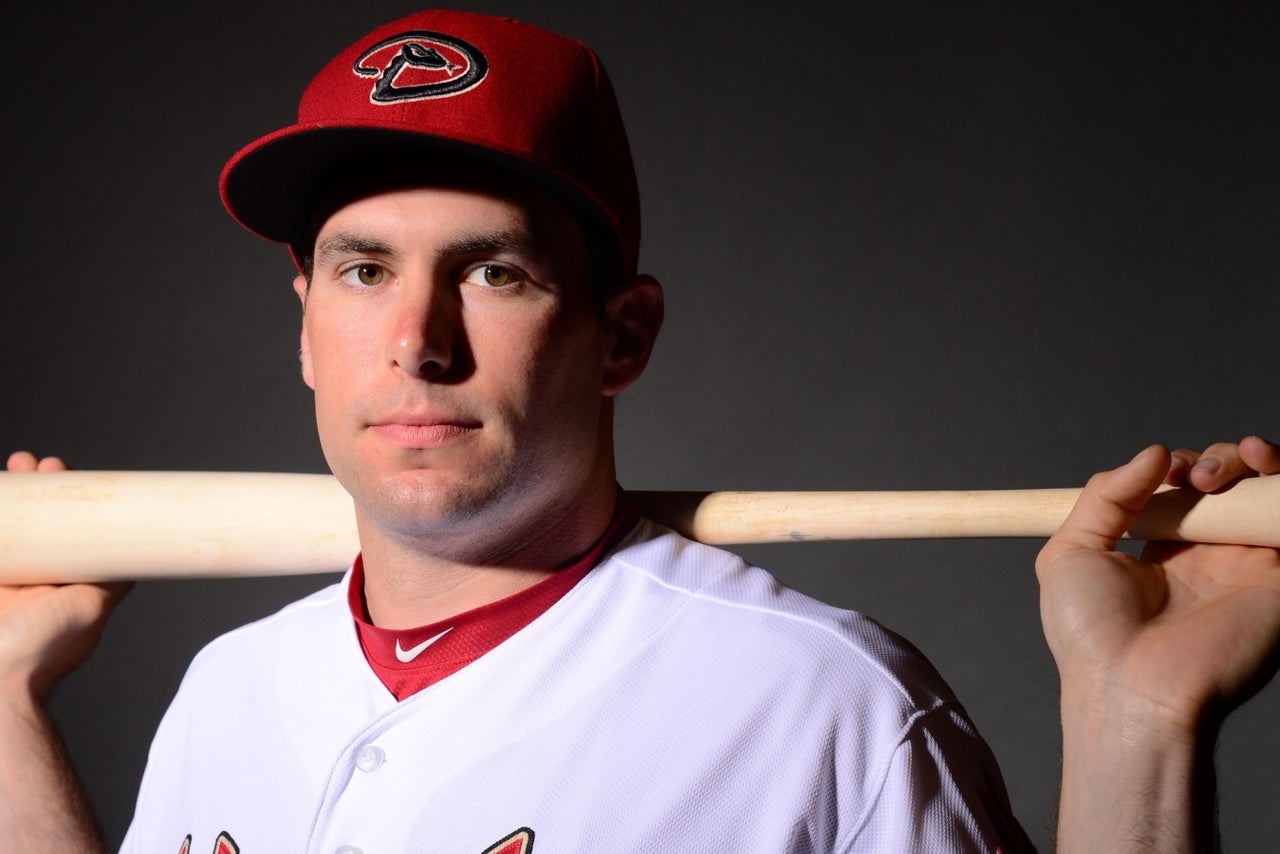 SCOTTSDALE, Ariz. -- For the first time since being placed on the disabled list at the beginning of August, Arizona Diamondbacks first baseman Paul Goldschmidt was at the plate in competitive action. The D-backs' star recorded a single in his only at-bat Tuesday as the D-backs opened their spring training with a 4-0 win against ASU.
To Goldschmidt, it was nothing more than the official beginning of a new year. The injury is a thing of the past.
"That was the last thing on my mind," Goldschmidt said. "It's not the first time I got hit, not the first time I got injured."
The broken hand, which occurred when Pirates pitcher Ernesto Frieri threw an inside pitch that caught the D-backs' first baseman, hasn't been an issue for a while now. Goldschmidt said he felt healthy enough to play in the final weeks of the 2014 season.
He may not notice his injury, but he has taken precautions to avoid a similar one. Baseball outfitter Franklin crafted a glove with a pocket on top of the left hand, where a protective pad slips in. To the eye, it's hardly noticeable.
"I literally don't feel it whatsoever," Goldschmidt said. "I've been wearing it every day in BP. It's there just because, hopefully, if it happens again I won't have to miss two months."
Of course, the Diamondbacks are happy to have their best player back. A week ago, general manager Dave Stewart said he expected an MVP-like campaign from his first baseman. A healthy Goldschmidt is one reason why Arizona doesn't consider last season's 98 losses representative of the current roster.
"You can pretty much write in what his numbers are going to be. He's going to hit for a high average, he's going to have home run production, you know he's going to drive in runs," Stewart said. "What he does, in my opinion, just for the team by being there, it's confidence you have a chance to win a baseball game. He's an example for everybody that's in that clubhouse. You got your on-field stuff, but the other stuff is just remarkable about Goldschmidt."
There wasn't supposed to be much drama in the D-backs' bullpen. The six most-used pitchers from a season ago all return, with only Brad Ziegler expected to take time recovering from a microfracture surgery of his knee.
But things haven't played out as planned.
Closer Addison Reed, who appeared in 68 games last year, and Matt Stites, who appeared in 37, were shut down for precautionary reasons due to shoulder soreness to begin spring training workouts. Stites played catch on Tuesday and had yet to take the mound. Both he and Reed are expected to be ready to go opening day, but their hiatus from the beginning of spring ball leaves room for intriguing competition.
The bullpen configuration might not be determined heading into the regular season.
"Reed won't have enough innings before we break. Stites, same way now," manager Chip Hale said. "(Evan) Marshall's been right on time. You might see some of these young guys get an opportunity, which is exciting for them and exciting for us, to see how they handle it. It will be tough, I think, to break with what we thought we would break with at start of spring."
The health concerns create an opportunity for young players like Enrique Burgos and ASU product Jake Barrett.
David Hernandez, who appeared in relief for 62 games in 2013 before undergoing Tommy John surgery and missing all of 2014, might be ready to join the mix early on, and Daniel Hudson, who is coming off two Tommy John surgeries, could also end up in the bullpen if he's unable to secure a spot in the rotation.
Arizona State is nearly a mont into its season, but like the D-backs, the Sun Devils saw Tuesday as an opportunity to get a look at their players against a different level of competition.
Freshman Ryan Lillard, first-year coach Tracy Smith's first recruit, led off the game with a hit. He also gave his coach a scare when he was hit by an up-and-in pitch from Diamondbacks lefty Justin Marks. Lillard came away unscathed.
"I looked at Ryan's ear, I said, 'Looks like you got a little swelling, a little cauliflower ear,' " Smith said. "He said, 'No coach, my ears always look like that.'"
Overall, Smith liked how his Sun Devils approached the game without nerves and said they had a lot to be gained from the experience.
Said Smith: "When you talk about even some of the offensive approaches that we've been talking to our kids about, that they can sit in the dugout and over nine innings watch profressional hitters hit ... they can watch (Andrew) Chafin, start the game, the demeanor ... It's good for them to be sitting in a dugout, field level, to see that first-hand."
Here's the D-backs hanging Yasmany Tomas out to dry during pregame warmups.
Follow Kevin Zimmerman on Twitter
---