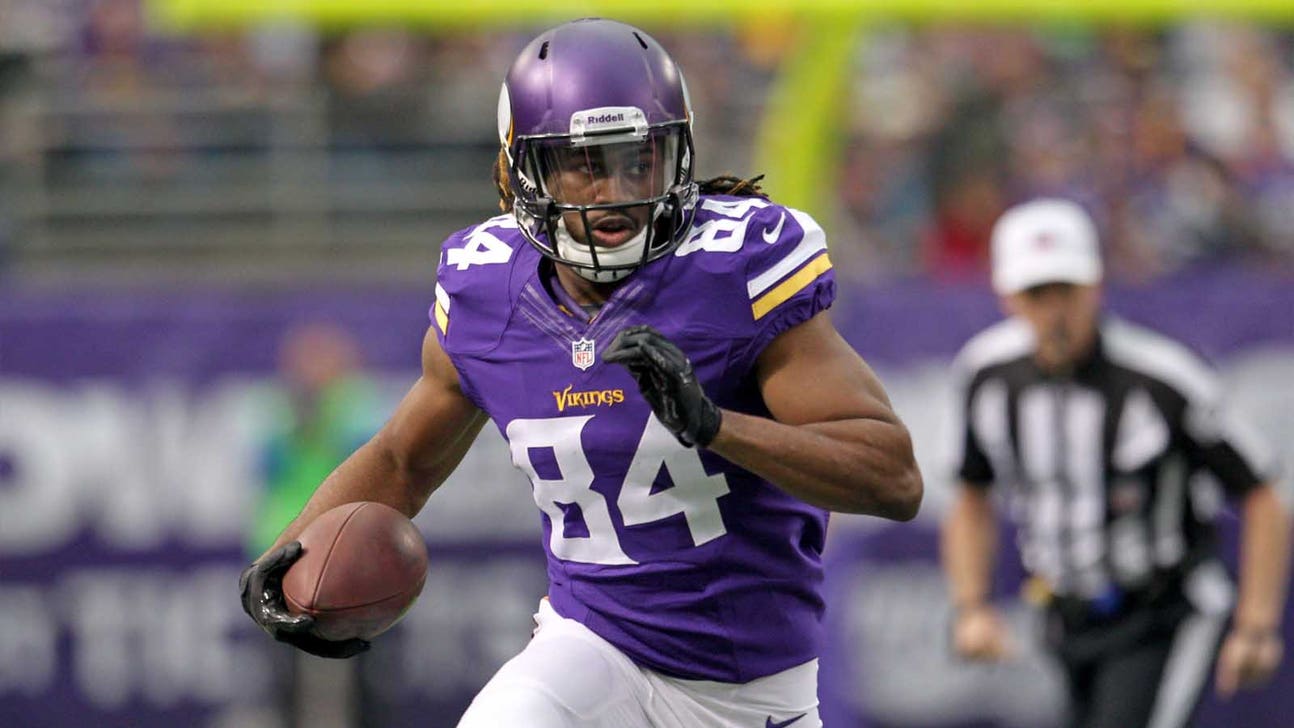 Patterson could be downfield threat in Turner's offense
Published
Feb. 18, 2014 5:14 p.m. ET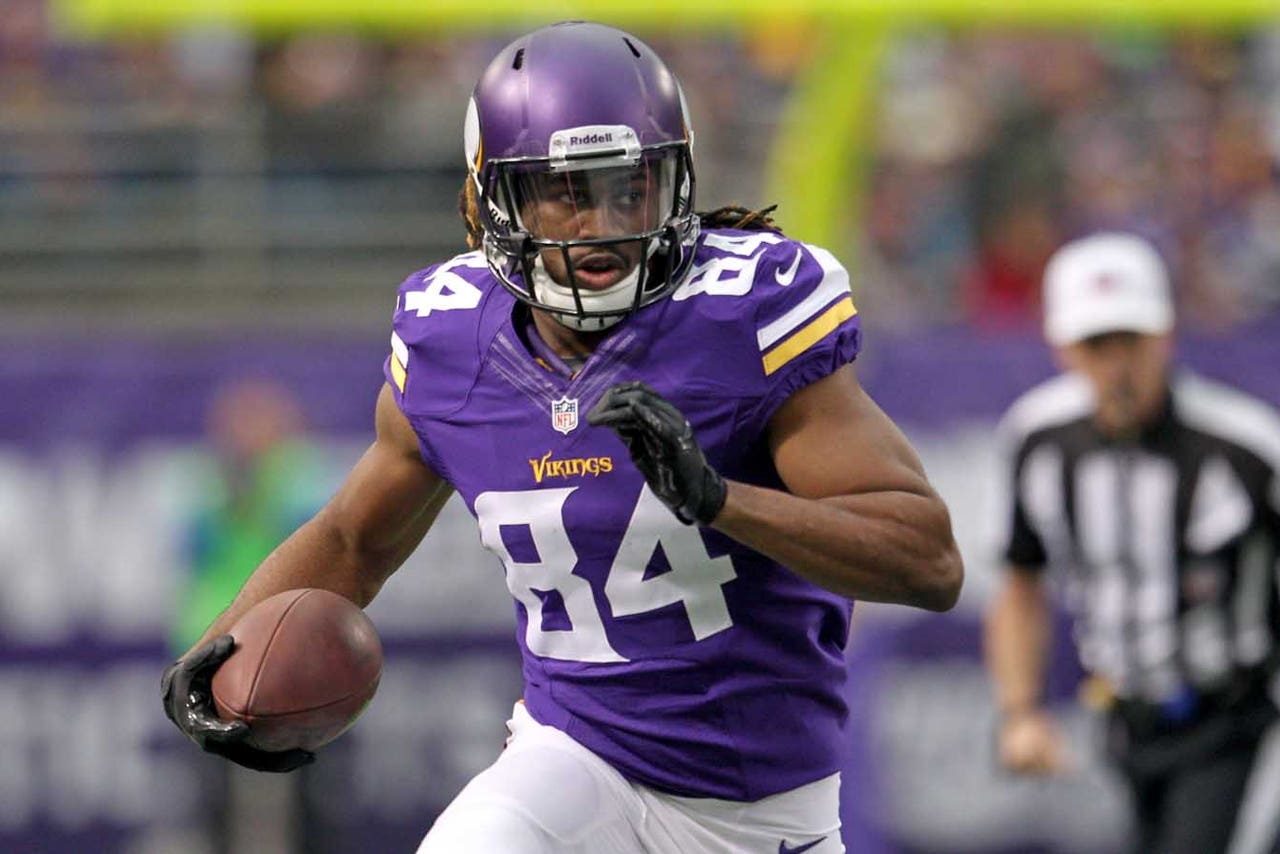 Ever since the moment Cordarrelle Patterson was drafted last summer by the Minnesota Vikings, he had been compared to the game-breaking receivers of Minnesota's past, Randy Moss and Percy Harvin.
Patterson brought on some of the Moss comparison's himself in picking No. 84. Coming out of Tennessee, evaluators saw similarities in Patterson's game to Harvin's versatility, more so than Moss' beat-you-deep feature.
With Norv Turner taking over Minnesota's offense, Patterson is now drawing a new comparison -- Josh Gordon.
Gordon led the NFL with 1,646 yards receiving last year with the Cleveland Browns with Turner as Cleveland's offensive coordinator. An All-Pro, Gordon was second in the league in yards per catch, averaging 18.9 yards on 87 catches.
Turner's offenses have been known for throwing the ball deep, and Gordon fit into the pattern. The question is if Patterson can offer the same potential.
"Cordarrelle has all the physical skills that you'd like in a player," Turner said when he was introduced earlier as the Vikings' offensive coordinator, replacing Bill Musgrave. "So what I try to do when I watch tape, I watch tape and look at guys the things they already do well, how they match up with the things we would like to do. And I think he will fit our offense extremely well."
Turner wants a balanced offense. He envisions a tough running game behind Adrian Peterson and attacking defenses downfield with the passing game.
"We want to make big plays," Turner said. "We want to be an explosive offense and, in my opinion, you have to be able to run the ball."
The numbers bear out.
In 23 years as an offensive coordinator or head coach, Turner has had a receiver finish in the top-5 in the NFL in yards per catch 17 times, including each of the past six seasons. Twice -- with San Diego in 2009 and Washington in 1999 -- he's had two receivers in the top-5 for yards per catch. The list of receivers have included Gordon, Danario Alexander, Malcom Floyd, Vincent Jackson, Antonio Bryant, Moss (with Oakland in 2005), Albert Connell, Michael Westbrook, Henry Ellard, Alvin Harper and Michael Irvin.
In five years as receivers coach with the Los Angeles Rams, Turner watched as Ellard and Flipper Anderson each accomplished the feat.
Patterson -- along with Greg Jennings and Jarius Wright -- get their chance with Turner now.
"I get excited every day when I wake up and go to work, just with all the change that's coming," general manager Rick Spielman said of Turner working with Patterson. "Sometimes, as hard as change can be, change is good too."
Patterson spent his rookie season working more in the short passing game, often taking the bubble screens Harvin had used so effectively in his time. Patterson wasn't a true downfield-type of receiver, at least last season. The Vikings believe he has the ability as he continues his growth.
Patterson's longest reception last year -- when he had 45 catches for 469 yards and four touchdowns -- was a 79-yard catch run off a short pass in the snowy conditions at Baltimore. Patterson used his innate running ability to break open after the catch.
His ability with the ball in his hands was evident from Week 1 as a kickoff returner as he led the league with a 32.4-yard average. He also had multiple touchdowns returning, receiving and running.
But as the season progressed, Patterson became a bigger part of the offense. Of his 45 catches, 24 came in the last six weeks. Turner is eager to continue the development, particularly in the offense and maybe using Patterson more down the field.
"We went through it last year with Josh Gordon," Turner said. "To me, there's a lot of things why I coach and one of them is the development of young players and getting a chance to be around young guys and watch them reach their potential. And we had the opportunity to do it with Josh Gordon last year, and it was phenomenal to take a young guy and watch and see how far he could go. We've got a really good group of young players here, not only Cordarrelle but a number of guys and a pretty good running back. So, I look at the potential this group has and you're anxious to get started to see how far they can go."
And for Patterson, it could mean down the field before he touches the ball.
Follow Brian Hall on Twitter
---