College Football
College Football
Past, present players react to resignation
Updated
Aug. 12, 2022 10:54 a.m. ET

Even though Jim Tressel's resignation might not have been too shocking to college football fans outside of Ohio State, Monday's announcement certainly stunned both two current Buckeye players, and one former national championship member.
"Please let people know to remember Coach Tressel for the good man he is," Shugarts stated emotionally. "He has helped so many former players that needed him, that it is unbelievable, and I'm not sure people know that about him. He lives for all the charity work he does, and his support for our military."
"He was way more than a football coach to me, and nobody will ever convince me otherwise," he continued. "It kills me that people outside the program think of him, and how the media is portraying him. Trust me, our players and the members of the Buckeye family will always remember him as a great man. He will bounce back from this."
"This has been one of the worst days of my life, and a miserable experience," Stoneburner stressed. "All I have to say is we have lost one of our greatest leaders, teachers and coaches of my lifetime. I will always be grateful and humble that I was able to play for the man."
"I love Coach Tressel, and I am in shock knowing that I'm not going to be playing for him again," he added. "This has been a very tough day, but we will bounce back from this, and come through even stronger."
Former Buckeye star Dustin Fox started for three seasons at Ohio State, including the 2002 national championship team, and was a member of Jim Tressel's first recruiting class. Fox expressed his total support for Tressel.
"This is just a very sad day in my life, and I have a hard time finding the words to describe how I feel," Fox stated. "I'm basically sick to my stomach right now, and this was not the way I envisioned his career ending at Ohio State. I went to Ohio State ten years ago to play for Jim Tressel, and I've never regretted that decision at all. I certainly don't regret it today, despite what people are saying about the man."
"All the terrible things people are saying about him doesn't affect the way I feel about him, because I know the man," he continued. "My opinion of Jim Tressel will never change, because I've seen the lives he has changed, and I know how much he has helped people. I believe he will continue to place the needs of others ahead of himself going forward."
The Fox family has a long and storied history with Ohio State, dating back to the days of Woody Hayes. Dustin Fox had four uncles that played for Hayes: Mark Stier, Dick Kuhn, Kenny Kuhn and Tim Fox. He discussed how he thought history will judge Jim Tressel.
"I think his legacy will take a hit for a while, but eventually people will move past this and consider all the good he has done," Fox emphasized. "I spoke to two of my uncles today (Dick Kuhn and Tim Fox), and they both said this will probably go just like it did for Woody."
"They felt that in time people will focus on the good things Jim Tressel has done and that will be how people remember him," he added. "They said with Woody, all they remember are the great moments, and that's what people always mention to them. Nobody ever brings up how things went that ended Woody's career, and they feel the same thing will happen with Jim Tressel."
---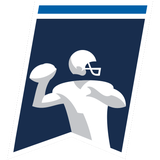 Get more from College Football
Follow your favorites to get information about games, news and more