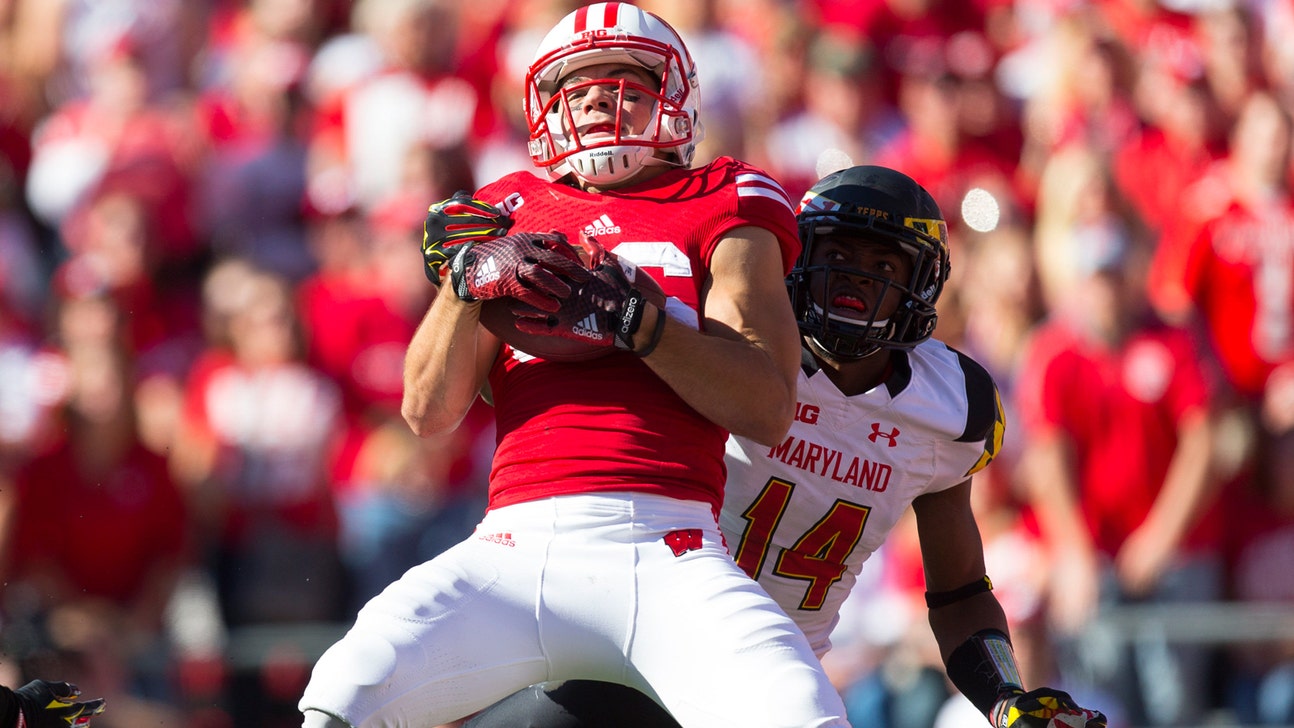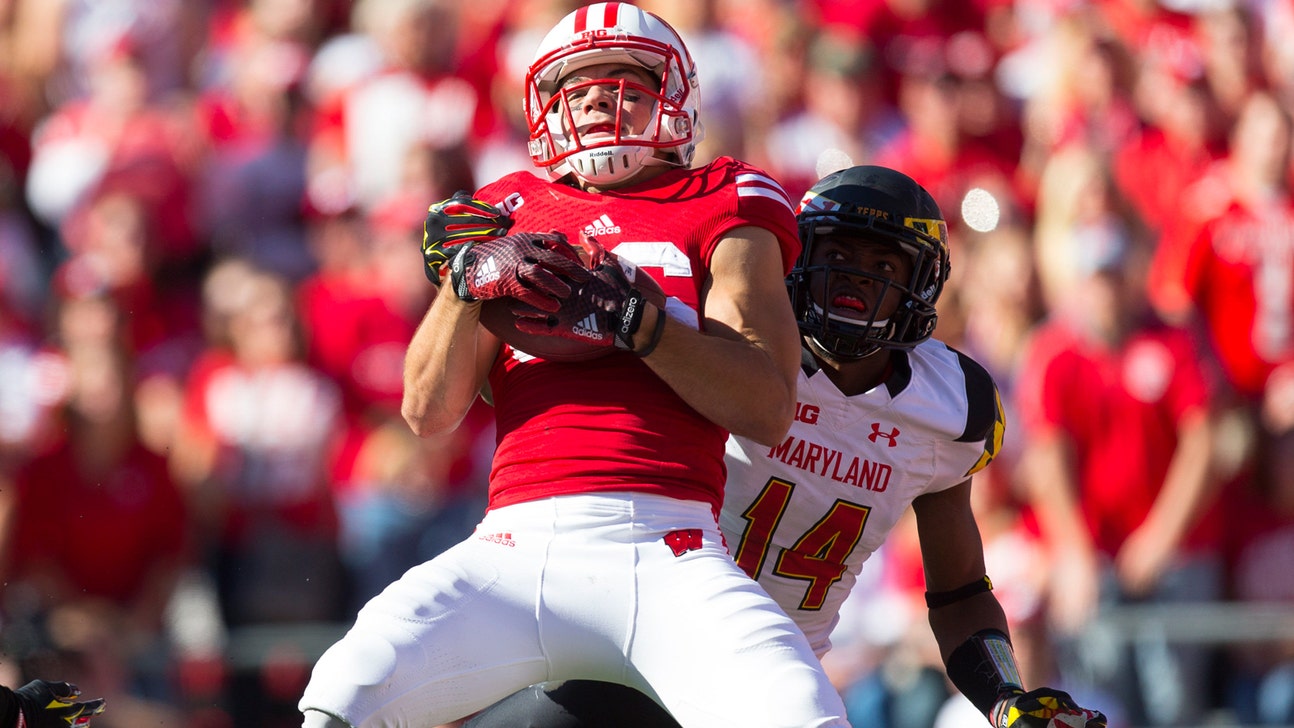 Passing fancy: Wisconsin gets aerial attack rolling in rout
Published
Oct. 25, 2014 6:11 p.m. ET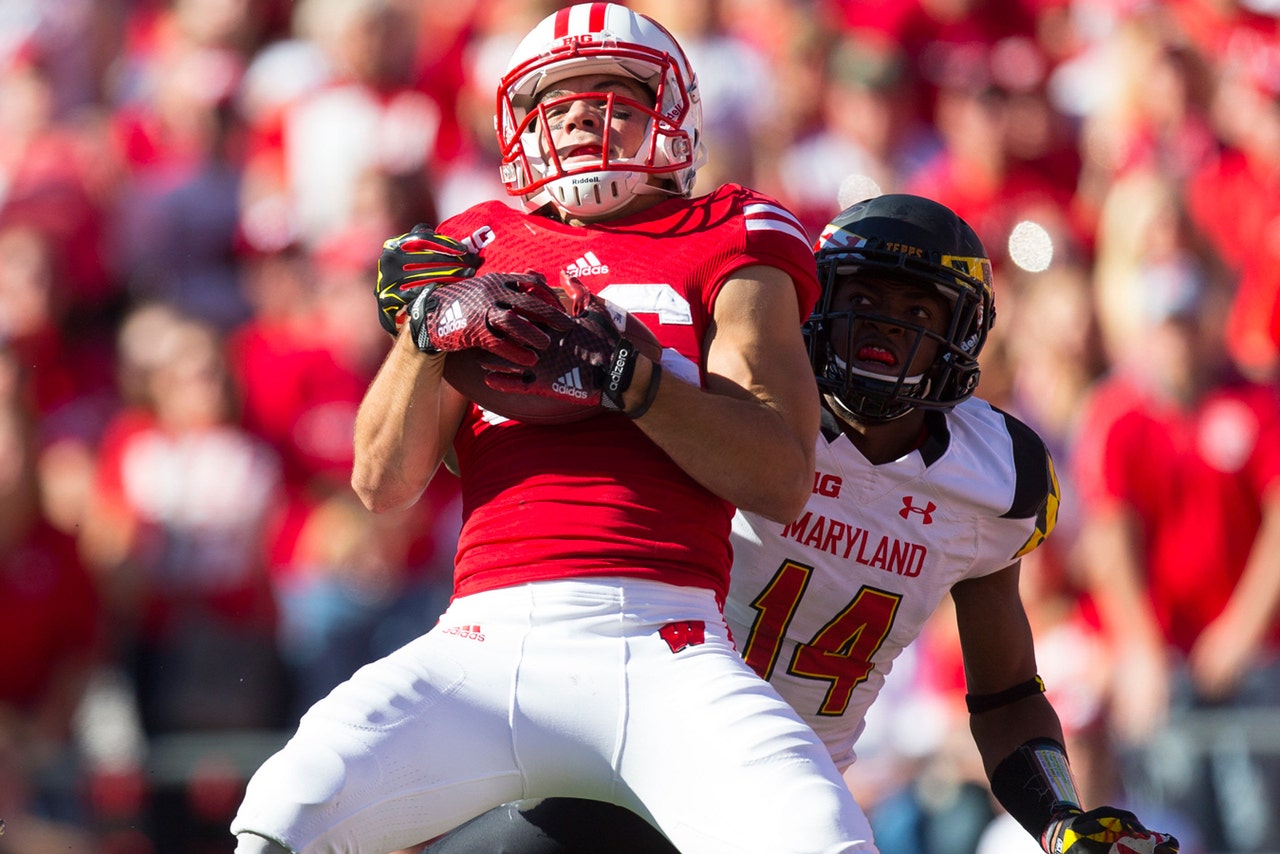 MADISON, Wis. -- The patented play-action football tuck toward the hip was smooth as silk, and Joel Stave turned downfield to see his receiver with a step on a defender. For weeks, the issue had lingered: Could Wisconsin actually hit one of these passes and finally develop a diverse enough offense to scare opponents?
"That was kind of the question going into the bye week," Stave would later admit.
So here was Stave's opportunity, safeties down inside the box and receiver Alex Erickson with space on a deep post route. Stave uncorked the type of beautiful, high-arcing spiral he's been known for, one that cut through the air directly between two cornerbacks and landed in Erickson's chest across the middle.
Touchdown, Wisconsin. Blowout, Wisconsin. Sigh of relief, Wisconsin.
Among the many storylines to emerge from Wisconsin's 52-7 annihilation of Maryland at Camp Randall Stadium on Saturday, perhaps the most significant was the emergence of a reliable play-action passing game with Stave under center. Stave's 47-yard touchdown to Erickson extended the Badgers' lead to 31-0 and represented the longest pass play from scrimmage all season.
Earlier in the game, Stave found Erickson for a 43-yard reception off a play-action pass -- which also signified the team's longest pass play until the two connected for that third-quarter touchdown. All of it was a welcome sight for a team in desperate need of a long-range threat.
"It was nice to take a shot and land a shot early just to show that we're going to keep going deep," said Erickson, who caught five passes for 121 yards. "You guys keep loading the box, we'll keep taking shots."
Saturday's game very well could have served as a turning point in Wisconsin's season. The Badgers still possess one of the scariest rushing offenses in the country. Tailback Melvin Gordon carried 22 times for 122 yards with three touchdowns, and the team gained 311 yards on the ground.
But with Stave's arm and renewed confidence, now Wisconsin finally resembles a team capable of executing in multiple offensive facets.
"I think we definitely took a step in the right direction," Stave said. "That was something we worked a lot (on), just one-on-one deep routes with the DBs and contested catches. That's something that as an offense we really could improve upon. The couple of shots we took today, we were able to land. That's definitely moving the way that we want it to move."
Wisconsin began the day with one of the worst passing offenses in the country from a statistical standpoint. The Badgers ranked No. 119 out of 125 FBS teams, averaging just 141.0 yards passing per game. Three of six teams ranked below Wisconsin ran the triple-option offense.
The reasons for Wisconsin's passing struggles were numerous. For starters, the Badgers opted to open the season with Tanner McEvoy at quarterback over Stave. McEvoy, an excellent athlete and runner, proved incapable of consistently delivering deep passes and eventually was benched for Stave three weeks ago before halftime against Northwestern. His longest completion all season was 37 yards.
It didn't help matters that Wisconsin had few receivers with the ability to create space on defenders. Couple those issues with possessing the best running game in the nation, and there was little reason to attempt many passes at all. But there came a time when not even the Badgers' vaunted run game could save the season.
And so, coaches inserted Stave as the starter and opted for a two-quarterback system with McEvoy. On Saturday, Stave played eight series, while McEvoy played in four. Stave handled 42 offensive snaps and McEvoy 28. And both players demonstrated why Wisconsin is still considered among the favorites to win the Big Ten West division and play for a conference championship.
Stave completed 9 of 15 passes for 155 yards with two touchdowns and no interceptions. McEvoy connected on 5 of 7 passes for 44 yards and rushed for 84 yards, including a 60-yard touchdown to put Wisconsin ahead 45-0.
"Our offense, not many people run it," McEvoy said. "It's tough enough to be able to prepare for all that with all the blocking and the tight ends and stuff, all the motions. Then you've got a QB run to it, it adds a lot more dimensions to it, and it's tough to stop. It worked today, and hopefully we keep this going."
It remains to be seen exactly how Stave and McEvoy will be used during the final five regular-season games, though Saturday seemed to offer the most reasonable scenario. Badgers coach Gary Andersen reiterated both quarterbacks would play the rest of the season because it gives Wisconsin the best chance to win.
McEvoy has his skill set, Stave has his. And with both playing at a high level, the Badgers showed themselves to be as versatile as ever.
"It's like hitting that first 3 in a basketball game," Erickson said. "You're going to get confidence. Land that first shot, confidence starts to build. When you're running the ball well, you can throw when you want to throw, not when you have to. It makes the offense run well."
Follow Jesse Temple on Twitter
---