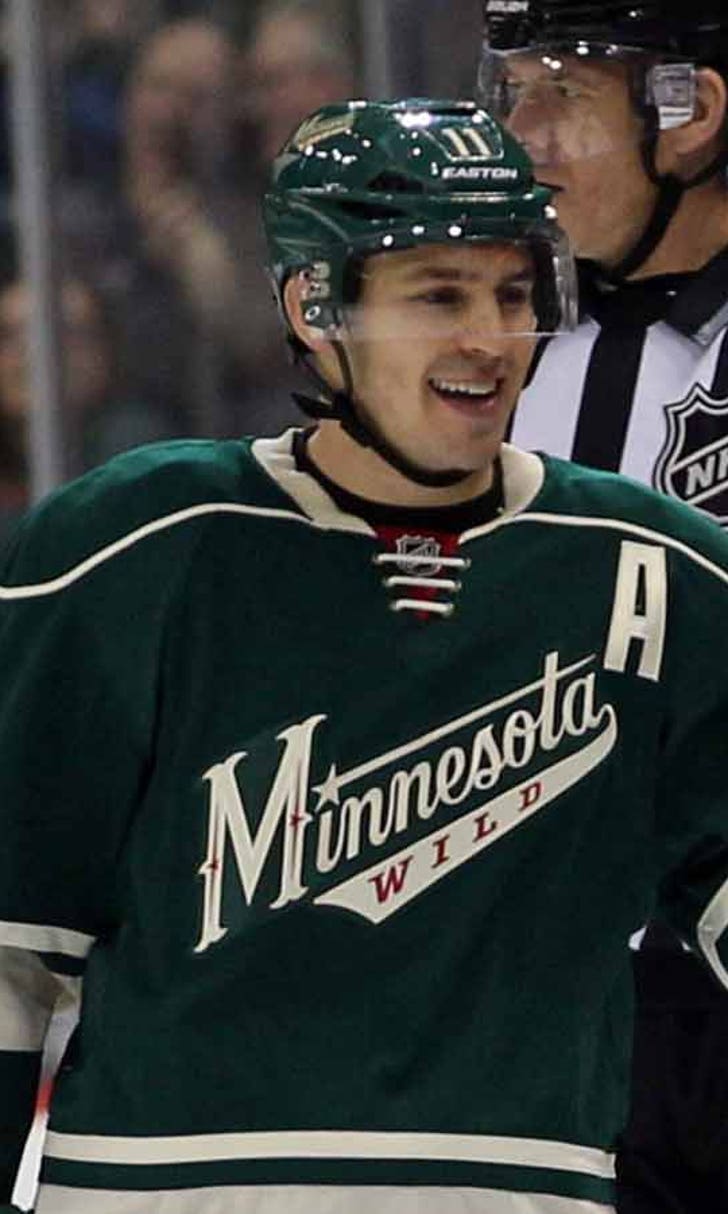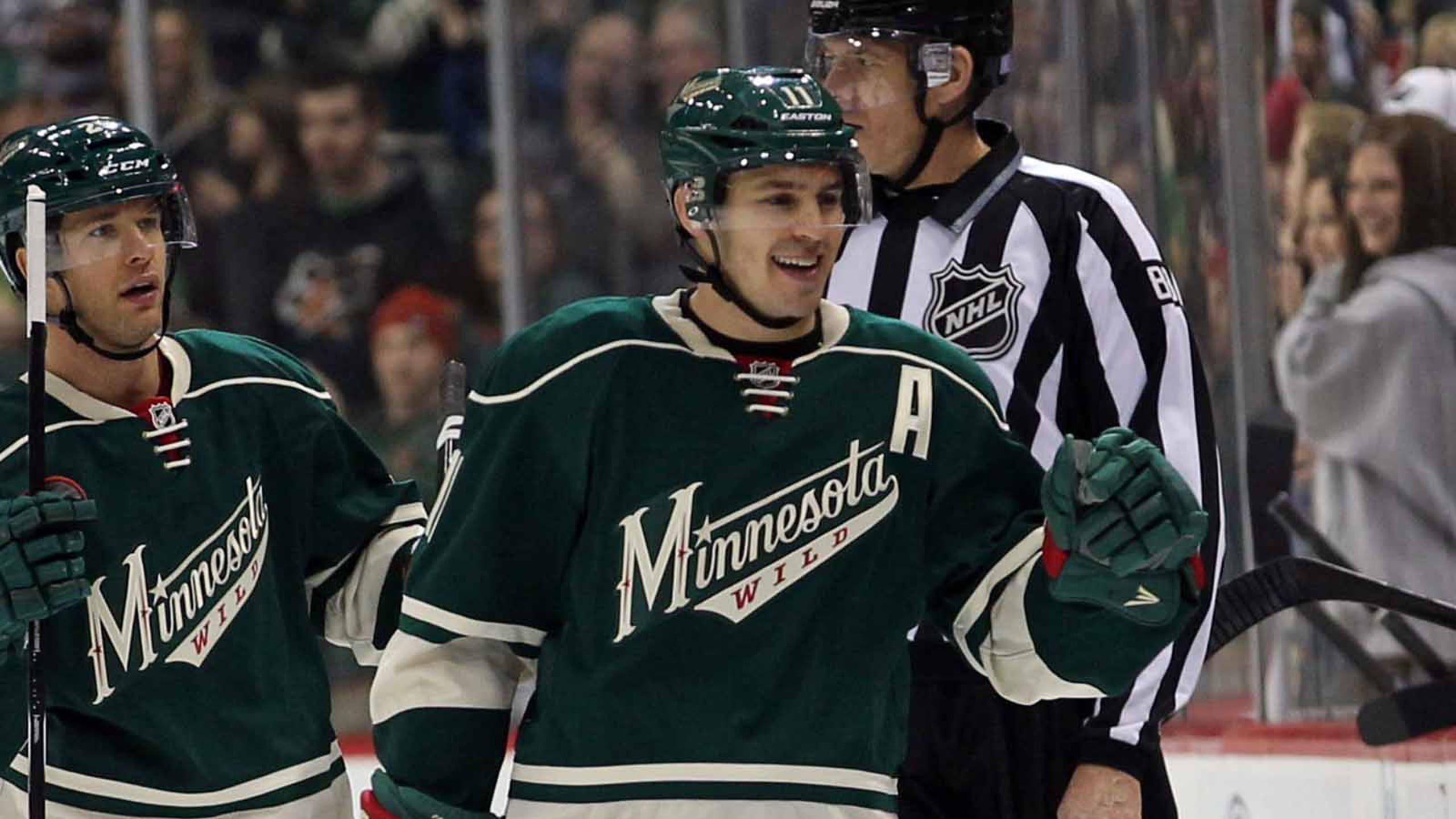 Parise's return lifts Wild to much-needed division win
BY foxsports • November 16, 2014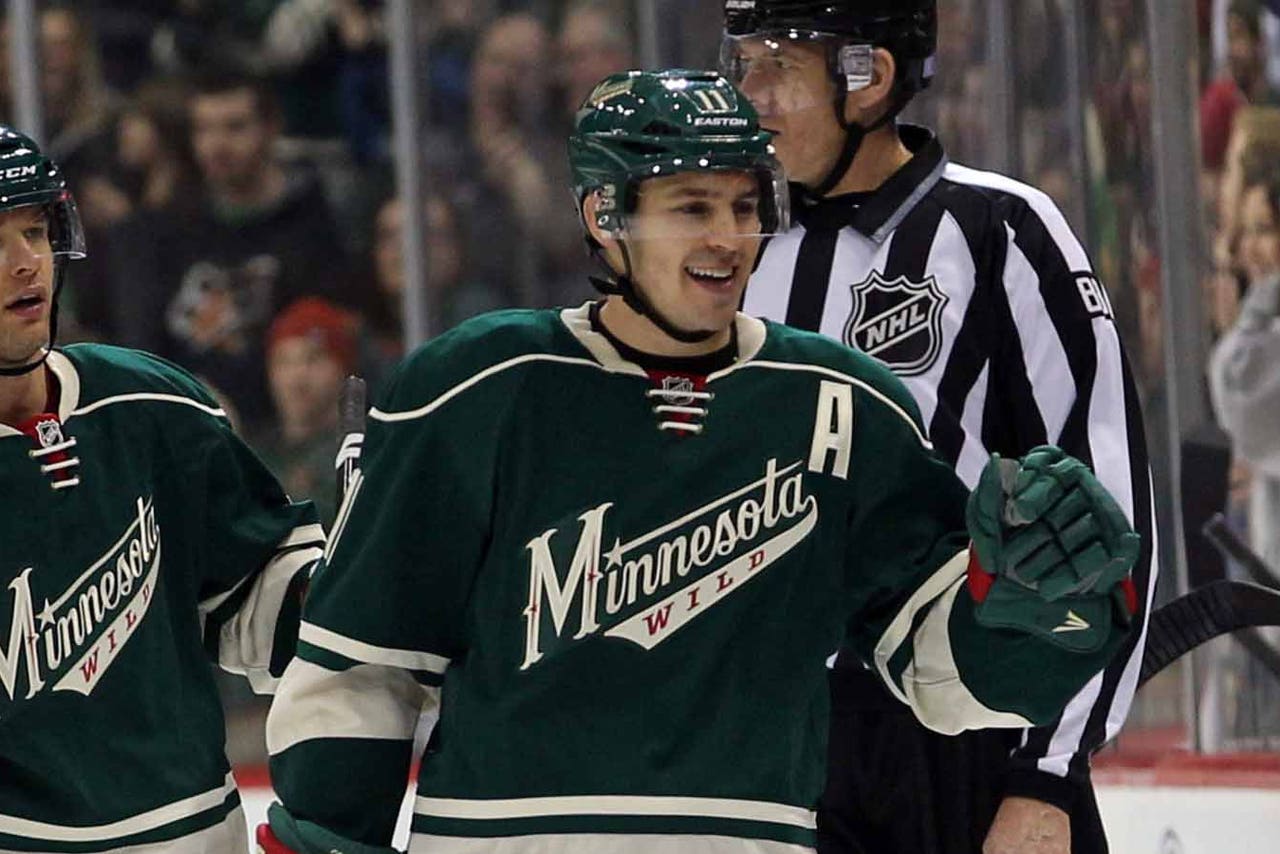 ST. PAUL, Minn. -- Something was lacking on the ice for the Minnesota Wild in their previous five games.
The Wild were 2-3-0 during that stretch that included a three-game losing streak as they played without one of their unquestioned team leaders. Forward Zach Parise exited Minnesota's loss against Pittsburgh on Nov. 4 with a concussion and went on to miss the next five games, watching from afar as his team struggled to right the ship.
Parise made his presence felt in a big way in his return to the ice Sunday against Winnipeg. Minnesota's assistant captain had two first-period goals and tallied 20 minutes of ice time as the Wild pulled out a 4-3 overtime win after letting a three-goal lead slip away.
"That's just trademark Zach Parise," said Wild defenseman Marco Scandella, who scored the game-winning goal 1:01 into overtime. "He's just full of energy and just a top-end talent. It's great to have him in the room and on the ice. You saw what he brought tonight."
Wild forward Nino Niederreiter put Minnesota up 1-0 with some nifty stick work at the 2:07 mark of the first period. Just over two minutes later, Parise matched Niederreiter's pretty goal with an equally ugly one.
Parise fired a pass through the zone, but it bounced off a Jets player and redirected past Winnipeg goalie Ondrej Pavelec. Just like that, Minnesota was up 2-0 and Parise was officially back in action with his fifth goal of the year.
"It doesn't matter to me. However they go in," Parise said of his goals.
Late in the first period, Parise and the Wild added to their lead when Parise netted his second goal of the night. This time, Parise happened to be in the right place at the right time. A rebound off of Pavelec came right to Parise and hit off his leg. Before Parise could even get a stick on the puck, it was in the net for a 3-0 Wild advantage.
It wasn't the prettiest of goals, but it counted just the same as any other Parise has scored.
"Looking back early in the year we weren't getting those type of bounces for our team," Parise said after the game. "Hopefully they continue."
Parise's two goals were his biggest contributions in Minnesota's 4-3 win, but he did plenty of the little things that Wild fans have become accustomed to seeing from him.
He was instrumental on Minnesota's penalty kill, which was a perfect 8-for-8 on Sunday. Parise also finished the game with four shots of the Wild's 27 shots on goal and was a plus-2 on the night. He also blocked a shot and had a team-high four hits.
"I think you saw that tonight, the way he competes, the way he battles for pucks," said Wild defenseman Keith Ballard. "The goals are great, and that's a huge bonus for us. But it's the competing and the battling. He kind of sets the tone for us."
Minnesota had been shorthanded recently with more than just Parise absent. Scandella and fellow defenseman Jonas Brodin have missed time with the mumps, but Scandella is clearly feeling better of late after missing Minnesota's last two games. His 24:58 of ice time was third-most on the Wild in Sunday's win in his return to action.
Scandella's overtime game-winner was the first such goal of his career. It came on a shot from the point that found its way through traffic as Mikael Granlund set a screen in front of Jets goalie Michael Hutchinson.
"We got two very important pieces back in the lineup tonight, both those guys had a huge impact on the game," said Wild coach Mike Yeo. "From a defending standpoint, Marco's such a big part of the way we want to play the game, taking away time and space being in guys' faces and helping us with the execution. I thought he played a really strong game before he scored the game winner and obviously that was the icing on the cake."
Things got dicey in the third period as Minnesota watched its 3-0 lead slip away. Winnipeg got goals by Michael Frolik, Evander Kane and Andrew Ladd in a 5-minute stretch to wipe away the Wild's three-goal advantage. After Backstrom was pulled, Darcy Kuemper took over and stopped the only three shots he faced to force overtime.
That's where Scandella made his presence felt in his return to the lineup, a few periods after Parise did the same.
"We're a resilient group here. We worked hard and we didn't break, which was the most important thing," Scandella said. "Sometimes in hockey you're going to get a couple bad bounces, but you just have to bounce back and keep playing your game."
Follow Tyler Mason on Twitter
---