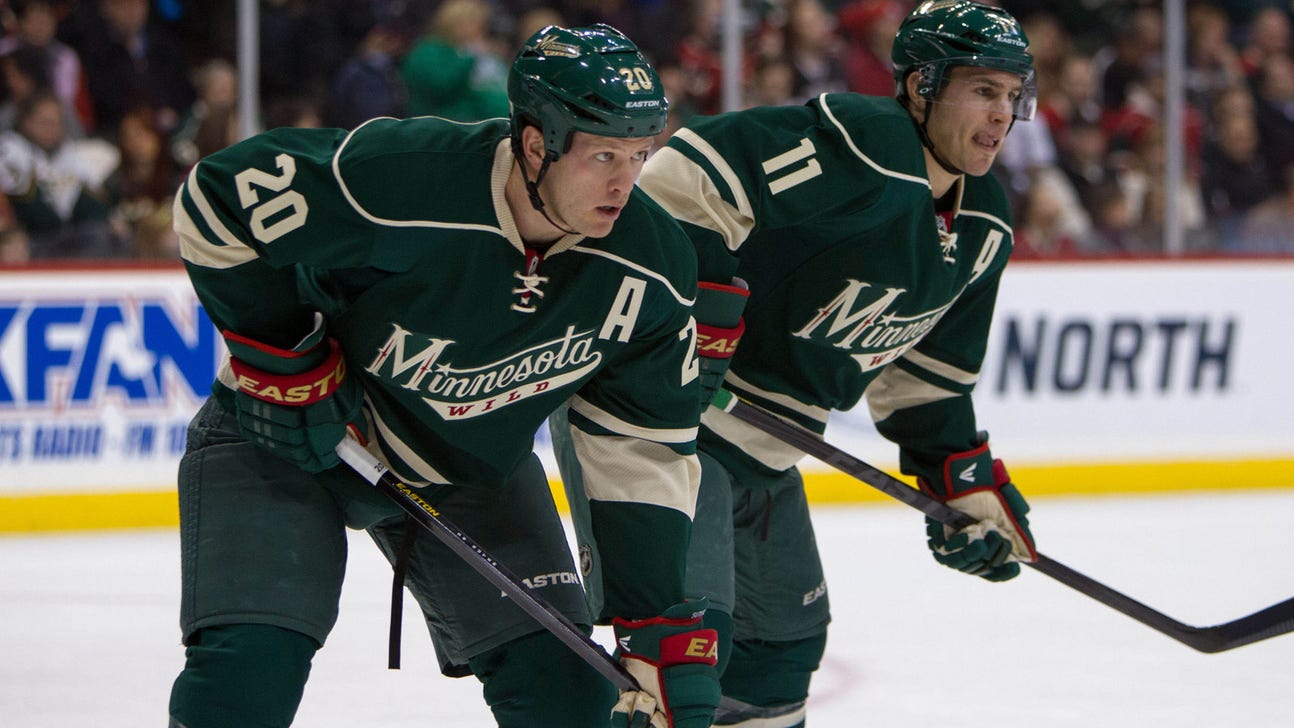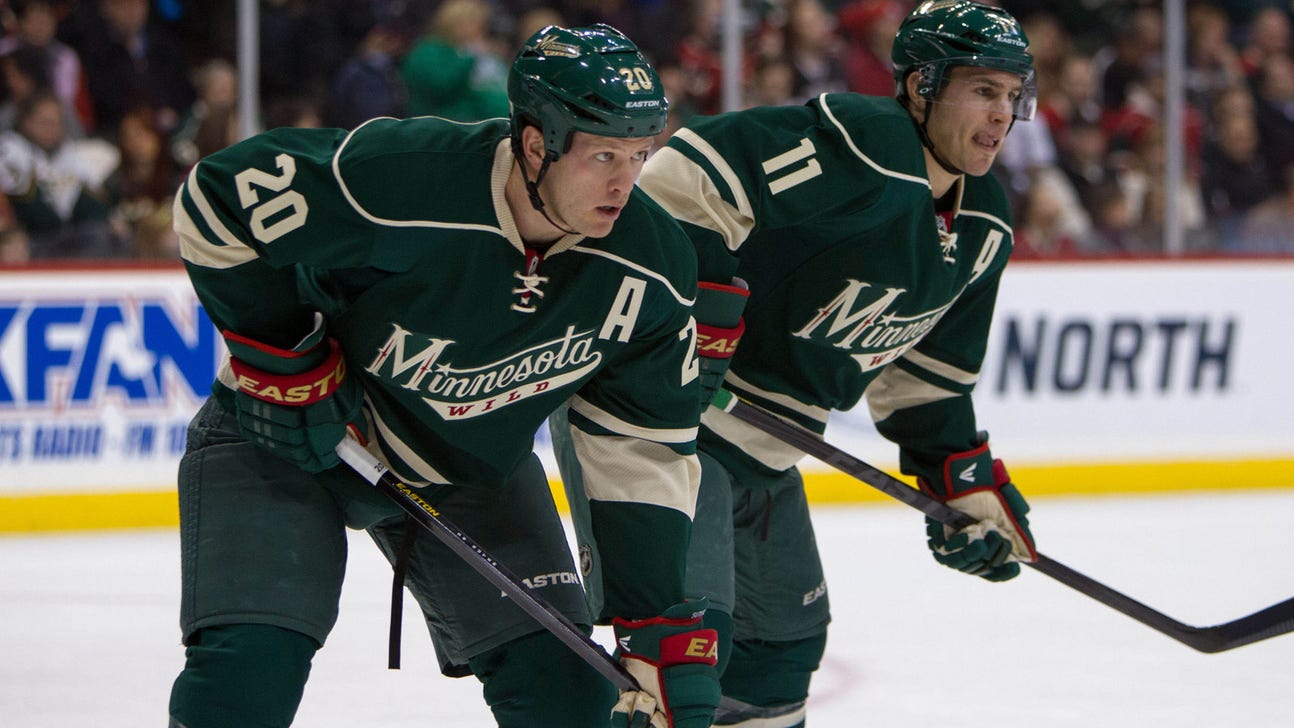 Parise, Suter cautious of Olympic trek to Russia with looming terrorist threats
Published
Jan. 23, 2014 6:00 a.m. ET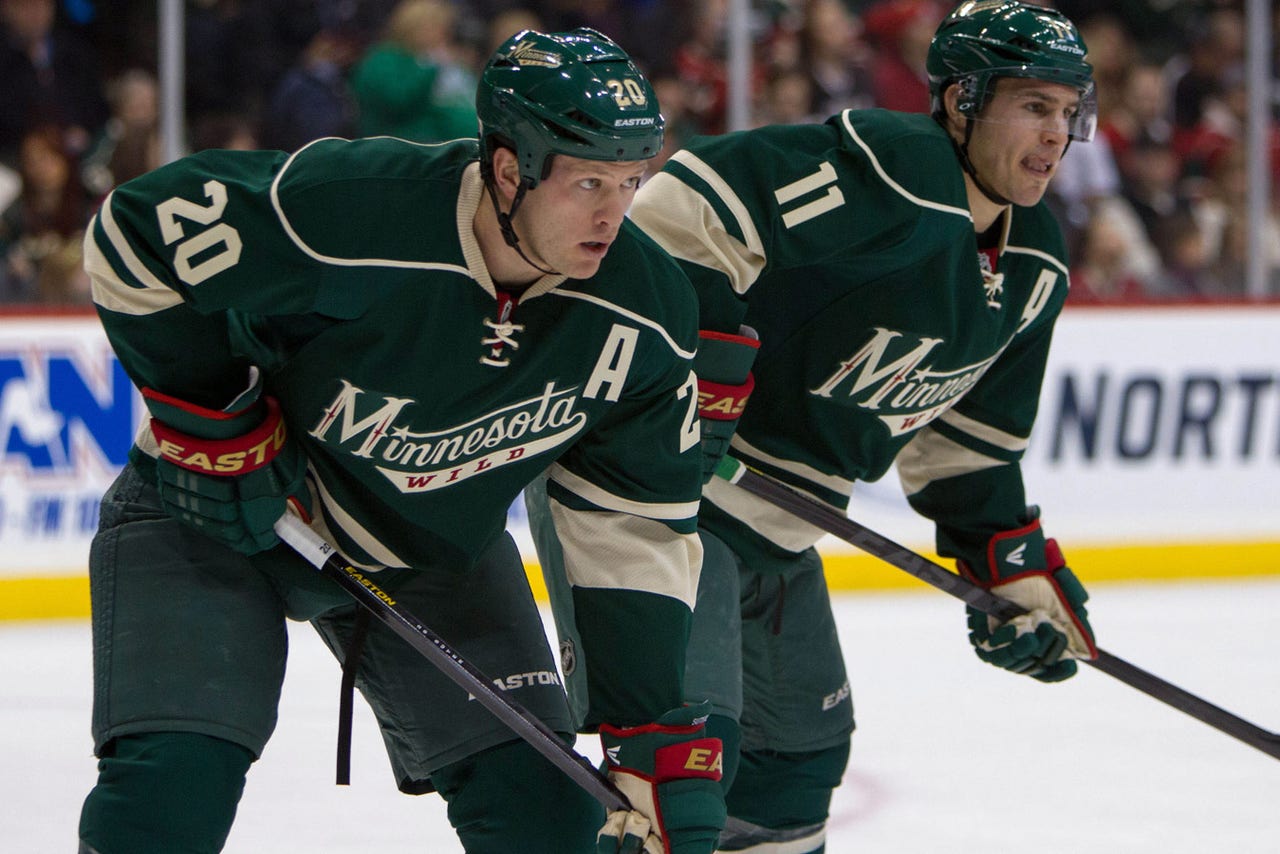 ST. PAUL, Minn. -- The news of unrest in parts of Russia and the terroristic threats facing the Winter Olympics in Sochi, Russia makes its way around the world and is played out on news stations where Zach Parise, Ryan Suter and their families pay close attention.
Parise and Suter, the Minnesota Wild stars set to be teammates next month for the U.S. men's hockey team, think about the possibilities looming as they plan to make the long trip to Sochi to play in another Olympics. Parise and Suter remain committed to Team USA.
But the terroristic threats which have security on high alert do bring a sense of caution to the NHL stars.
"It's definitely a concern," Suter said. "I look forward to going to the Olympics and being a part of it. You hear all these stories about different things and it's definitely a concern. But at the same time, I feel that the U.S. government and the Russian government (are) going to do everything in their power to protect us."
Suter feels he will be protected within the confines of the Olympic venues. He worries about what might happen outside of the closed circle in which the athletes reside. As a result, Suter's family won't be in Russia to watch him. His wife would be traveling with their kids, which would be tough, but the threats made the decision to stay home an easier one.
Four years ago in Vancouver, Parise was joined by family, including his parents, as he competed in the Olympics. He asked family not to attend this time around.
"Didn't think it was a good idea to have them come to Russia this time," Parise said. "Maybe because it was four years ago and I don't remember, but I don't remember it being like that in Vancouver. It's a little different. I guess you feel a little more comfortable when it's over here. I couldn't tell you for sure what's going on in that region. But there's some alarming things that have been happening that kind of make you a little uneasy at times."
The Wild have reason to be uneasy with five players scheduled to play in the Olympics. Along with Parise and Suter -- the two franchise players signed to matching 13-year, $98 million contracts in 2012 -- Minnesota has Mikko Koivu and Mikael Granlund playing for Finland and Nino Niederreiter playing for Switzerland.
"Certainly we're aware," Wild coach Mike Yeo said of the situation in Russia. "I don't know. There's nothing like watching the best players in the world compete against each other, but at the same time, you're always concerned about your players. So hopefully the security is real strict over there and tight, and it goes off as great as we've ever seen with any Olympics before."
Parise and Suter will both be making their second appearances in the Olympics. Family members have had the chance to see them play in the Olympics and on the NHL level. Other athletes might have tougher decisions ahead.
According to reports, the U.S. military has even planned an evacuation for the athletes using warships and aircraft. The threats have been called a hoax, but it likely does little to ease the concerns for those set to travel to Sochi for the Olympics, which run Feb. 7-23.
Reports say Russian security has been searching for a potential female suicide bomber which may have already gained entrance into Sochi. Members of the U.S. government have been outspoken in their concern.
Parise is looking forward to hearing more information in the coming days from the NHL players' association and USA Hockey.
"I think that they're still working on all that and trying to get it to us," Parise said. "I mean, it's nerve-wracking, that's for sure. I guess there's no way around it when you see that stuff going on. I watch the news. I see that stuff going on. It's not very comforting when you hear about that stuff."
Suter said he's never given a thought about skipping the Olympics, despite the threats.
"As it gets closer, the more you think about it, the more you think about the security," Suter said. "But, just with everything in the news too. I have total confidence in USA Hockey to make sure that it's going to be safe and the (International Olympic Committee) to make sure that it's going to be safe for us. Obviously it's a concern, but when you hear things that are going on in the news, it makes you think a little bit more about it."
Parise and Suter believe all precautions will be taken for the athletes. Concern for their family was a different matter.
Parise didn't want his family traveling. Suter and his family made the decision they won't join him. He said he hasn't talked to his wife about his participation.
"I'm sure she's probably a little nervous for me, but I think it's more for people that are going to be outside of the Olympic park," Suter said. "I feel like the athletes are going to be safe and taken care of. You just don't know when you get outside there."
Follow Brian Hall on Twitter
---