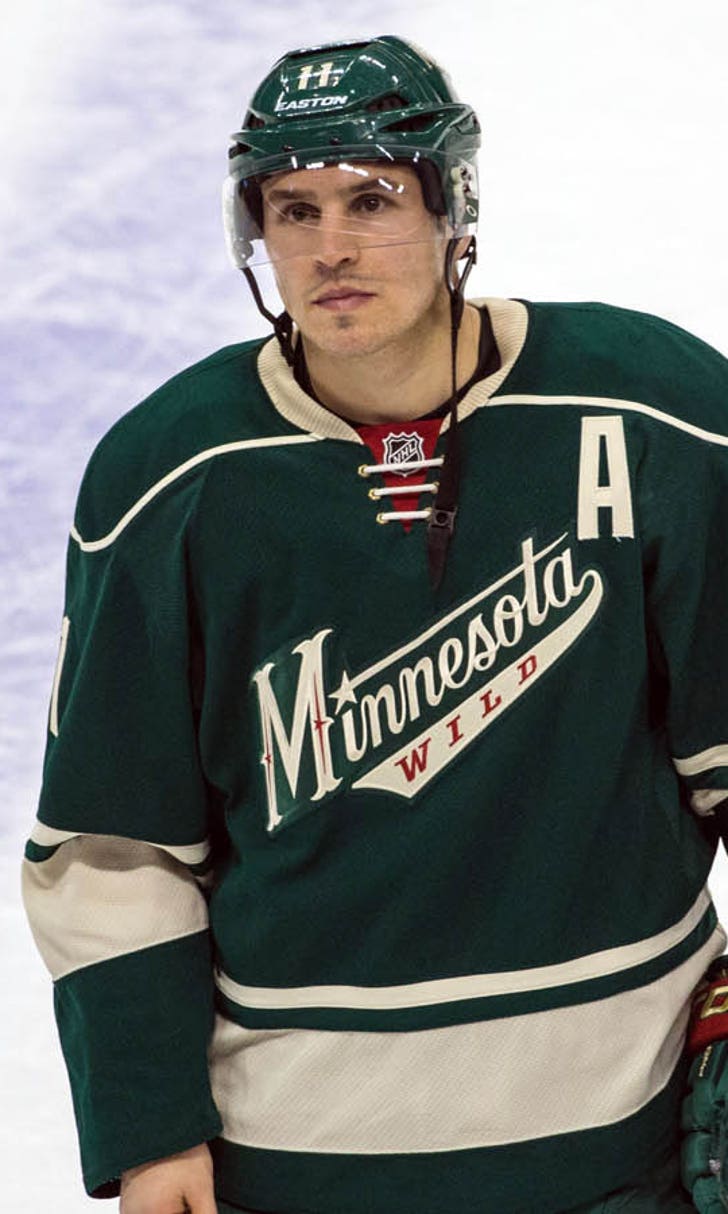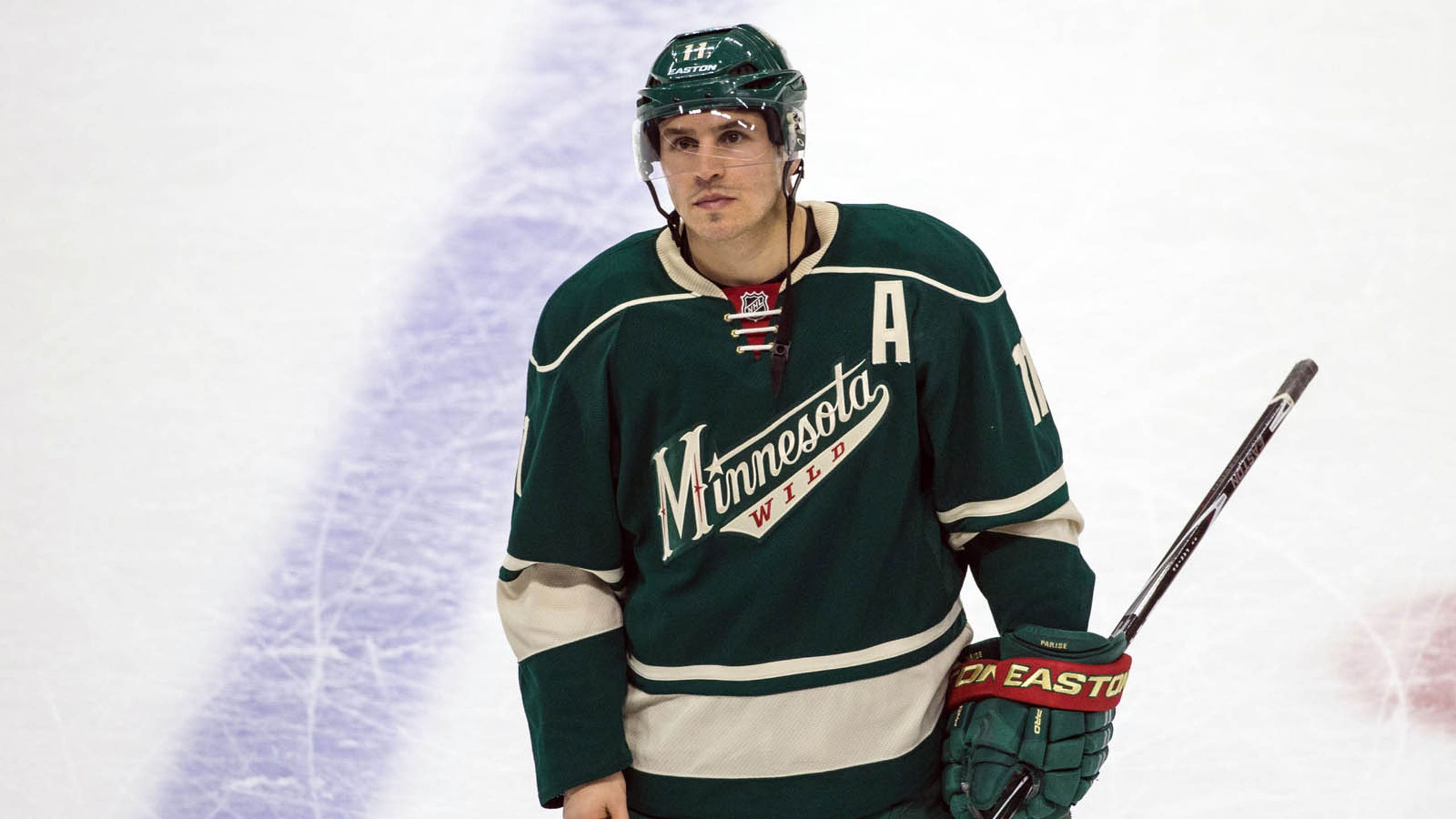 Parise: 'Important for me to get back' practicing, playing after father's death
BY foxsports • January 9, 2015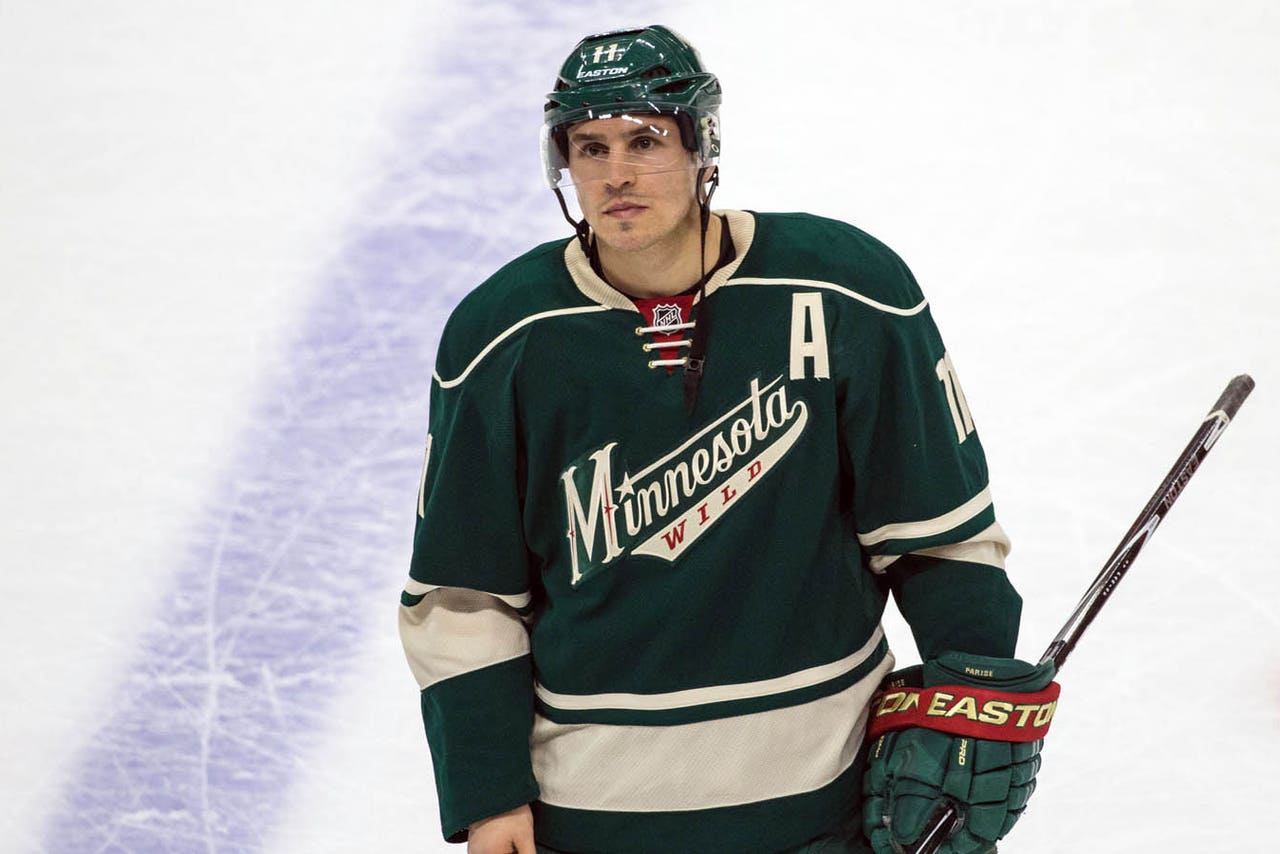 ST. PAUL, Minn. -- Zach Parise returned to the Minnesota Wild on Friday, trying to find some comfort and normalcy after his dad, J.P., died Wednesday night.
Parise missed two games to be with his family and his father, a former NHL all-star and player, coach and administrator for the former Minnesota North Stars.
J.P. had been diagnosed with lung cancer a year ago and was in hospice care in the final weeks with the cancer advancing to Stage 4. Zach watched Minnesota's loss Thursday night to Chicago from afar and was urged to return.
"Not only the last few days, but the last month has been really hard," Parise said Friday. "Last night, watching the game, finally my wife told me 'You have to go to the rink. You have to go and practice and get away and try and get back in the groove of things.' We can sit and home and sulk but, I know my dad probably would have been mad at me for skipping the San Jose game and he probably would have been mad at me for not playing last night too. So it was important for me to get back."
Parise was with the Wild for Friday's practice and said he plans to play Saturday when Minnesota hosts the Nashville Predators. Parise also said he will join the team on the upcoming road trip, which begins Sunday in Chicago.
"It's hard," Parise said. "The timing sucks. We're going on the road and leaving for a week and having to leave my mom. But my brother's there, at home staying with her, so she'll have someone there with her."
In returning, Parise was thankful for the outpouring of support for his family. Words of remembrance and support were provided from many people around Minnesota and all of hockey, including J.P.'s former teams, teammates and players, commissioner Gary Bettman and the Wild.
Many shared the stories of an energetic and fun-loving J.P. Parise, who was full of life.
"I'm sure you have all heard the stories, he liked to recycle them every once in a while," Zach said, smiling during an emotional meeting with local media. "But you hear about the players he coached at Shattuck. The players who have reached out to me that he coached, the way he influenced them as players, but more importantly, as people.
"A buddy of mine was telling me about when he was down at Shattuck, how many times [J.P.] probably saved him from a suspension. But the way he went to bat for the kids . . . He wanted to see his players, the people he cared about, he just wanted to see them succeed."
One person who has tried to support Zach has been teammate and friend, Ryan Suter. The two former prep foes and eventual teammates with Team USA and the Wild, both signed with Minnesota together as the top two free agents in the NHL in 2012 and were able to be closer to family. Suter, from Madison, Wis., dealt with the death of his father, former U.S. Olympian Bob Suter, from a heart attack in September.
"It was a different scenario; we knew it was coming," Parise said. "Ryan told me things he wasn't able to do because he lost his dad so suddenly. All the time he'd say, 'stay home from practice. Spend as much time with him as you can.' The whole team was incredible. With him having gone through it as well he was very supportive, calling all the time when he knew what were the last couple days. He was calling a lot and checking in. It meant a lot to us."
Parise, who had twins with his wife Alisha, a year ago, was thankful for the extra time he could spend with his father.
"We didn't know that was the plan, but it worked out pretty good," Parise said. "As hard as it has been, the last year, seeing what he's had to go through, if we weren't here to be with him and support him, that would have been a nightmare. We did get to spend a lot of great time with him so those are the things that will mean a lot and will always remember."
Head coach Mike Yeo said Parise texted him Friday morning saying he would be back and true to his word Parise was out early before Friday's practice, shooting pucks into the net.
"He wants to be with the team as much as possible," Yeo said. "He wants to be with us and he's going to come on the road with us. Hopefully we can help him get through this process of helping him feel better and deal with how difficult a situation that it is.
"At the same time, I know with Zach even though his heart and his mind is, obviously, on dealing with this terrible thing, I know he will pour his heart and soul into helping our hockey team win, and that's just the kind of character that he is. Hopefully when he comes to the rink, we can offer him something that helps the whole process."
Returning to the ice is part of the process for Parise, who shared the love of hockey with his father.
"I think we share a lot of the same traits when it comes to on the ice but that's only a small part," Parise said. "He taught so much more than that. A friend of mine that played for him, yesterday or two days ago, one of the things he always said was just be a good guy. That's what he wanted out of (brother Jordan Parise) and I. The way he treated people at the rink, the people that work here, his teammates. Everyone. The way he treated people is something that I'll always remember. Small things like that make an impact on people and he did a lot of that."
Follow Brian Hall on Twitter
---