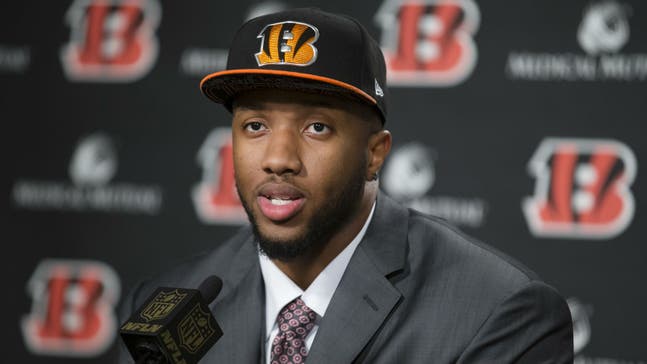 Parental support key to Ogbuehi's development
Published
May. 1, 2015 8:03 p.m. ET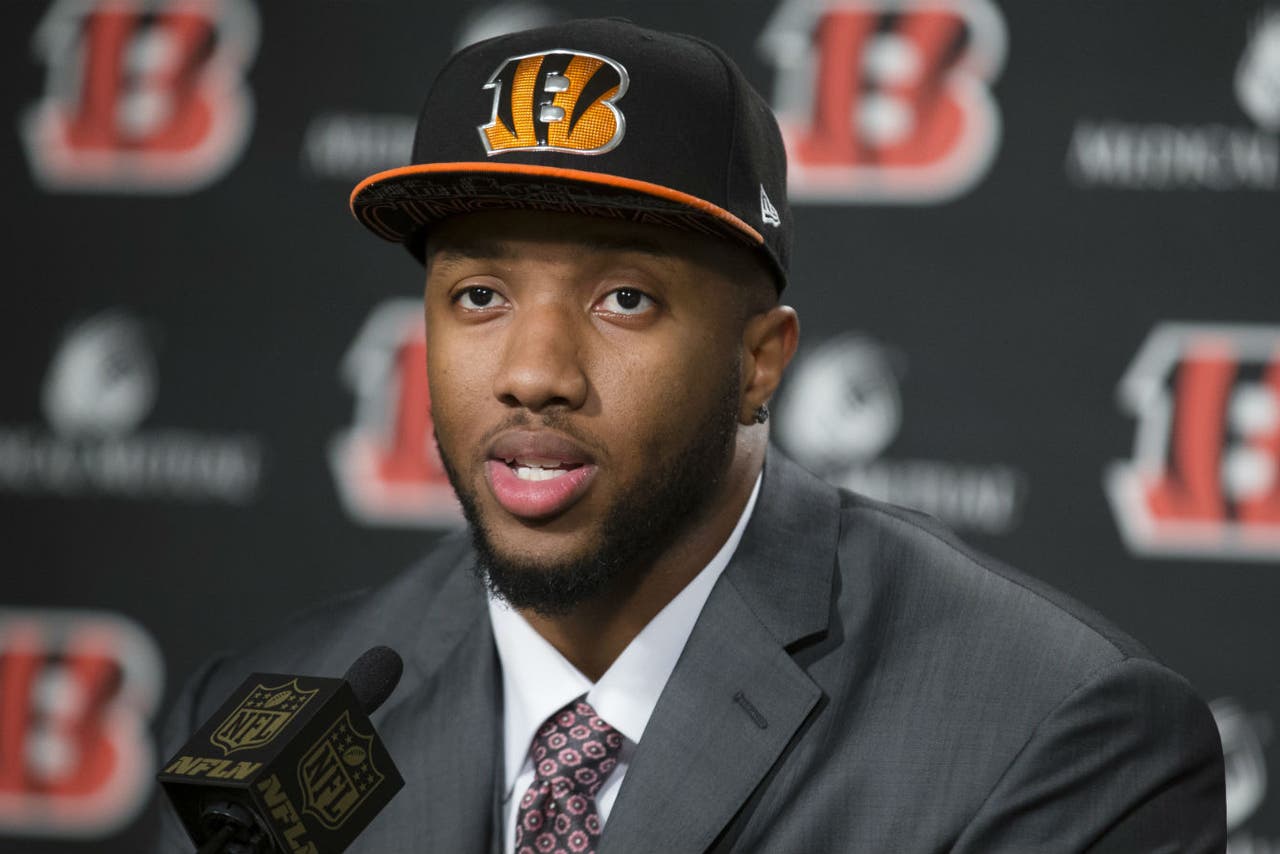 CINCINNATI -- Chris Ogbuehi grew up playing soccer in his native country of Nigeria. His father used to worry about him when he was in high school.
"Of course my dad never wanted me to play," said Ogbuehi. "He seen me play and he asked me 'What are you doing? People who play soccer don't do well in school."
Ogbuehi's soccer career never reached the professional level but he did well enough in school, becoming a nurse and an accountant. His wife Kelly, also from Nigeria, is also a nurse. Chris Ogbuehi came to the United States in 1984 and went to school at the University of Texas-Dallas. Kelly joined him in 1990 and the two were married in 1991. She went to school at UT-Arlington.
Just as the education of his son was important to Chris Ogbuehi's father, so too was it important for Chris and Kelly to make sure their son, Cedric, was focused on his studies.
When Cedric, then around the age of 11, told his parents that he wanted to play football, the American version, they were reluctant. What they knew about the sport was that it was much more physical than soccer. The potential for injury was greater. They would prefer Cedric concentrate on school, maybe growing up to an engineer or follow them into the medical world.
That just wasn't going to happen. Cedric was determined that he wanted to play football.
While Chris and Kelly had their reservations, they also didn't want to discourage their son. This was well before they knew he was going to develop into an offensive tackle who would go from Allen High School in Texas to Texas A&M and then become the Bengals' first-round draft pick.
"He's someone that believes in what he wants to do," said Chris Ogbuehi. "While we were saying that, at the same time we allowed him make some decisions on his own, not pull him down. Good thing that he didn't listen to us."
The Ogbuehis accompanied their son from Chicago, where he was part of the NFL's draft extravaganza Thursday night, to Cincinnati on Friday as Cedric was introduced to the Cincinnati media. The Ogbuehis sat off to the side during the press conference, smiling the entire time as their son answered questions.
They might not have known much about football then but they've learned the game over the years. What they've always known is their son.
"We just supported him," said Chris Ogbuehi. "I found out that was his passion. We didn't want to let him down, even though we have a different mindset in terms of letting him go get his engineering degree and things like that. But when he was little, if you bought him toys, the first thing he would do was what? Break them up, and then fix them back. So he was that good.
"But since he was more interested in showing passion in football, we gave him support."
---