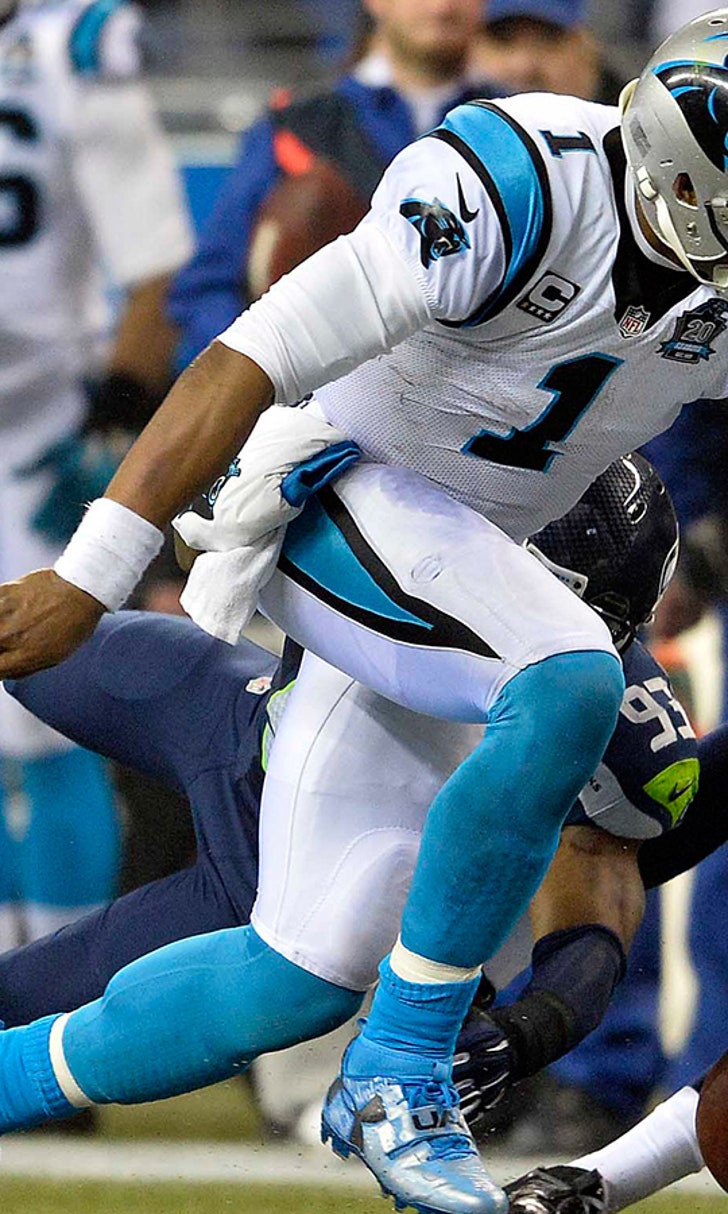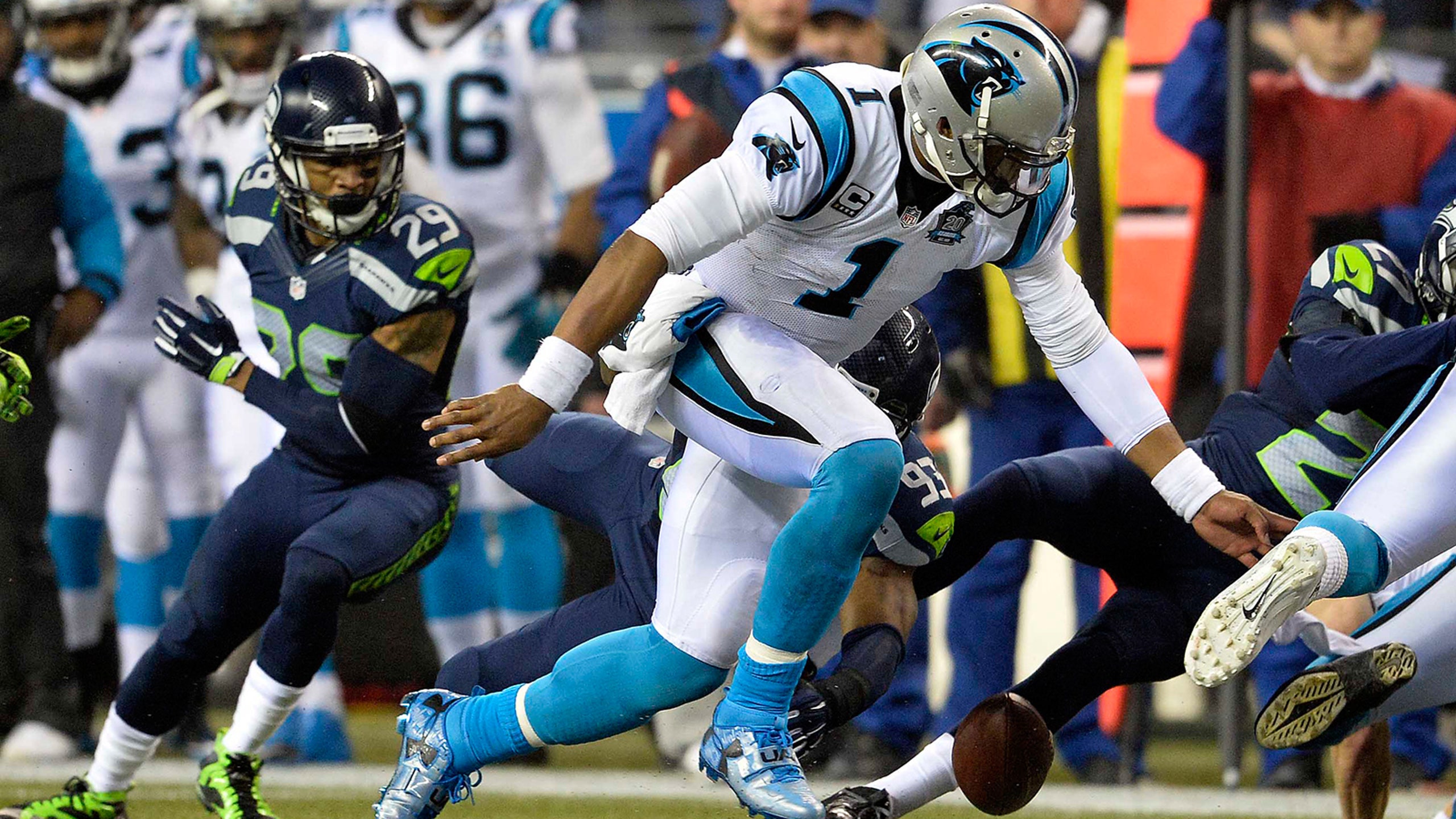 Panthers' playoff run proved a fool's errand by Seattle shellacking
BY foxsports • January 11, 2015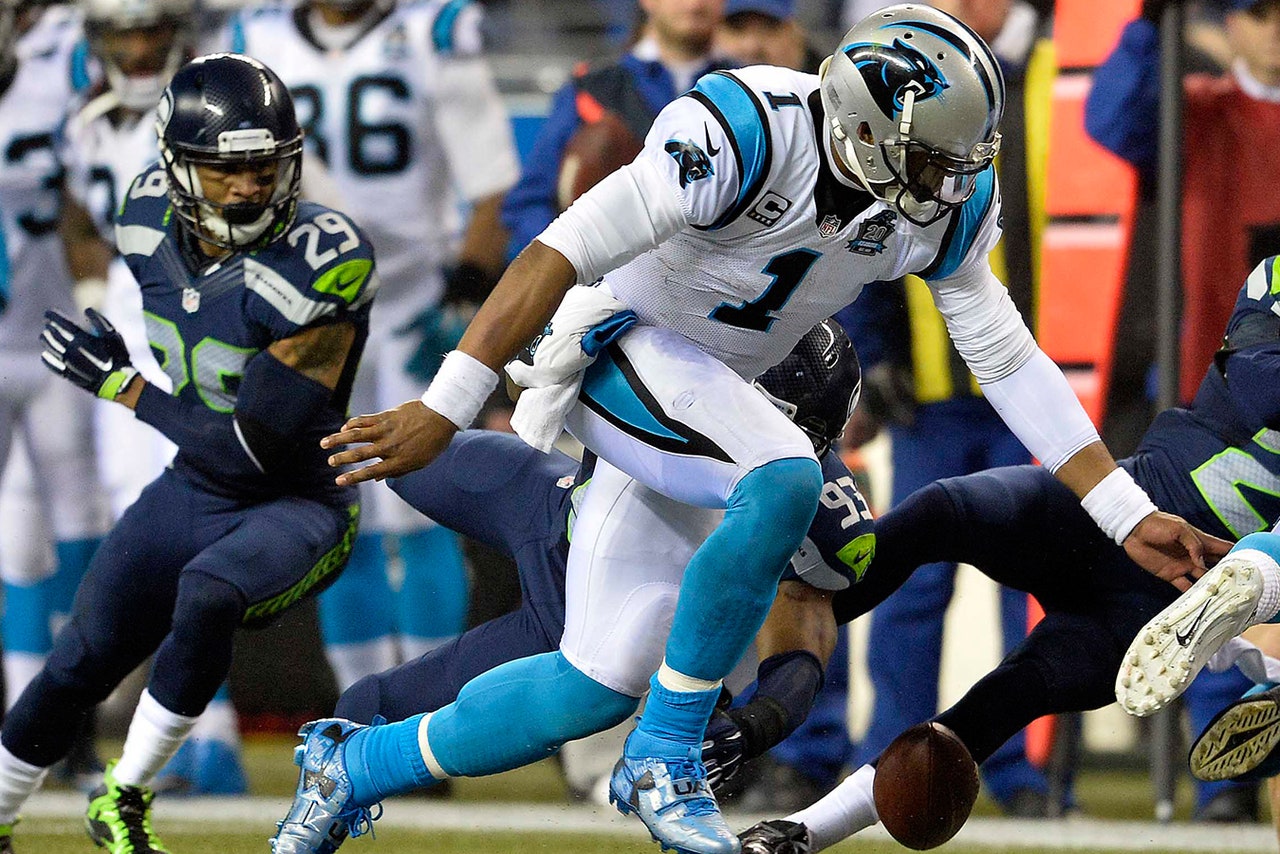 The Panthers didn't just lose to the Seattle Seahawks on Saturday, they were unceremoniously dumped from the playoffs by 14 points. The 31-17 score wasn't quite indicative of how this divisional-round contest played out, however.
Seattle played well and truly put a hurting on Carolina, especially in the fourth quarter. But the Panthers had trouble getting out of their own way at times, and squandered a number of opportunities to keep a win within striking distance.
It's impossible to look at a game that was filled with three Panthers turnovers and more than a few breakdowns in the secondary, and focus on one play that brought on this loss more than any other. But an early fourth- quarter incompletion -- a drop by fullback Mike Tolbert on third down -- more than summed up how the Panthers' day went.
With 13:13 to play, Seattle held just 17-10 lead and Cam Newton was throwing from his own 19-yard line. Newton found an open Tolbert, who would have easily moved the chains after a reception. Except that Tolbert dropped the pass.
Carolina was forced to punt.
Six plays and 153 seconds later, Russell Wilson hit Luke Willson to put the Seahawks up 24-10. Eight plays after that, Newton was picked by Kam Chancellor at the Seattle 10-yard line and watched the Seahawks safety return the football 90 yards for a score.
In the span of just over seven minutes, Carolina went from a manageable seven-point deficit, to being down 31-10.
Don't blame Tolbert for the Carolina loss, that's not even remotely fair. But even after looking at the failed opportunities from the game, the missed tackles, the breakdowns in coverage, the turnovers, all the negatives for the Panthers, Tolbert dropping that pass was a microcosm of defeat.
Every time Carolina looked like it had a puncher's chance, something like this happened. Tolbert's drop ... Newton's fumble right before halftime that went forward and wobbled out of bounds before Ryan Kalil could pick it up.
Silly plays like that plagued Carolina all season. Forget about this loss being about the bad breaks a football team struggles through. The Panthers' season was all but shut down because this team was never able to step up to make the big play when needed.
Had Kalil have gotten to Newton's fumble before it went out of bounds, or had Newton not fumbled it forward, the Panthers would have been looking at a first down with a little over a minute to play in the first half, instead of the field goal they got.
Had Tolbert not dropped that simple reception, the Panthers might have driven to tie the score at 17.
Think back to Carolina's 13-9 loss to Seattle in Week 8, the Panthers' second loss in a string of six straight. Rookie receiver Kelvin Benjamin dropped a pass in the end zone in the second quarter that would have given Carolina a 10-0 lead, not the 6-0 advantage it left the red zone with.
Newton and Jonathan Stewart also fumbled a read-option exchange that was costly in that Week 8 defeat too. The duo dropped a ball during a similar mishandling in the playoff game against Seattle, as well.
After succeeding on two low-percentage hook-and-lateral plays to get into field-goal range in Carolina's Week 11 contest against Atlanta, Graham Gano's 63-yard field goal as time expired was low and was blocked. It was Gano's second missed field goal in the final 1:26 of the game.
In a 16-game NFL season, no team is able to avoid missing out a few times when opportunity knocks. But when a team goes 7-8-1 and limps into the playoffs from a laughing stock of an NFL division, these blemishes scream.
The Panthers were able to survive with an offensive line that was battered by injury. They were able to win with a less-than-healthy quarterback, a receiving corps that was lacking in talent and a defense that didn't show up until midseason. Carolina was even able to outlast an entire division, and do so with a losing record.
But the Panthers couldn't overcome some very simple breakdowns in their own game on Saturday. For the better part of three quarters, Seattle didn't look five wins better than Carolina. But then realism set in.
The Seahawks were hit with speed bumps -- two Wilson fumbles that Seattle picked up come to mind -- but they persevered. When Carolina was hit with adversity created by its own hand, the Panthers folded.
That's the difference between a 12-4 Super Bowl contender, and a 7-8-1 pretender.
---
---