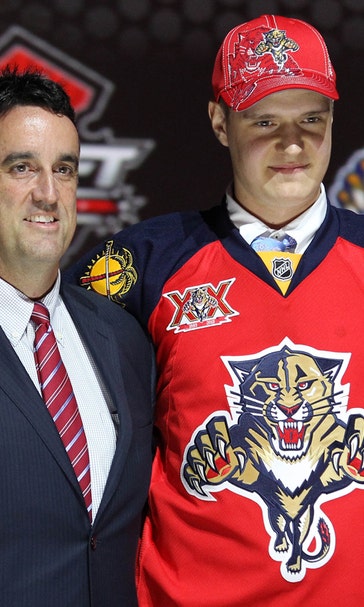 Panthers open to trading No. 1 pick in June's NHL Draft
BY foxsports • May 2, 2014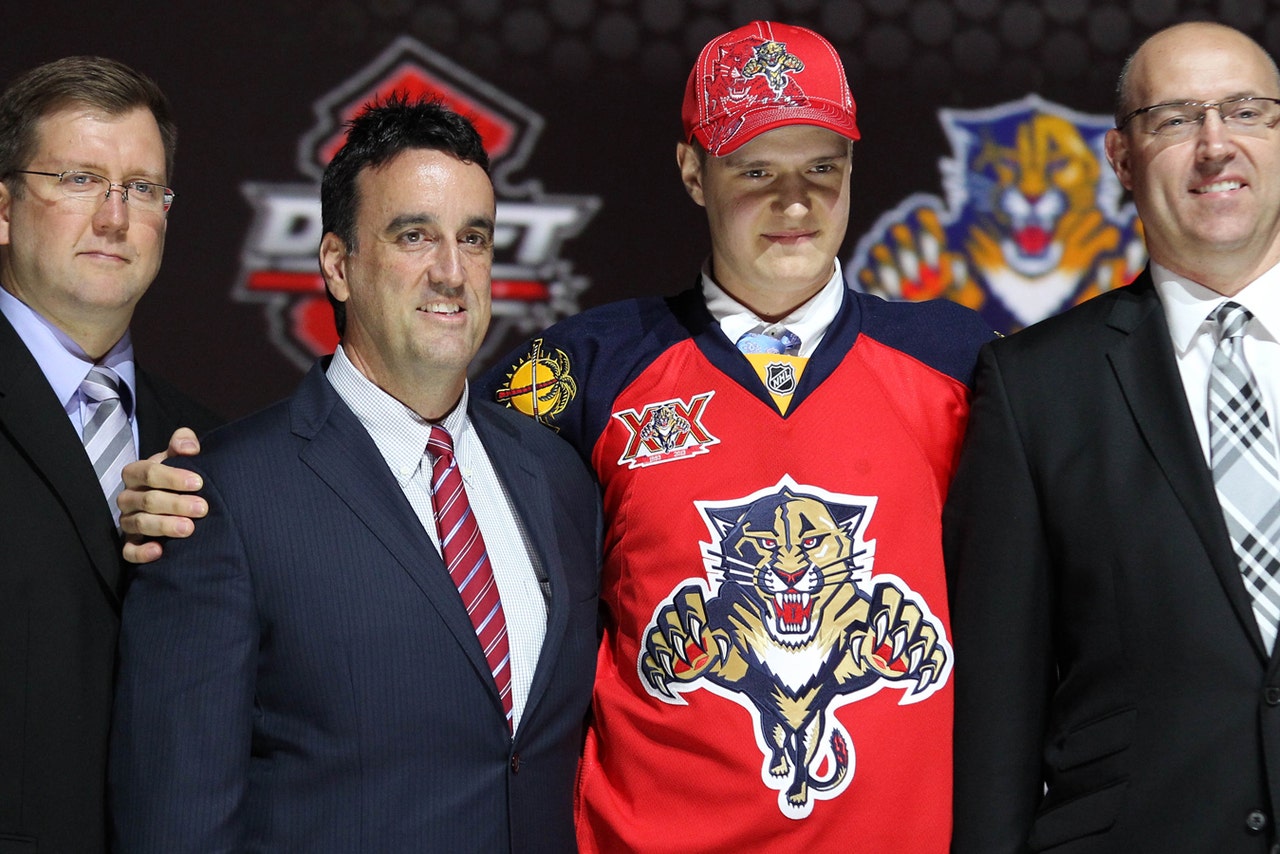 The Florida Panthers hold the No. 1 overall pick in the 2014 NHL draft, but possibly not for much longer.
During a radio interview Thursday on Sportsnet 590 The Fan, Panthers general manager Dale Tallon said that he "definitely will" shop this year's top pick.
"I'm open for business," Tallon said when asked about his willingness to deal the No. 1 pick. "You have three options: you either take it, move back or trade it. So that's what we're looking at. What's the best deal for our future, that's the key."
The Panthers' readiness to trade the first overall pick shouldn't come as a surprise to anyone given that the team previously traded away the No. 1 pick in both 2002 and 2003.
The only time the Panthers held onto the No. 1 selection was in 1993, when they drafted defenseman and current team captain Ed Jovanovski.
After finishing the 2013-14 season with a 29-45-8 record, it's clear that the Panthers have many needs, and trading the coveted No. 1 pick for multiple assets or additional picks could expedite the team's rebuild.
There is no consensus No. 1 overall pick in this year's draft; Kingston Frontenacs center Sam Bennett and Barrie Colts defenseman Aaron Ekblad are thought to be this year's top skaters, but neither are viewed as generational talents.
Given their already abundant crop of young talent and the lack of certainty in this year's top picks, trading the No. 1 selection may be the best course of action if the Panthers hope to live up to owner Vincent Viola's "win now" mentality.
At the 2013 draft, the Panthers shocked fans by selecting forward Aleksander Barkov with the second-overall pick instead of highly touted defenseman Seth Jones.
In his rookie season, Barkov recorded eight goals and 16 assists in an injury-shortened season that lasted 54 games. He is projected to be the team's first-line center heading into next season.
The 2014 draft will be held June 27-28 at the Wells Fargo Center in Philadelphia.
You can follow Jameson Olive on Twitter @JamesonCoop or email him at JamesonOlive@gmail.com.
---