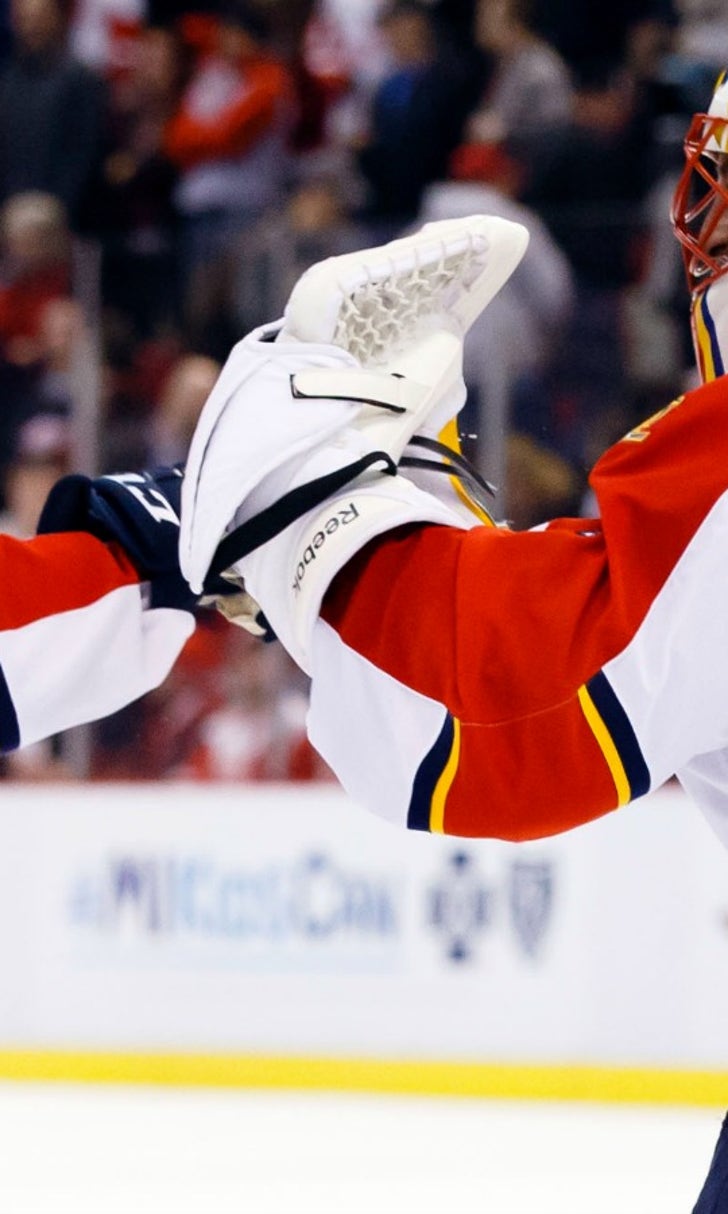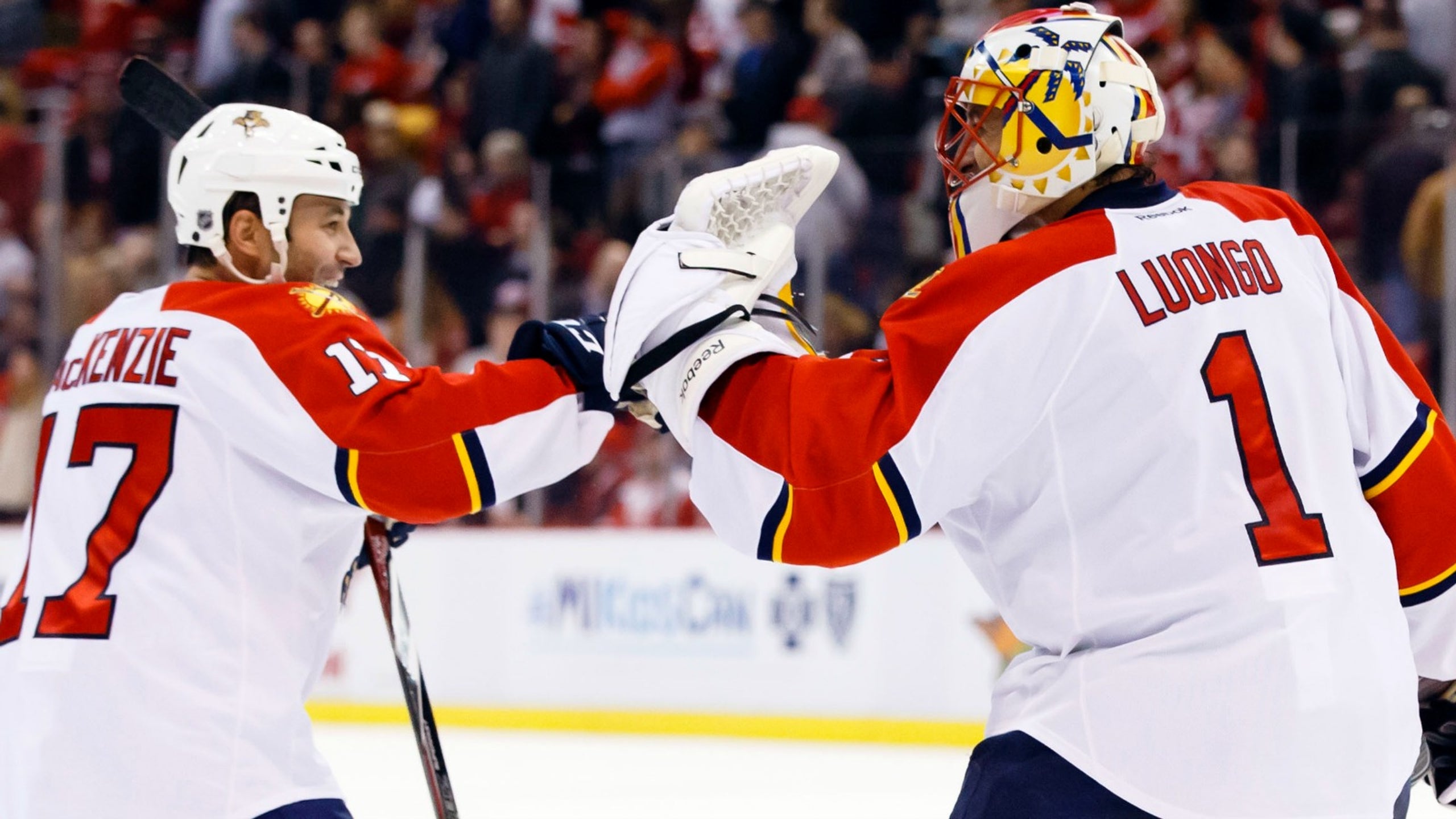 Panthers notebook: Florida moves into playoff spot after successful road trip
BY foxsports • December 14, 2014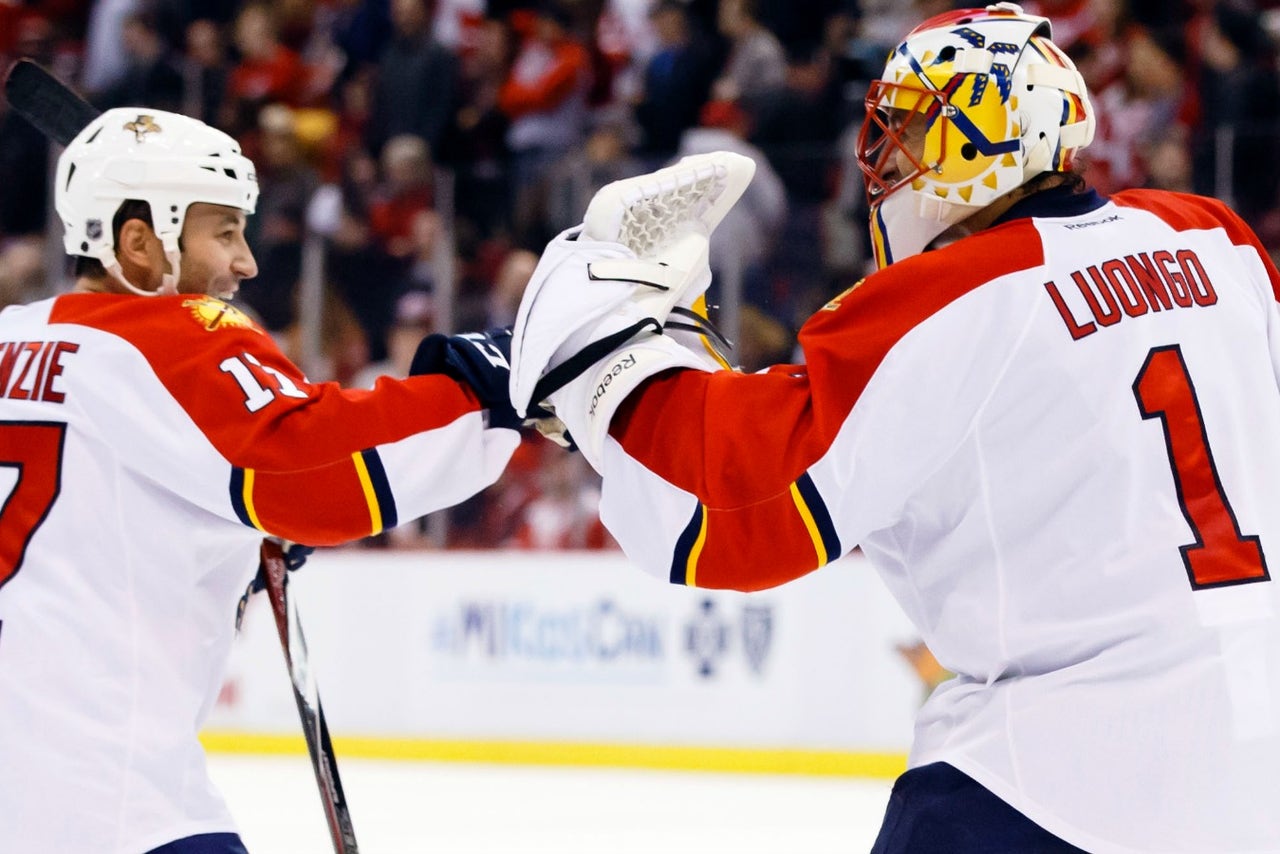 After a successful three-game road trip in which they earned three out of a possible six points in the standings, the Florida Panthers are heading home in an unfamiliar position.
Following up an overtime victory against the mighty Detroit Red Wings on Friday with an overtime loss to the surging Buffalo Sabres on Saturday, the Panthers have battled their way into the Eastern Conference playoff picture for the first time since their improbable run to the postseason in 2012.
Boasting a 12-8-8 record, and by virtue of playing two fewer games, the Panthers have jumped the Boston Bruins to take control of the second wild-card spot with 32 points already this season.
Still, even though they've shown vast improvement from a team that finished 29th in the league just a season ago, Panthers head coach Gerard Gallant knows that his club can be even better.
"Probably our best game in St. Louis [which is] funny because we lost that one," Gallant told reporters after Saturday's 4-3 overtime loss in Buffalo. "In Detroit we played OK and tonight we weren't good enough. Overall, we got three points in three tough buildings. [I'm] not happy, but satisfied we're going home."
While the Panthers will certainly take any point in the standings they can get at this juncture of the season, the team is also very aware of a few nasty habits they'll need to kick if they hope to hold on to their newfound wild-card spot.
On Saturday, as it has been seven of their last eight games, the Panthers dug themselves into a hole after allowing their opponent to take an early 1-0 lead. And although the team has shown that they have the ability to claw back, slow starts are an issue the players know must be remedied.
"We have to be better in the first period. When we are we seem to carry it on and play more of a complete game," Panthers defenseman Brian Campbell told the Sun Sentinel (http://www.sun-sentinel.com/sports/florida-panthers/fl-florida-panthers-buffalo-sabres-1214-20141213-story.html). "We need to address it a little bit more.
"If you want to be a good team they don't use [back-to-backs] as an excuse."
Gallant, meanwhile, isn't as concerned with his team's recent string of slow starts as long as the end result is in their favor.
"I don't really care [if] we get behind as long as we finish the right way," he said.
PANTHERS AT THE WORLD JUNIOR CHAMPIONSHIPS
While the Panthers are jockeying for playoff positioning over the holidays, three of the organization's top prospects will be competing for medals and glory at the 2015 IIHF World Junior Ice Hockey Championships in Canada.
Beginning Dec. 26 and concluding with the gold medal game on Jan. 5, 2015, the World Junior Championship is an annual event organized by the International Ice Hockey Federation in which the world's top hockey players under the age of 20 come together to compete for their home countries.
This year, three Panthers prospects have made preliminary rosters for the upcoming tournament: defenseman Michael Downing (United States), defenseman Ian McCoshen (United States) and forward Juho Lammikko (Finland).
Downing, 19, was a fourth-round pick of the Panthers in 2013 and is currently in his sophomore season at the University of Michigan. A surprise pick to make USA's roster, Downing has tallied three goals and four assists in 14 games for the Wolverines this season.
McCoshen, 19, was a second-round pick of the Panthers in 2013 and is currently in his sophomore season at Boston College. Sharing the blue line with fellow Florida prospect Mike Matheson, McCoshen has notched two goals and three assists in 16 games for the No. 16 Eagles this season.
Lammikko, 18, was a third-round pick of the Panthers in the 2014 draft and is currently playing his first season with the Kingston Frontenacs of the Ontario Hockey League. Competing in a North American league for the first time, Lammikko sits fourth on the Frontenacs in scoring with seven goals and 19 points in 28 games.
Last year, McCoshen was the lone Panthers prospect to participate in the tournament as the United States failed to earn a medal.
You can follow Jameson Olive on Twitter @JamesonCoop or email him at JamesonOlive@gmail.com.
---
---