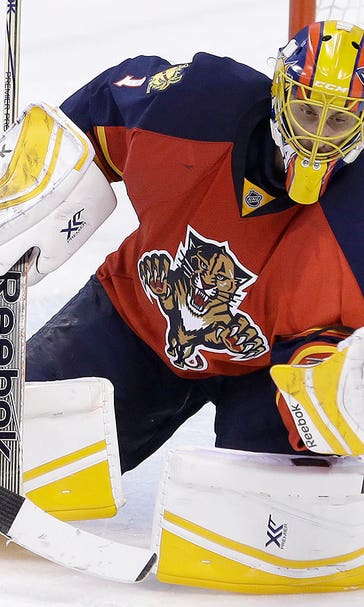 Panthers mailbag: Upcoming back-to-back games poses tough question
BY foxsports • March 28, 2015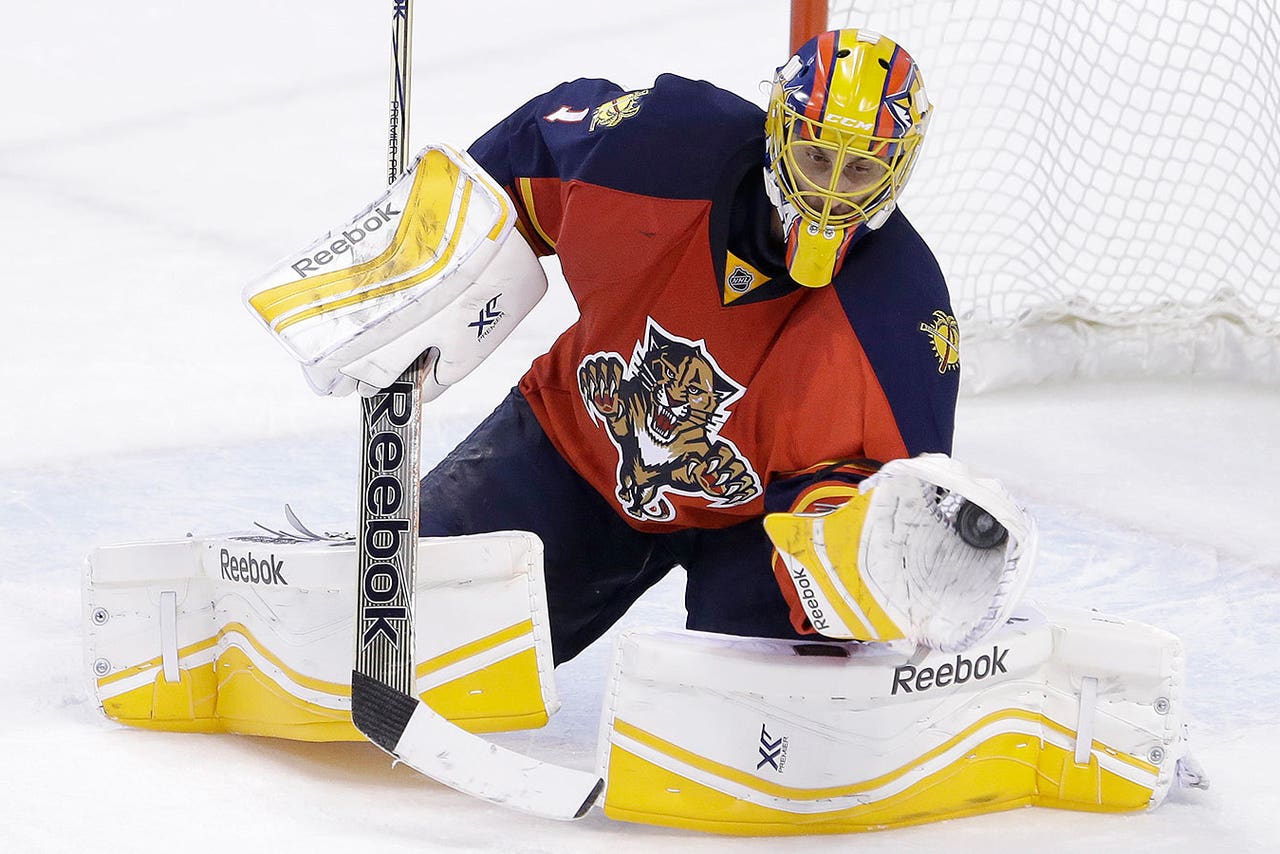 Welcome back for another edition of the Florida Panthers mailbag where FOXSportsFlorida.com's Jameson Olive answers all of your burning questions regarding the team's past, present and future.
If you would like to submit a question, you can contact Jameson on Twitter @JamesonCoop or email him at JamesonOlive@gmail.com.
@BarryARothman: If you could only call up one player from the San Antonio Rampage for the remainder of the season who would it be and why?
OLIVE: While the most obvious choice would be fan-favorite Rocco Grimaldi, I'm going to take the road less traveled and say Connor Brickley (pause for audible gasps). At this point, the Panthers know what they have in Grimaldi and the 22-year-old forward will have a great opportunity to make the big club next season. Brickely, however, remains an enigma in my eyes despite his outstanding rookie season in San Antonio. Brickley, 23, currently ranks fourth in scoring among AHL rookies with 42 points in 63 games. In March, the former University of Vermont standout is leading all Rampage skaters with 10 points in 11 games. By no means am I saying that Brickley should leapfrog more NHL-ready forwards like Quinton Howden or Grimaldi on Florida's depth chart, but if the Panthers fall out of the playoff race down the home stretch, I'd like to see the former second-round pick get a chance to test the waters.
@ChiefCub: The Panthers odds of making the playoffs are slowly slipping. How many points do you think we need out of these next nine games?
OLIVE: The way the Ottawa Senators and Boston Bruins have been playing in recent weeks, the Panthers are going to need to earn around 15 points in their final nine games to have a shot at making the playoffs. So, after Thursday's 4-1 victory over the Toronto Maple Leafs, they now need 13 points in their final eight games. At first glance, the task certainly appears daunting, but the Panthers have actually been playing exceptional hockey this month. In fact, Florida has yet to lose by more than one goal in its last 11 contests. There's no reason to believe the Panthers can't win these upcoming games and no opponent should be viewed as unbeatable.
Cameron, Fort Lauderdale: Should Roberto Luongo start both of Florida's upcoming back-to-back games against the Montreal Canadiens and Ottawa Senators?
OLIVE: Since returning from his shoulder injury, Luongo has made it clear that he is comfortable starting every game the rest of the way. That being said, it doesn't necessarily mean the Panthers should let him. Luongo, 35, has yet to play in both sides of a back-to-back this season and his recent history in such situations doesn't exactly inspire confidence. His last victory on the second half of a back-to-back came on Nov. 2, 2010 when he backstopped the Vancouver Canucks to a 4-3 victory over the Edmonton Oilers. Since then, he's lost three consecutive games in which he played the night before, the last defeat coming in January of 2013. Dan Ellis, meanwhile, did enough in Luongo's absence to earn a vote of confidence heading into this weekend, posting a 3-2-1 record with a 2.13 goals-against average and .922 save percentage in six starts. If I were in Gerard Gallant's Under Armour sneakers, I'd play Luongo against Montreal and give Ellis the nod against Ottawa. Now, before you think I'm crazy for calling for a backup during what may possibly end up being Florida's most important game of the year, it's also worth pointing out that Luongo is 0-2-0 against the Senators this season.
@KingSpencer24: In your opinion, what current San Antonio player, if any, could be a regular on the Panthers next season?
OLIVE: While several current Rampage players could potentially crack Florida's lineup next season, I personally believe that Quinton Howden will have the best chance to become a regular. With Tomas Kopecky destined for free agency come season's end, the Panthers will enter the offseason in need of a fourth-line winger and penalty killer. Howden, for all intents and purposes, makes the most sense to fill that role if Florida is looking for an in-house replacement. A two-way forward that can skate like the wind, Howden has recorded six points and one shorthanded goal in 34 games over parts of two seasons with the Panthers. To put that in perspective, the Panthers have scored exactly zero shorthanded goals in 74 games this season. Howden, 23, would not only immediately become the fastest skater on the roster, but also add an offensive threat to Florida's penalty kill that has clearly been lacking this season. Honestly, if not for a series of unfortunate injuries, I firmly believe he would have already been recalled earlier this season.
Sam, Boca Raton: Can Brandon Pirri be stopped?
OLIVE: No. I wish there was a more eloquent way of putting it, but the 23-year-old sniper is hotter than Hansel right now. The former second-round pick is averaging a goal per game over the Panthers' last seven and has scored more goals (17) in his last 22 than any player in the NHL. After posting two goals in Thursday's 4-1 victory over the Toronto Maple Leafs, Pirri now ranks second on the Panthers in goals (20) and could very well surpass injured center Nick Bjugstad, who has tallied 24, for the team lead before the end of the season.
You can follow Jameson Olive on Twitter @JamesonCoop or email him at JamesonOlive@gmail.com.
---