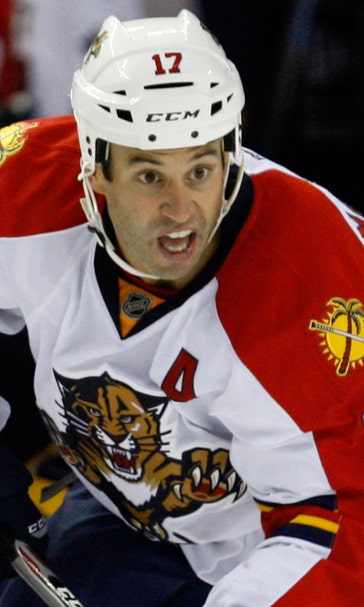 Panthers' MacKenzie shares story of his near brush with goaltending
March 4, 2015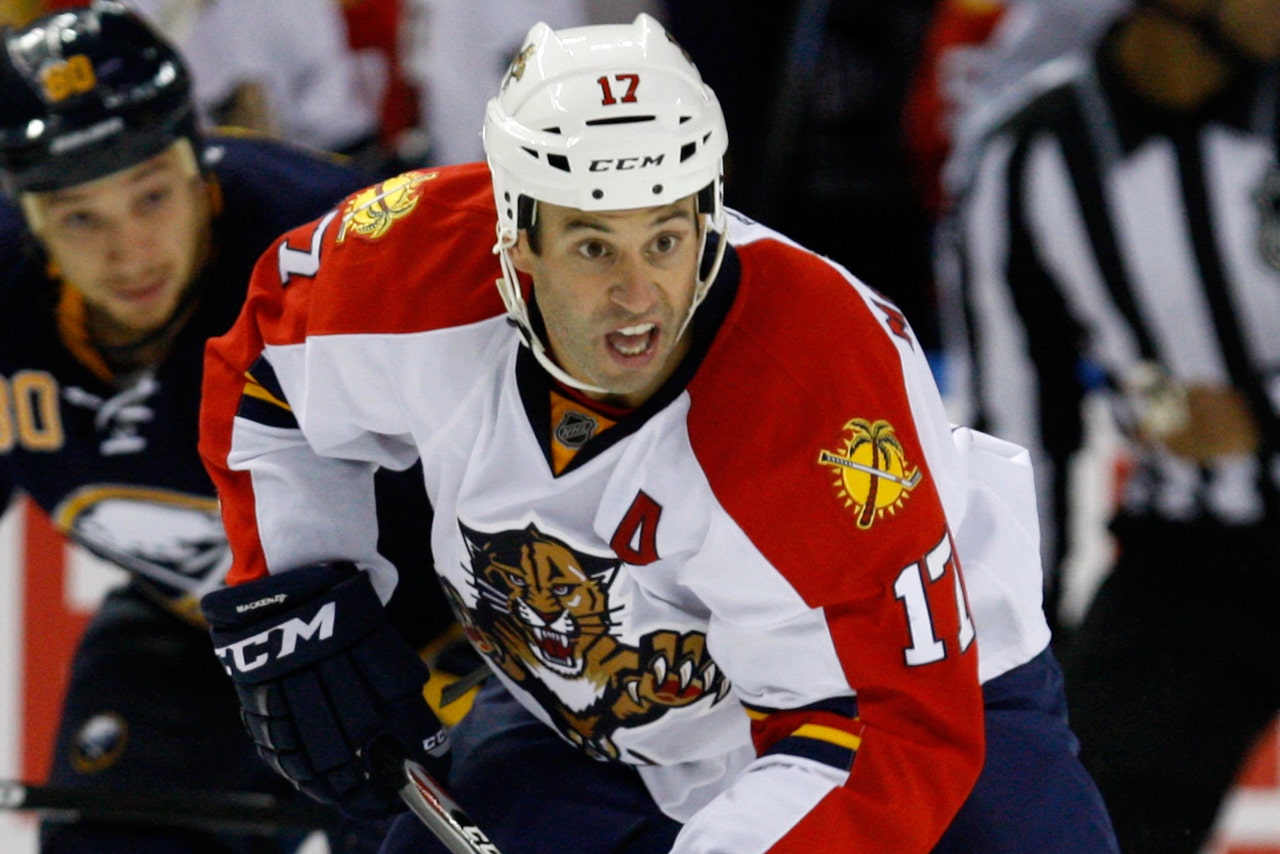 SUNRISE, Fla. -- Jokingly referred to as the team's "best ball-hockey goaltender" for his unconventional shot-blocking style, a rare turn of events nearly placed fourth-line center Derek MacKenzie between the pipes for the Florida Panthers on Tuesday night.
Following injuries to both starting goaltender Roberto Luongo and backup Al Montoya during a matchup with the Toronto Maple Leafs at the BB&T Center, the Panthers were left scrambling to find a suitable replacement in net.
With goaltending coach Robb Tallas initially deemed ineligible to play as confusion over league rules led to a nearly 15-minute delay, Panthers head coach Gerard Gallant turned to his bench and began to look for volunteers.
"When (Gallant) finally came out and said we've got to put somebody in, I said I'd go, and he said, 'Hurry up,' " MacKenzie said, doing his best Gallant impression. "That was the extent of it. It was just kind of a quick decision."
With that, MacKenzie rushed down the tunnel and into the dressing room. Unable to fit into either Luongo or Montoya's bulky gear, the 5-foot-11 forward says he hurriedly began to strap on Tallas' smaller pads.
His equipment now almost completely on, save for the chest protector, MacKenzie was informed that Tallas had been cleared to play and that he would have to quickly strip down and return the gear.
"It was all within about five minutes," said MacKenzie. "I had two guys tying up pads and my equipment [was] flying off. It was pretty funny."
Throughout this entire ordeal, the 33-year-old veteran managed to remain upbeat and somehow never felt any nerves as the eye's of the hockey world curiously converged on Sunrise.
"There probably should have been," MacKenzie said with a laugh. "I don't know why there wasn't. Maybe I was in a little disbelief."
In the end, neither MacKenzie nor Tallas were needed as Luongo would end up making a surprising return to the game where the Maple Leafs would go on to defeat the Panthers, 3-2.
Looking back on what could have been, MacKenzie admitted that he really didn't know what he would have done if his number had been called.
"The only thing I could think of at the time was: 'When I skate out on the ice, do I go down and do what normal goalies do?' " MacKenzie said with a laugh. " 'Do I shuffle the crease, push the snow aside and act like I know what I was doing?' After that, I wasn't sure what I was going to do."
Luckily for MacKenzie, Panthers general manager Dale Tallon said after the game that the team most likely would have considered playing without a goaltender, rather than trusting a forward to get the job done.
"I don't blame him," MacKenzie said with a smile.
"I always joke that when I'm done playing I'm going to be a goalie in men's league."
You can follow Jameson Olive on Twitter @JamesonCoop or email him at JamesonOlive@gmail.com.
---
---