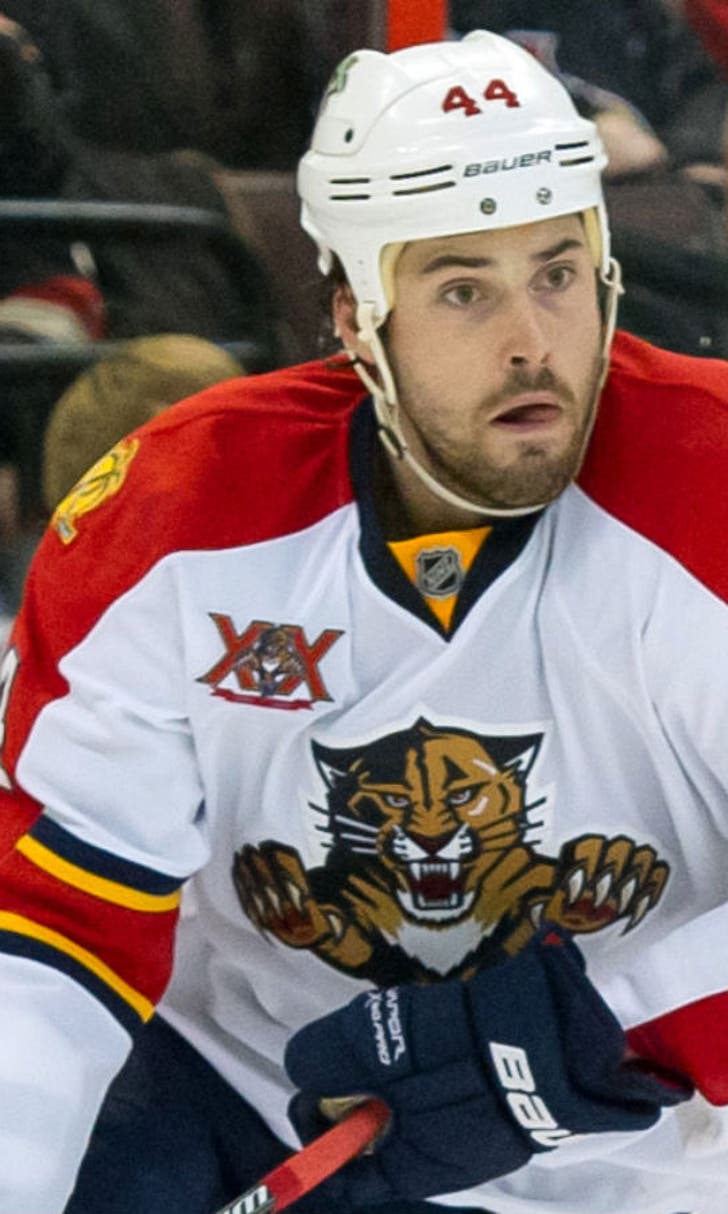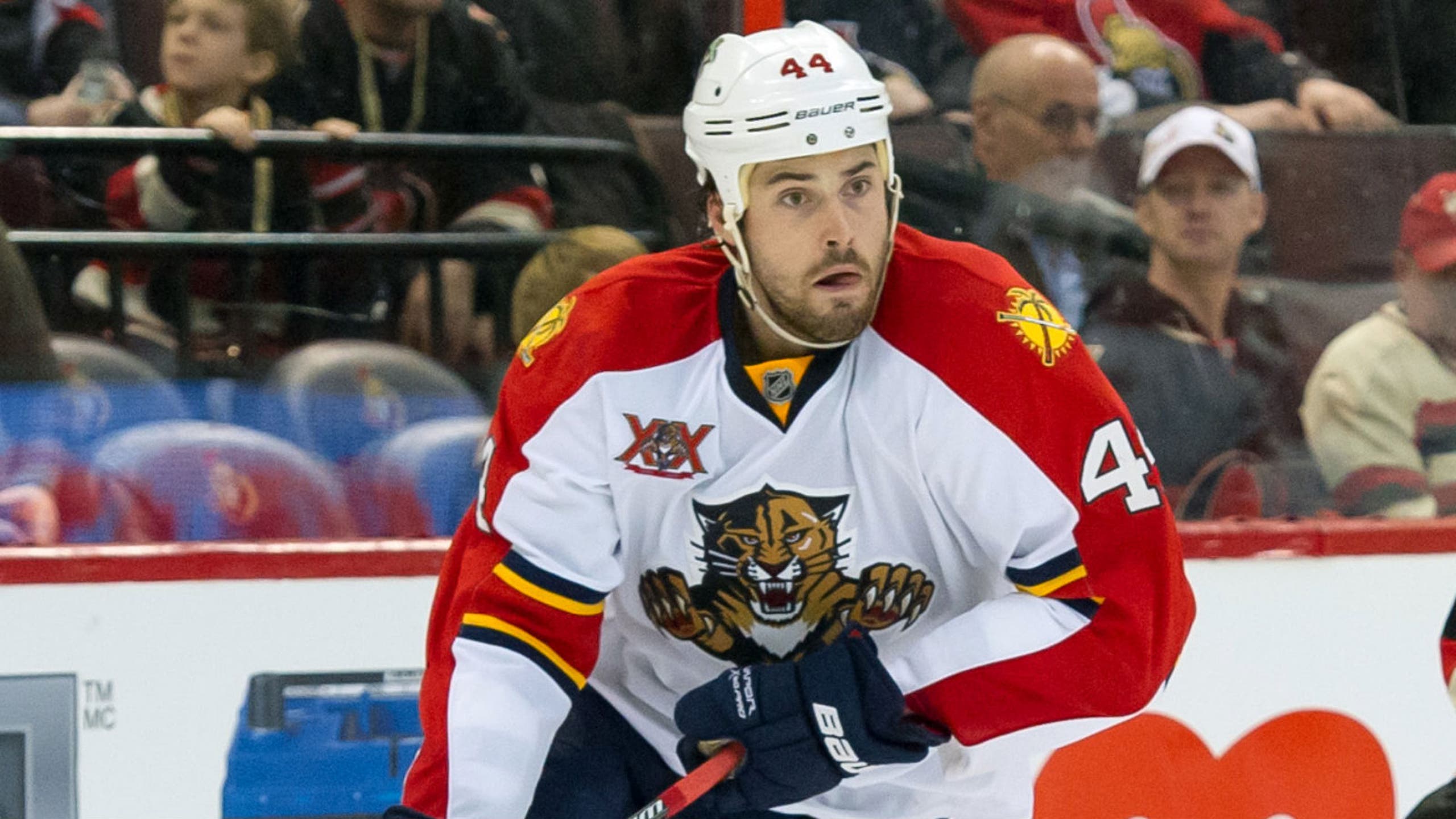 Panthers D Erik Gudbranson out after orbital surgery
BY foxsports • December 23, 2013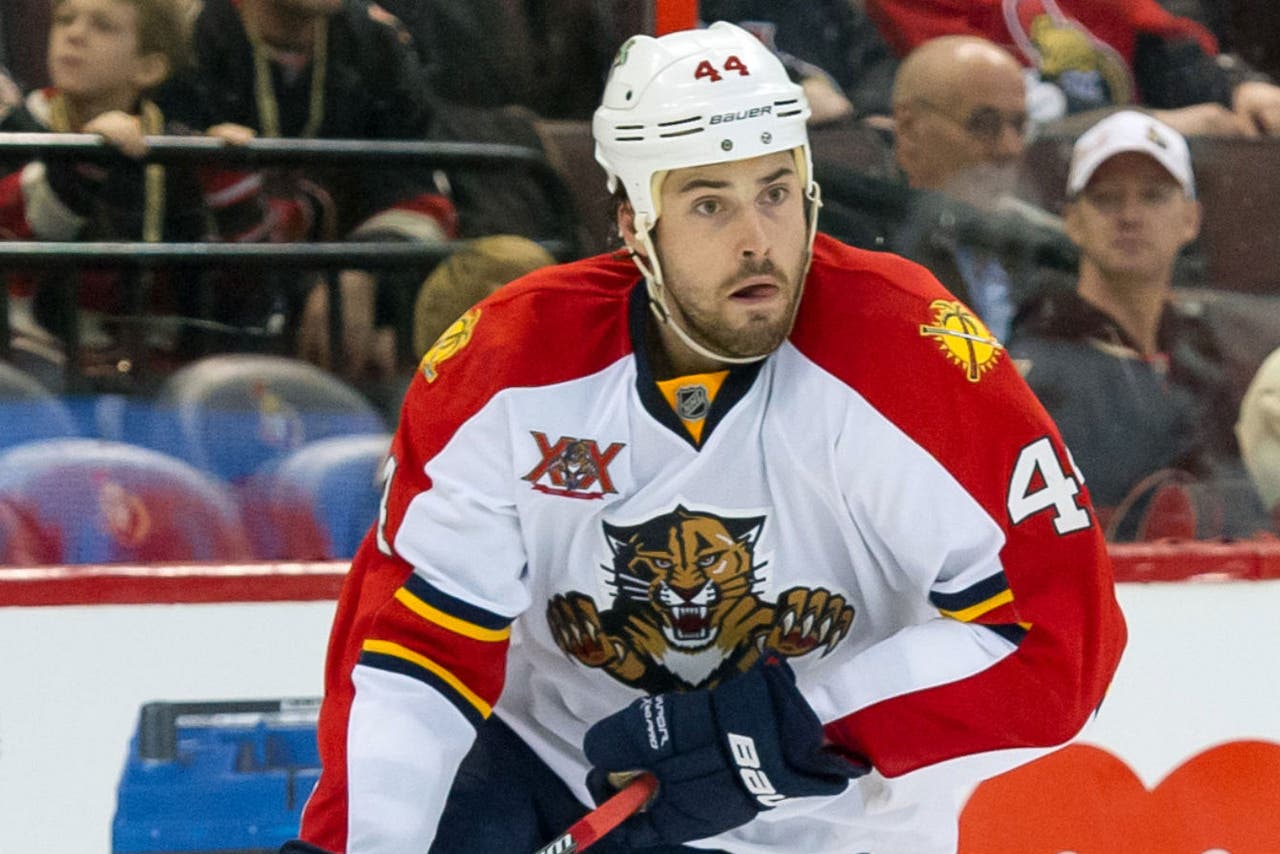 SUNRISE, Fla. -- The Florida Panthers will be without defenseman Erik Gudbranson for an unspecified amount of time following orbital bone surgery, general manager Dale Tallon announced Monday.
Gudbranson, who suffered the injury in Friday's 5-2 loss to the Winnipeg Jets, underwent surgery Monday morning. A full recovery is expected. Tallon said the defenseman could be out "two, three weeks, probably."
"It depends on how he recovers," Tallon said.
When the former first-round pick returns to the lineup, Tallon said it is "more than likely" Gudbranson will wear a cage as healing continues.
To take Gudbranson's spot in the lineup, the Panthers recalled Alex Petrovic from the San Antonio Rampage of the American Hockey League.
Florida's second-round pick in 2010, Petrovic is known for his physical game, similar to that of Gudbranson's. Petrovic appeared in six games with Florida at the end of last season, registering 25 penalty minutes.
Petrovic was in the lineup paired with defenseman Dylan Olsen on Monday when the Florida Panthers faced off against the Tampa Bay Lightning.
With the Rampage this season Petrovic has two goals and nine assists in 30 games.
"We talked to Tom Rowe, our coach down there," Tallon said. "You'd ideally like to have a lefty-righty defense pairing, and he's a big right-hand shot. He's taking Guddy's place. The practical decision is to bring him up."
Through 37 games, Gudbranson has two goals and five assists. He ranks fourth among Panthers defensemen with an average of 18:50 minutes of ice time. He had emerged as part of one of Florida's more steady pairings alongside newcomer Olsen.
---