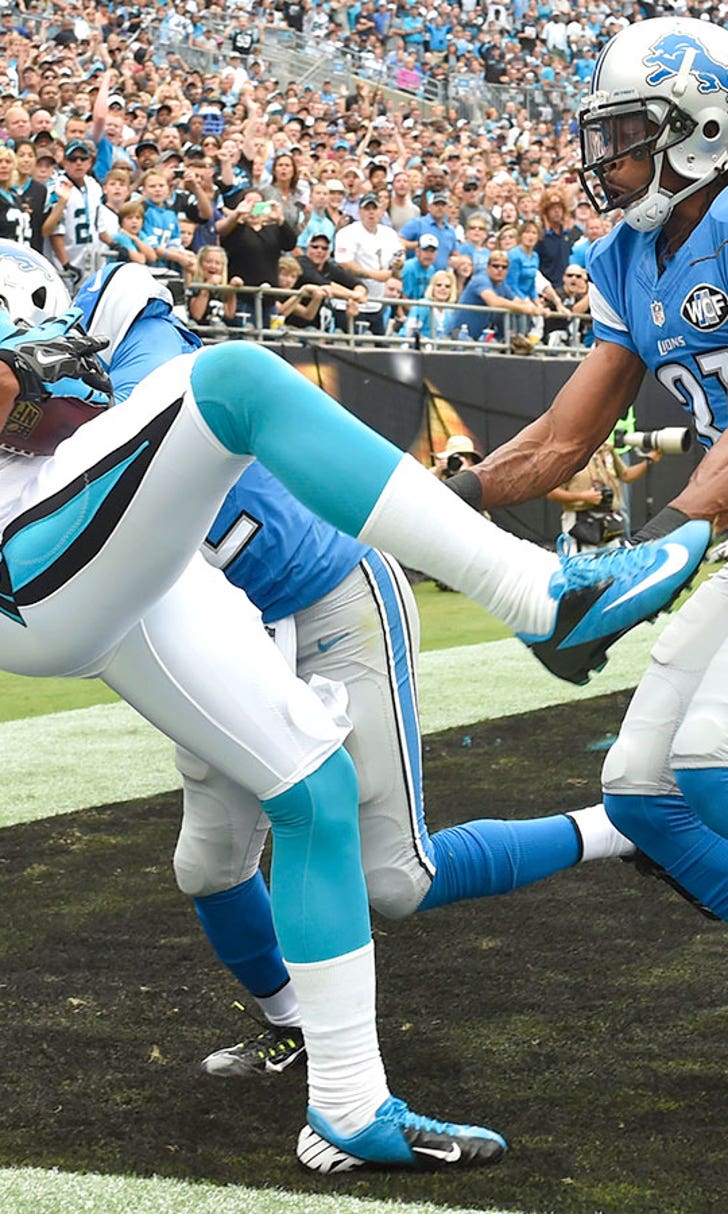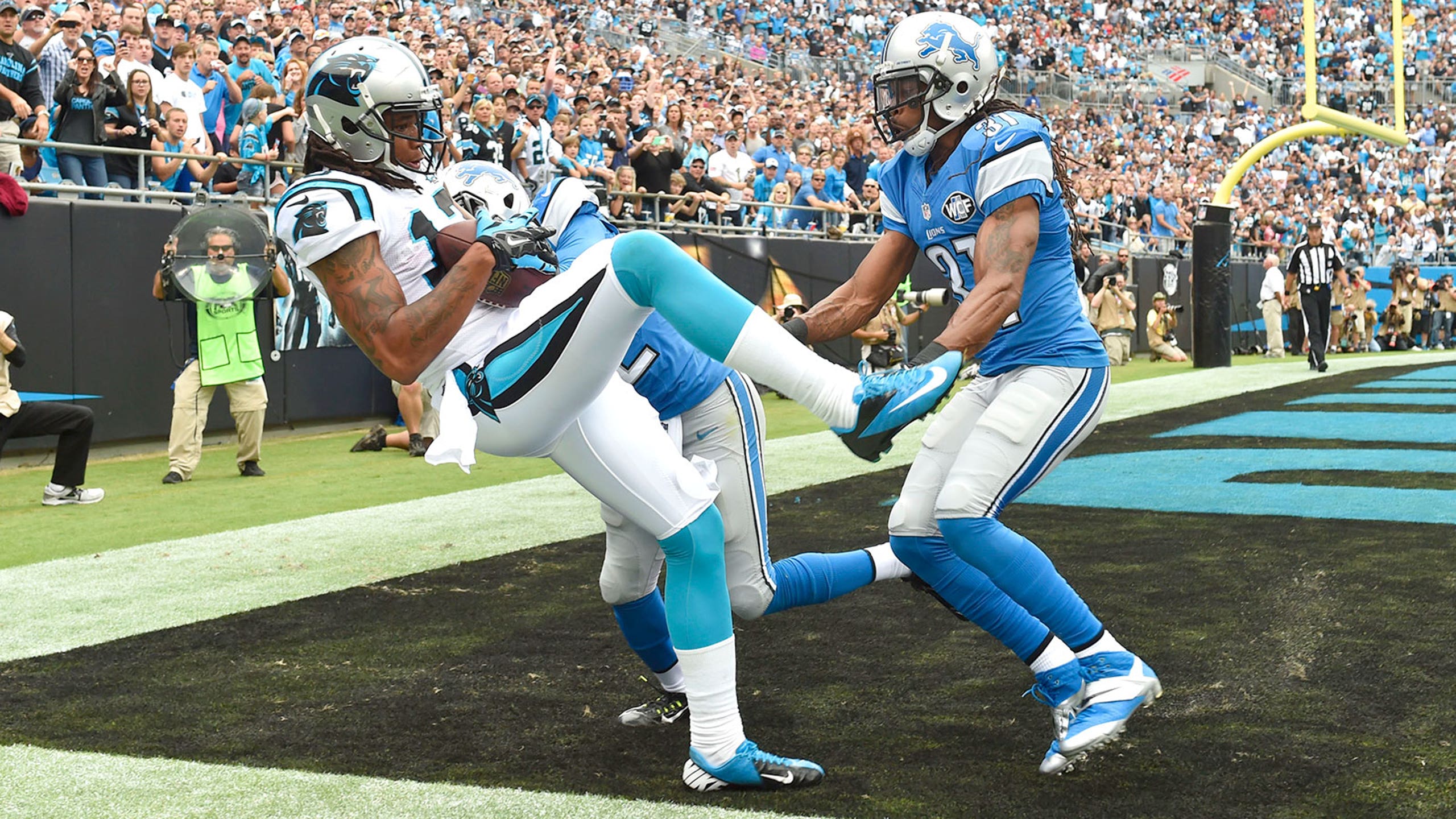 Panthers' Benjamin (hamstring) to remain sidelined until training camp
BY foxsports • June 17, 2015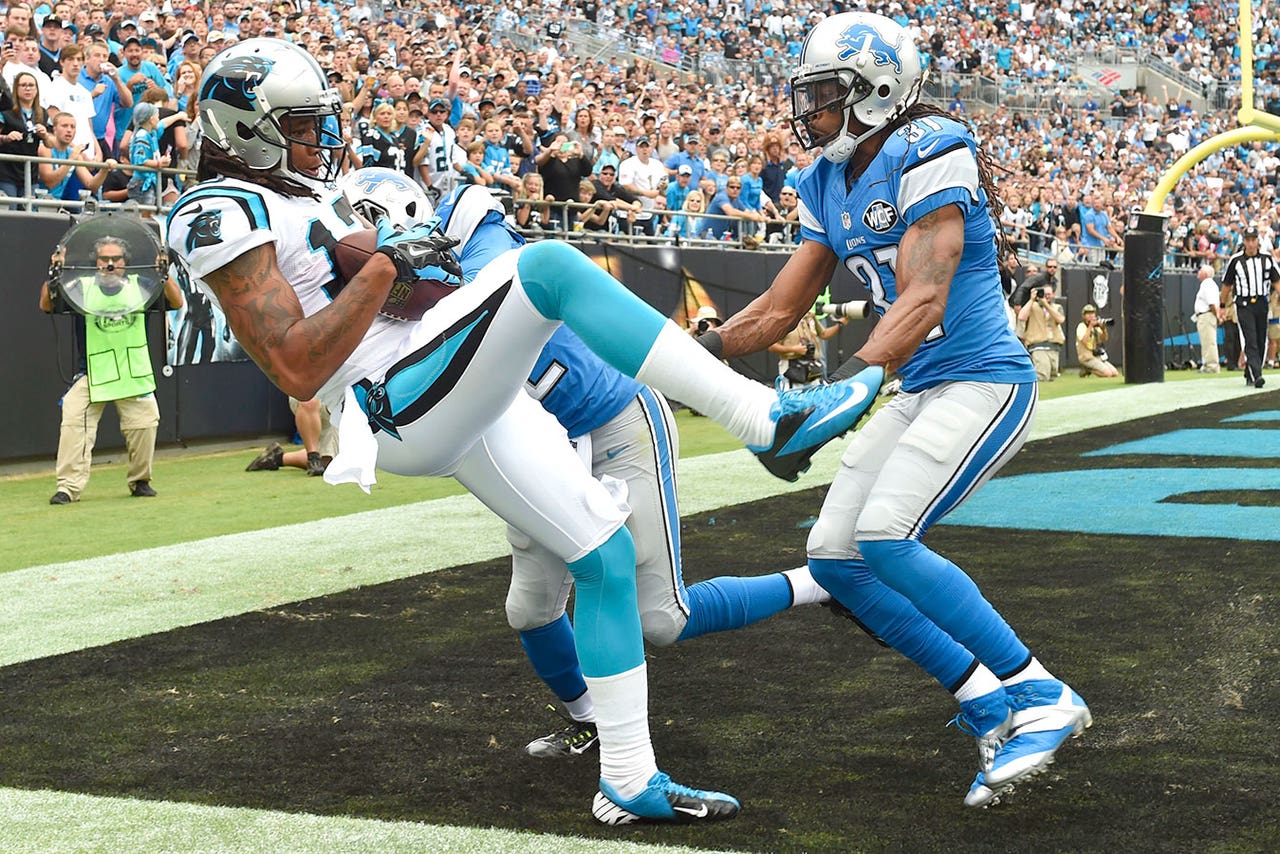 CHARLOTTE, N.C. -- Once is a fluke.
Twice is a coincidence.
Three times becomes a trend.
Right now, the trend involving Carolina Panthers top wide receiver Kelvin Benjamin isn't a good one.
Once again, Benjamin missed practice time Wednesday during minicamp because of issues with his right hamstring -- the same leg that cause the 2014 first-rounder to miss the majority of OTA sessions over the previous three weeks.
The reason for the hamstring issues may be attributed to a problem that plagued Benjamin at Florida State -- carrying extra weight.
"It could be as simple as weight," says Panthers head coach Ron Rivera. "(Benjamin" did come in a little heavy and he had to work himself into shape, or diet or something. We're going to take a look at it and make sure it's not a chronic issue with him. He's too good a football player to have on the sideline."
Benjamin came to Florida State as one of the nation's prized recruits. However, he showed up to Seminoles camp, as a freshman, at nearly 260 pounds -- approximately 20 more than desired by the FSU coaches.
The weight issue was so bad that Benjamin redshirted his freshman year.
The following season, Benjamin lost a lot of weight, but he still had some issues with it. In Year 3, the extra weight was officially gone -- and his talent rose to meet the high expectations.
As a member of the Panthers, Benjamin lists at 243 pounds.
Last season, Benjamin caught 73 passes for 1,008 yards and nine touchdowns. The only major knock: He led the NFL in dropped passes.
Now, with the hamstring issues resurfacing, Benjamin won't see the practice field until training camp in late July.
Given the soaring temperatures in Charlotte, and with the Panthers nearing their fourth straight week of practice activity, it doesn't take much for frustrations to mount.
On Wednesday, two separate fights broke out between offensive and defensive linemen during practice -- one early and one late.
Some coaches like to see the occasional practice-field scrum, as a show of toughness.
Rivera isn't among that group.
"It'll happen and the same thing will happen in training camp, unfortunately," he said. "It's unfortunate and inevitable, and I think the heat really had a little bit to do with it."
Rivera's greatest concern: There were punches thrown in each fight, which is really silly. Players are wearing helmets and pads. That often leads to hand injuries.
"I don't like the fight, but I do like the fact there was a standoff," Rivera said. "I was disappointed. The heat, the fatigue -- but there's no place for it. I talked to both guys privately and just made sure they knew how I felt about it.
"You've got to treat each other like brothers, and if you had a fight with a brother, you wouldn't swing at him, you'd probably want to make sure you talk to your mom and dad. My office is open."
---