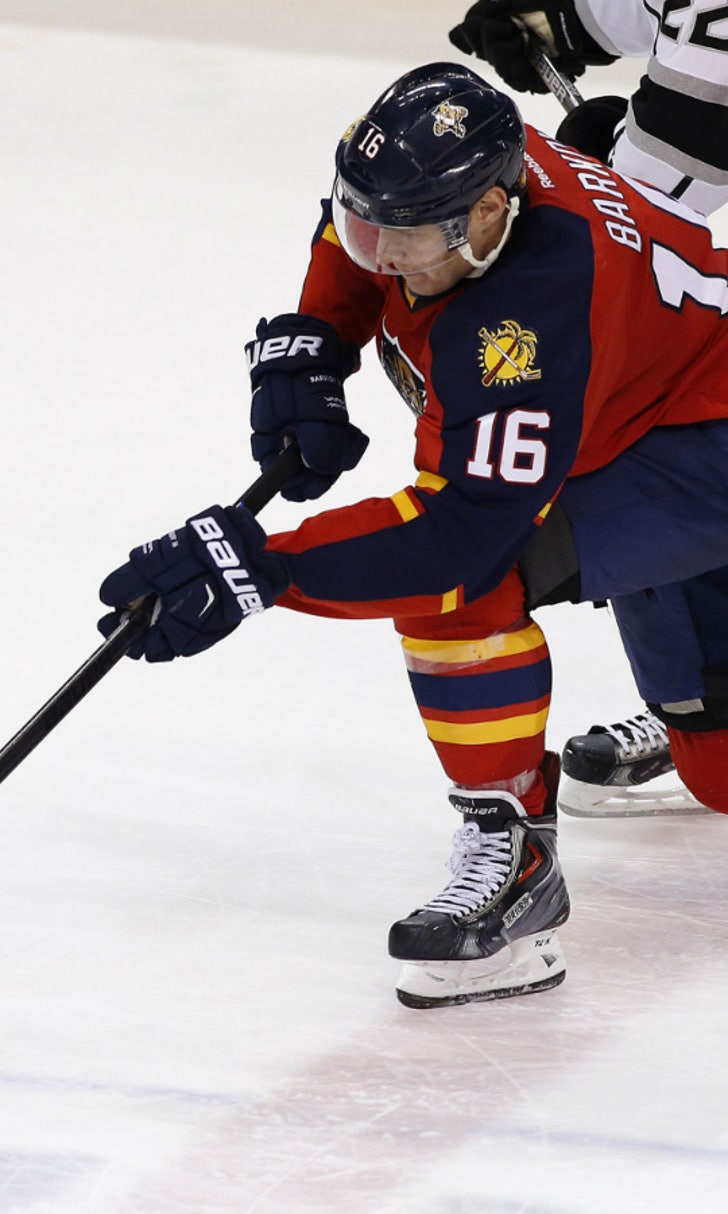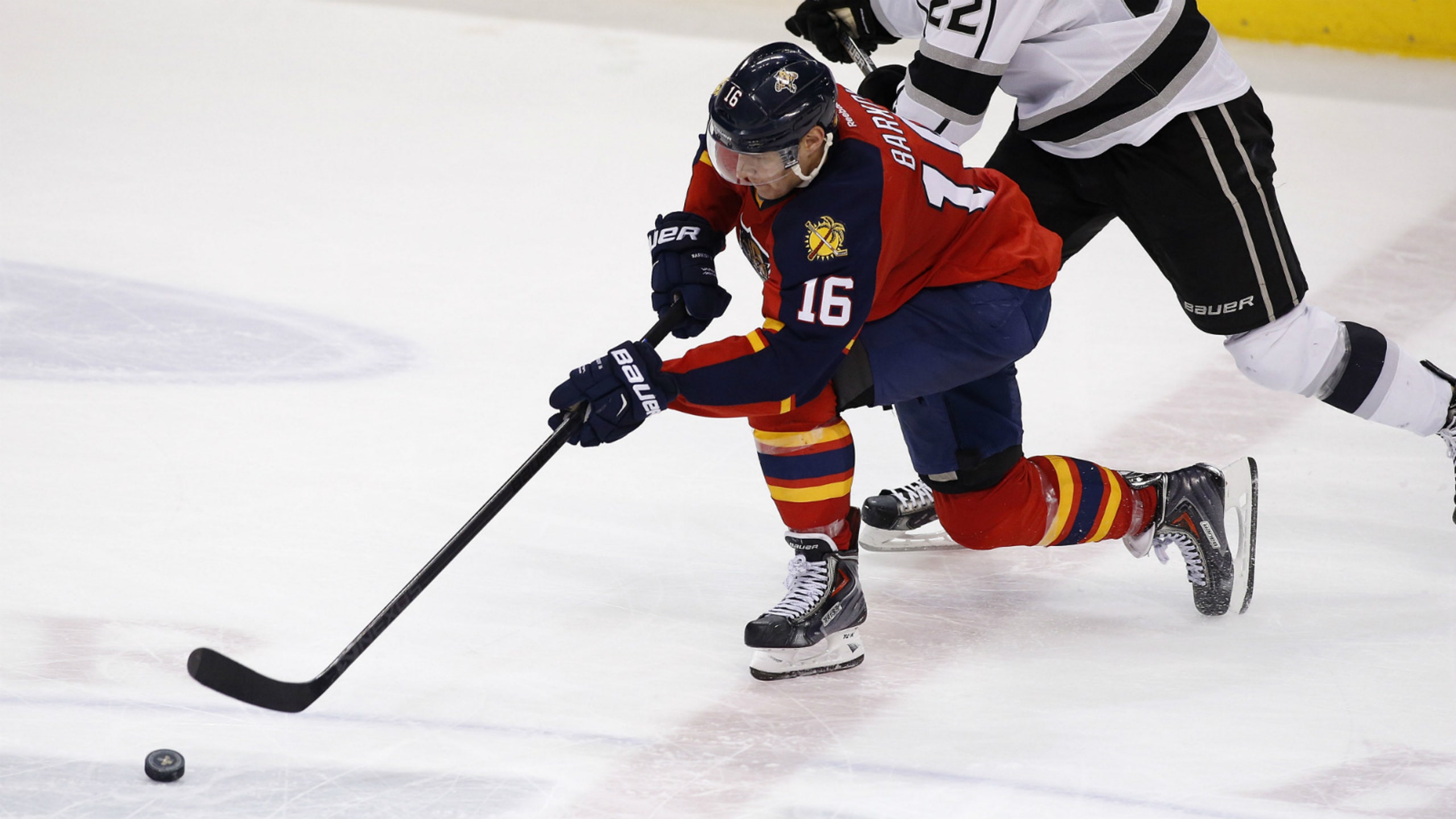 Panthers' Barkov exuding confidence after shaking off sophomore slump
BY foxsports • February 9, 2015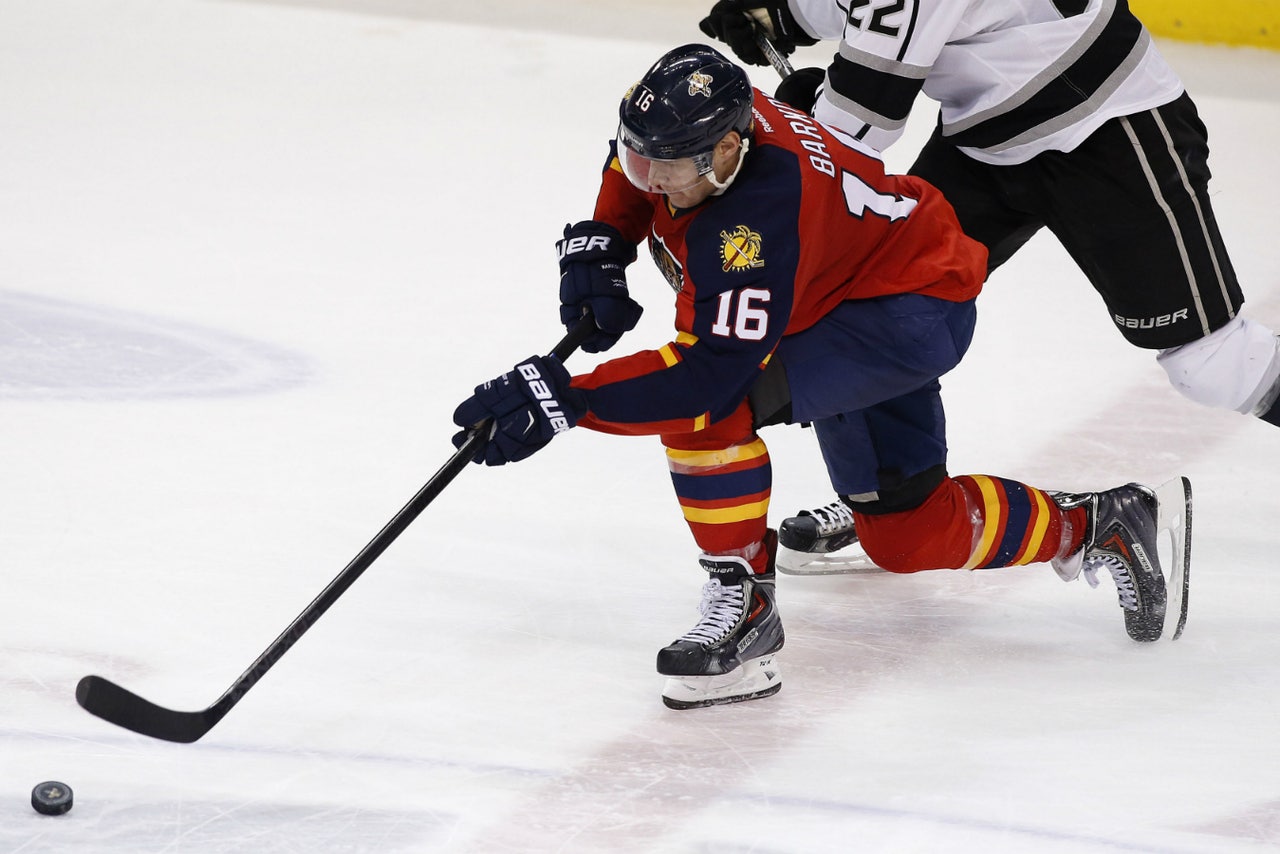 CORAL SPRINGS, Fla. -- As reticent as he is talented, Florida Panthers second-year center Aleksander Barkov prefers to let his play on the ice do the talking for him.
Well, after a slow start to his sophomore season, the tune of his game has quickly escalated from a whisper to a wail as the 19-year-old has notched five goals and 10 points in his last 12 games for the playoff-hopeful Panthers.
"Of course I feel good right now," Barkov said Saturday from the team's practice facility. "I feel a lot more confident than I was at the beginning of the season."
The No. 2 overall pick in the 2013 NHL Draft, Barkov battled through multiple knee injuries as a rookie, but still managed to record eight goals and 24 points in 54 games as Florida's top-line center. Through the first 26 games of this season, however, he recorded just two goals and six points.
"I think everybody has a second-year slump," said Barkov, a native of Tampere, Finland. "I had it before, but I think I'm good right now. I'm not thinking about the beginning of the season anymore, I'm thinking about (the) next game. I think I've got pretty good linemates and they give me confidence."
Of Barkov's current linemates, none have benefited more from the muted Finn's midseason resurgence than right winger Jonathan Huberdeau, who has notched five goals and 11 points in his last 16 games.
"I always knew he was a good player, and I think he knows it," said Huberdeau, who registered nine goals and 28 points in 69 games during his sophomore campaign. "It happened to me last year and a little bit this year. But when you get going, your confidence comes back and I think he's playing really well. He's such a talented player and he's going to be a star in this league."
Less than a year removed from a sophomore slump of his own, Huberdeau, the No. 3 overall pick in the 2011 NHL Draft, admitted that there were no forced words of encouragement or motivational  speeches directed at Barkov as he fought through his early-season struggles. Instead, a hands-off approach was deemed a more-fitting remedy, given Barkov's reserved demeanor.
"I kind of left him alone," Huberdeau said. "You don't really want to focus on the situation and I really didn't want to bother him. I know how he feels. He was really happy and he never gave up and that's why he's doing well right now. I'm happy and fortunate that I can be with him and share in his success."
For Barkov, success and failure have always gone hand in hand.
When one facet of his game isn't quite working, another aspect is being perfected. Rather than dwelling on the offensive woes that marred the first two months of his season, Barkov said that he instead took solace in polishing his defense, an area in which he is currently holding opponents to a team-leading 23.2 shots per 60 minutes.
His confidence may have waned, but his patience never faltered.
It takes several poor games to fall into a rut, but only one good game to breakout.
"I think ever since that breakout game he had in Vancouver, where he played an unbelievable game, he's been real confident and he's feeling real good about his game," said Panthers head coach Gerard Gallant, who recalled Florida's 3-1 victory over the Canucks on Jan. 8 in which Barkov scored the game-winning goal.
He's real happy to see pucks going at the net, and he's definitely playing with a lot of confidence."
You can follow Jameson Olive on Twitter @JamesonCoop or email him at JamesonOlive@gmail.com.
---
---