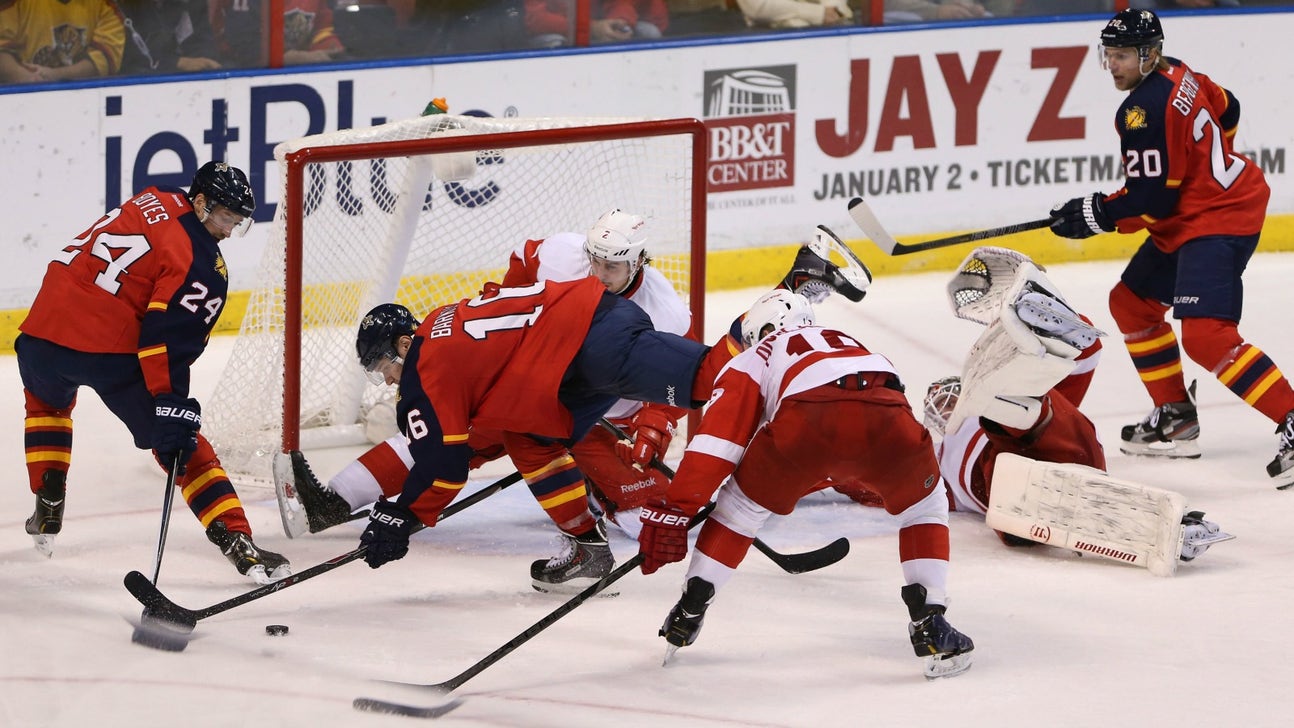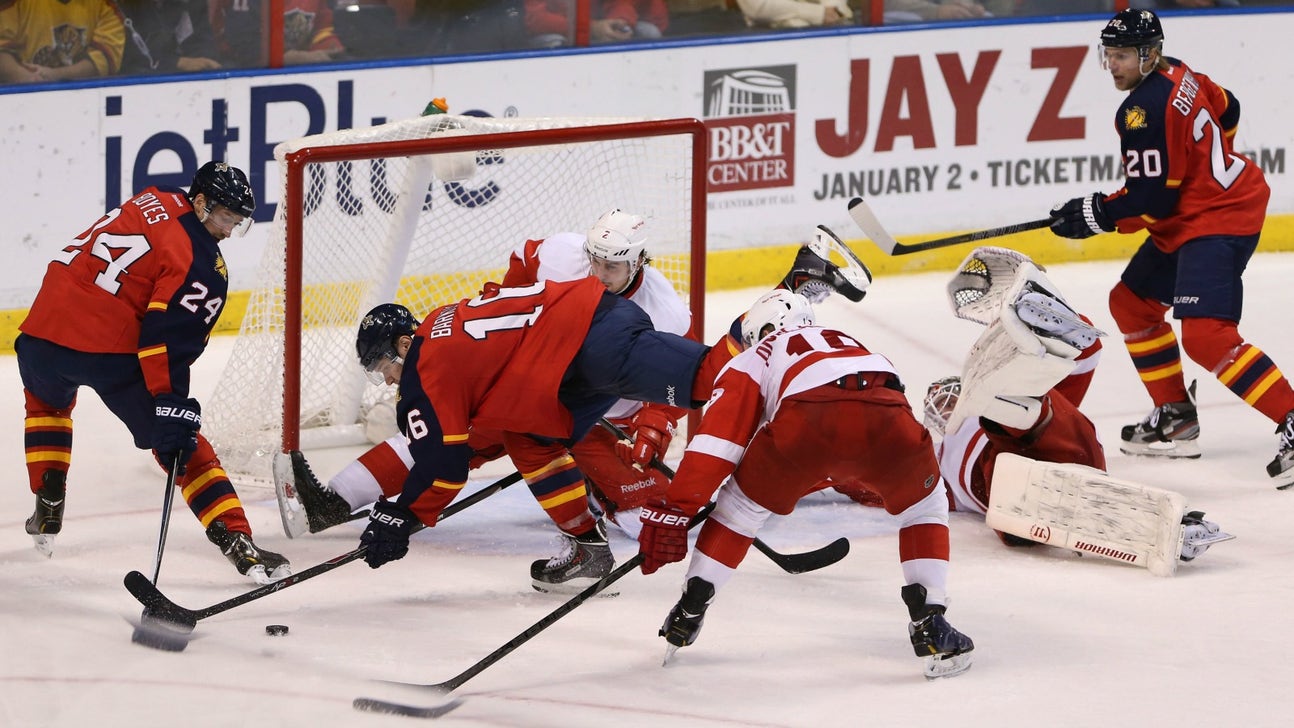 Panthers at Red Wings game preview
Published
Jan. 25, 2014 1:47 p.m. ET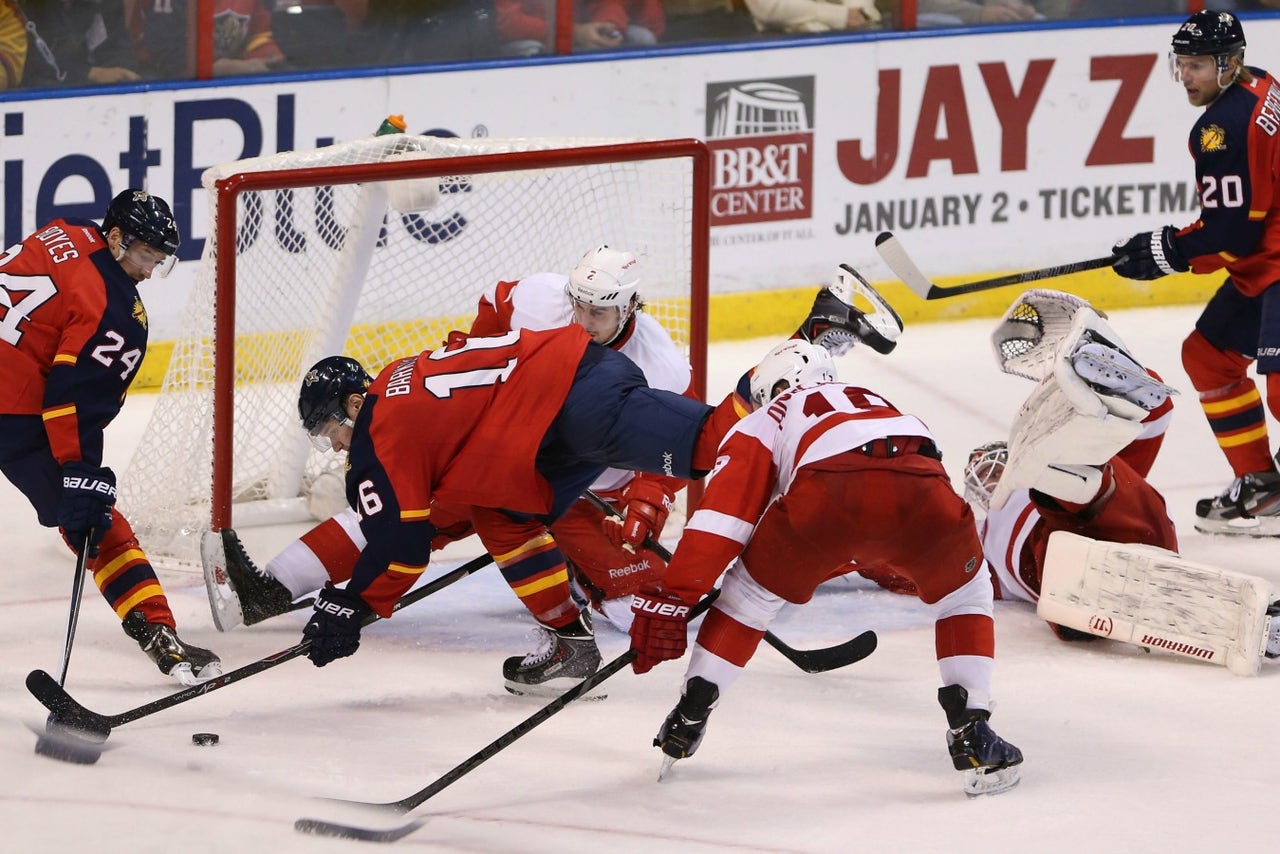 Game time: 5 p.m. ET, Sunday
TV: FOX Sports Florida
Though still dealing with injuries to some key players, the Detroit Red Wings are playing better at home.
They'll try for a season-high third consecutive home victory Sunday against the Florida Panthers.
Two nights after rallying to beat reigning Stanley Cup champion Chicago 5-4 in a shootout, Detroit (23-18-10) took control from the beginning of Friday's 4-1 victory over Montreal. Henrik Zetterberg, Gustav Nyquist and Niklas Kronwall each had a goal with an assist and Jonas Gustavsson made 30 saves as the Red Wings won back-to-back home games for the first time since Oct. 12-15.
Detroit is 9-11-7 at Joe Louis Arena, but 3-1-1 there this month.
"Obviously, (it's) real important. It's like anything, some years you win lots of games at home and some years you don't," coach Mike Babcock said. "But we have an opportunity here on Sunday to keep things going and we'd like to."
Though the Red Wings' current success is modest, it's come while stars Pavel Datsyuk (lower body) and Johan Franzen (concussion) remain out indefinitely. Goaltender Jimmy Howard (knee) hopes to return next week after missing the last two contests. Forward Joakim Andersson could play Sunday after sitting out the last five with a lower-body injury.
Daniel Alfredsson returned from his six-game absence with a back injury and assisted on Zetterberg's first-period, power-play goal.
The Red Wings' eight non-shootout goals in the last two games are one more than they recorded while losing four of the previous six.
"Try to get a template that we can hang our hat on and play every night," defenseman Kyle Quincey said.
"It's hard to tell the boys to keep going and it'll come, but then you play Chicago and we end up scoring (four) goals and winning and now you're saying, 'Keep playing like that.' Again we scored four goals (Friday) and I think we believe if we keep playing like that we'll be OK."
Zetterberg has two goals and six assists through the first four of this five-game homestand that followed a four-game stretch where he went without a point.
He had a goal in Detroit's 4-3 win at Florida on Dec. 28. The Panthers (20-24-7) had won the first two meetings this season, 2-1 at Joe Louis on Dec. 7 and 3-2 at home in a shootout three days later.
Florida is in the midst of a 3-1-1 stretch away from home and can match a season high with a third consecutive road victory if it's able to bounce back from Friday's 3-2 home loss to Colorado. Scottie Upshall scored twice in the third period and Florida outshot the Avalanche 20-6 over the final 20 minutes but the Panthers were unable to overcome a 3-0 deficit.
"We're looking for an effort early in the game with urgency," interim Panthers coach Peter Horachek. "They fought back, got close, but that's not good enough. That's why you've got to play 60 minutes, have that consistency. We're working on that."
Upshall is second on the team with 23 points, but Friday was the fourth time in his last 19 contests that he's recorded one. He has three points (one goal, two assists) in 20 career games versus Detroit, and none in his last seven.
Florida rookie Aleksander Barkov has a team-leading 24 points but could miss a second straight contest with a knee injury.
---