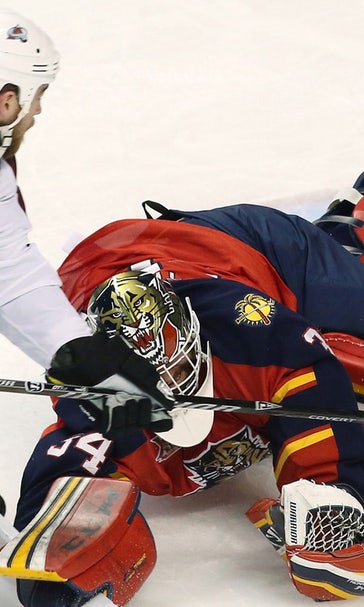 Panthers at Maple Leafs game preview
January 29, 2014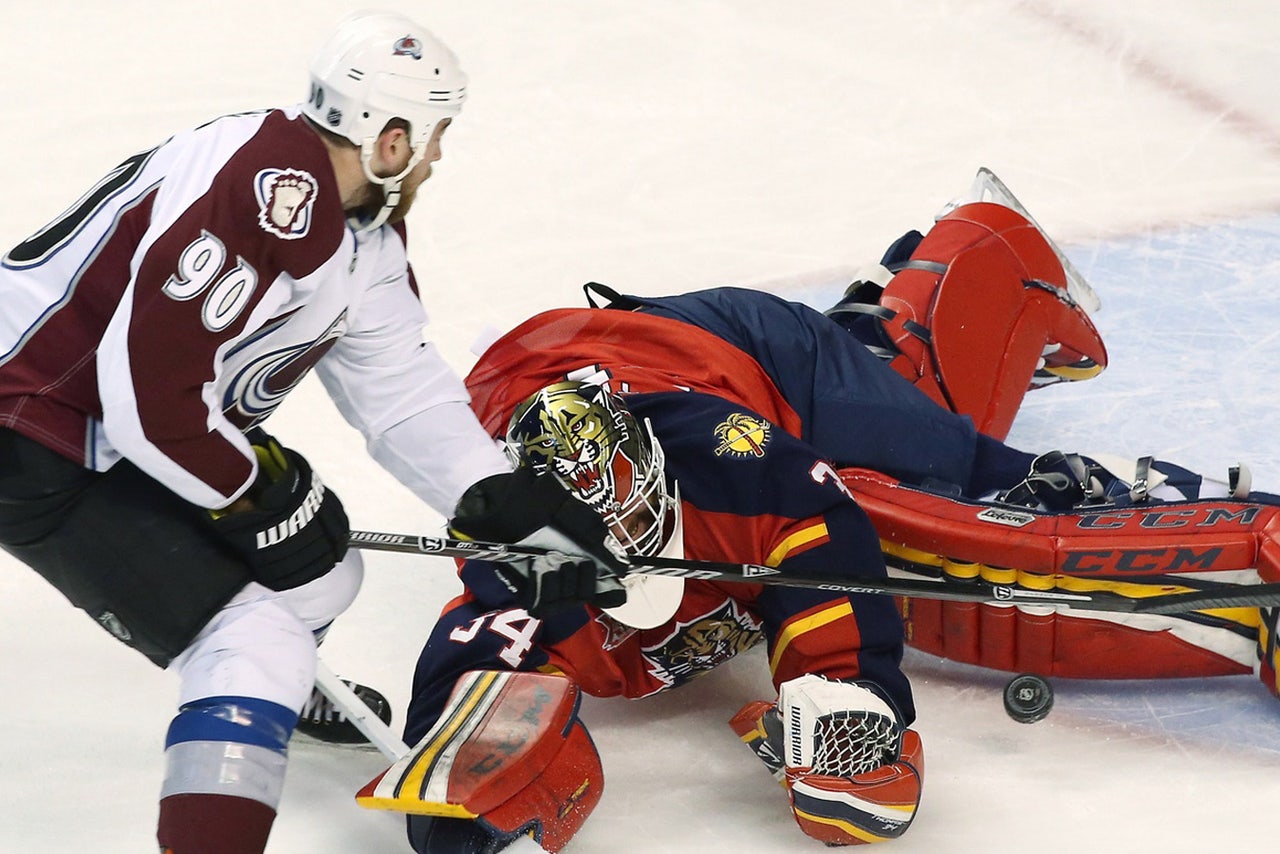 TIME: Thursday at 7 p.m.
TV: FOX Sports Florida
Continued strong play at home has the Toronto Maple Leafs back on track after two consecutive road defeats.
The Maple Leafs can match a season high with their fifth straight home victory Thursday night against the Florida Panthers.
Toronto had won a season-high six in a row before losing at Dallas and Winnipeg, but rebounded with a 3-2 home victory over Tampa Bay on Tuesday. Nazem Kadri scored twice and Jonathan Bernier made 40 saves for the Maple Leafs (28-21-6), who are 7-1-1 since losing four in a row.
''We had a great game (Tuesday) and we just have to stick with the system,'' said Kadri, who has three goals and six assists in seven contests.
Toronto, which won five straight at home Oct. 22-Nov. 19, has posted three one-goal victories -- two in a shootout -- during its four-game run at Air Canada Centre.
Bernier was the difference Tuesday as he went post-to-post with 3:18 remaining to rob Lightning star Martin St. Louis on a one-timer. He is 7-1-2 when facing at least 40 shots this season.
''We're really lucky to have him,'' said teammate James van Riemsdyk, who matched a career high with his 21st goal and sixth in 10 games.
The Maple Leafs are 7-2-1 at home since Florida (21-25-7) snapped a three-game series losing streak with a 3-1 victory at Toronto on Dec. 17. Panthers forward and Toronto-area native Brad Boyes scored his third goal in four games against the Maple Leafs to seal the victory.
Boyes scored his team-leading 14th and second in as many contests Tuesday, but the Panthers were unable to overcome a 4-0 deficit as their three-game road winning streak ended with a 6-2 loss to Boston.
Florida did snap an 0-for-41 power-play drought with Dmitry Kulikov's goal early in the third period. The Panthers are last in the NHL at 9.2 percent on the power play, and they're 0 for 9 in the last four games against Toronto.
''It gives you a little something to work with,'' coach Peter Horachek told the Panthers' official website. ''There's some success from some of the things you tried to do and some traffic. That is overshadowed by the rest of the game, it's just disappointing.''
Ex-Bruin Tim Thomas allowed his highest goal total of the season Tuesday after he won in Sunday's 5-4 victory at Detroit. Thomas has posted a 1.80 goals-against average during a five-game winning streak against the Leafs.
Backup Scott Clemmensen has allowed one goal each time in winning his last two starts. He made 28 saves at Toronto last month.
The Panthers are expected to play a fourth straight game without rookie Aleksander Barkov, who is tied for the team lead with 24 points but is dealing with a lower-body injury.
Toronto star Phil Kessel's seven-game point streak (five goals, five assists) against Florida ended last month. He's recorded seven goals and 10 assists in his last 10 games overall.
---