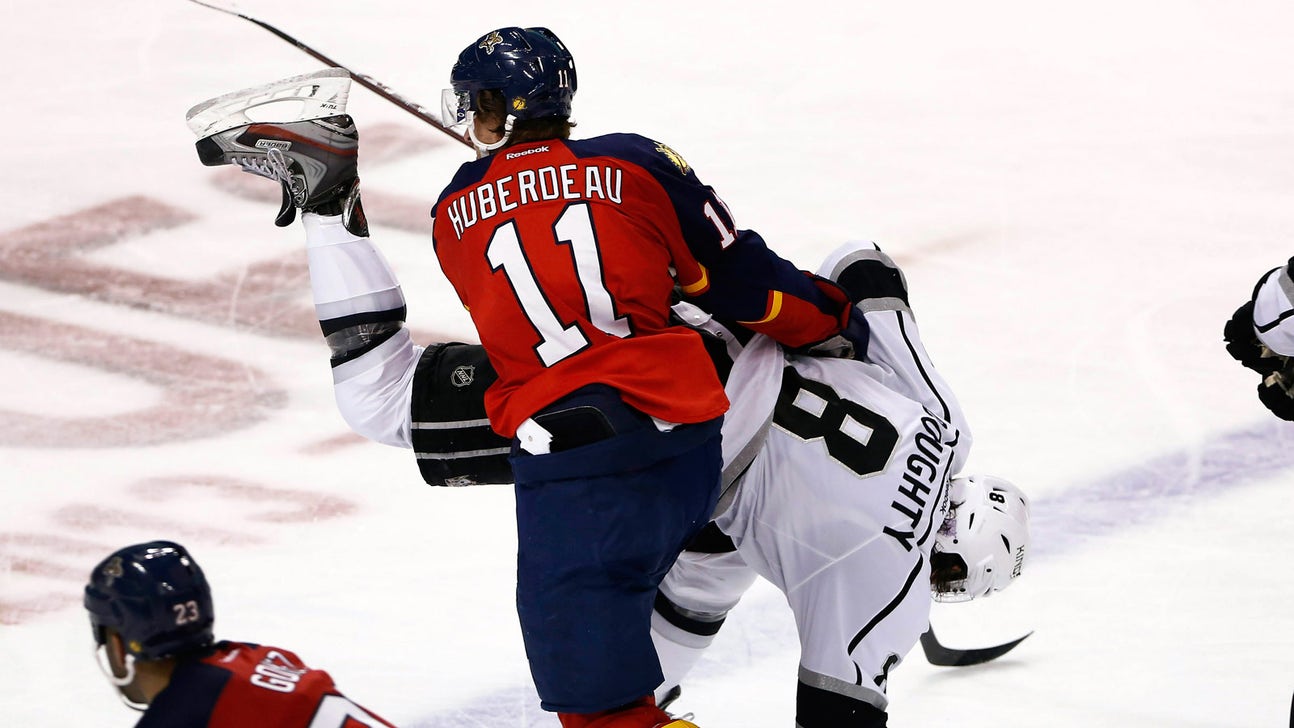 Panthers at Kings game preview
Published
Mar. 21, 2014 9:46 p.m. ET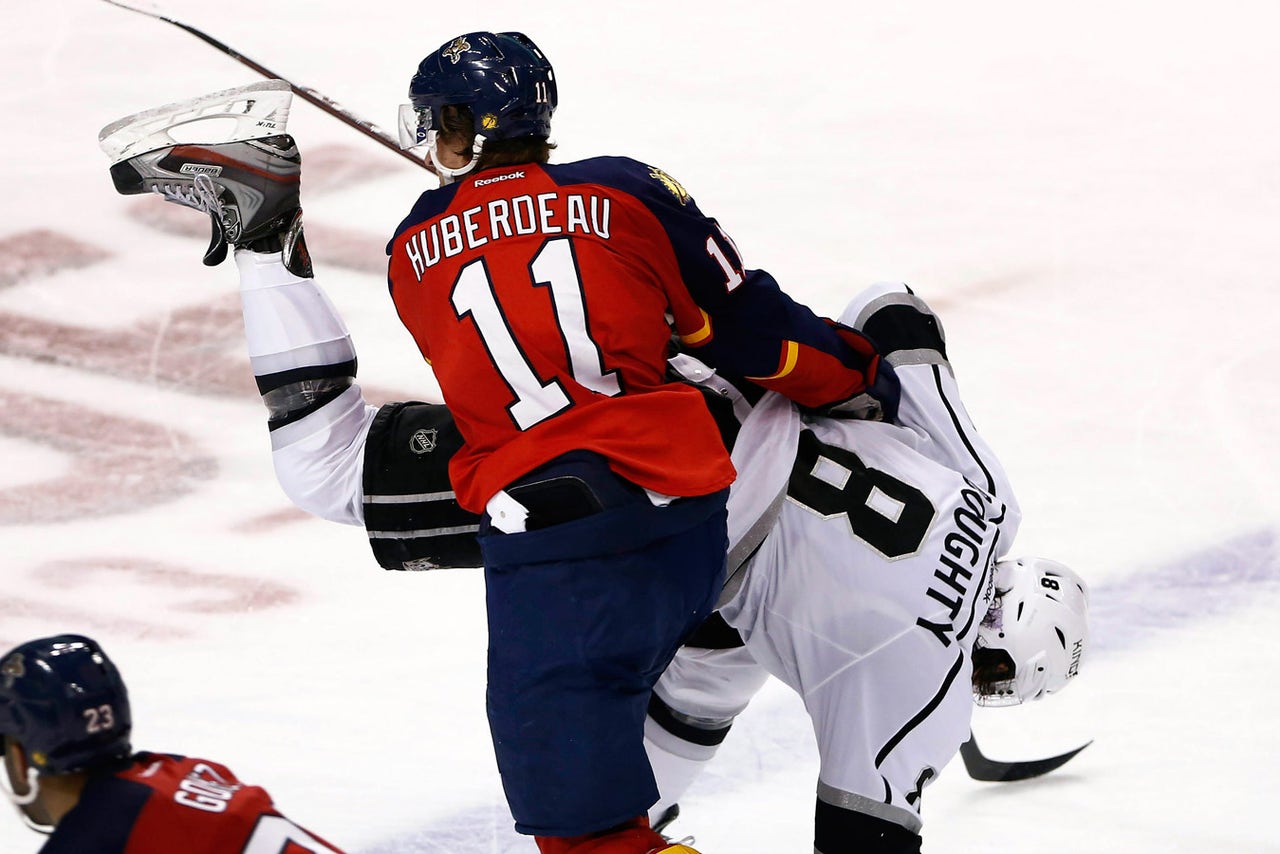 Jonathan Quick is already a major part of Los Angeles Kings history, having led the franchise to its first Stanley Cup two years ago.
He's on the verge of adding to that legacy.
Before potentially getting a chance to lead another playoff run, Quick could become Los Angeles' winningest goaltender Saturday against the visiting Florida Panthers.
Quick was awarded the Conn Smythe Trophy after helping the Kings win the 2011-12 championship, and he's a big reason they are in good position to reach the postseason for a fifth straight year. They're five points ahead of Phoenix for the Pacific Division's third and final automatic berth, and nine clear of being out of a wild-card spot.
The U.S. Olympian, 7-2-0 with a 1.54 goals-against average in his past nine games, tied Rogie Vachon for the most wins in franchise history Thursday in a 2-1 shootout victory over Washington. Quick made 21 saves and stopped two shots in the tiebreaker to improve to 171-115, with 11 overtime losses and 20 additional defeats that ended in shootouts. Vachon was 171-148 with 66 ties.
"It means a lot, and it's special because wins are a team effort - 20 guys each night contributing to every win," Quick said. "The biggest thing is I've had the luxury of shootouts and Rogie didn't. If you took away those shootout wins, I'd still be behind Rogie, so I guess I'm fortunate they implemented that a few years back."
Thursday's shootout win followed three consecutive regulation losses by the Kings (39-25-6), each by one goal.
"We've been on a little bit of a skid, obviously, with a three-game losing streak. Beating Washington feels good," said Anze Kopitar, who increased his team lead to 58 points with his 22nd goal.
A big key to the victory was Los Angeles' penalty kill, which prevented Washington from scoring on any of its three power-play opportunities - one in overtime. The Capitals had been leading the league in that category at 24.2 percent after going 5 for 9 in their previous three games.
The Kings had surrendered a power-play goal in three of their previous four games.
"When we did well in 2012 in the playoffs, our PK was a huge, huge reason. When we were winning games last year in the playoffs, our PK was a huge reason," Quick said. "When we were losing games last year, our PK was a reason. We've got the guys here that know how to do it, and that's something that we need to continue to get better at, and we need that going forward through the back end of the season here, and hopefully through the playoffs."
Poor penalty killing is one reason the Panthers (26-36-8) are out of the playoff chase. They rank last in the league at 75.0 percent and have allowed a power-play goal in seven consecutive games.
Florida yielded a goal on Phoenix's only power-play opportunity -- just 2:56 into the game - en route to a 2-1 loss Thursday.
"I'd like to stop allowing the first penalty kill, or their first power play, to score within 10 seconds," coach Peter Horachek said. "Seems like that happens quite often, we have to eliminate that situation."
The Kings won 3-0 at Florida on Oct. 11 behind Ben Scrivens' 20 saves for their eighth victory in nine meetings. The Panthers have lost four straight in Los Angeles since Nov. 27, 2002.
Quick is 3-1-0 with a 2.14 GAA against Florida.
---