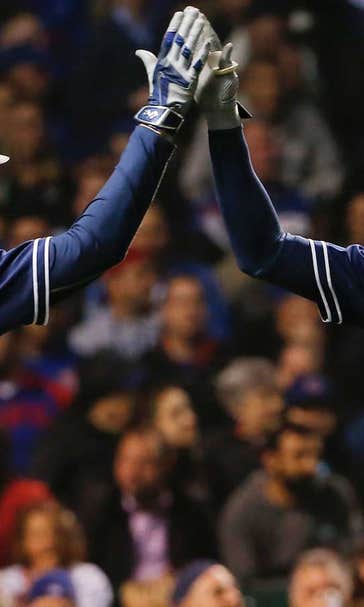 Padres head to Milwaukee for 4-game series vs Brewers
May 12, 2016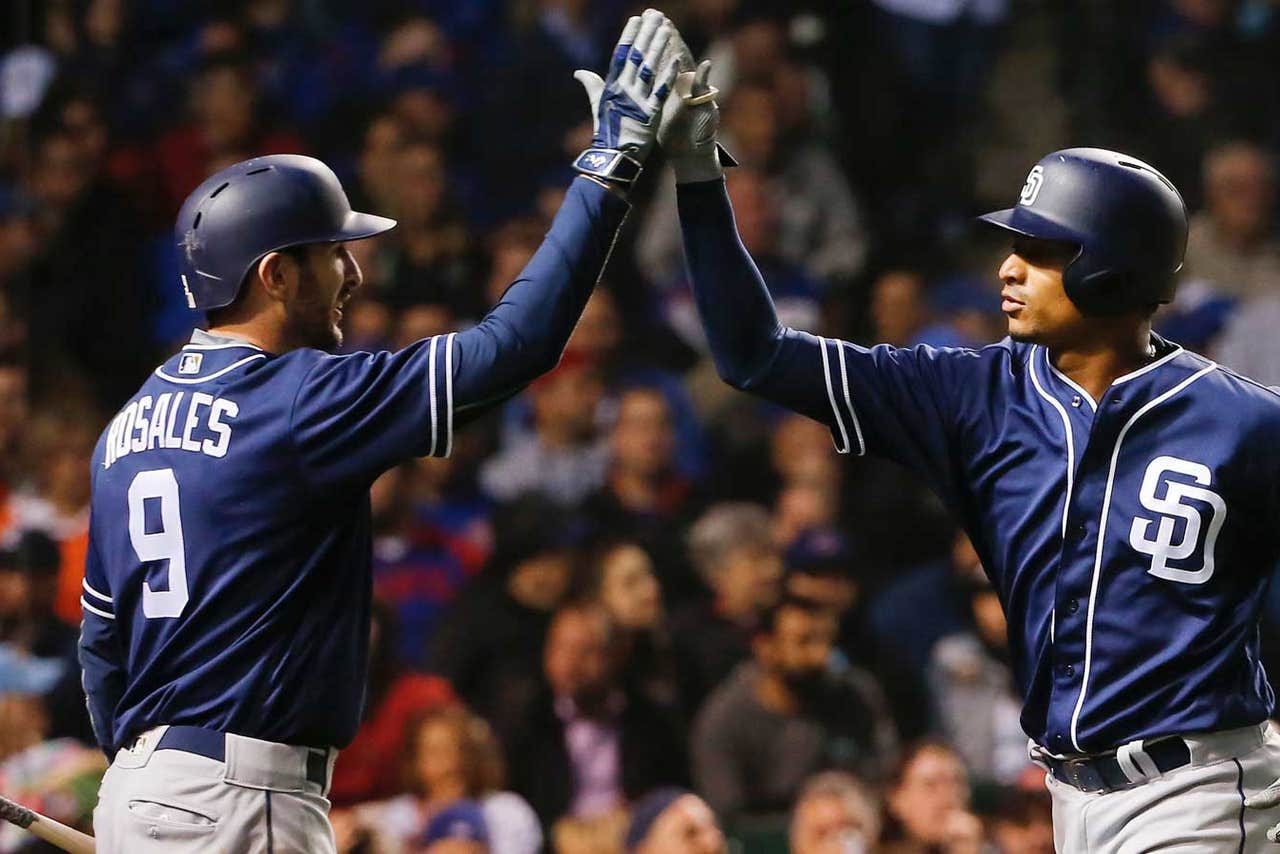 James Shields has a long list of things that went wrong in his last start, but manager Andy Green says he doesn't want the right-hander to change anything.
Even though his ERA is below his career average, Shields has struggled to pick up victories for the San Diego Padres thanks in part to a low run-support average.
The visiting Padres hope to change that as they chase a season-high third straight win Thursday night in the opener of a four-game series with the Milwaukee Brewers.
Shields (1-5, 3.60 ERA) has five quality starts in his seven outings, but he surrendered four runs, five walks and two homers - including one by 42-year-old pitcher Bartolo Colon - in Saturday's 6-3 home loss to the New York Mets.
"I just couldn't find the strike zone," Shields told the league's official website. "I was inconsistent with my fastball and I was not making my pitches in the early innings. ... My delivery was kind of all over."
"It was my rhythm," he added. "But sometimes you are going to have those games."
Shields' ERA isn't far off from his 3.74 career mark and he had given up four home runs heading into Saturday after allowing a MLB-high 33 in 2015. However, he's been hurt by a 2.00 run-support average that ranks near the bottom of the league.
"I don't think he needs to fix anything at all," Green insisted. "You look up and he has a 3.60 ERA. It falls right into line with his career norms and he's been a winning pitcher his entire career. I don't read too much into that; just kind of how it has played out so far. He's going to be a winner before it is all said and done; he already is."
Shields has never faced Milwaukee as he spent his first nine seasons in the AL, but Aaron Hill has batted .286 with four home runs in 42 career at-bats against him.
The Brewers (14-20) hope to avoid their sixth loss in nine games as they open a seven-game homestand. Ryan Braun had three hits and Jonathan Lucroy added two Wednesday, but the rest of the team went 3 for 25 in a 3-2 loss at Miami.
"We never got into a good count to hit," manager Craig Counsell said.
Braun, though, is having an outstanding May with 20 hits in 43 at-bats over 10 games. The slugger is batting .379 in his last 19 at home versus San Diego (15-20).
Milwaukee's Jimmy Nelson (4-2, 3.74) hopes to rebound after giving up a season-high six runs over five innings in Saturday's 13-7, 10-inning victory at Cincinnati. The right-hander had gone 4-1 with a 3.19 ERA over his previous five starts.
Nelson has pitched well over his last 12 starts at Miller Park, going 7-2 with a 2.90 ERA. In his only career home meeting with the Padres, he surrendered one unearned run and three hits over 6 2/3 innings in a 4-1 win in August.
Brett Wallace's go-ahead three-run homer in the seventh inning Wednesday keyed San Diego's 7-4 win in the opener at Wrigley Field before Christian Bethancourt's solo shot was the difference in a 1-0 victory in Game 2 of the doubleheader.
The Padres dropped five of the seven meetings with the Brewers last season.
---
---