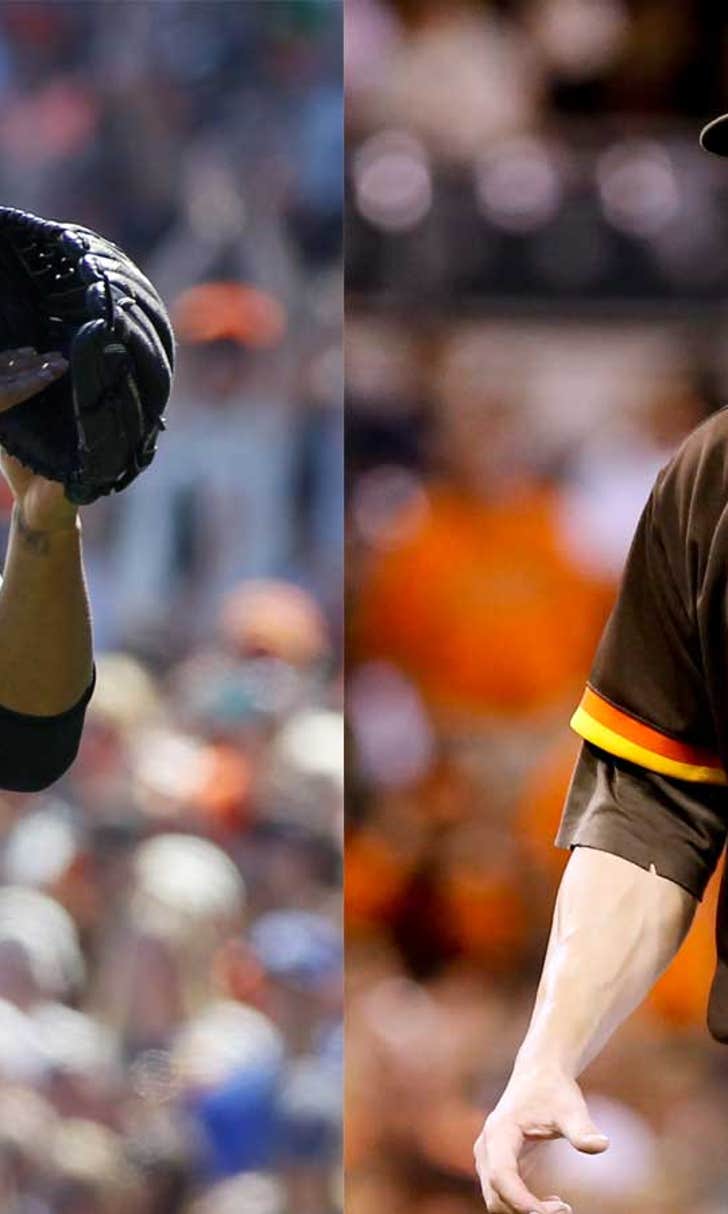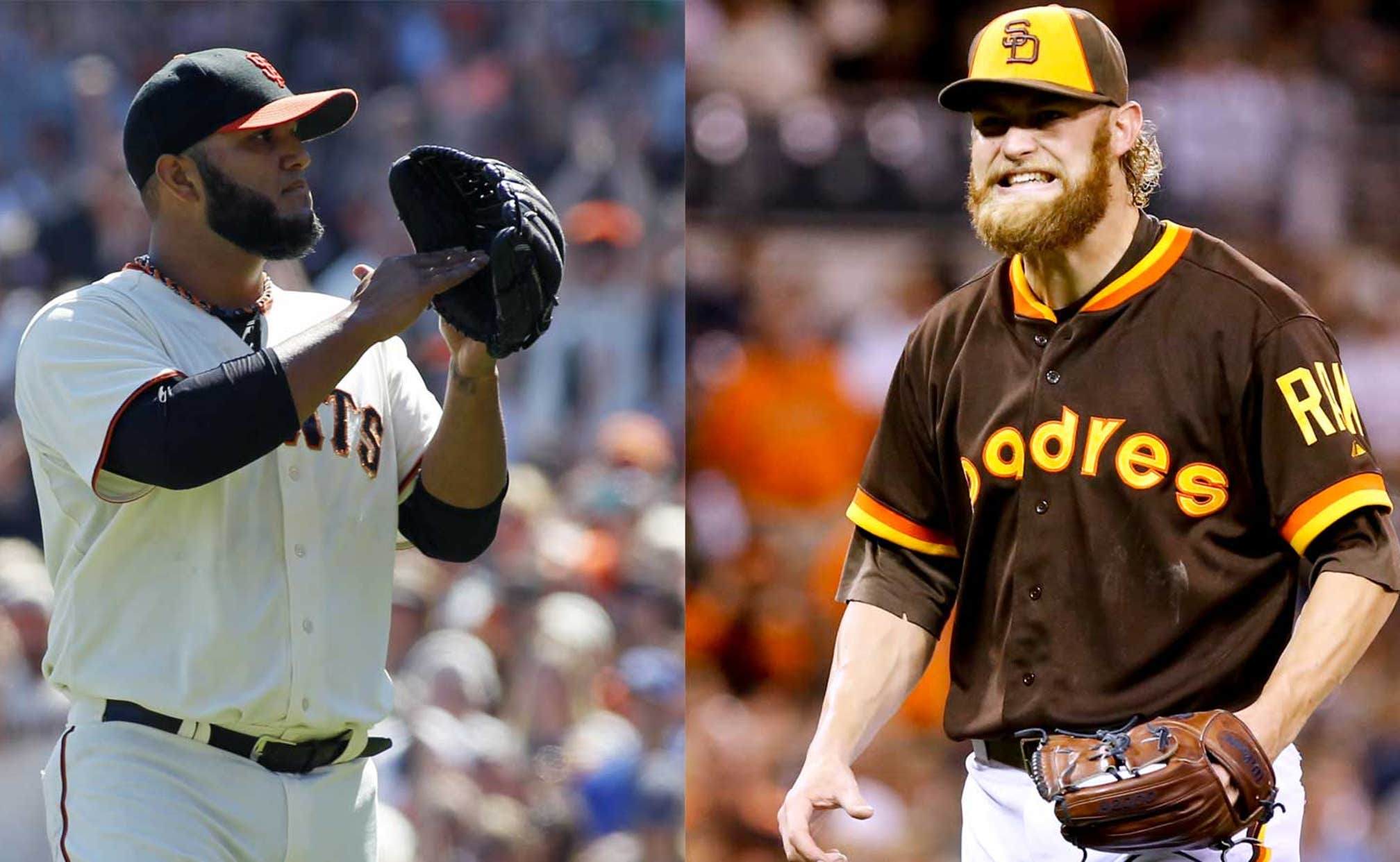 Padres-Giants Preview
BY foxsports • September 25, 2014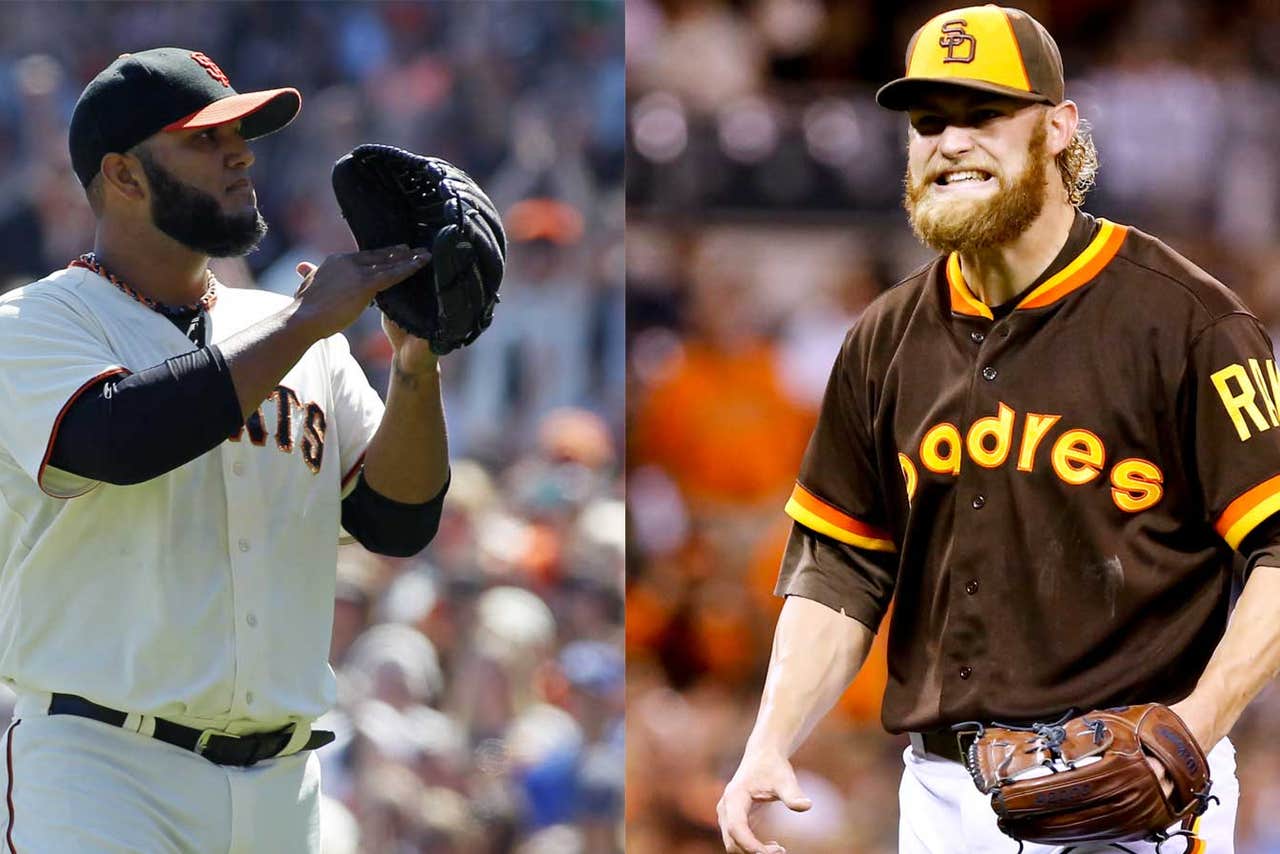 The San Francisco Giants could qualify for the playoffs before even taking the field Thursday night, but they may prefer to at least get their offense going.
They failed to do that against the San Diego Padres last weekend.
With their closest pursuer trying to remain in the hunt earlier in the day, the Giants may already have one of the wild-card spots clinched before opening this season-ending four-game set with the Padres.
San Francisco (85-73) has a four-game lead on Milwaukee for the second wild-card spot with four left in the regular season, but the race could be decided with the Brewers visiting Cincinnati earlier Thursday.
The Giants are also one behind Pittsburgh for the first wild-card position, and the Pirates are concluding a three-game set at Atlanta.
Still, the Giants have only themselves to blame for dragging it on this long, losing eight of 11 and five of six with a .202 batting average and 12 runs.
That stretch includes being outscored 16-4 while losing all three games at San Diego last weekend, including an 8-3 setback in the series finale Sunday.
"It's tough when you're not getting runs on the board," manager Bruce Bochy said. "We've got to get these bats going. We're going to see some good pitching (against San Diego) so hopefully we can get this figured out."
No one came through Wednesday for the Giants, who were 1 for 9 with runners in scoring position in a 9-1 loss to the Dodgers that clinched the NL West for Los Angeles.
With the offense scuffling, San Francisco could use a strong performance from Yusmeiro Petit (5-5, 3.63 ERA), who is 2-2 with a 3.73 ERA in five starts since replacing an ineffective Tim Lincecum in the rotation.
Petit, though, has been backed by two runs over his past two starts while he's yielded five earned runs with 15 strikeouts in 12 1-3 innings. That includes allowing three runs - two earned - while fanning seven in 5 1-3 innings of Saturday's 3-2 defeat at San Diego.
The right-hander is 1-3 with a 5.25 ERA in five career starts against the Padres.
San Diego, which has already matched last season's win total, is likely looking forward to playing spoiler and helping prevent the Giants from reaching the playoffs.
They've won eight of 10, including last weekend's sweep of San Francisco. San Diego followed that by taking two of three from Colorado, winning the finale 4-3 on Wednesday.
Like the Padres, Andrew Cashner (5-7, 2.21) is looking to cap 2014 on a positive note. The right-hander has a 1.50 ERA while winning three straight starts, lasting at least seven innings in each and going the distance once.
He nearly did it again Saturday, tossing eight scoreless innings before allowing two runs and being removed with no outs in the ninth to earn the win opposite Petit.
"I wanted to try and finish," said Cashner, who has a career-high two complete games. "You don't get the opportunity a lot of times to take the game into the ninth with pinch hitters and game situations. I thought it was pretty cool (manager Bud Black) letting me go back out there."
Cashner is 2-0 with a 2.61 ERA in his past three starts versus the Giants, while batterymate Yasmani Grandal has five RBIs with four doubles and a homer among his six hits in his last 16 at-bats against them.
Rene Rivera is also hitting them hard, going 7 for 18 with three doubles and a homer while plating nine runs in five games.
---