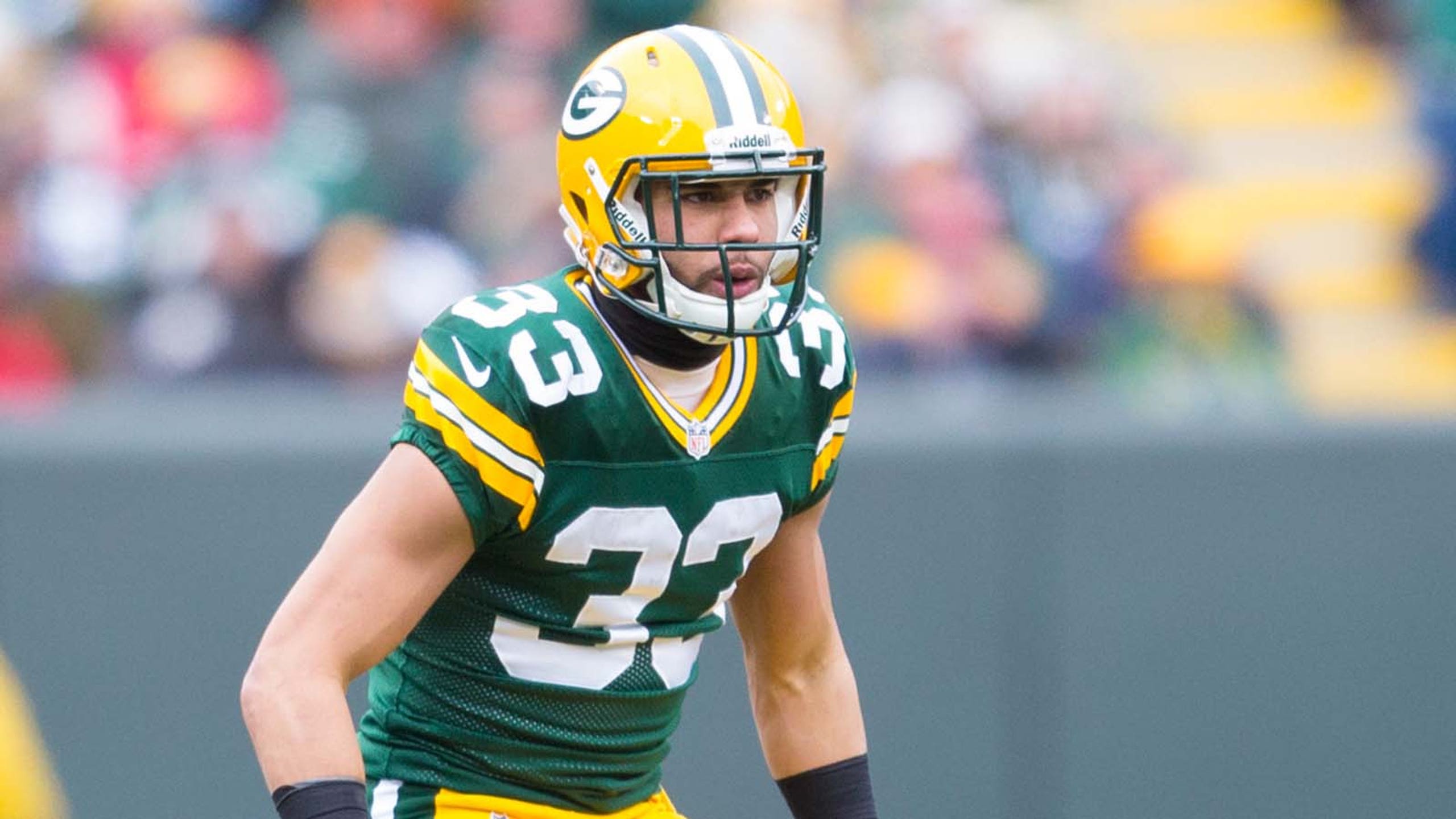 Packers training camp report: July 27
BY foxsports • July 27, 2014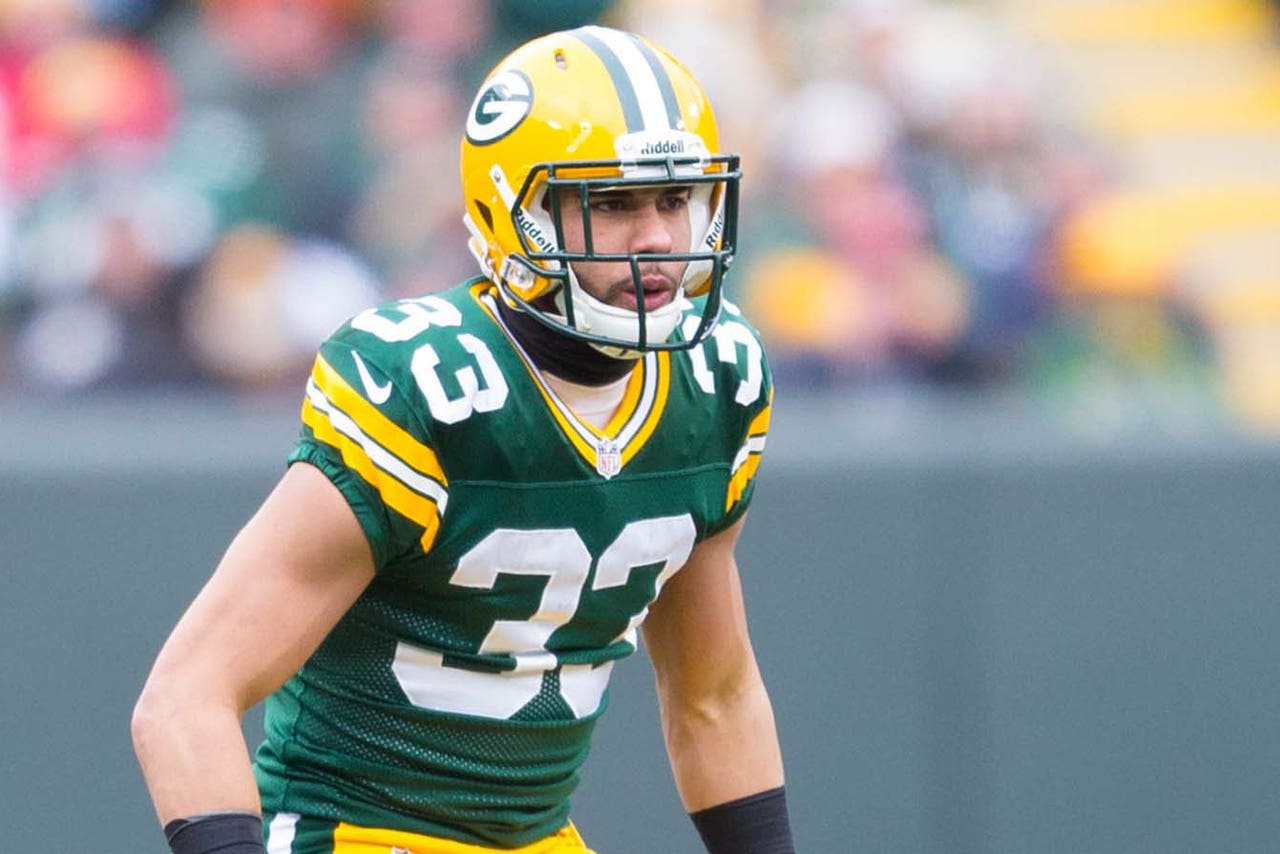 Date:
Sunday, July 27, 2014
Practice Time:
8:20 a.m. (Total: 2 hours, 17 minutes)
Movin' On Up:
Safety Micah Hyde
As it was throughout the offseason practices, Micah Hyde continues to start at safety alongside Morgan Burnett. Meanwhile, first-round pick Ha Ha Clinton-Dix waits on the sideline for a chance to get on the field after Hyde. He earned this opportunity with his play last season, but Hyde is earning it during training camp already, too.
Hyde made two noteworthy plays in Sunday's practice. First, Aaron Rodgers spotted a one-on-one matchup between Hyde and Jordy Nelson downfield, so he launched a deep pass to his favorite target. Hyde won the battle, though, going up simultaneously with Nelson as the pass fell incomplete. Later, Hyde showed great quickness and instincts when he broke towards a pass that was intended for Jared Abbrederis and knocked it away.
"Seamless," head coach Mike McCarthy said of Hyde's transition to safety. "Micah Hyde is a football player. I think you can line him up anywhere. You really can. He's had the offseason to learn the position, to get the communication down where it's so important. He's a playmaker."
Honorable Mention: Richard Rodgers had an impressive catch, getting the best of Clay Matthews in coverage. The rookie tight end has been steady as a pass-catcher through the first two practices. Another "Movin' On Up" candidate was wide receiver Alex Gillett, who is among the biggest long shots to make the active roster after being cut by the Packers in training camp last year. Gillett had one of the best catches of the day when he hauled in a high pass across the middle while on the run.
So You Had A Bad Day:
Quarterback Matt Flynn
Matt Flynn had a couple good throws in Sunday's practice, but he had too many erratic ones, as well. The high pass to Gillett (as mentioned above) was a ball from Flynn. During the "pass under pressure" period, Flynn threw a very poor pass to Jake Stoneburner that wasn't even close.
Though it was likely the plan going in no matter what (McCarthy didn't specify), it was Scott Tolzien and not Flynn who took the snaps with the No. 2 offense during the no-huddle portion of practice. When the Packers re-signed Flynn this offseason, some assumed he was automatically going to be Rodgers' backup. That's not the case, though. And while Tolzien wasn't fantastic in Sunday's practice either, Flynn needs to be the consistent veteran that Green Bay expects him to be. It's very early in training camp, but missing open targets like Flynn did Sunday is something he can't do too frequently without Tolzien coming up and taking the No. 2 quarterback job.
Noted:
- While the Packers' starting 3-4 defense lined up the same as the first day of training camp, the absence of Jamari Lattimore (see injury notes below) gave a lot of opportunities for second-year linebacker Nate Palmer to work with the first-team group. That's an early indication that Palmer is ahead of Andy Mulumba and Carl Bradford on the depth chart.
- With all of the work that Mike Daniels and Datone Jones are getting on the defensive line, Green Bay appears to have plans for them to be close to every-down players.
- Don Barclay continues to start at right guard while T.J. Lang recovers from a shoulder issue. Barclay is likely the top backup at right tackle and both guard spots.
- Starting center is clearly JC Tretter's job to lose. He's getting all the work with the first-team offense while Corey Linsley waits on the sideline with the No. 2 offense.
- Second-year wide receiver Kevin Dorsey has had an up-and-down first two days of training camp. He's had some good catches but had another drop Sunday.
- A day after Rodgers revealed that Eddie Lacy was calling himself "Moss" (as in Randy Moss) because he "thinks he has incredible hands," the reigning NFL Offensive Rookie of the Year dropped a pass. But hey, even Moss dropped one on occasion.
- The punt returners in order were: Hyde, Randall Cobb, Abbrederis, Myles White, Tramon Williams.
- Neither the first-team offense with Rodgers nor the second-team offense with Tolzien moved the ball well during the no-huddle portion of practice.
- On a fourth-down play of no-huddle, Morgan Burnett was apparently ready for full-pad practices because he took a first step towards laying out wide receiver Jarrett Boykin. Burnett made contact with Boykin before the pass arrived, but the local referees didn't throw a flag on the play.
- The "re-generation" / TV timeout songs that played loudly over the speakers were: Calvin Harris - "Summer," Wolfmother - "Joker & The Thief" and Jason Aldean - "My Kinda Party"
Sidelined:
What's Next:
Follow Paul Imig on Twitter
---