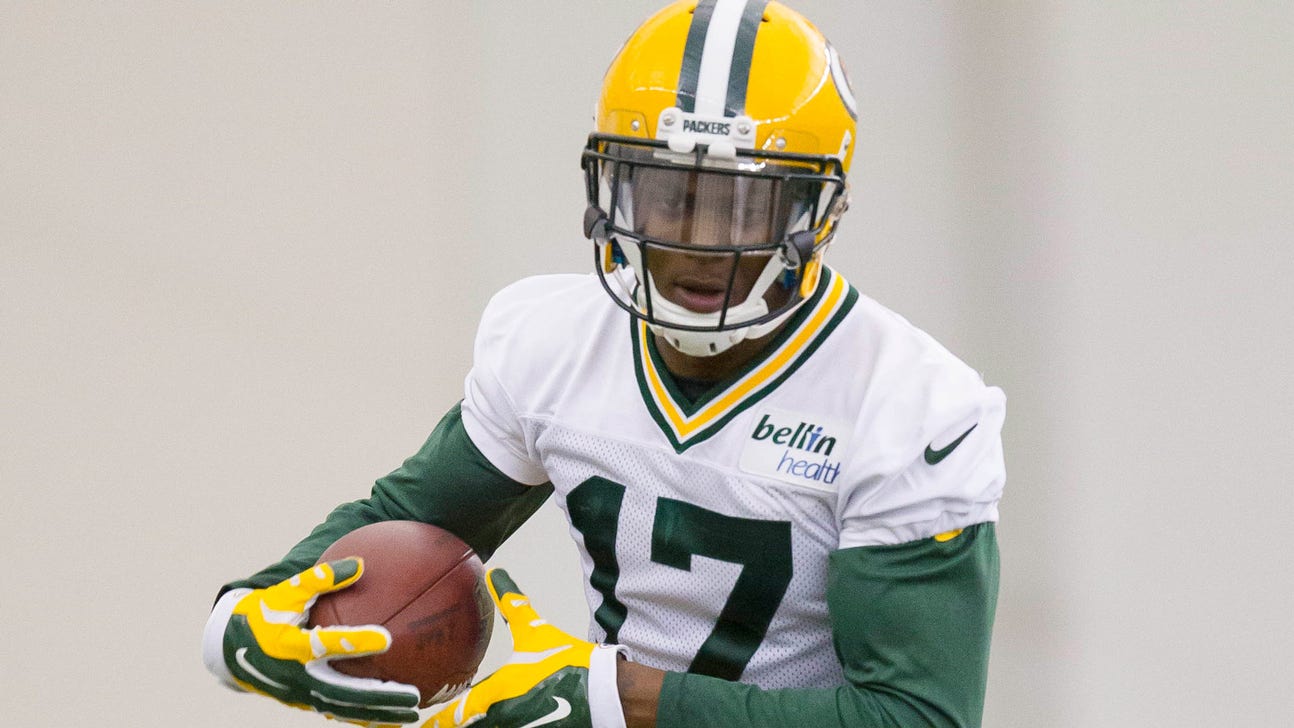 Packers rookie Adams remains positive after punt-return woes, injury
Published
Aug. 12, 2014 6:00 a.m. ET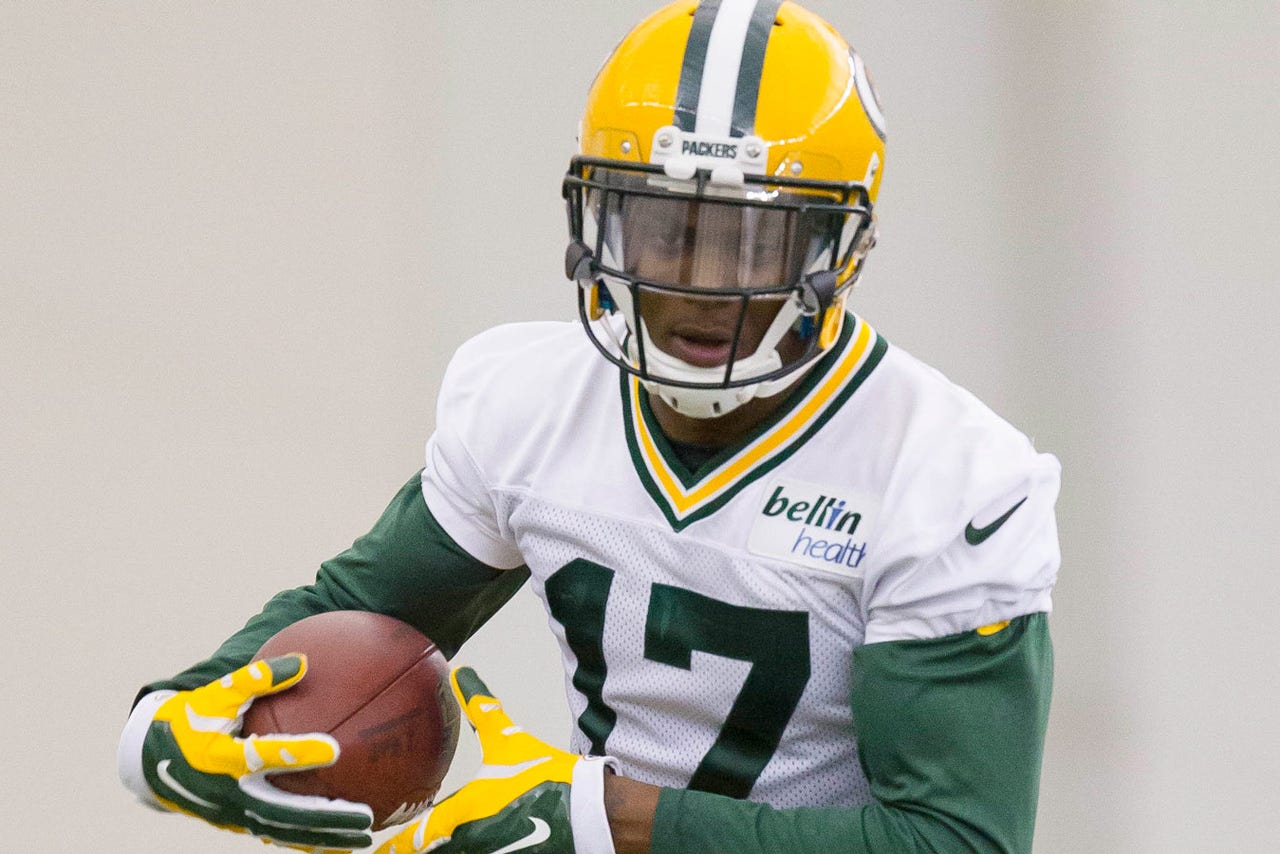 GREEN BAY, Wis. -- When Davante Adams mishandled the ball in his first attempt as a punt returner in the Green Bay Packers' preseason opener Saturday night, he didn't lose confidence. When the rookie wide receiver dropped the second one, too, this time resulting in a turnover, he still wasn't shaken by it.
Those mental aspects of the game are things that Adams can control. But the Packers' second-round pick found out that when mistakes are made, there are other factors that become involved that he can't control.
As Adams tried to recover his second fumble, his wrist hit the ground at an awkward angle, causing an injury. Though Adams finished the remainder of his snaps in the game, he knew something was wrong.
"That's adrenaline," Adams said. "Thing is, as soon as it happened, I knew it was gonna hurt the next day or even later on, but when it's my first NFL game, I'm not going to step out. I'm the type of guy where if I get a little nick like that, if it's not something that's detrimental, then I'm going to be in there."
The injury was indeed an issue two days after it happened, as Adams did not practice Monday.
"It's day-to-day, pretty much," he said. "I'm rehabbing and getting everything right. Just don't want to make it worse at this point."
Adams insisted there was not a broken bone, but he wouldn't put a timetable on his return and could not commit to whether he'd be available for Green Bay's second preseason game on Aug. 16 in St. Louis.
"I'm a tough guy, so hopefully everything works out," Adams said.
Adams was not making excuses for his poor performance as a punt returner, even though the extreme rain conditions were bad enough that the former Fresno State star described it as being like a tsunami.
Adams wasn't given a lot of help by the Packers, either. He didn't get many practice repetitions as a returner before Saturday's game, and the team only informed him that he'd be in that role shortly before flying to Tennessee. It's not as if Adams had a history of returning punts, as his only prior experience was as a backup punt returner in college. He's not even listed as a punt returner on Green Bay's unofficial depth chart.
Still, while it might seem like the deck was somewhat stacked against him to succeed, Adams went into the game determined to make it work. He still has that same attitude, too, even after he failed to not only catch the punts but to get out of the game unscathed.
"I'm a receiver, so I pride myself on having good hands," Adams said. "Obviously the weather wasn't in my favor for catching the ball, but Coach has that much (respect for me), if he thinks that highly of me to go back there and catch punts in weather like that, then I've got to step up and catch 'em."
The Packers have other options, beginning with defensive back Micah Hyde, who had 24 punt returns last season for 296 yards with one touchdown. Wide receivers Randall Cobb and Myles White, as well as cornerback Tramon Williams, are other possibilities in that role.
But, despite the fumbles and the injury, Adams isn't about to give up on the punt return job. And it appears Green Bay's coaching staff isn't giving up on him.
"I'm sure Coach is not naive to the fact, we've talked, he knows that I pride myself on having good hands," Adams said. "Catching punts hasn't been a problem in practice or anything, it's just that it was a little challenging when you haven't had any experience catching in that weather. I just did the best I could. It was slippery. It got away from me. Gotta fix it."
While punt return was a struggle, Adams has been very good throughout training camp as a receiver. He's quickly shown everything that the Packers hoped they were getting when drafting him with the 53rd overall pick in May, and Adams isn't going to let a bad preseason debut get him down.
"Things are going to happen," Adams said. "I feel like if you ultimately don't have confidence, if you allow something like that to set you back, I'm not going to let something ... obviously that's something that wasn't a positive, but we've just got to build off of that, and if I'm back there again, just catch the ball."
Adams has an injury and two poorly played punt returns to overcome, but with the way the 21-year-old approaches football, he may already be past it.
"If you make mistakes, if you have a short memory then the better off you'll be, especially in a league like this," Adams said.
Follow Paul Imig on Twitter
---