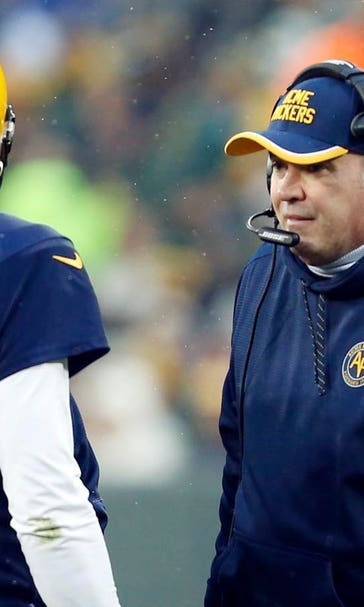 Packers report card: Passing offense comes up aces in rout
BY foxsports • November 17, 2014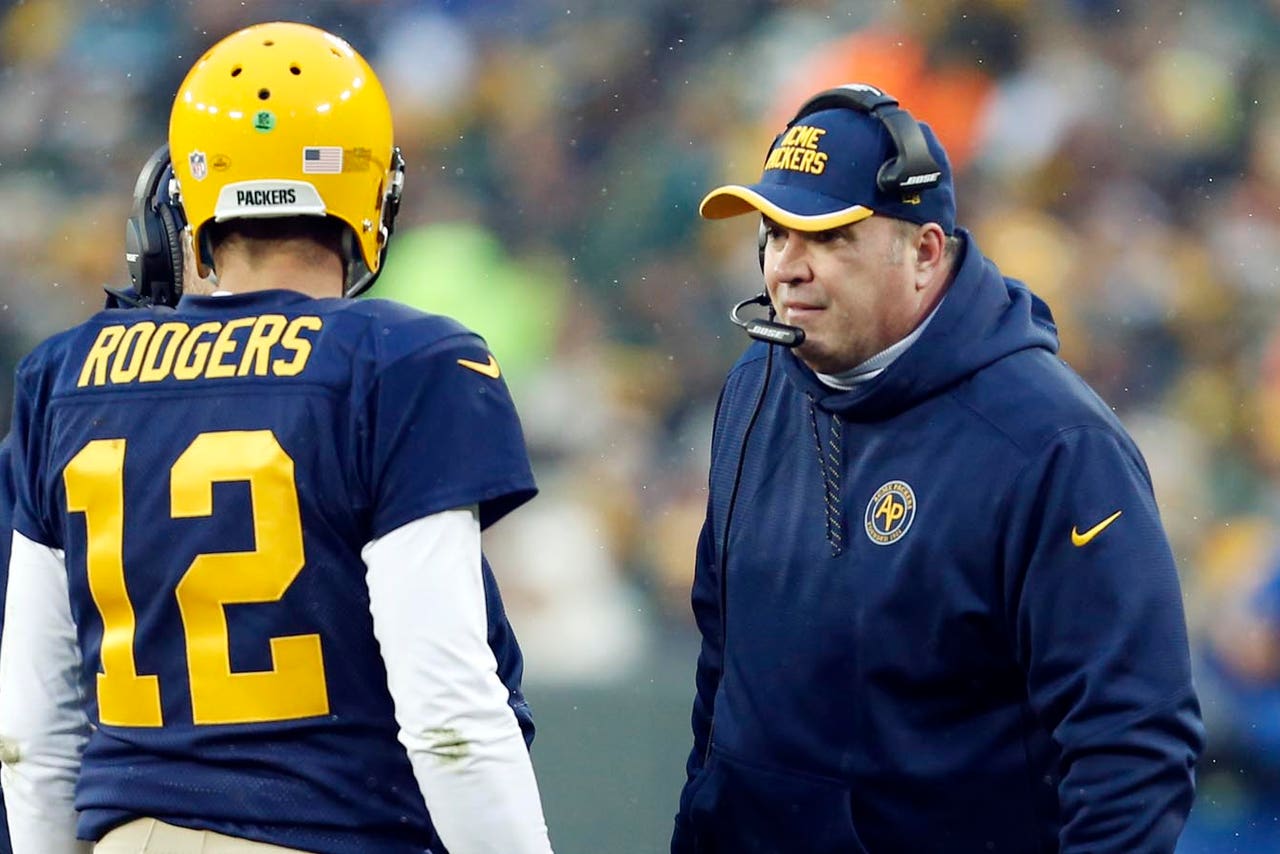 GREEN BAY, Wis. -- Handing out grades following the Green Bay Packers' 53-20 win over the Philadelphia Eagles in Week 11 of the 2014 season:
Passing Offense: A
Aaron Rodgers' final stat line was very good (341 passing yards, three touchdowns, zero interceptions, 120.3 passer rating), but it's even more impressive that he did the majority of that work in the first 20 minutes of the game. With halftime still 10:39 away, Rodgers was already at 232 passing yards with two touchdowns and a 145.1 passer rating.
It only took until the third play of the game for Rodgers to hit what's become a seemingly routine long pass at Lambeau Field to Jordy Nelson, this one for 64 yards. Unlike usual, Nelson was actually caught from behind. Nelson finished the game with four catches for 109 yards and a touchdown. However, he uncharacteristically had two drops. The first was a good disruption by cornerback Bradley Fletcher (but a pass that Nelson still should have caught), and later on a low throw that went off Nelson's hands. It appeared in the first half like Nelson may have injured his right hamstring, but he stayed in the game and denied anything being wrong in a postgame comment.
Third-down pass completions were huge for the Packers. On Green Bay's second drive, when the score was just 3-0, there were three converted third-down plays. Randall Cobb made a great open-field move to get 22 yards on third-and-9. On third-and-18, Rodgers found Andrew Quarless for 24 yards to keep the series alive. Then, on third-and-10, Rodgers snapped the ball faster in no-huddle than usual when he saw something he liked in the Eagles defense and connected with Richard Rodgers for 19 yards. It paid off, too, as the Packers scored a touchdown on that drive on a pass from Rodgers to Davante Adams to take a 10-0 lead.
Eddie Lacy showed in the second half why he can be a nightmare for defensive players to tackle and why he could legitimately be a 1,000/1,000 running back (as Rodgers referenced this past week) in the future. Lacy took a pass from Rodgers and proceeded to run through several defenders on his way to a touchdown.
There were a couple negative plays worth mentioning. Corey Linsley sent a snap somewhat high off Rodgers' hands that went behind the quarterback and resulted in a 14-yard loss. The lone sack Rodgers endured was fumbled, but he was fortunate Richard Rodgers was there to pick it up.
On a positive note in what was obviously a very positive game for Green Bay, Rodgers added another NFL record to his collection. Early on, Rodgers threw his 292nd consecutive passing attempt at home without an interception.
Rushing Offense: B
By the time the Packers had taken a 30-3 lead, Lacy only had 21 rushing yards on seven carries. Rodgers actually had more rushing yards at that point (32) than Lacy. So, when the game was close, Lacy didn't do much on the ground.
Late in third quarter, as if determined to make sure the quarterback didn't finish with more rushing yards than the running back, Lacy reeled off 48 yards in three carries (including a 37-yarder). All three of those runs went to the left in the direction of David Bakhtiari and Josh Sitton. That brought Lacy's night to a close with 69 yards on 10 rushing attempts with one touchdown (a one-yard run).
James Starks didn't get his first carry until the second half when the score was 30-6. Starks wasn't effective with nine yards on eight rushes (1.1 average), but the Eagles assumed with the score differential that running plays were likely coming and lined up accordingly.
Not including Matt Flynn's three kneel-downs for minus-three yards, Green Bay had 22 rushes for 113 yards (5.1 average).
Rushing Defense: B-plus
Philadelphia had more than 100 yards rushing (109, to be exact) on 31 carries (3.5 average), but the Packers' defense made sure it didn't really matter.
LeSean McCoy opened the game with a couple runs of 3 yards, a 4-yard rush, then a 1-yarder and eventually a 5-yard gain. McCoy was very much held in check. It wasn't until the game was completely out of reach (39-6) that he started putting up some longer rushes. Those will hurt Green Bay's bottom line in trying to climb up the NFL's run defense rankings, but in reality, when the game was close, McCoy didn't do much to help the Eagles.
Darren Sproles added 21 rushing yards on two carries, but both came after the game was already 24-3.
As Mike Daniels often does, he got great push up the middle on a couple running plays. There isn't a statistic for Daniels' ability to disrupt and create havoc, but it makes a big difference for the defense.
Nick Perry recovered a Mark Sanchez fumble, so did Casey Hayward. In Hayward's case, he recovered the ball and ran it 49 yards for a touchdown.
Passing Defense: A-minus
Letroy Guion got the Packers started with a nice pass-rush move on guard Matt Tobin to sack Sanchez and force a third-and-long on Philadelphia's first drive. Mike Neal followed a series later with a third-down sack. Matthews then got involved with a third-down sack of his own. All three of those sacks came in the first 16 minutes of the game.
Guion had another noteworthy play, reading a short pass to Sproles and catching up with the speedster before he could get going. It seemed like an impossible matchup for Guion to win, but his stop gave the Eagles a third-and-2 situation they couldn't convert.
Sanchez apparently couldn't see Julius Peppers on a pass that was thrown right into the waiting arms of the veteran. Peppers then showed his athleticism -- even at age 34 -- to bring it back 52 yards for his second interception for a touchdown this season. Philadelphia receiver Jordan Matthews spent 20 yards trying to tackle Peppers to no avail.
Tramon Williams was given the chance at a 50/50 ball early in the fourth quarter against Jeremy Maclin and won the battle to grab an interception.
Sanchez finished the game with a very misleading 346 passing yards and 80.3 passer rating. His stats were padded by garbage-time action, including a 20-yard touchdown pass to Maclin that cut the Packers' lead down to 33 points.
Special Teams: C
It was a rollercoaster game for Green Bay's special teams. If grading based on Micah Hyde's 75-yard punt return for a touchdown, the forced fumble on kickoff coverage by Jarrett Boykin and the overall way in which the Packers contained Philadelphia's terrific return game, it'd be an obvious "A." But there were also two botched extra-point attempts and a blocked punt, a trio of negative plays that alone would've been a grade of "F." All things considered, it's a "C."
Hyde's punt return was spectacular. Eagles punter Donnie Jones sent it high and deep, with two Philadelphia players closing in on Hyde as he made the catch. But a quick-step move and then speed in the open field by Hyde turned a 10-0 game into 17-0, and Green Bay never looked back.
The first of the two extra-point blunders was a low snap by Brett Goode that Tim Masthay couldn't get in place for Mason Crosby to kick. Later, Crosby's extra point was blocked. Masthay then had his punt blocked late in the game, which, even in a decisive blowout victory, is the type of mistake that will keep special teams coach Shawn Slocum up at night. Masthay also seemed to get injured on the play, though he was able to leave the field on his own. Masthay was not available in the locker room after the game, so he could have been getting evaluated. That's not the way to finish out a game at home by potentially getting the punter injured.
Crosby missed a 50-yard field goal but connected on tries of 27 and 33 yards.
Overall: A
The score was 30-6 at halftime in a game between a 6-3 Packers team and a 7-2 Eagles team. That's about as good as a first half can go against a very strong opponent.
Before Sunday, it was fair to wonder just how good this year's Green Bay team is. Blowout wins at home over Minnesota, Carolina and Chicago (teams with a current combined record of 11-19-1) are impressive, but those aren't quality teams. The Packers' best win had been a come-from-behind, last-second victory at Miami, while accumulating losses on the road against the rest of the good teams they faced: Seattle, Detroit and New Orleans. And those losses weren't exactly close, either, losing by a combined 53 points.
While Green Bay still has to prove it can win against top competition on the road, all doubts should now be erased about whether this is just a Packers team that can only beat up on bottom-feeders. It's difficult to tell based on the product put on the field Sunday, but the Eagles are a very good team, even without Nick Foles at quarterback. Green Bay deserves a ton of credit for coming out and making Philadelphia look no better than the Vikings, Panthers and Bears, three teams that the Eagles are typically on an entirely different level than.
Follow Paul Imig on Twitter
---