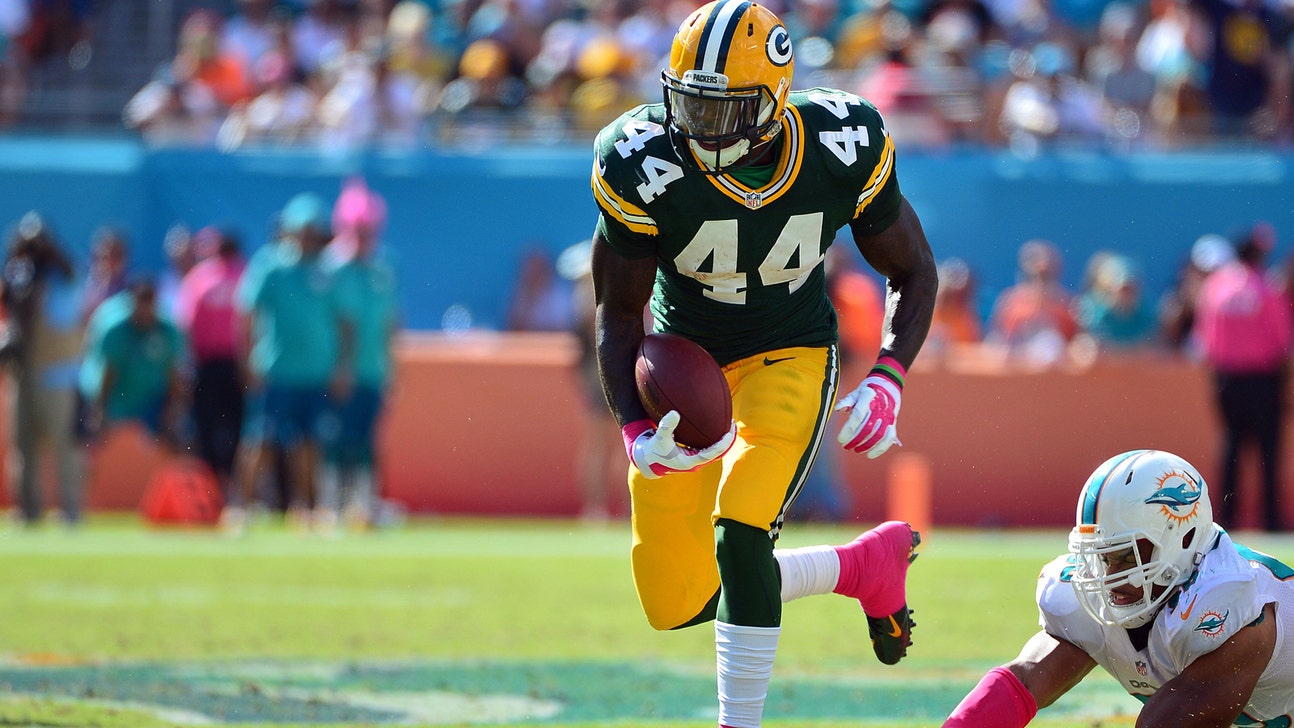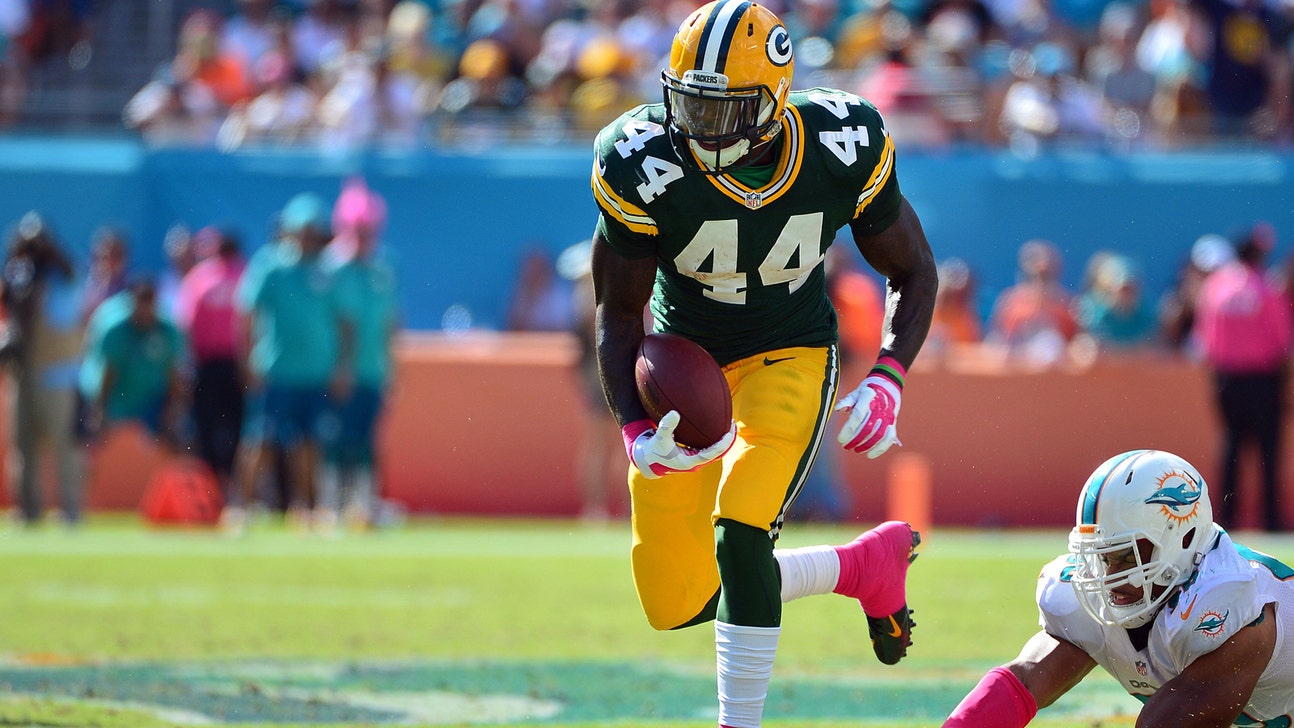 Packers RB Starks says he'll play vs. Saints
Published
Oct. 22, 2014 9:59 p.m. ET

GREEN BAY, Wis. -- James Starks didn't practice Wednesday, but one half of the Green Bay Packers' rotating one-two punch at running back insists he'll be available for Week 8's game Sunday night in New Orleans.
"Oh, yeah," Starks told FOXSportsWisconsin.com when asked if he's going to play.
Starks suffered a left ankle injury midway through the third quarter of the Packers' Week 7 win over the Carolina Panthers. Though he couldn't practice Wednesday, Starks went through a workout soon after and everything checked out well.
"I'm good," Starks said.
Head coach Mike McCarthy saw Starks' workout, in which he was joined by injured teammates Morgan Burnett and Datone Jones.
"They all hopefully looked like they were moving pretty good," McCarthy said. "We'll see how all three of them come out. I don't have high concern, but all three of them are working through those injuries."
Starks is having a very good season as the complement to Eddie Lacy. In fact, the fifth-year pro has been running better than the NFL's reigning Offensive Rookie of the Year.
Starks is averaging 4.5 yards through 42 carries, while Lacy is averaging 4.0 yards in his 92 rushing attempts. Lacy has had two great games so far, but the other five have been sub-par. Meanwhile, Starks has been consistently productive and has received between seven and 12 carries in the five games in which he's touched the ball.
"I'm just trying to be the best I can be," Starks said. "I'm just going to keep working, keep trying to get better, stay accountable, just do what I need to do."
Starks' first touchdown of the season came in the first quarter against Carolina, and it was one that showed just how good he can be and how valuable he is to Green Bay's offense. On a play designed to go right, Starks saw little room to operate and decided to reverse course and run left. With five defenders chasing him from different directions, Starks outran three of them and then lowered his shoulder and ran over the other two near the goal line for the score.
"It was instincts," Starks said of that play. "As I was going that way, I kind of saw linebackers flow, and they were on their blocks, so I figure with my speed I'll probably get to the outside, make a person miss and try to get to the end zone."
Though the Packers have a bye following their game in New Orleans, Starks has no intention of sitting out and resting for two weeks. If everything goes as Starks plans, Green Bay's offense will have both of its running backs as the Packers look to win their fifth consecutive game.
Follow Paul Imig on Twitter
---