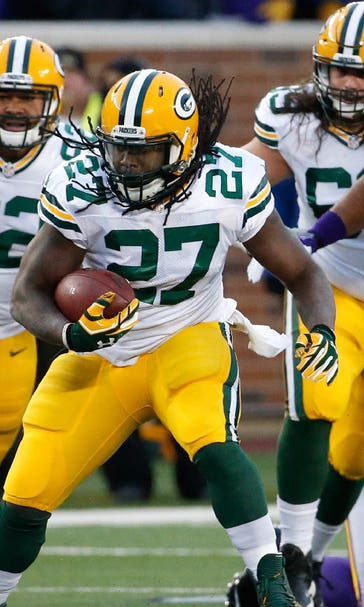 Packers' Lacy looks to stay on track after strong performance
December 17, 2015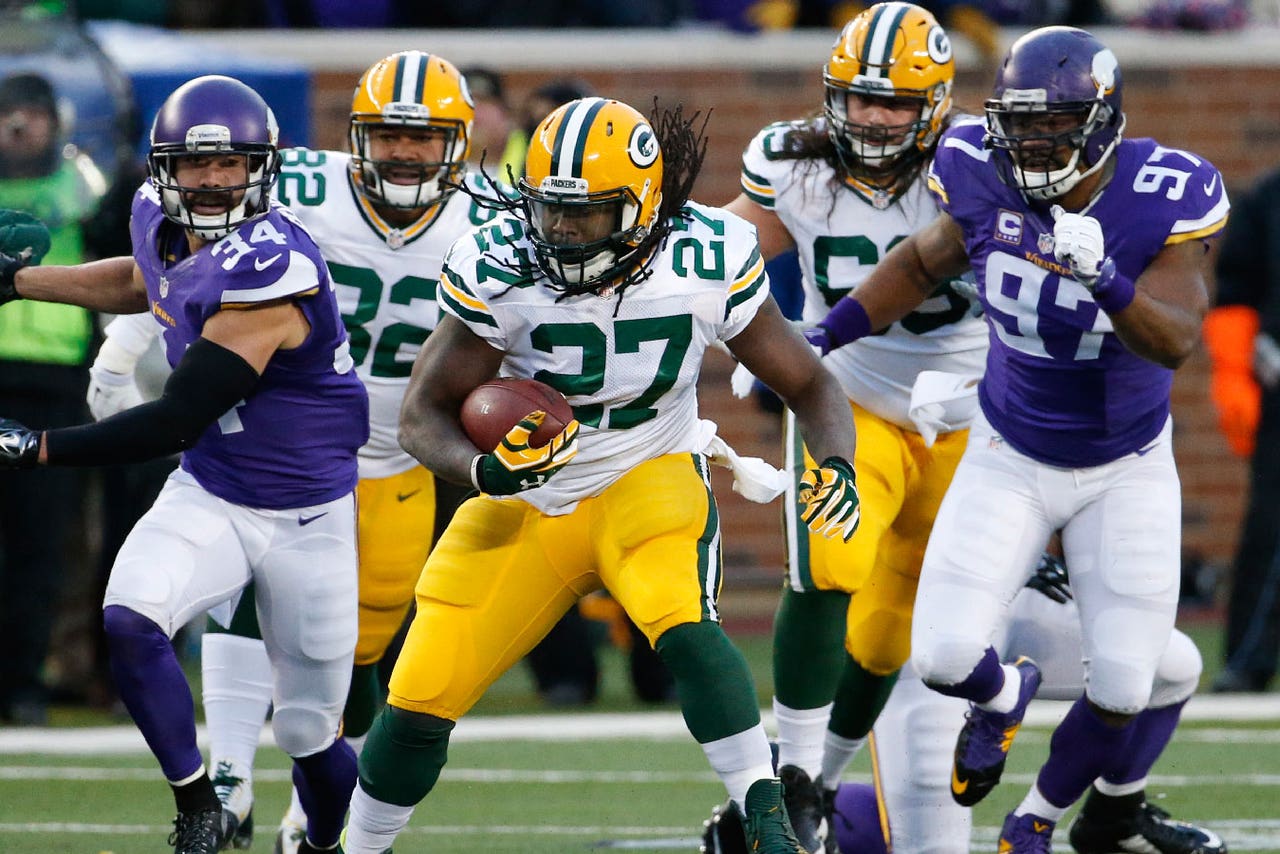 GREEN BAY, Wis. -- Eddie Lacy got a fresh start and ran all over the Dallas Cowboys.
Now the goal for Green Bay's top running back is to stay on track for the final three regular-season games as the Packers try to win a fifth straight NFC North title.
"After (coach Mike McCarthy) and I had that talk . . . it was pretty much like a fresh start," Lacy said Thursday.
That talk came after Lacy missed curfew in Detroit the night before a 27-23 victory over Lions on Dec. 3.
Lacy had 4 yards on five carries in that game and didn't start the game as discipline.
The following week, McCarthy liked what he saw from an invigorated Lacy. The running game had a productive afternoon against the Cowboys, with Lacy leading the way with 124 yards on 24 carries.
"I think Eddie's put together some really good weeks," McCarthy said. "He's definitely coming off probably his best week and he needs to emulate that again this week, starting with his preparation."
Lacy has had three 100-yard games in the last four games after a slumbering first nine weeks.
He sprained an ankle in Week 2. He endured questions about his weight or his commitment to the game.
Lacy finally broke out in a win on Nov. 22 against Minnesota with 100 yards on 22 carries. Almost like clockwork, Lacy's production is improving when it gets colder.
The 5-foot-11 Lacy can wear down defenses with a punishing running style.
"It's playoff time and with the weather getting poor, you have to rely a little bit more on the run game and he's a force to contend with," associate head coach Tom Clements said.
Lacy also is getting more rushing attempts of late, while offensive linemen are getting better push up front in spite of various injuries.
The Packers can keep Lacy fresh, too, with backup James Starks also playing well.
"This is one of the best groups that I've had in terms of . . . being able to play either guy at any time in any situation," said running backs coach Sam Gash, a 10-year coaching veteran and former NFL fullback.
Starks has emerged as a threat in the passing game, third on the team in receiving with 39 catches for 369 yards. He's especially adept at turning screen passes into big gains.
The easygoing Lacy said he shares goofy personalities with Starks, a six-year veteran who has also been a positive influence off the field on Lacy.
"Honestly, he's helped me through a lot even with the stuff the past weeks with me," Lacy said. "Just keeping me straight and showing me, 'I've been here for a long time. I know what you're going through.'"
Notes: Clements spoke to reporters for the first time since McCarthy took back play-calling duties for the Dallas game. Clements said his role otherwise hasn't changed, which included remaining in offensive planning meetings, along with offering observations and suggestions with the game plan and play-calling. Clements has moved back up to the press box for games. . . . McCarthy said G Josh Sitton (back) didn't practice on Wednesday as a precaution. The veteran also didn't practice on Thursday, though he was stretching during position drills. . . . CB Sam Shields (concussion) and WR Ty Montgomery (ankle) also missed practice. . . . WR Davante Adams (foot) was added to the injury list on Thursday and was limited.
---
---