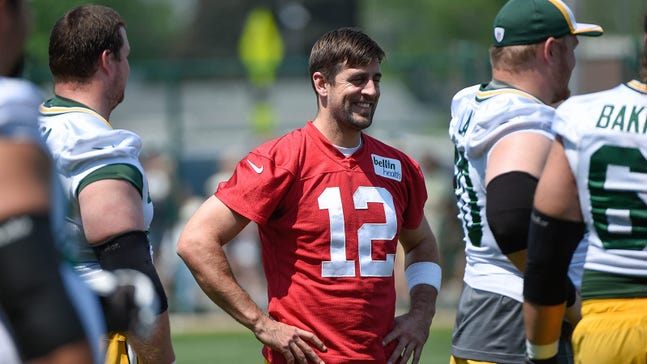 Packers given best odds to win Super Bowl
Published
Jul. 2, 2015 5:00 p.m. ET

With Aaron Rodgers at quarterback, it is hard to count out the Green Bay Packers.
In fact, Bovada is counting on Rodgers and the Packers to win the Super Bowl. In odds released Thursday, Bovada has Green Bay with the best odds to win Super Bowl 50, at 6-1. Seattle, last year's NFC champion, is next at 13-2.
Indianapolis is given the best odds among AFC teams at 8-1 while New England is at 9-1. In the NFC North, the Vikings are at 33-1, Lions 40-1 and Bears 50-1.
Last year, Bovada had the Packers at 16-1 odds in February (the champion Patriots were 14-1), 12-1 in May (Patriots 15-2) and 9-1 before the start of the season (Patriots 8-1 while Denver was 11-2 and Seattle 6-1; also San Francisco was at 8-1 . . . ouch).
Green Bay finished 12-4 in the regular season in 2014, winning the NFC North. The Packers beat Dallas in the divisional round of the playoffs before losing to the Seahawks in the NFC Championship Game.
---
---