Green Bay Packers
Green Bay Packers
Packers eager to right ship after frustrating first-half
Published
Nov. 7, 2018 8:21 p.m. ET
GREEN BAY, Wis. — Randall Cobb is out of detailed answers for now.



But the veteran receiver did have one simple solution to get the Green Bay Packers out of their first-half funk.

No rallying cries. No inspirational slogans, like the "Run the Table" phrase from Rodgers that turned into catchword of the Packers' comeback from a 4-6 start in 2016.

"Yeah, win a game. Win a game you get going," Cobb said after practice on Wednesday when asked if there were lessons to draw from two years ago.

"We've just got to win one right now," the veteran said.

The Packers aren't quite yet in such dire straits as in 2016. But at 3-4-1, Green Bay has little margin for error if they want to avoid a second straight season without the playoffs.

Third place in the NFC North behind the division-leading Bears (5-3) and second-place Vikings (5-3-1) isn't going to cut it. A bounce-back second half can start Sunday when the Miami Dolphins visit Lambeau Field.

"It's always good to be at home. You have to take care of your home-field advantage," coach Mike McCarthy said. "We also know what's coming after it, too."

It's a quick turnaround back on the road after the Dolphins game with a Thursday night trip to Seattle.

"It's great to be home and I can't remember the last time, it's been a while since we played there," McCarthy added.

That would be in Week 6 on Oct. 15 over the San Francisco 49ers, a closer-than-expected, 33-30 victory that required the Packers to score 10 points over the final 1:55.

Following a bye, the Packers had trouble closing out road games the next two weeks, albeit in losses to two of the league's best teams in the Rams and Patriots.

Last week, running back Aaron Jones' fumble on the first play of the fourth quarter in New England territory was a turning point. The Patriots went on to sandwich two touchdown drives around a three-and-out for Green Bay.

"We've lost games before here. But this just feels different," Cobb said. "And it doesn't feel good. It's not fun. But we've got to figure something out."

Asked how this felt different, Cobb didn't have any specifics.

"I wish I could. If I could then I would try to correct that 'how,'" he added. "At this point, we're not where we should be and where we want to be. We've got to figure out how to get there."

At least quarterback Aaron Rodgers seems to be getting better each week from the left knee injury suffered in the season opener against Chicago.

He seems to be moving around much better. Last week against New England, he didn't have to wear a sleeve or brace on the knee.

"Just grit," Rodgers said. He was a full participant in a practice on Wednesday that was abbreviated by McCarthy in part because of the wear following two straight long road trips.

Rodgers has had a dip in his completion rate this year, at 60.6 percent through eight games, down from his career average of 64.8 percent. Rodgers said it had to do with "an unnatural amount of throwaways this year," referring to passes thrown out of bounds or out of the defense's reach if he can't find an open receiver.

"We've got to keep finding ways to get guys into one or two spots, open on time," Rodgers said, "and when they're open, I've got to make the throws."

The Packers lost 29-27 against the then-unbeaten Rams a couple of weeks ago. In that game, Ty Montgomery, who has since been traded , fumbled a late kickoff after being directed to stay in the end zone for a touchback. The turnover deprived Rodgers a chance to drive for a game-winning score.

Losing hasn't been fun.

"I don't think anybody's happy about the position we're in. So, yeah, I just want to have fun again," Cobb said with a smile and slight chuckle.

NOTES: WR Trevor Davis, who has been on injured reserve since the start of the season with a hamstring injury, has returned to practice. He could be in line to be activated for the Nov. 15 game against Seattle to help replace injured wideout Geronimo Allison (groin). ... Limited in practice on Tuesday were S Kentrell Brice and RT Bryan Bulaga, who have knee injuries, and LB Blake Martinez (ankle).


---
---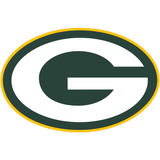 Get more from Green Bay Packers
Follow your favorites to get information about games, news and more
---