National Football League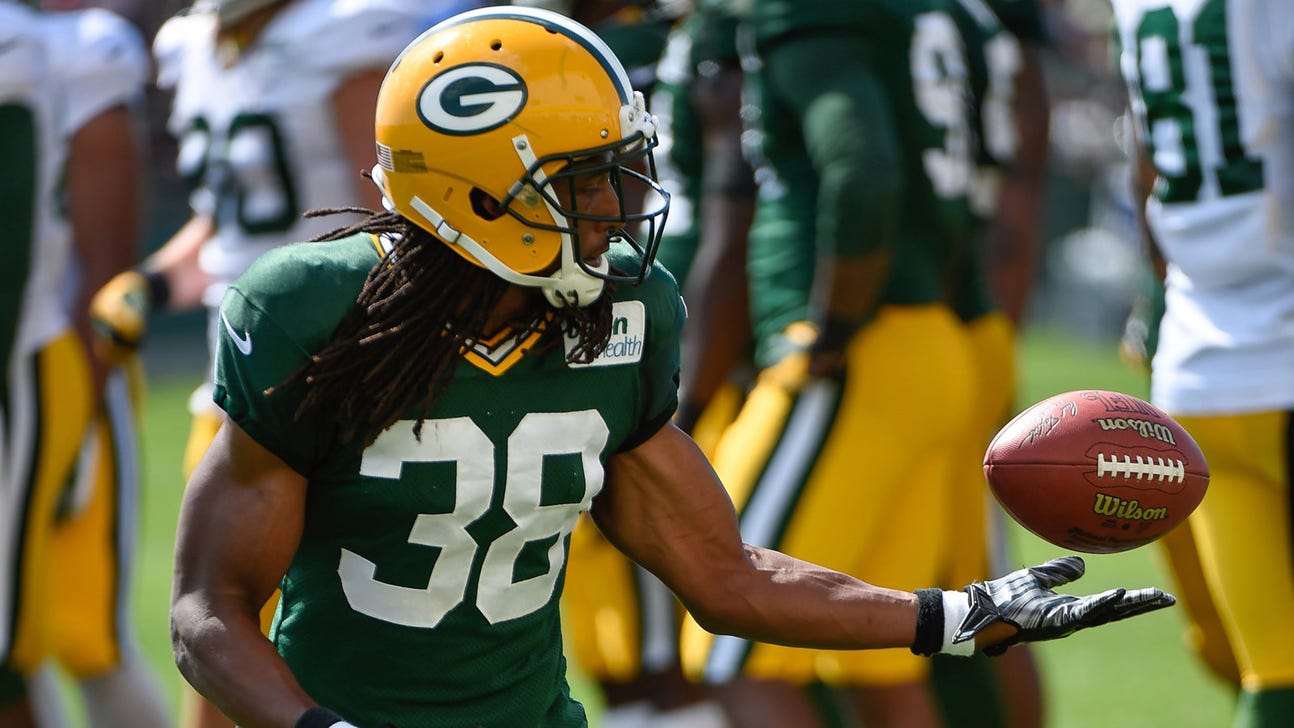 National Football League
Packers CB Williams: NFL's emphasized rules 'a little ridiculous,' 'skewed offensively'
Published
Aug. 1, 2014 5:13 p.m. ET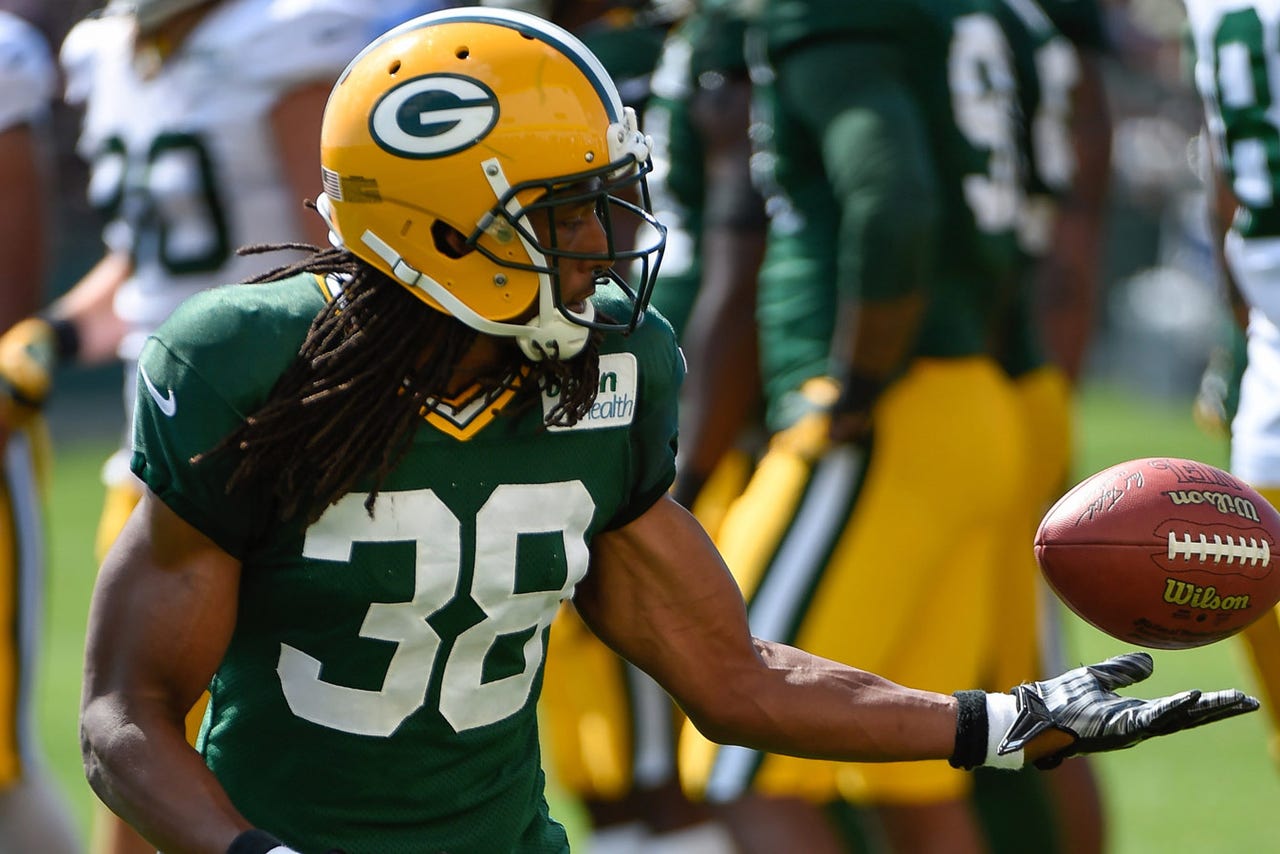 GREEN BAY, Wis. -- Tramon Williams has been in the NFL long enough to know that new points of emphasis by the league's officials don't always stick. With the field being covered in yellow during the Green Bay Packers past two training camp practices, the ninth-year veteran is hoping it's not an indication of what the upcoming season is going to be like.
"It was raining flags out there," Williams said. "If they want to throw flags every day like they did at practice, we're just going to have to play a six-hour game."
One of the biggest points of emphasis this season directly concerns cornerbacks like Williams.
"What they're stressing right now is any tug of the jersey, PI," Williams said, referencing pass interference. "Period. Any tug of the jersey, PI. That's why you've been seeing so many flags out there. It doesn't matter where it is, they say you can be running down the field just with your hands on the receiver. Chances are they're going to emphasize PI right now, so it may be called right now. It's a little ridiculous, but it's emphasis time, so that's what they have to do."
NFL official Ed Hochuli has been in Green Bay in recent days to inform the Packers of what's specifically being looked for. Hochuli and his crew have also been on the practice field with the team, but some of what they told the players in meetings didn't translate when the action started outside.
"Let's just say yesterday when they came in, we came in with the intentions that they were coming to emphasize offensive pass interference," Williams said. "We got into one-on-one drills, it was all defensive pass interference. So it was funny to me to see because we know what the emphasis was, and we actually have some of the refs in our meetings and go through film with them and we have plays that should have been called or what shouldn't have been called. The only thing they can really tell you is 'It should've been called and we missed it.'
"We trust these referees that they're going to make the right calls. When we tell them what's going on or what we see on film, 'OK this guy is a push-off guy, this is what he does, we need that call.' So we get in that game and we trust the referee and a guy pushes you off, makes the catch and it never gets called. It's been like that for years now. So I never trusted it. I never personally trusted it. You've got to take your chances at this point."
The packet that was distributed to media members from the referees does mention offensive pass interference as the leading point of emphasis in that section about contact downfield prior to the pass. But as Williams noted, the vast majority of the flags in Thursday's and Friday's practices were called on the defense, whether it was for illegal contact or defensive holding.
"I think we had 10 out of the first 10 plays on the DB-receiver drill (called as penalties)," Hochuli said in a meeting with reporters. "Players will get it. The players adjust. They understand the rule changes, and they adjust. I know that the players always test us to see if we really mean it and how far the rule is going to go, and I'm sure that they'll adjust."
The challenge for defensive backs, at least in Williams' mind, is that they were already at a disadvantage based on the current NFL rules. If the flags fly in the direction of the defense even more in 2014, points could be scored at an increased rate. It's perhaps with that exact idea in mind that the league wanted to emphasize these areas that further limit what defensive players can do.
"I mean, it's always been skewed offensively," Williams said. "I don't know what to think of it right now. Obviously the offense already has the advantage. Basically what they're telling us as DBs, we're the best athletes on the field, so we just have to do a lot more."
Williams already noticed an uptick last season in penalties called on defensive backs.
"I had more penalties last year than I had than any year I've been here," he said. "I feel personally that most of them were questionable calls. It is what it is at this point. Just got to keep playing your game.
"It's already offensive-oriented, it's going to become more offensive-oriented. You just have to focus in and do your job. Whatever the referee is going to call, he's going to call. That's their job. They also have a job to do. When you talk to the refs, they have a boss just like we have a boss. They've got to try to make the right calls that they have to make.
"In reality, it's not fair, but they do have a job to do."
Packers head coach Mike McCarthy attempted to downplay the reasons for so many flags being scattered across the practice field.
"The rules haven't changed," McCarthy said. "I think it's like anything in life, it's not knowing what not to do but it's about what's being emphasized. It's obviously an emphasis from the NFL officiating department. I think you're going to see it emphasized through the preseason. Just like a lot of things, they're trying to get it to a certain level.
"We know what the rules are. There's going to be gray area in those type of calls. That's really what it comes down to: When they emphasize it, they make the call when it's in the gray. When it's not a major emphasis, they don't make the call. That's been my experience."
Aaron Rodgers and the offense benefitted from most of the calls that Hochuli & Co. made, which gave the former NFL MVP an idea as to which officials he wanted in charge of Green Bay's Week 1 game.
"Different crews will interpret things differently obviously, but I was joking with this crew that we might want them to head up to the Pacific Northwest in about a month," Rodgers said.
The Packers begin the regular season with a road game against the Seattle Seahawks.
But with one month before that game takes place, Williams and his fellow cornerbacks have to figure out how they can do their job without constantly seeing flags land near their feet.
"They're warning us right now," Williams said. "Obviously we have to make adjustments to it and it's going to be an adjustment period. But how much can we really change? That's the question."
Follow Paul Imig on Twitter
---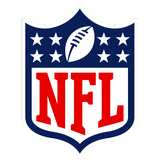 Get more from National Football League
Follow your favorites to get information about games, news and more
---