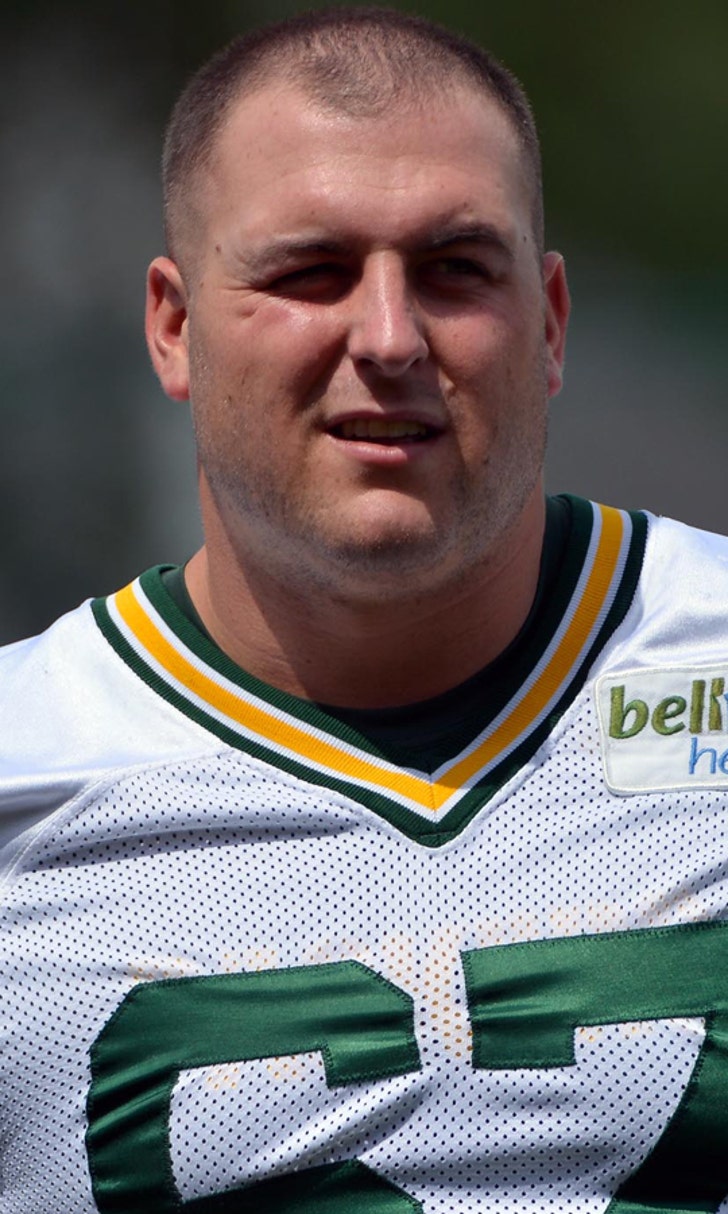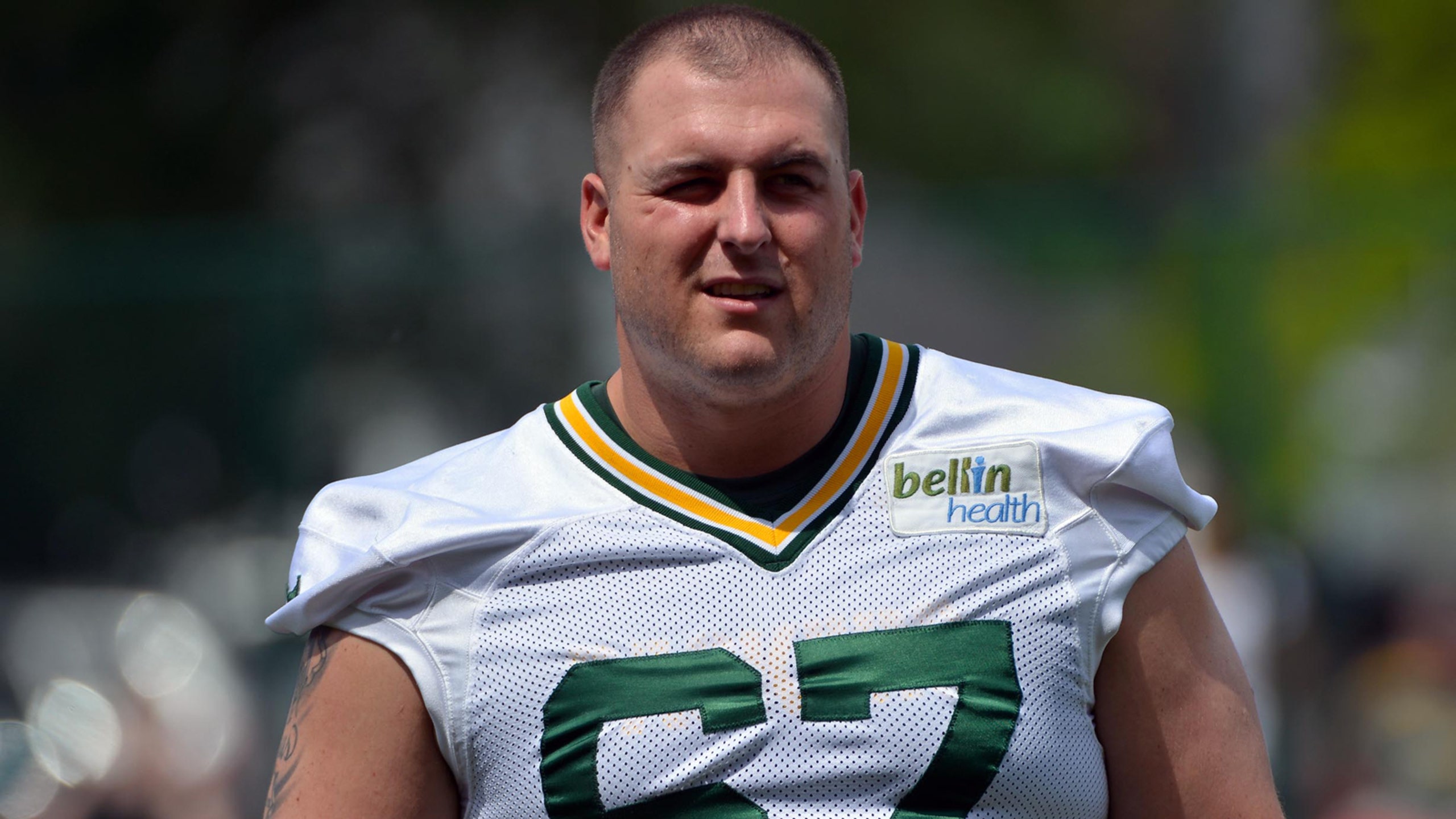 Packers Annual Checkup: Don Barclay
BY foxsports • February 9, 2015
Don Barclay, Offensive lineman
FOX Sports Wisconsin's Paul Imig gives an in-depth statistical analysis and film study of every Packers player in his annual offseason checkup. You can find every report here.
Season stats: 0 games (suffered season-ending injury in training camp)
ProFootballFocus.com season rating: n/a
Best game: n/a
Worst game: n/a
Expectations at the start of training camp: Medium
Expectations were . . .  Incomplete
Looking live: Entering training camp in 2014, Don Barclay had started 21 of the past 23 games at right tackle for the Packers. The only two games Barclay missed in that span were due to a knee injury. With Bryan Bulaga suffering a hip injury late in the 2012 season and then a torn ACL in 2013, Barclay was brought in as the first offensive lineman off the bench. In those opportunities, Barclay struggled at times. But for a player who went undrafted in 2012 and was thrust into an important role so early in his career, Barclay did about as well as any player in that situation is usually able to do in the NFL.
Barclay wasn't being looked at as a starter for the 2014 season. David Bakhtiari was returning for his second season as the starting left tackle and Bulaga went to right tackle after having recovered from the torn ACL that happened a year earlier.
Throughout the first week of training camp, though, Barclay got a lot of work as a starter because T.J. Lang was limited with a shoulder injury. Lang would take the first snap of most drills at right guard, then Barclay would sub in for him and finish out the series at that spot. Barclay was also part of the first-team kickoff return group in every early-camp practice.
Upon further review: There is no film to review of Barclay in 2014 because his season ended on Aug. 5 during the ninth training-camp practice. 
Barclay was bull-rushed backwards by rookie outside linebacker Adrian Hubbard when the third-year offensive lineman's right knee buckled. Barclay was on the ground for five minutes being examined, then needed assistance from Lang to walk a few steps before being carted off the field. Mike McCarthy commented that he saw the play happen, saying, "You can definitely see (Barclay) was in a compromised position."
Barclay was officially placed on season-ending injured reserve with a torn ACL on Aug. 26 when the Packers made their first set of roster-trimming moves.
Barclay's injury was impactful heading into the regular season because of his ability to play any position. He likely would have been the top reserve at both tackle spots and both guard spots. Barclay was sometimes overmatched when asked to be a starter in 2012 and 2013, but he's as quality of a backup as there is in the league. Green Bay knew it could've counted on him if any offensive lineman went down in the middle of a game, and that versatility has tremendous value to a team.
The Packers were fortunate, however, that their starting offensive line remained healthy almost all year. Bulaga missed a game and a half to begin the regular season, and Lang was out for nearly the entire New Orleans game, but those would've been the only real chances for Barclay to contribute. Granted, Barclay almost certainly would've performed better than Derek Sherrod did in Weeks 1 and 2, and better than Lane Taylor did in Week 8. 
Overall 2014 grade: Incomplete
Status for 2015: 85 percent chance of being on the active roster to begin next season. Barclay is a restricted free agent, but there's little reason to believe the Packers won't tender him an offer this offseason. While JC Tretter can replicate some of what Barclay offers, it's always better to have two versatile offensive linemen than one. If Bulaga re-signs as an unrestricted free agent, Green Bay could then consider carrying a total of only seven offensive linemen on their 2015 active roster. That would be possible because Barclay and Tretter are capable of serving as backups at every position. Barclay will benefit in his recovery from the torn ACL going into the 2015 training camp because he'll have had almost an entire year to heal and regain strength.
Next: Inside linebacker Sam Barrington
Follow Paul Imig on Twitter
---