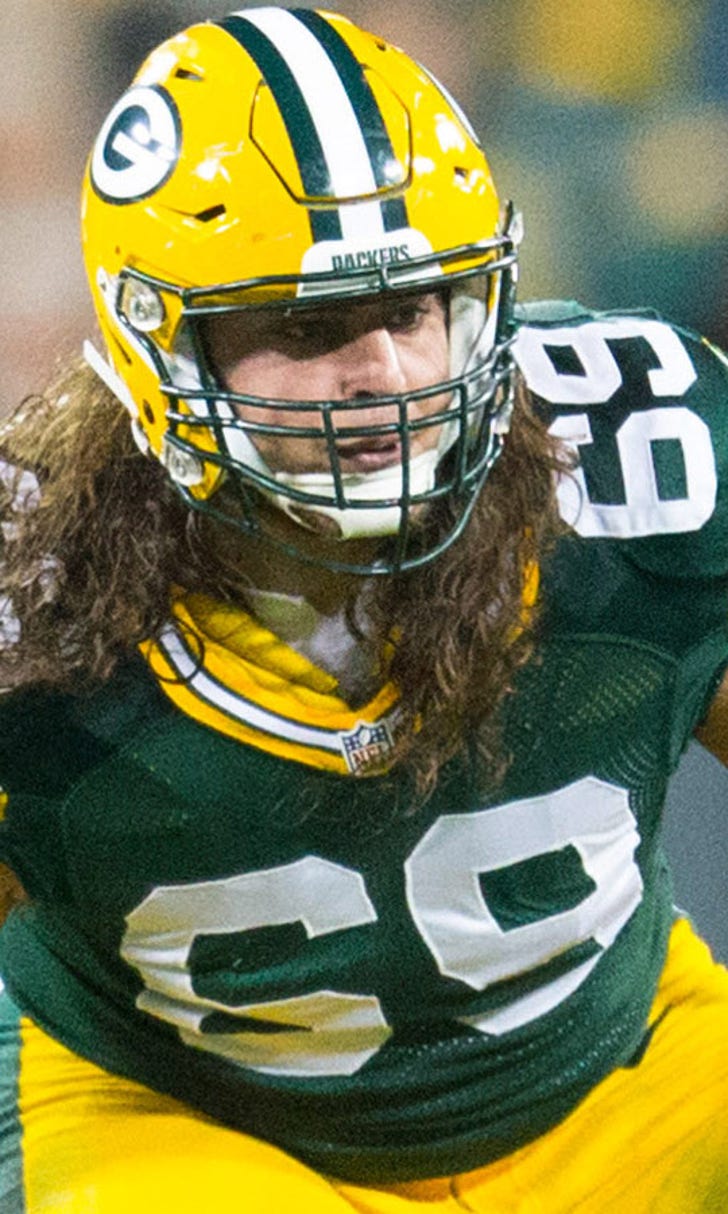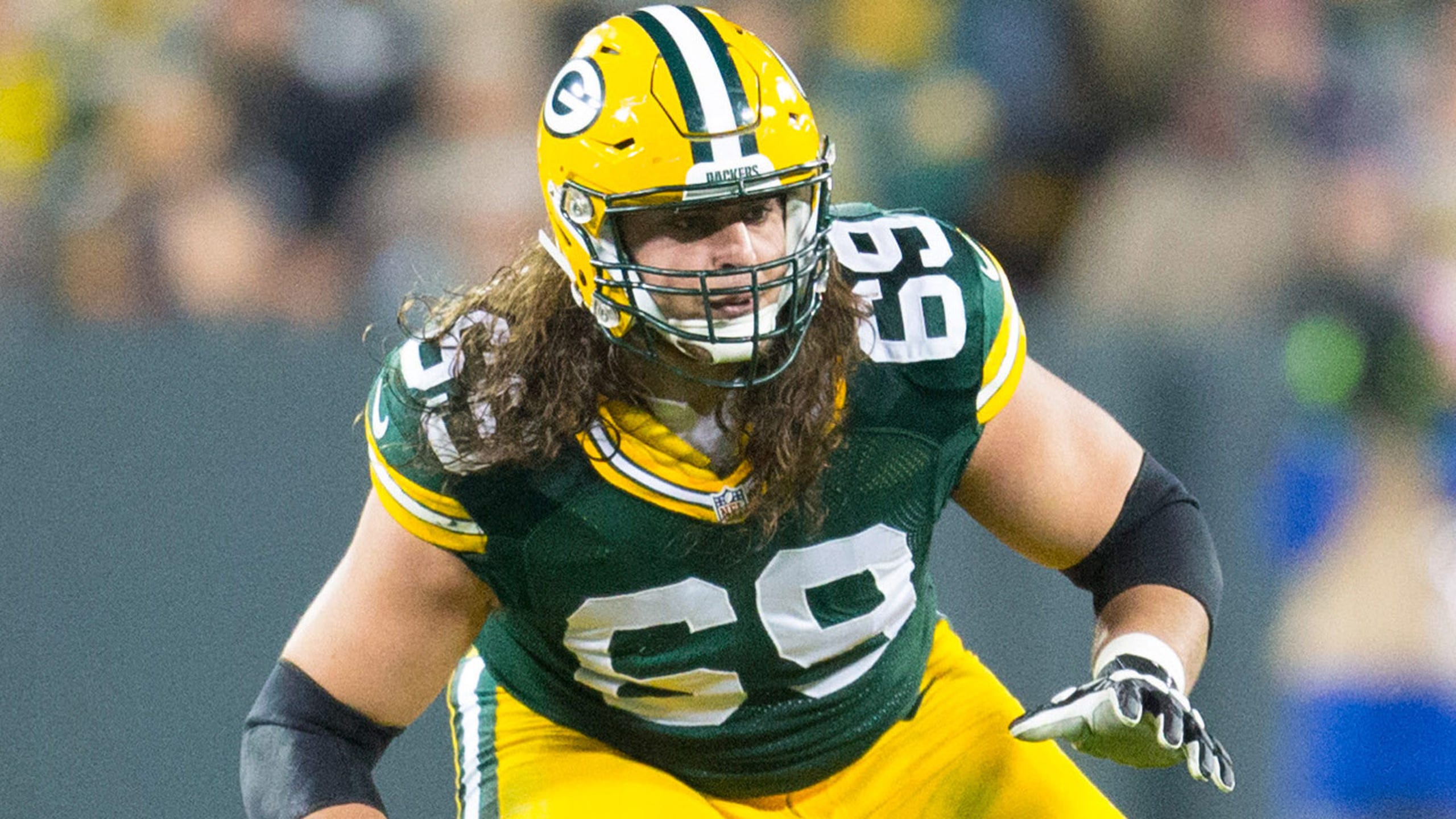 Packers Annual Checkup: David Bakhtiari
BY foxsports • February 6, 2015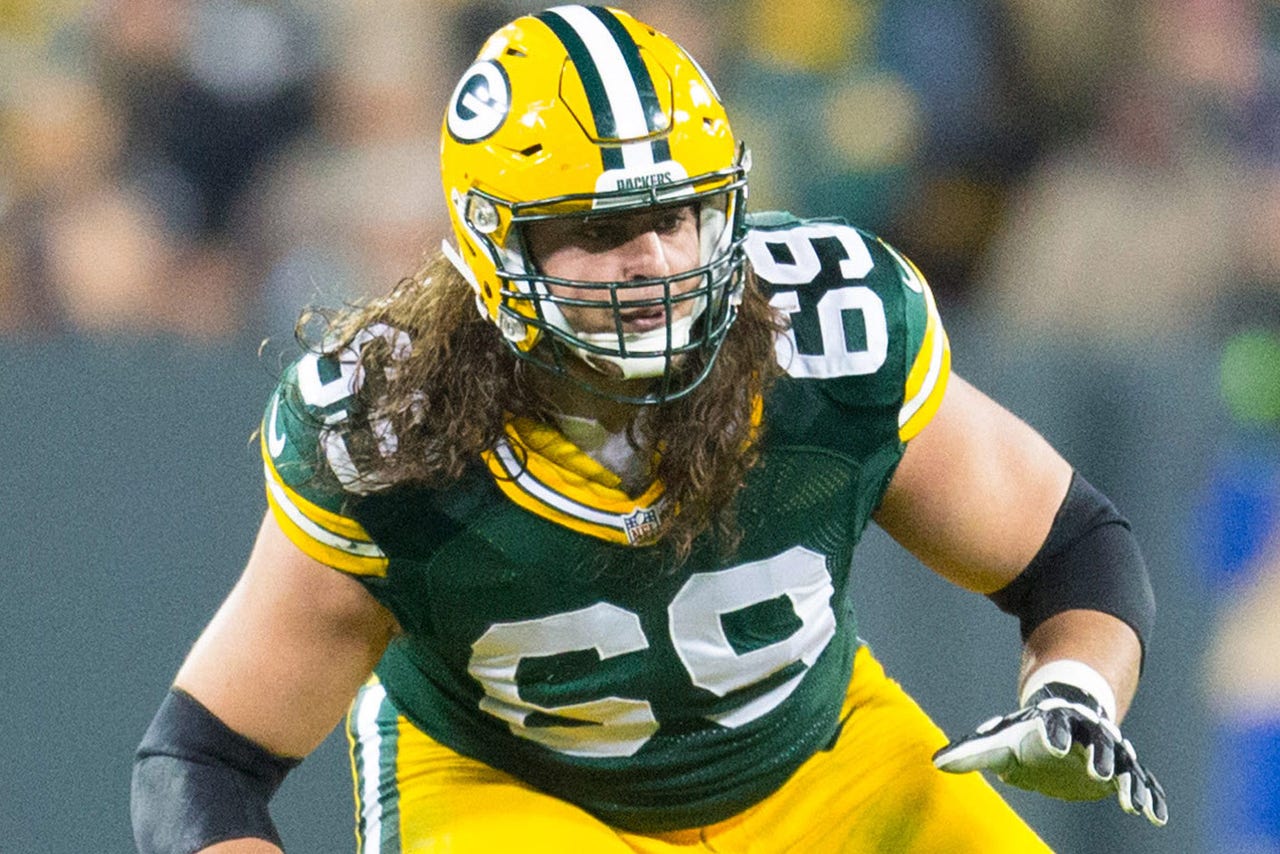 David Bakhtiari, left tackle
FOX Sports Wisconsin's Paul Imig gives an in-depth statistical analysis and film study of every Packers player in his annual offseason checkup. You can find every report here.
Season stats (playoffs included): 18 starts (1,171 snaps; 96.3 percent of total offensive snaps); seven sacks allowed, 20 quarterback hurries allowed, nine penalties
ProFootballFocus.com season rating: minus-6.3 (No. 46 out of 79 among NFL offensive tackles this season; ranked last among Packers starting offensive linemen)
Best game: Week 7 win over Carolina (played 52 of 62 snaps); zero QB hurries allowed, zero sacks allowed, zero penalties committed; 2.3 PFF rating
Worst game: Week 1 loss at Seattle (played all 62 snaps); two QB hurries allowed, zero sacks allowed, two penalties committed; minus-4.5 PFF rating
Expectations at the start of training camp: Medium
Expectations were . . .  Met
Looking live: When David Bakhtiari reported to training camp as a rookie in 2013, it was in the role of a backup. Then Bryan Bulaga (playing as a left tackle at the time) tore his ACL during the Family Night scrimmage, changing Bakhtiari from backup to a starter at the most important offensive line position.
After starting every game as a rookie, Bakhtiari had proven capable of the left tackle job but had plenty of work to do in order to become a permanent fixture at that spot. He committed too many penalties in 2013 (11, when no other offensive lineman had more than six) and was also the weak link of the running game.
Still only 22 years old when he reported for training camp in 2014, Bakhtiari's confidence level seemed drastically different from a season ago. There was a comfort level next to left guard Josh Sitton now. There was chemistry there, too, as Bakhtiari knew he had gained some trust from the veterans on the offensive line.
Bakhtiari had a quiet, "non-story" type of training camp, which is exactly what he wanted. Though everything can't be fixed in just one year, Bakhtiari had gone from 299 pounds at the Scouting Combine 17 months earlier to a sturdier 310 pounds. That added weight appeared to help Bakhtiari immediately, most notably in the one-on-one pass-rushing drills that he'd previously struggled in a bit when facing power moves.
Upon further review: Bakhtiari was a significantly better pass-blocker in 2014 than he was in 2013. There was an improvement statistically, lowering his number of penalties committed as well as sacks and quarterback hits allowed. The invaluable year of experience Bakhtiari gained as a rookie had more than paid off for him. Rarely beaten by power moves anymore, Bakhtiari was strong and reliable in protecting the blind side of Aaron Rodgers. Based strictly on pass-block ratings, Bakhtiari was ranked ninth among left tackles by ProFootballFocus in that area.
It's noted above that Bakhtiari played 96.3 percent of the offensive snaps, but those missing 45 snaps were not due to injury. Bakhtiari had a healthy season and only came out of games in which the Packers had huge fourth-quarter leads. His ability thus far in his career to stay on the field is a huge plus.
Where Bakhtiari struggled mostly was in the running game. While the interior of Sitton, T.J. Lang and Corey Linsley was very good in this area, and Bryan Bulaga was serviceable, Bakhtiari showed this is where he still has the most work to do. Two of Bakhtiari's worst games as a run-blocker came at Seattle, first in Week 1 and then in the NFC championship game. It was the speed moves inside by the likes of Cliff Avril and O'Brien Schofield that gave him the most trouble. The added bulk helped Bakhtiari, as he was often able to overpower and control Schofield and Bruce Irvin when matched up with them on running plays. Then a display of quickness and inside burst at Bakhtiari would lead to a running play getting blown up early.
Bakhtiari was rated by ProFootballFocus as the second-worst run-blocking starting left tackle in the NFL during the 2014 season.
Altogether, the Year 2 improvement from Bakhtiari was right at the level that Green Bay likes to see from its young players.
Overall 2014 grade: B
Status for 2015: 100-percent chance of being a starting tackle again. All things considered, Bakhtiari isn't in the conversation of being a top-15 NFL left tackle. It's an incredibly competitive position led by many former first-round picks, the majority of whom are now on big-money contracts. With a $10 million cap hit for Cleveland's Joe Thomas and a $13 million cap hit for Dallas' Tyron Smith, Bakhtiari as a fourth-round pick being on the hook for less than $700,000 in 2015 is a bargain based on the production Green Bay is getting. The next step in Bakhtiari's development is improving as much as a run-blocker as he already has as a pass-blocker.
Next: Offensive tackle Don Barclay
Follow Paul Imig on Twitter
---