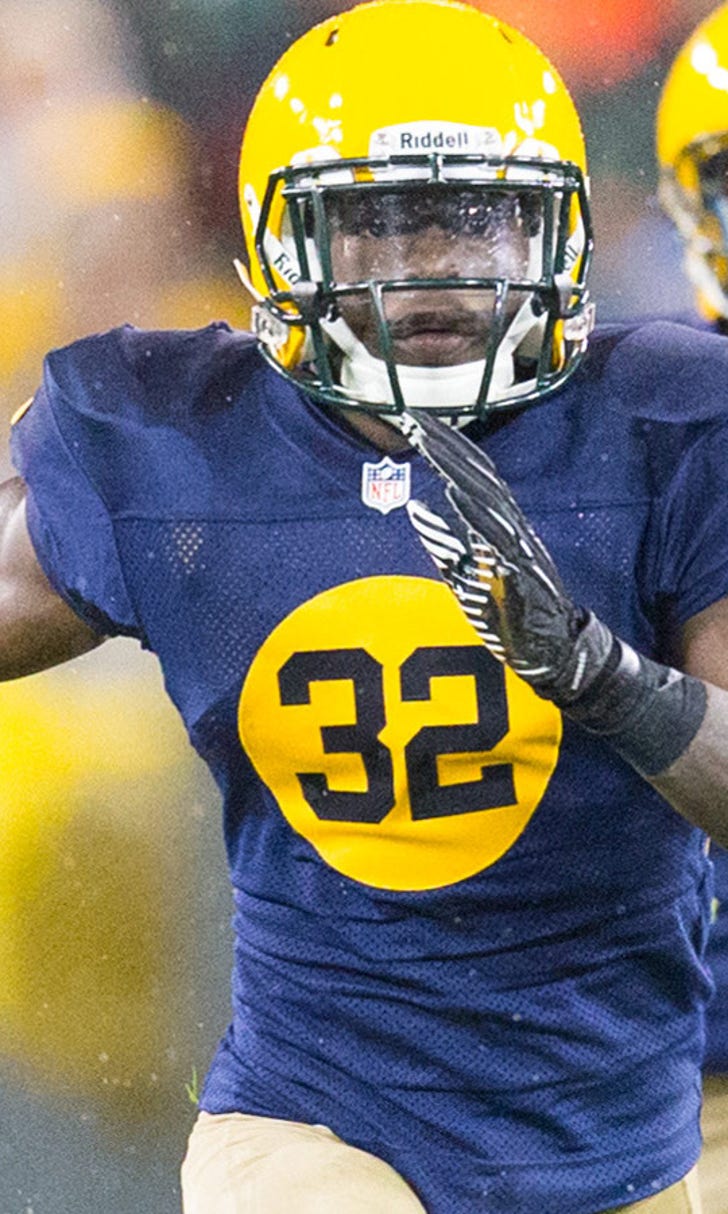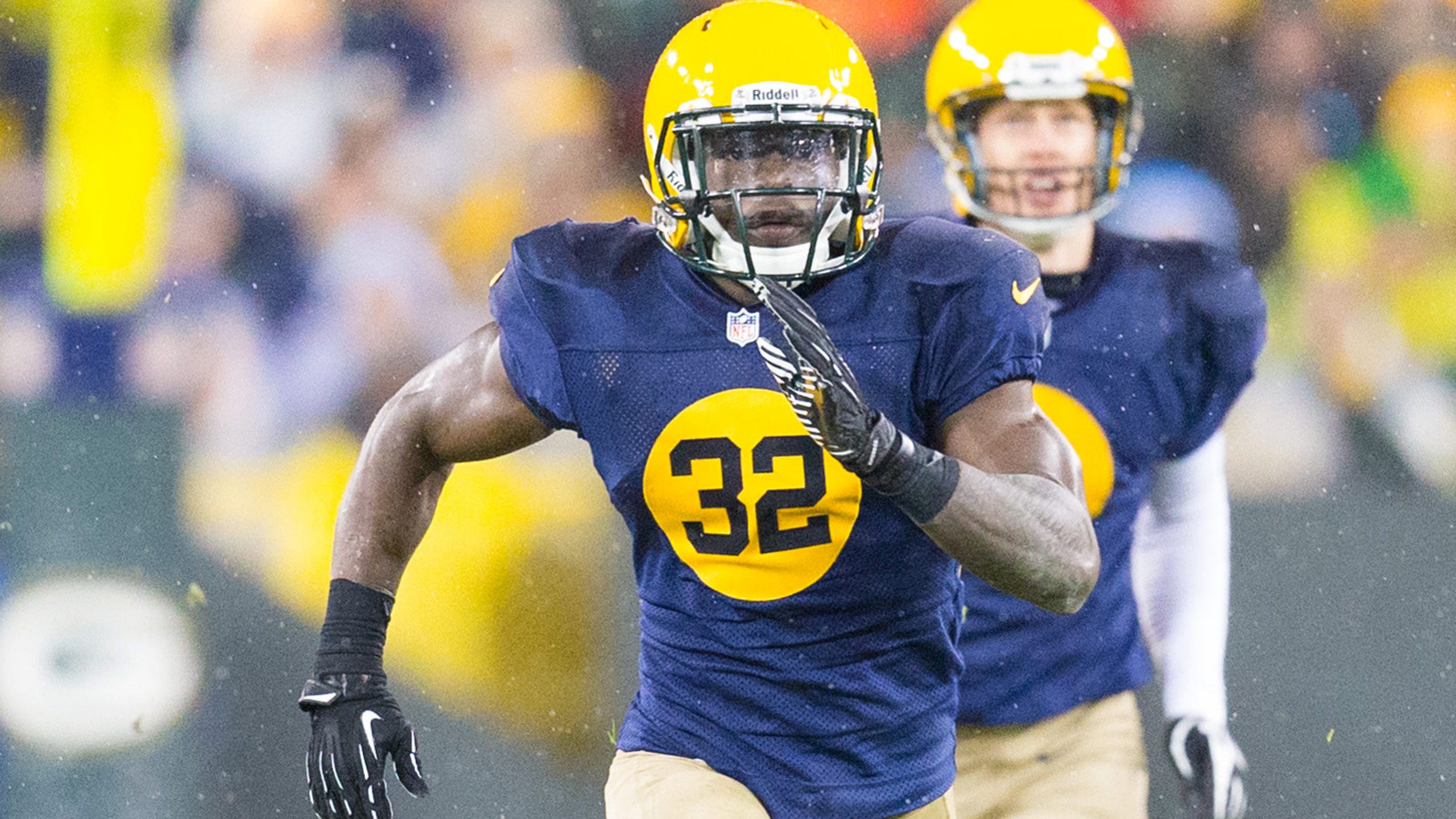 Packers Annual Checkup: Chris Banjo
BY foxsports • January 29, 2014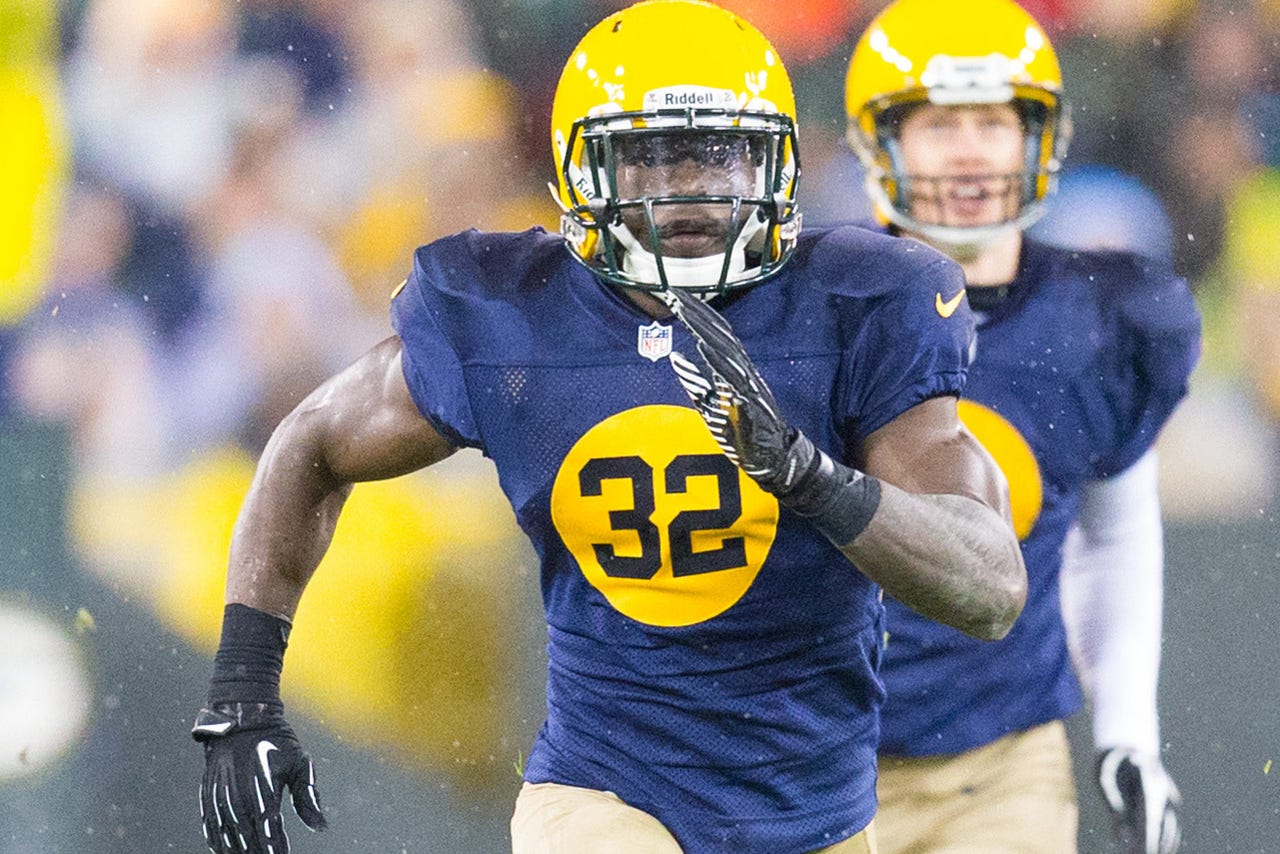 FOX Sports Wisconsin's Paul Imig gives an in-depth statistical analysis and film study of every Packers player in his annual offseason checkup. Check every weekday through mid-April for his latest report.
Chris Banjo, safety / special teams
Season stats: 17 games, 19 tackles (including 9 on special teams), 5 missed tackles (all on defense), 2 passes defensed
ProFootballFocus.com season rating: minus-1.9 on defense (192 snaps); minus-0.6 on special teams
Best game: Week 3 loss at Cincinnati (only game he started; played 54 of 56 defensive snaps; two tackles, 0.3 PFF rating)
Worst game: Week 8 win at Minnesota (played only 10 of 49 snaps; zero tackles, two missed tackles, minus-0.9 PFF rating)
Expectations at the start of the season: Low
Expectations were ...  Met
Looking live: The Packers signed Banjo four days into training camp after deciding they had seen enough of safety Ryan McMahon. Like Jarrett Boykin and DuJuan Harris before him, Banjo's rookie season began earlier in the year with the Jacksonville Jaguars before getting released. It only took one quick glance to see why Banjo went undrafted and wasn't highly sought after: he's 5-foot-10, making him the second-shortest player on the team behind only Harris. For some positional perspective, that's three inches shorter than Morgan Burnett and four inches shorter than Sean Richardson. But it was apparent immediately during Banjo's first week in training camp that he was a player to watch due to his tackling ability and how he often seemed to find himself near the ball. Banjo wasn't sure whether he'd make the active roster, deciding to spend cut day at the movie theater watching "We're the Millers." When the movie was over, Banjo had found out that he made it. It helped him that the Packers lacked depth at safety, but, as is the case with most players on the bubble, it was what he could do on special teams that likely put him over the top. Once the season began, Banjo ended up being more involved in special teams than he was on defense. It's telling, though, that Green Bay released 2012 fourth-round pick Jerron McMillian midway through the season and kept the undrafted rookie Banjo around all year.
Upon further review: Burnett missed the first three games of the season, and while he was out, defensive coordinator Dom Capers was looking for one of his three healthy safeties to step up. After McMillian's blunder in Week 1 in San Francisco, a lot of the snaps next to M.D. Jennings went to Banjo. He went from playing five percent of the snaps in Week 1 to nearly 50 percent in Week 2 to nearly 100 percent in Week 3. For a young player who didn't have an offseason to prepare in Green Bay's defensive system, Banjo shouldn't have been expected to do much of anything as a one-game starter less than two months after putting on the green and gold for the first time. Yet, Banjo did surprisingly well in his only start and certainly performed better than McMillian had been. Looking at that game in Cincinnati, Banjo did everything asked of him. He didn't give up any plays in coverage, and, after Giovani Bernard had gotten loose for a 17-yard gain in the third quarter, it was Banjo who came all the way across the field and hit him just as the rookie running back was looking to leap over the tackle. Banjo's playing time on defense drastically decreased once Burnett returned. In the final month of the regular season, Banjo only played a combined five defensive snaps in those games, and he didn't get on the field defensively in the playoff game. He isn't suddenly going to grow a few inches, but with his good attitude and consistent approach, Banjo was able to give the Packers some snaps when they had few other options (one option, to be exact) to turn to early on.
Overall 2013 grade: C
Status for 2014: Fifty-one percent chance of being on the Packers' active roster at the start of the 2014 regular season. Green Bay will obviously have to add a high-quality safety this offseason, and with Richardson now healthy, Banjo's road to making a Year 2 run with the Packers is far from certain. He's also an exclusive rights free agent, so that issue has to be taken care of long before training camp. However, Banjo was one of the few positive contributors on special teams in 2013, so that will work in his favor. If Micah Hyde were to make the switch to safety, joining Burnett, Jennings, Richardson and whichever player is drafted or signed in free agency, that could make it more difficult to keep Banjo as a sixth safety. He'll likely be fighting for one of the final roster spots again in training camp and may have to find another movie to watch on Cut Day 2014 while he waits and hopes for his phone not to ring.
Next: Right tackle Don Barclay
Follow Paul Imig on Twitter
---