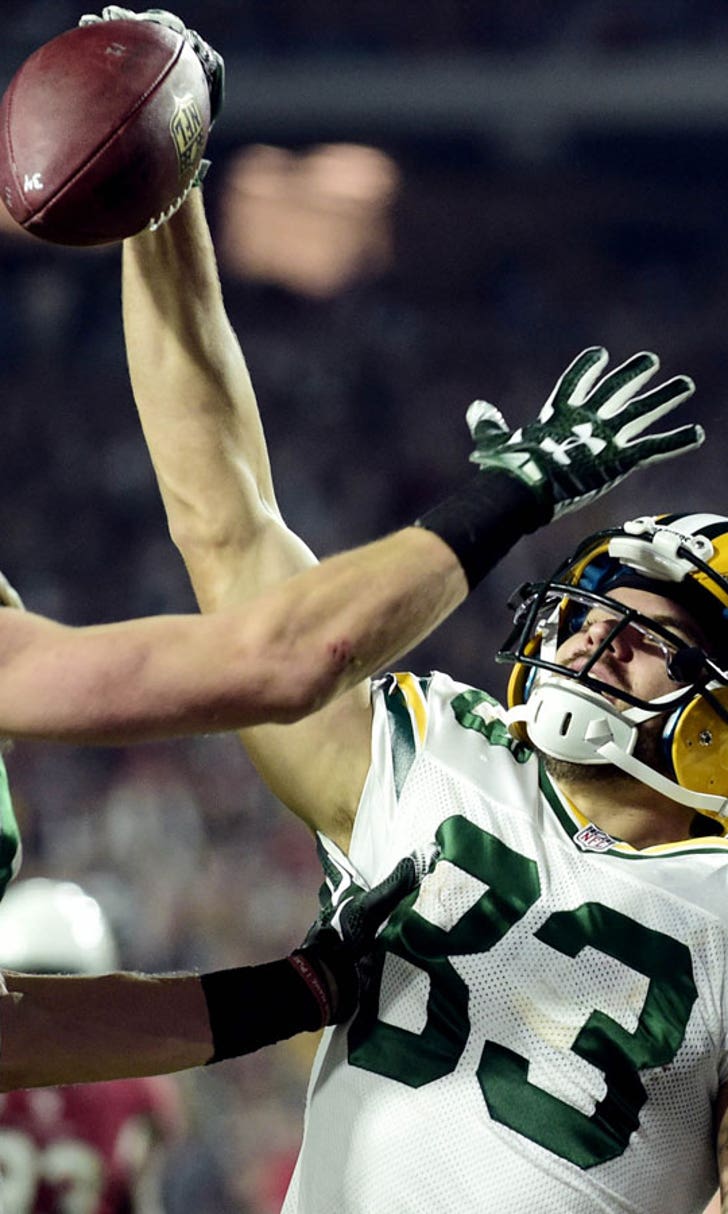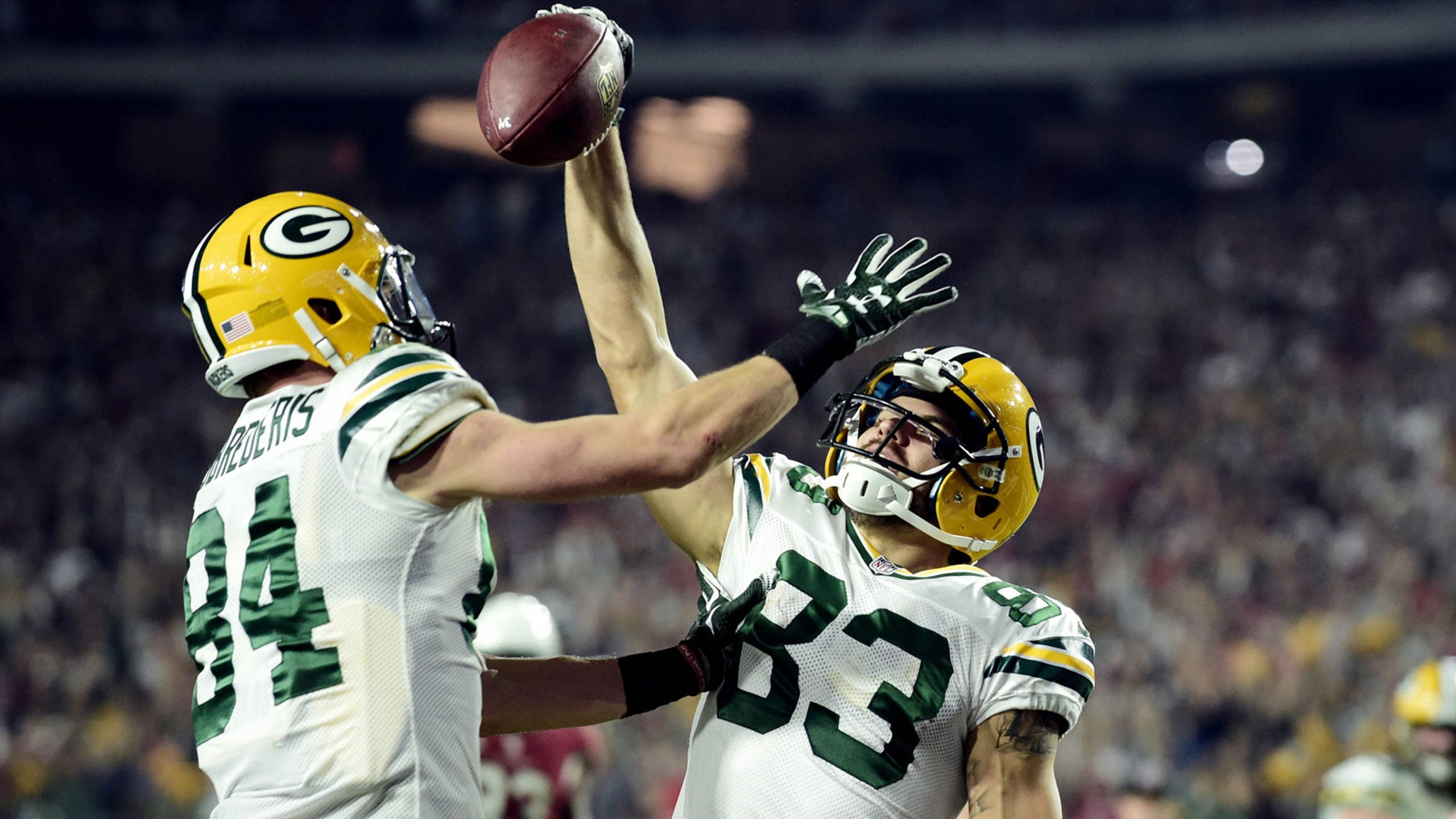 Packers aim to sort out receiver depth chart behind Nelson, Cobb
BY foxsports • August 30, 2016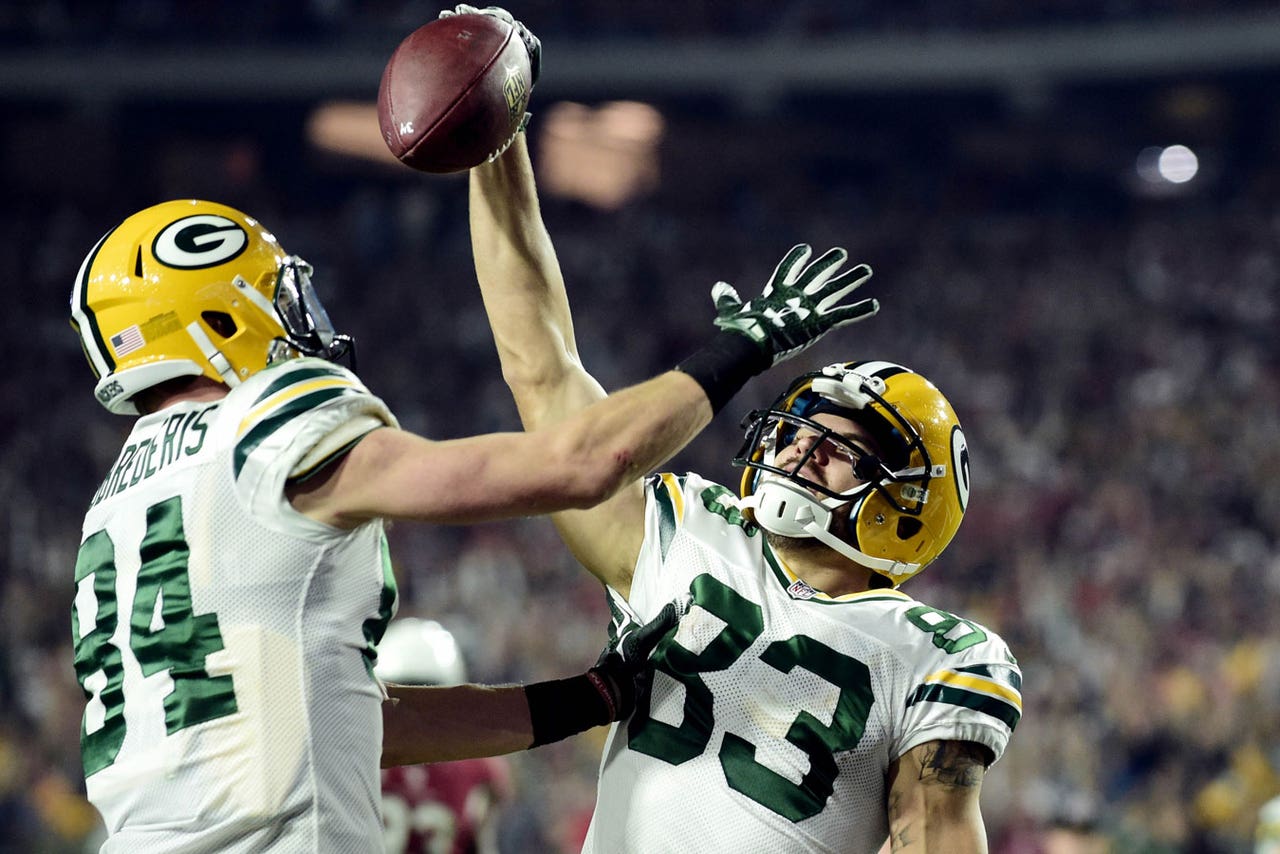 GREEN BAY, Wis. -- After Jordy Nelson and Randall Cobb, it's a toss-up at receiver for the Green Bay Packers.
The Packers' final preseason game on Thursday against the Kansas City Chiefs could help sort out the pecking order to catch passes this fall from two-time MVP quarterback Aaron Rodgers.
"The good news is we have another preseason game to give guys an opportunity to go out there and do it the right way and make plays and make the most of their opportunity," offensive coordinator Edger Bennett said. "That competition is extremely high right now in that room."
There is little need for the Packers to risk playing their stars against the Chiefs, even with Nelson coming back from a knee injury. Rodgers isn't expected to play, either.
Nelson returned to practice last week. He took part in 11-on-11 drills on Tuesday, at one point breaking off cornerback Robertson Daniel at the goal line to catch a back-shoulder throw from Rodgers for a touchdown.
It looked like a vintage Rodgers-to-Nelson play.
"The key for him I think will be to continue to get in shape. Because the thing you always love about Jordy is when he's feeling good, he doesn't come out many plays," Rodgers said Tuesday.
In his most recent full season in 2014, Nelson would regularly go 75 snaps, which is a lot considering that the Packers like to speed up the tempo on offense.
"It's just going to be him getting into football shape, and really all of us get into a groove together. But I mean he's looked great," Rodgers said.
So has Cobb, who powered his way into the zone for a touchdown catch from Rodgers last week against San Francisco.
After Nelson and Cobb, the Packers have lots of options.
Jared Abbrederis and Davante Adams are both entering their third seasons, while Ty Montgomery is going into his second year. Each receiver has had impressive moments, especially Adams, who started 23 games over the previous two seasons.
But Abbrederis, Adams and Montgomery have each their own bouts with injuries that have limited production and snaps.
It seems they've had a healthy competition in training camp. It's not about counting catches in practice, or whether one receiver has made more big plays than the others, Adams said.
"No, that's not how I approach any practice. It's not about getting ahead of this guy or that guy. It's about continuing to be consistent," Adams said. "Because I feel like if I'm consistent, then that's what the coaches will go off of and my teammates."
Adams has the most experience. He started opposite Cobb in the third preseason against the 49ers with Nelson held out.
Montgomery might have the most flexibility, with a skill set comparable to Cobb, who can line up all over the field.
"I don't know if that predicts anything as far as where I'm going to end up," Montgomery said, "but I do think my skill set helps me on the field."
Abbrederis has impressed Rodgers with his route-running and attention to detail. They were Abbrederis' strengths going back to his days as a former walk-on at Wisconsin.
Now if he can stay healthy, Abbrederis might play a bigger role in an offense looking to get past a subpar 2015 season.
"He works every single day, and he's always kind of in my hip pocket, or Jordy's or Randall's hip pocket, asking good questions and he's had a great camp," Rodgers said. "I'm really proud of him."
NOTES: WR Jeff Janis did not wear a protective wrap around his broken right hand, but was limited to non-contact drills. "Yeah. If I'm doing any kind of contact or something like that, they want me to wear it," Janis said. He is a speedster best known for catching a desperation pass from Rodgers for a touchdown in last year's playoff loss to Arizona. But that momentum hasn't carried over to training camp. Still, Janis' job may be safe because he is one of the Packers' best players on special teams. ... In getting to the 75-man roster limit on Tuesday, the Packers released WR Harvey Binford. They also placed the following players on injured reserve: TE Kennard Backman, RB John Crockett, C Jacob Flores, TE Mitchell Henry and G Josh Walker. ... The Packers have a new punter after claiming Jacob Schum off waivers from the Tampa Bay Buccaneers and releasing veteran Tim Masthay.
---
---